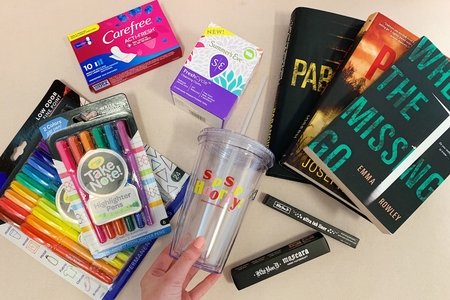 These are the Products I'm Using to Get Into Full-On Vacation Mode
This is a sponsored feature. All opinions are 100% our own.
What's my favorite part about email, you ask? It's setting my OOO (Out Of Office) message. It goes something like this: Thank you for your email! I'm currently OOO and will reply to your email as soon as I can. With urgent matters, please contact my work wife Rachel Lewis. Isn't it beautiful? I obviously *love* taking time off, but when I can't escape the office, I rely on everything here to get me feeling like I'm in full-on vacation mode.  
Want to win all of my vacation mode essentials for yourself? Lucky you—we're hosting a giveaway right here.