Why Birth Control Requests Are Skyrocketing, Even Though We're All Social Distancing
You'd think that a global pandemic would mean a little less ~romantic activity~ than usual, because not all students are on campus to socialize, date, or hookup. However Nurx, the largest digital practice for women's health, is experiencing a huge increase in birth control requests with the pandemic. The company is also seeing a significant increase in requests for the morning after pill, herpes treatment and STI home test kits. 
What's going on here? It turns out this behavior actually has less to do with college hookups, and more to do with the cost and access of healthcare. Her Campus spoke with Varsha Rao, CEO of Nurx, for context into why the spike is occuring, how access to birth control changed during COVID-19, and how telemedicine is transforming healthcare for college students.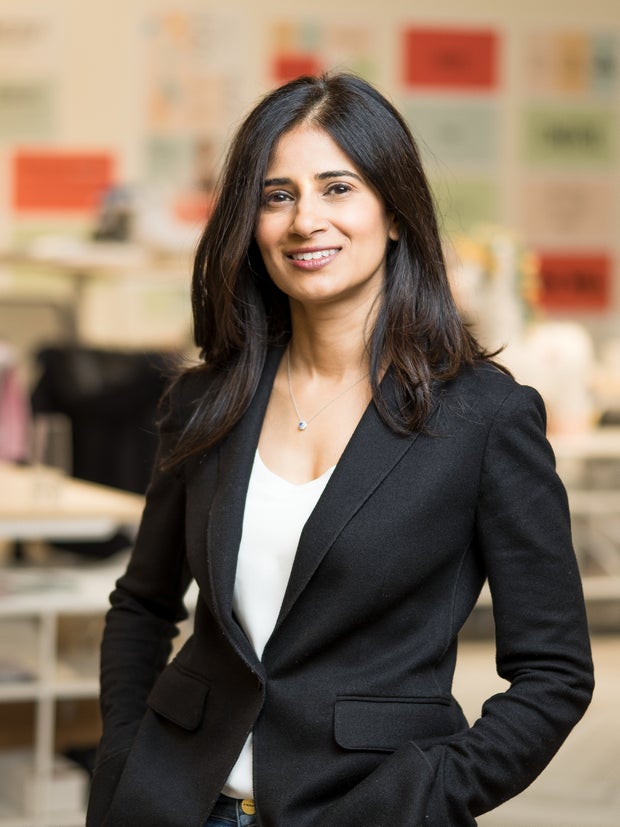 Courtesy of Nurx
Her Campus: Tell us more about the relationship between birth control requests and the pandemic!
Varsha Rao: When shelter-in-place orders began in the spring we immediately saw a big increase in requests for our services, because in-person doctor's offices closed and people couldn't or didn't want to go to the pharmacy to pick up prescriptions. 
Even as COVID-19 restrictions have eased, we've continued to see a lot of demand. We've heard from many patients that they've lost jobs and insurance coverage due to the pandemic, and our affordable out-of-pocket prices have been a lifesaver for them. And in August and September we saw a 73% increase in requests from 18-24 year-olds compared to 2019, and a 25% increase in that age group compared to others. We suspect this is because college-age people may not have access to student health centers, because they're studying remotely or delaying college because of the pandemic.    
HC: Which service requests have increased *besides* birth control?
VR: All of our services have seen dramatic increases since March. We have seen over 120% increase in STI testing from home, an almost 200% in request for herpes treatment, and a 300% in requests for emergency contraception to have on hand. 
We have recently launched migraine treatment because our patients have been suffering from migraines, but the pandemic has made it worse. More screen time and stress makes migraines more challenging, so we launched the migraine and headache treatment service to help our patients with that challenge.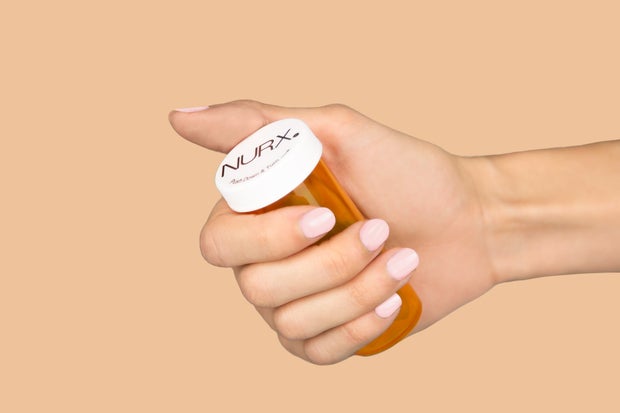 Photo Courtesy of Nurx
HC: What is a contraceptive desert?
VR: A contraceptive desert is an area where women in need lack access to a health center that offers the full range of contraceptive methods. According to the nonprofit Power to Decide, more than 19 million women in the U.S. are in need of publicly funded birth control and live in contraceptive deserts, and around 1.5 million of live in a county without a single health center offering the full range of methods. They may have to drive an hour to see a provider, which doesn't work well for anyone and may be a non-starter for an hourly employee who can't afford to miss work, or somebody who doesn't have a car. Many contraceptive deserts are in Southern states like Texas and Alabama, and 40% of Nurx patients live in the South so we hope that by creating access to healthcare from anywhere is helping people who need it most.
HC: How does ordering birth control through Nurx work? 
VR: Patients share their health history through our secure website or app, and a medical provider licensed in their state evaluates their health and, if medically appropriate, writes a prescription. Our pharmacy then fills the prescription and we mail it to the patient in discreet packaging. We bill their insurance if they have it, and offer affordable pricing if they pay out-of-pocket. If the patient wants a particular birth control formula they can tell us that, or a Nurx medical provider will help them find one that's a good choice for their body. 
Patients can message our medical team with questions any time, for the full one-year length of the prescription. It's all done at the patient's convenience.  
HC: How do you see telemedicine transforming the future of birth control?
VR: Birth control is essential healthcare, and telemedicine breaks down barriers of cost, convenience and stigma to help people access it. It's more convenient, because there's no need to make an appointment, take time out of your day to see a doctor for a prescription, and then wait in line at the pharmacy to pick it up. For many people it's more affordable, because we offer out-of-pocket prices starting at $15 per month, and patients with insurance often have a $0 copay. The cost of our medical consultation is just $15, which is often less than an in-office copay and taking time away from work for an appointment, and paying for parking or transportation. 
The bottom line is that it empowers patients — it sends a strong message that they deserve to take control of their sexual and reproductive health on their terms, without having to jump through hoops.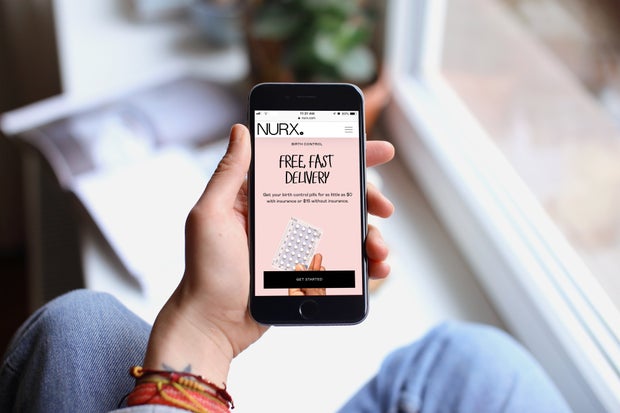 Photo Courtesy of Nurx
HC: Why is switching to Nurx better than the traditional way to get birth control? Especially for students?
VR: I think beyond the benefits of convenience and affordability, perhaps the most important benefit of Nurx is that it's a completely private, stigma-free, and stress-free environment, which facilitates very high-quality care. Our medical providers say that patients really open up and ask questions and share concerns through private messaging in a way that they don't during face-to-face appointments. 
They also say that telehealth enables them to deliver truly quality healthcare because they're not rushed. Instead of having ten or fifteen minutes to do an exam and answer all of a patient's questions they can take time to research an issue, and the medical team collaborates amongst themselves to make sure each patient is getting the best answers. Along the way they can also recommend other Nurx treatments that  make sense for the patient. We have a deeply experienced, dedicated medical team and they're always in contact with each other, so our patients really benefit from that team's collective knowledge and collaboration. And in addition to birth control we provide herpes treatment, migraine care, testing for STIs and HPV, so the Nurx medical team can be a patient's go-to for multiple healthcare needs. 
All that said, we don't intend to replace a patient's primary care doctor, and we recommend our patients get in-person checkups. Rather, we are providing an innovative new way for patients to communicate with a medical provider to receive the best possible care, on their schedule and terms. Nurx provides a complement—not at replacement—to in-person care.
Nurx wants college students and Gen Z reaching young adulthood in the middle of a pandemic and economic upheaval to know that Nurx is here for them. To meet needs at this time they've launched a College Health Hub, where students can read advice on sexuality and sexual health from medical experts and sex educators. Fun fact: Nurx offers many of the services that a campus health clinic would — birth control, STI testing, PrEP, herpes treatment, and emergency contraception — in a way that's private and affordable. The medical team has helped many young people start birth control and PrEP for the first time, and can guide you through the process. Plus, they always deliver in discreet, unmarked packaging – which is a big win if you're at home with your parents.