Happy Valentine's Day, collegiettes! We're spreading the love this V-Day season with the perfect presents, handpicked just for you! You'll spend less time (and less cash) shopping so you can focus on what really matters: eating all those chocolates (oh, and being with the people you love, obvi…). Give Cupid our best!
FOR YOUR CRUSH
Okay, so you're not ~Facebook official~ yet, but you're en route. Whether it's for your FWB or your crush, here are casual (but still thoughtful!) gifts that will show them you're into it. 
UNDER $25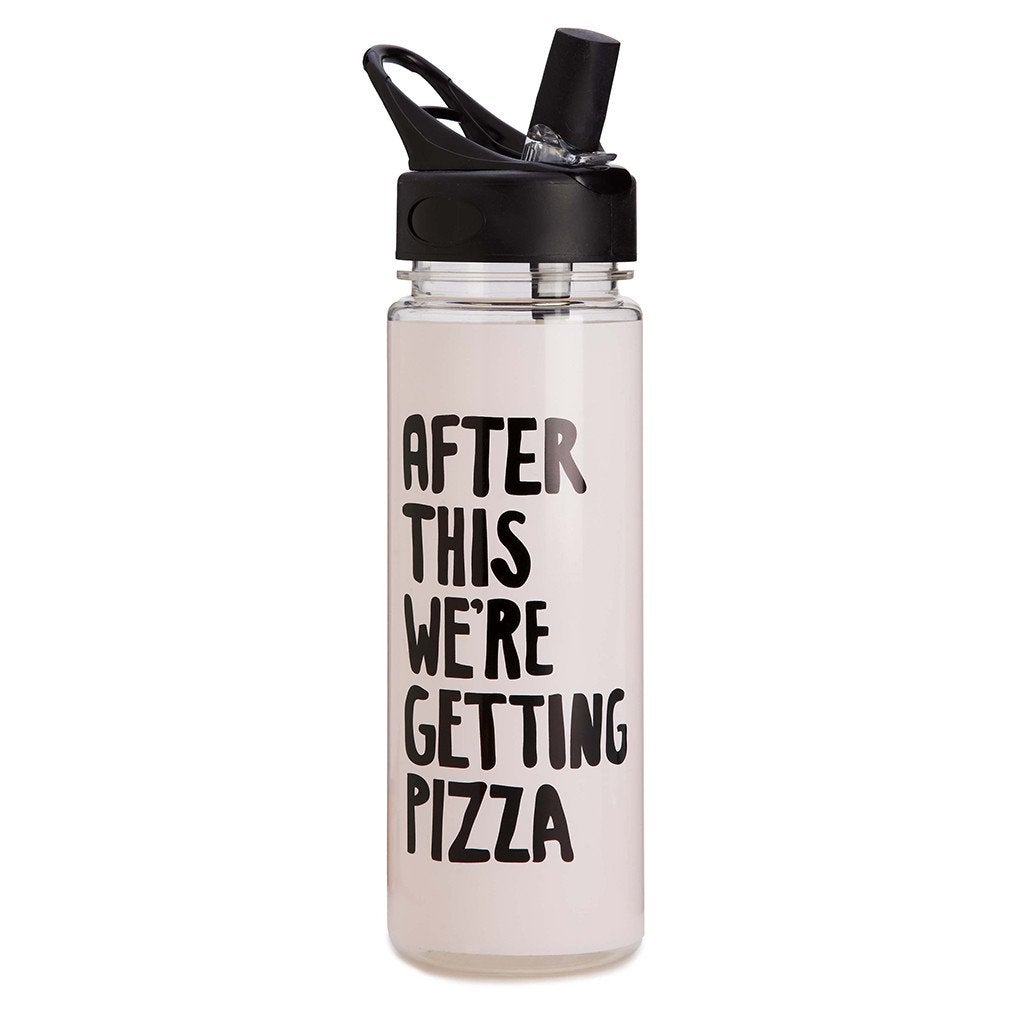 ban.do Getting Pizza Water Bottle, $21.95, available at PaperSource
The bottle sums up what we're all thinking after those late-night dates.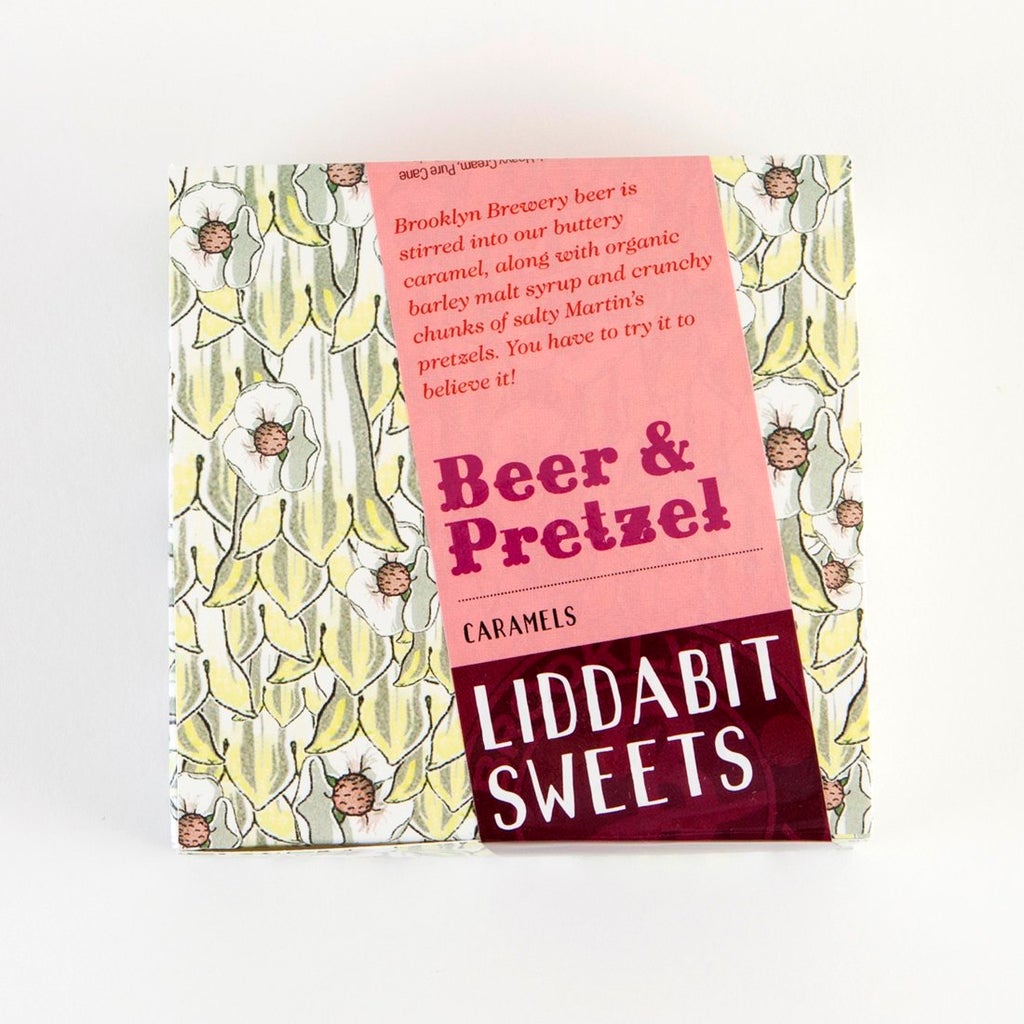 Beer and Pretzel Bozed Caramels, $9, available at Brit + Co
Giving a box of chocolate for Valentine's Day is a total cliché. Here's something way more original: These beer and pretzel caramels will please everyone from the fratstar to the foodie.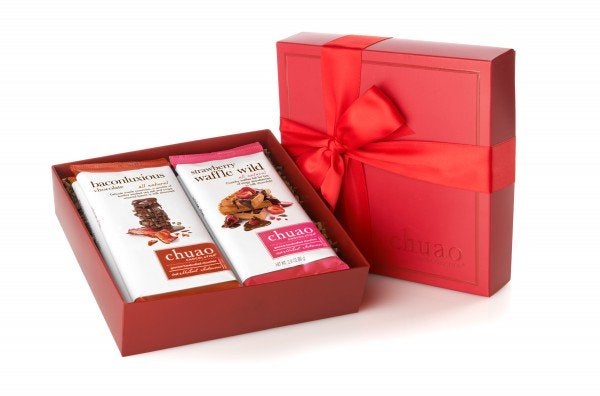 Chocolate for Breakfast Bar Set, $24, available at Chuaco Chocolatier
Chocolate for breakfast? Yes please! This set comes with four mouthwatering flavors inspired by the best meal of the day: cinnamon cereal, strawberry waffle, maple bacon and honeycomb.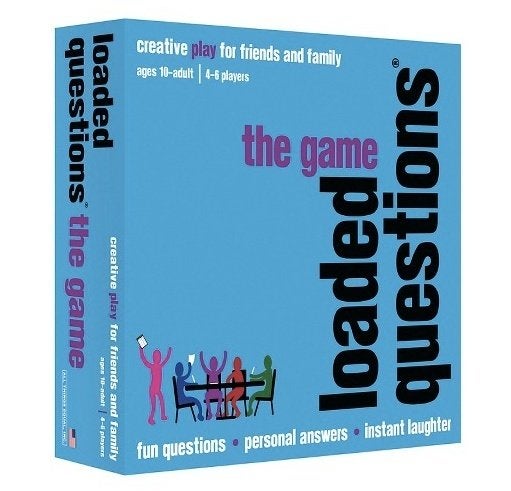 Loaded Questions Board Game, $25, available at Target
How well do you really know your crush? Find out with this hilarious board game that will get you two close real quick.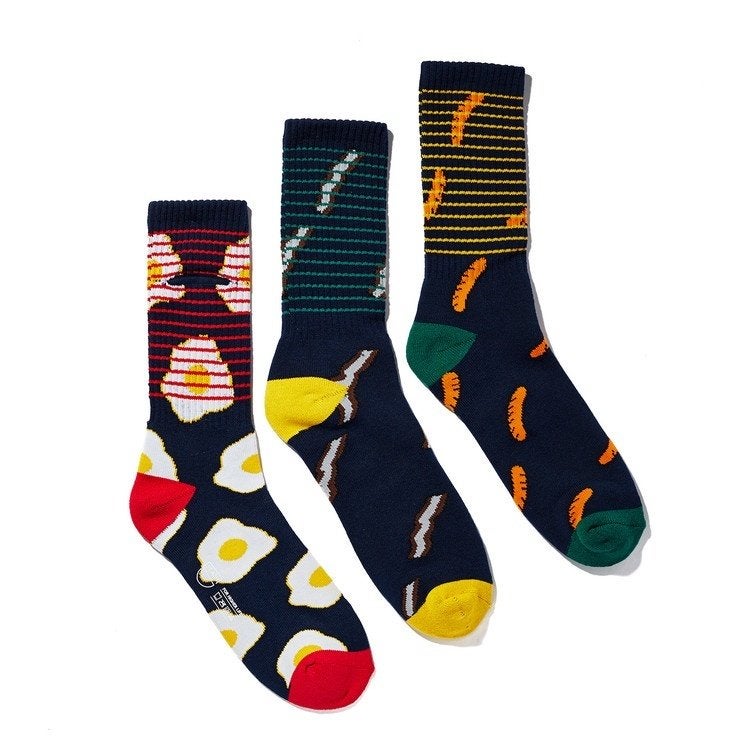 Breakfast Pocket Socks Triplet, $21, available at Fab.com
He'll love these eccentric breakfast-themed socks–it's a low commitment (but still thoughtful) gift that's perfect for your not-quite-official relationship.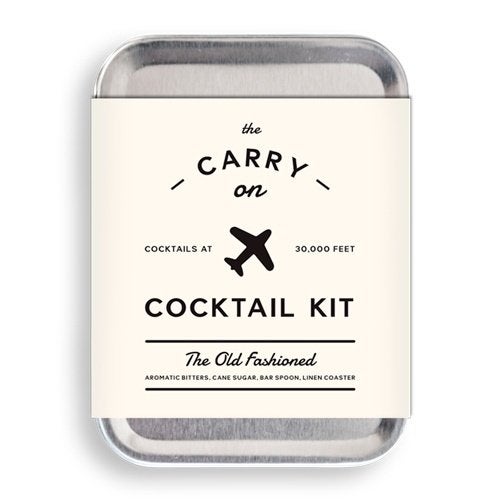 Carry On Cocktail Kit, $24, available at Izola
Get boozy with this sleek cocktail kit that has everything you need to make an Old Fashioned–minus the bourbon.
UNDER $50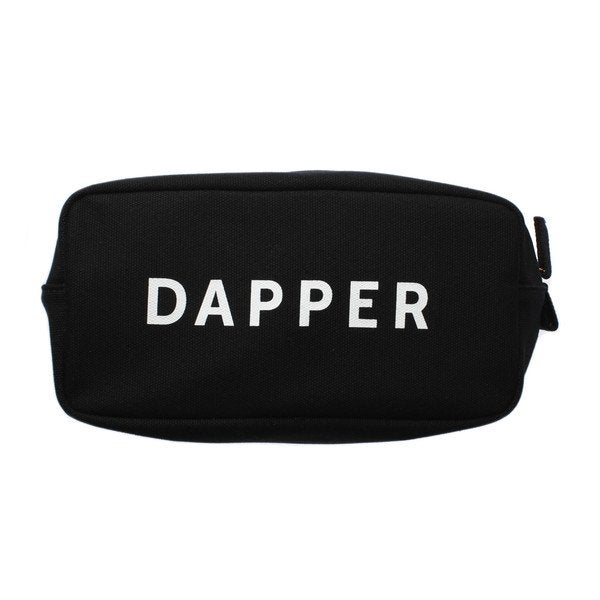 Dapper Shave Kit, $48, available at Izola
For the most dapper of crushes, may we suggest this classic shave kit? It's got room for all of his toiletries, and it'll be like you're paying him a compliment every time he uses it.
Pizza Sweatshirt, $39.99, available at Etsy
EVERYONE loves pizza. Therefore, everyone will love this sweatshirt. You really can't go wrong.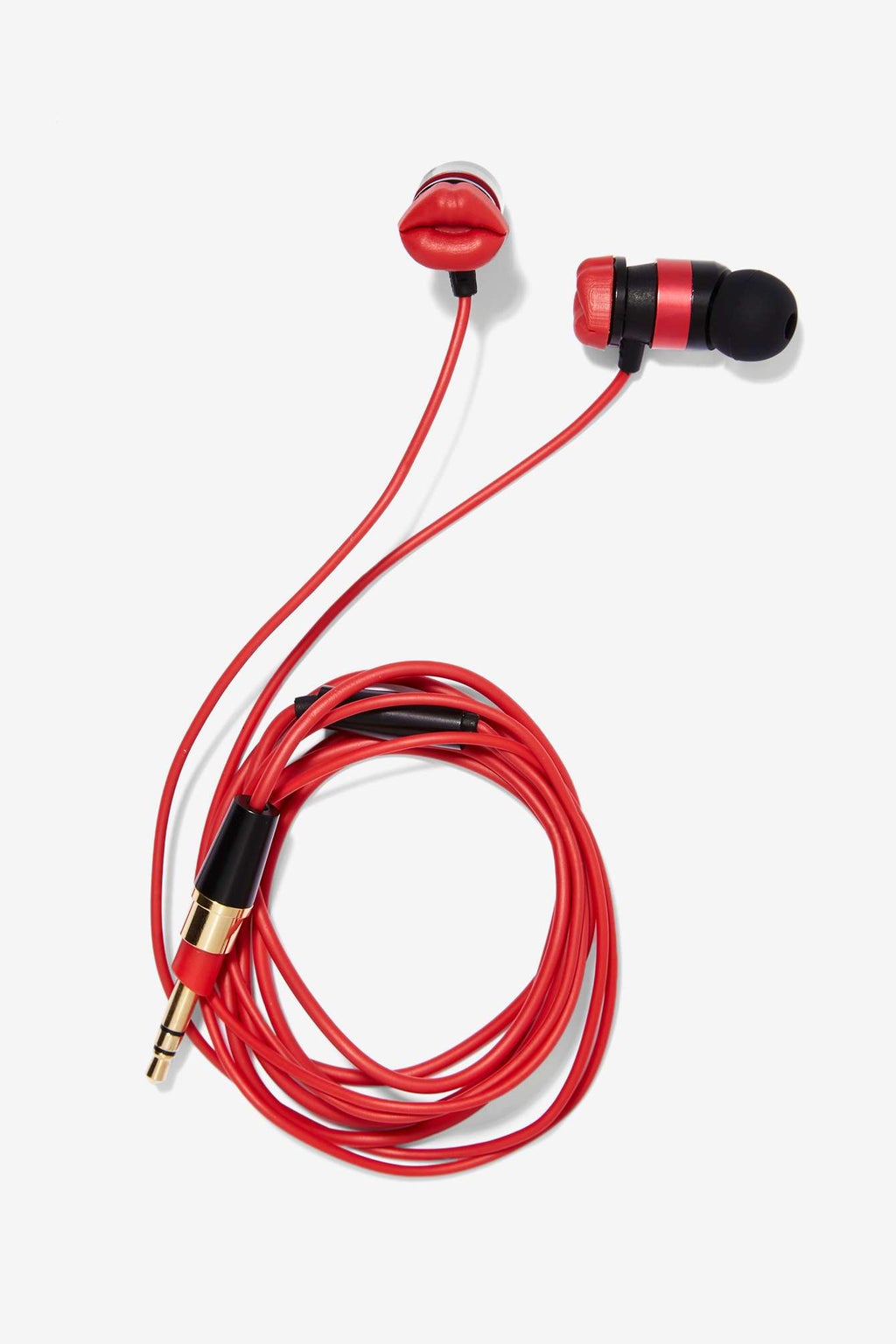 Vanity Life NYC Kiss and Tell Lip Earbuds, $28, available at Nasty Gal
Pucker up. Ditch the boring buds for these luscious lips. The plug even looks like a lipstick.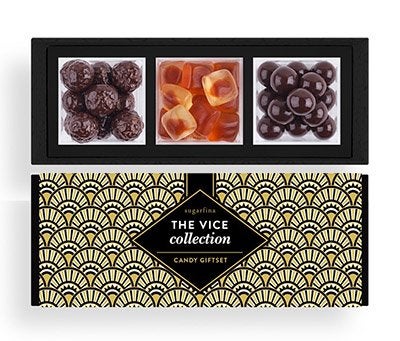 Vice Collection 3PC Bento Box, $28, available at Sugarfina
Sugarfina took all of our favorite things (chocolate, booze and cute packaging) and combined them to make the perfect Valentine's Day for…anyone, really.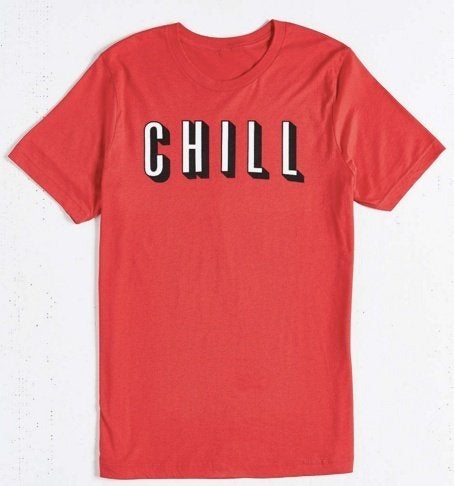 And Chill Tee, $28, available at Urban Outfitters
Here's one way to subtly suggest what your plans are for Valentine's. He'll get the point. *wink*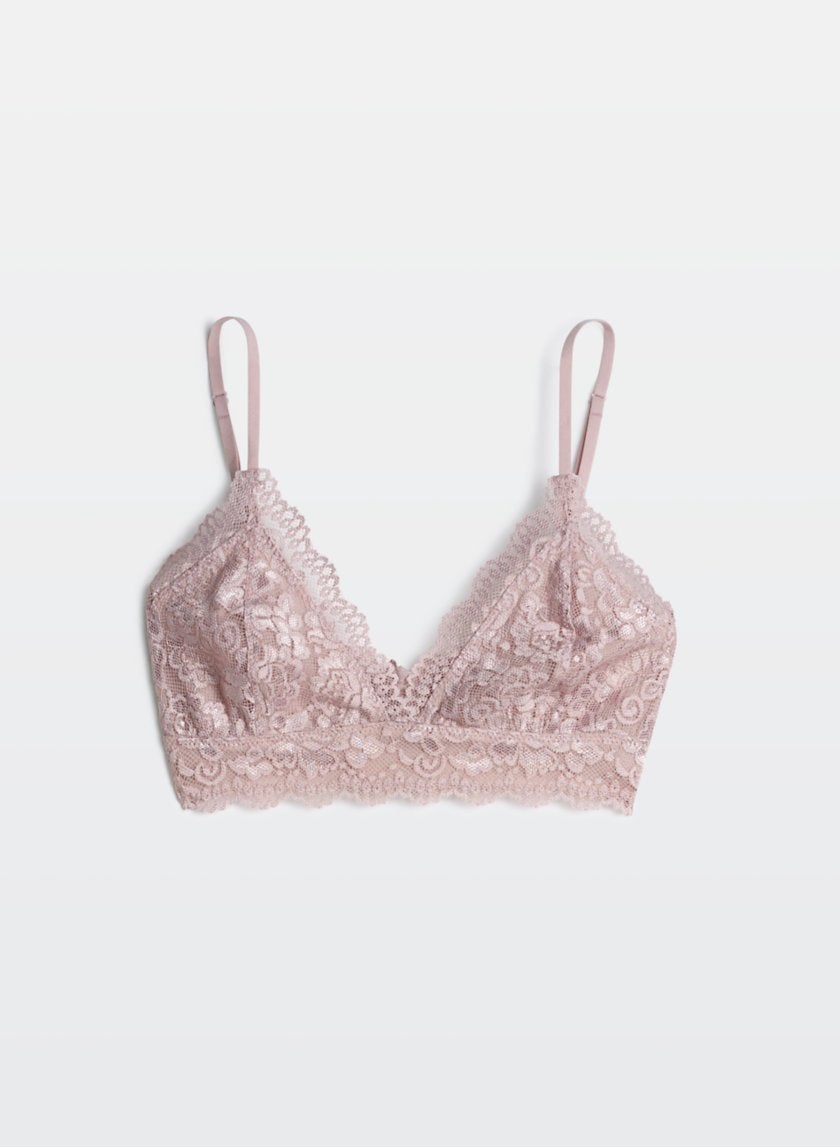 Renfrew Bralette in Sphinx, $32, available at Aritzia
Effortlessly sexy, this bralette is actually comfortable and supportive. We want one in every color.
OVER $50
KIDDING. Seriously, though—don't spend more than $50 unless it's ~offic~
FOR BAE
If you've got a boyfriend or girlfriend, it's time to go all out this Valentine's Day. These gifts are sure to please all sorts of personalities and tastes. Pair one of these gifts with a cheeky card, and plan a sexy night-in for the perfect V-Day!
UNDER $25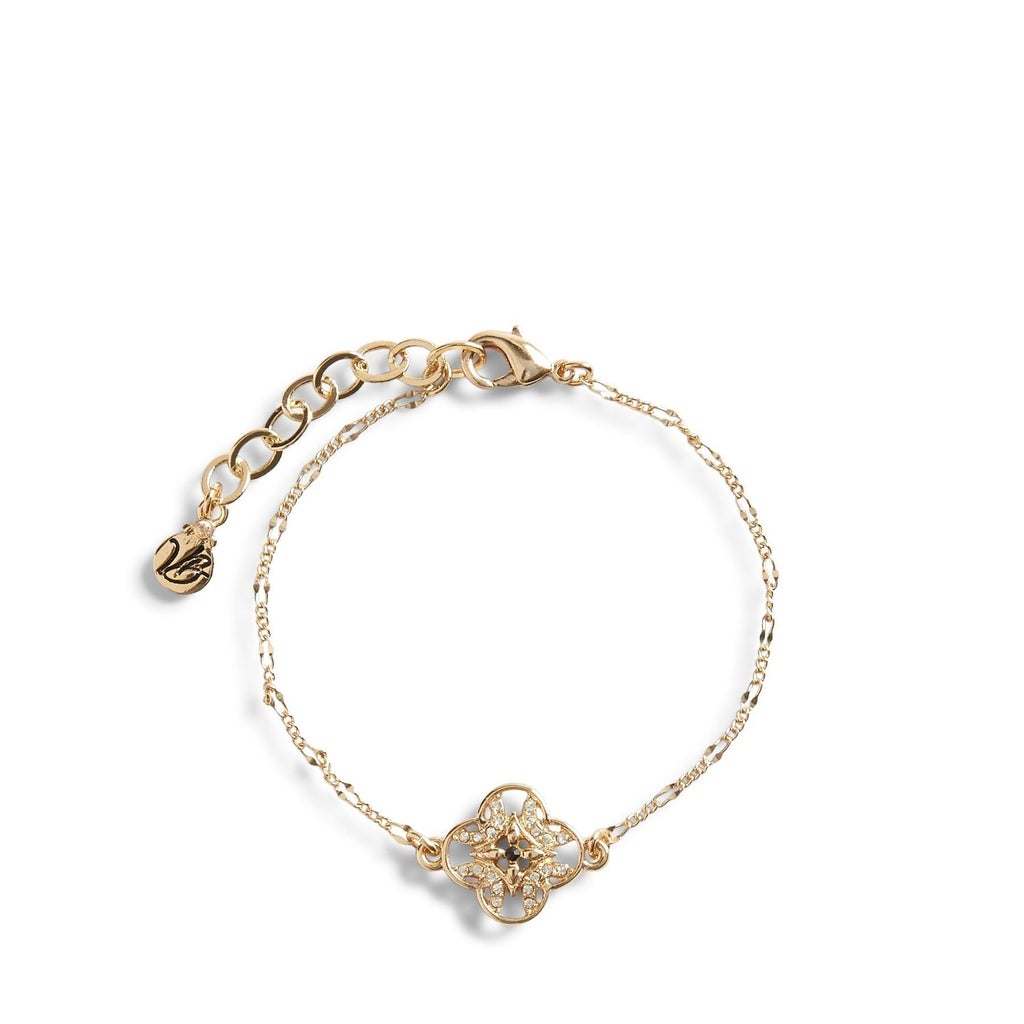 Pave Motif Bracelet, $14, available at Vera Bradley
Now this, ladies, is the true meaning of arm candy. A total classic, this bracelet will never go out of style.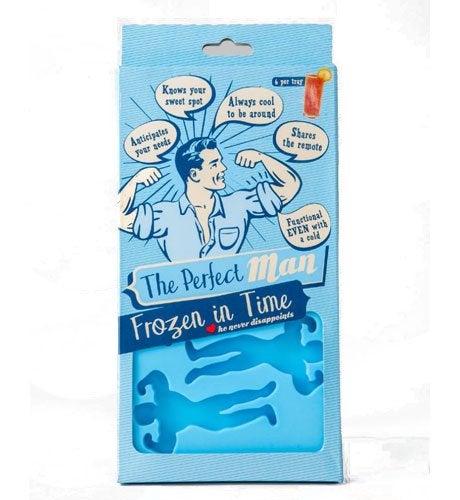 The Perfect Man Ice Tray, $9.95, available at PaperSource
This hilarious tray can mold ice, chocolate–and maybe even your guy's attitude. After all, he "never disappoints!"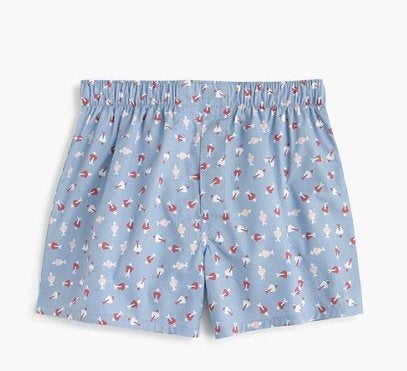 Hearts and Arrow Boxers, $18.50, available at J.Crew
If you're going to give your guy a present, why not make it something you'll enjoy too?! You'll be swooning over these adorable shorts.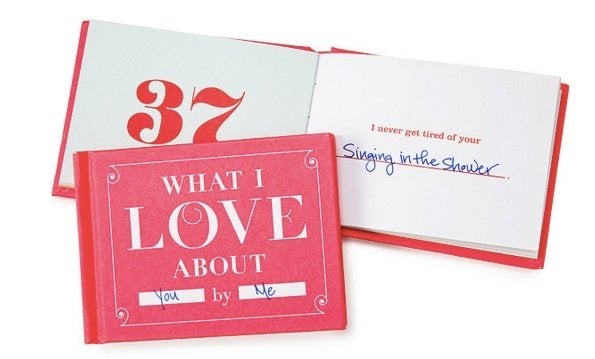 What I Love About You By Me, $10, available at Uncommon Goods
This tiny book is the perfect way to remind your S.O. why you fell for them in the first place. Super ~romantic.~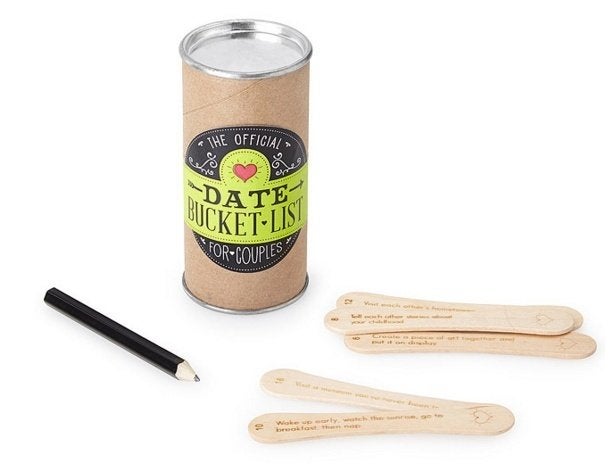 Date Night Bucket List, $18, available at Uncommon Goods
The gift that keeps on giving‑-literally. You'll never be stuck without plans again with these cute date ideas!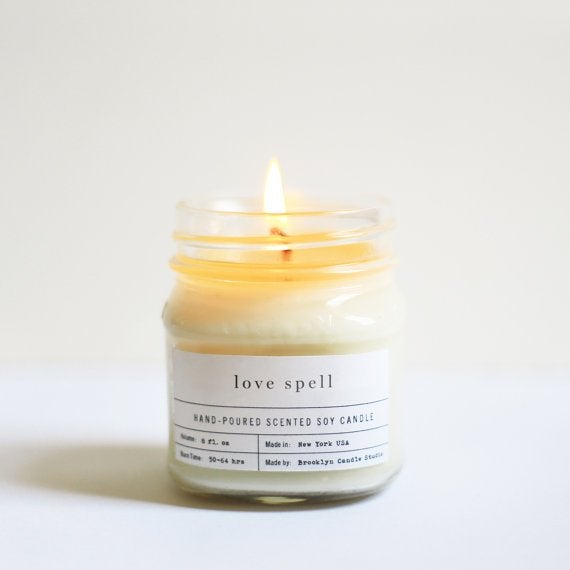 Love Spell Mason Jar Candle, $24, available at Etsy
Looking to set the mood? Get this vintage, delicious smelling candle and you and bae will be cuddled up in no time.                       
UNDER $50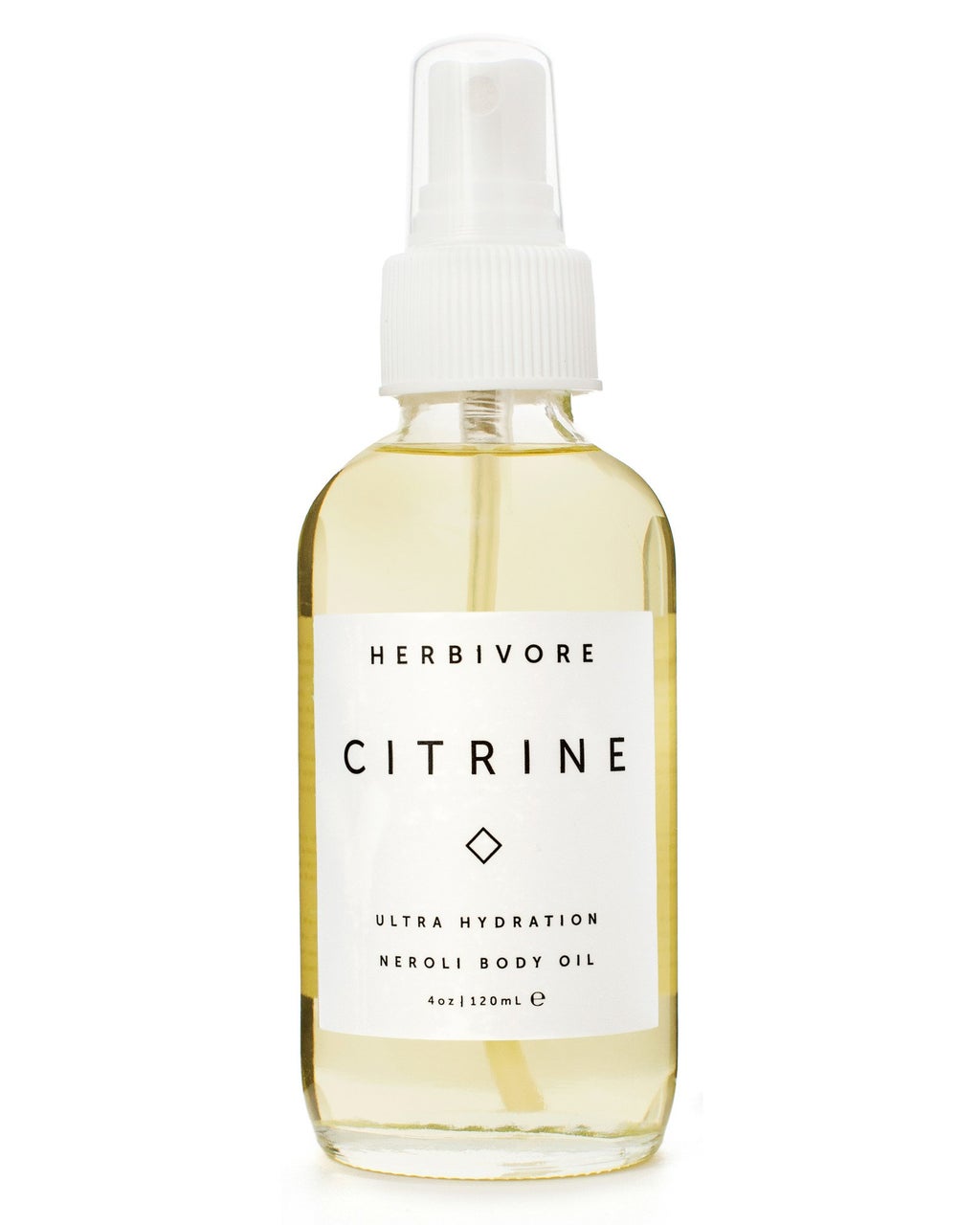 Citrine Body Oil, $44, available at Herbivore Botanicals
Seriously though, getting this is the perfect excuse to oil your partner up and have them smelling great.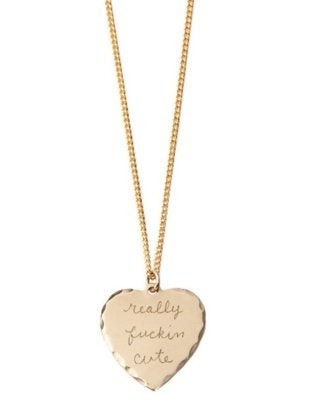 Sweet Nothing Necklace, $40, available at In God We Trust
Well they are, aren't they?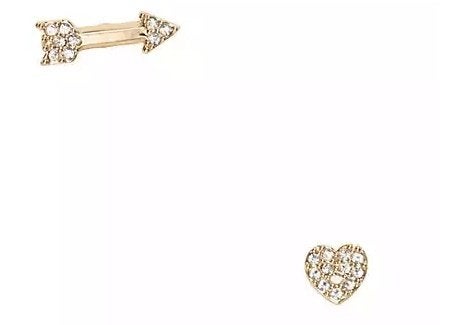 Love List Heart and Arrow Studs, $48, available at Kate Spade New York
What's more perfect for Valentine's Day than hearts and arrows?! She'll be wearing these earrings all year long.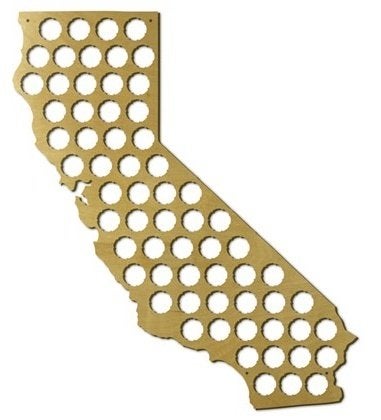 Beer Cap Trap, $39.99, available at Nordstrom
This is the perfect addition to any dorm or apartment wall, and let's be honest–it's an excuse to drink up.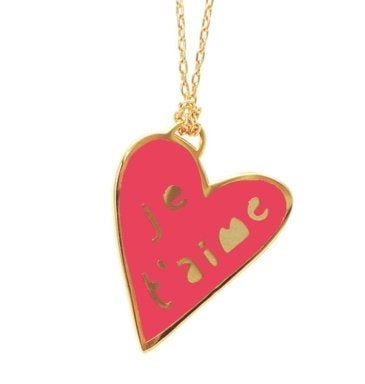 Neon Je T'aime Pendant, $34, available at Yellow Owl Workshop
Everything sounds better in French. Give your girlfriend this quirky-cool necklace she'll wear all year round.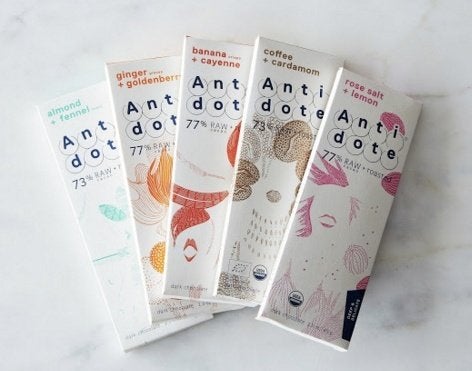 5 Bar Chocolate Sampler, $39, available at Food52
Not only is this chocolate organic and healthier than what you would find in a heart shaped box, but there are five different and yummy flavors!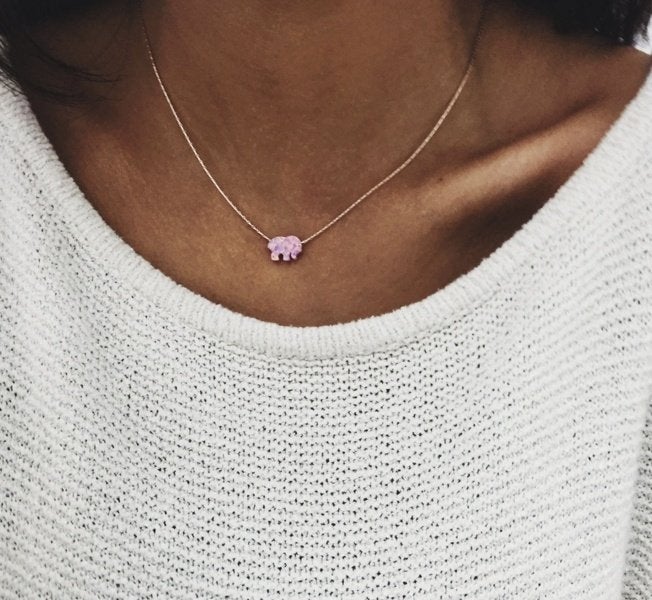 Pink Opal Ella Necklace, $39, available at Ivory Ella
If your girl loves animals, she'll appreciate both this necklace and the fact that some of the money goes to saving elephants!
OVER $50                      
XL Throw Blanket, $59, available at Vera Bradley
This blanket is big enough for two.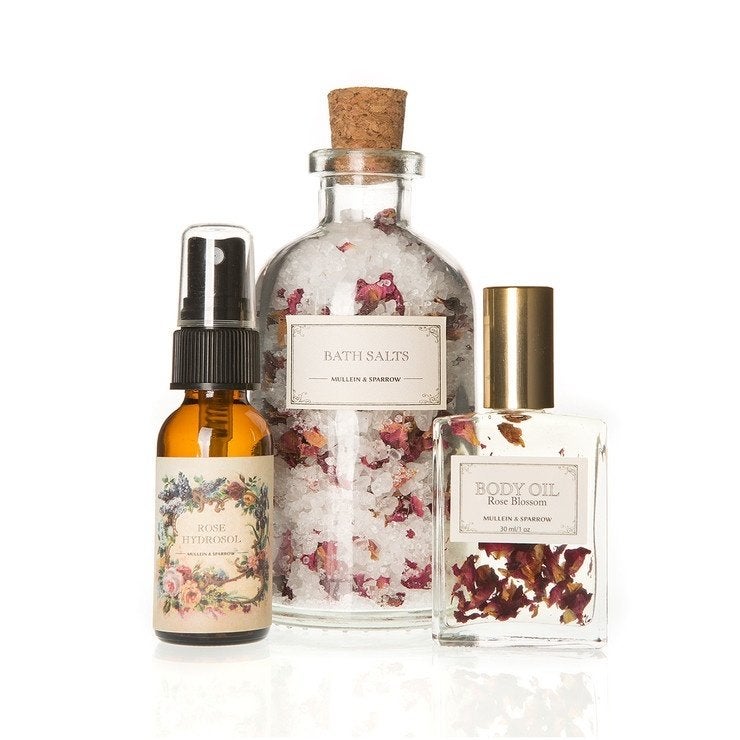 Rose Lover Set, $60, available at Fab.com
Yeah, this 3-piece set makes for a perfect gift… but the salts (& oil) also make for a romantic Valentine's night.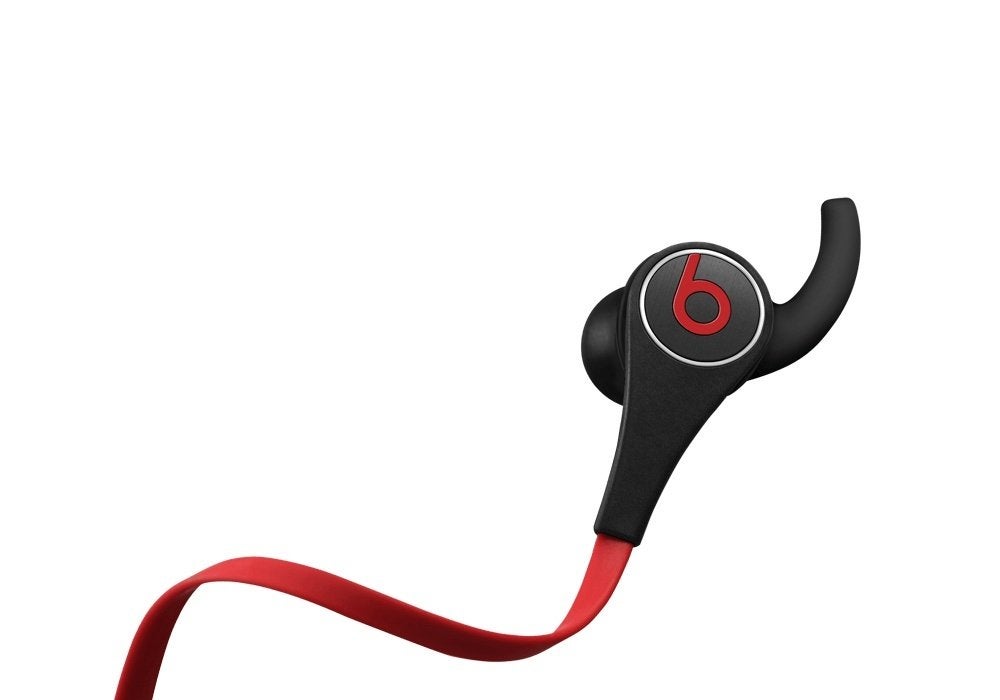 tour 2 Beats by Dre, $129.95, available at Beats by Dre
Bae will love these earphones when they're working out since they're sweat and water-resistant.
FOR YOUR GIRLS
In the words of our girl Leslie Knope, it's GALENTINE'S DAY. Grab your squad for a night filled with chick flicks, chocolate and "Single Ladies" by Beyoncé on an endless loop.
UNDER $25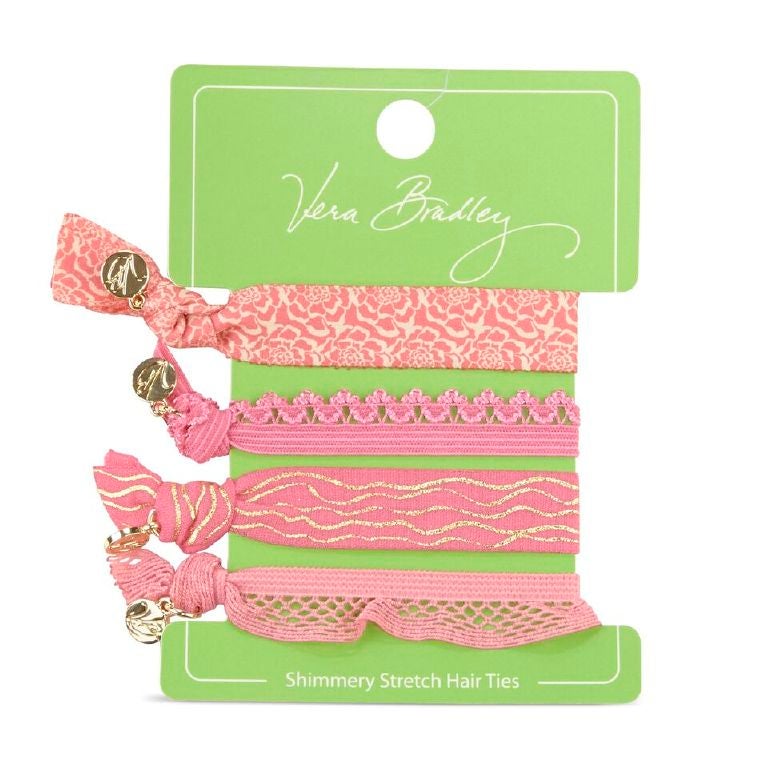 Shimmery Stretch Hair Ties, $14, available at Vera Bradley
Wear them in your hair or around your wrist—either way, you'll be prim and pretty.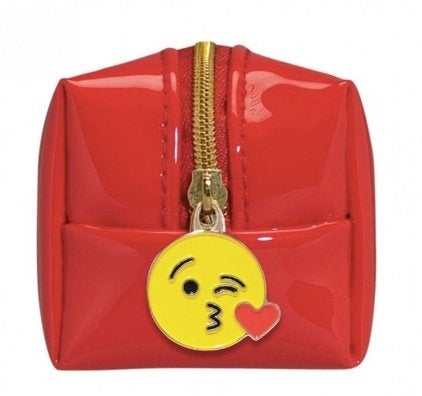 Emoji Minimergency Kit – Kiss, $18, available at Dormify
These mini kits are an absolute must-have for your backpack or purse. With essentials like a breath freshener, dental floss, a deodorant towelette and much more, this kit will come in handy on that V-Day date you set your friend up on.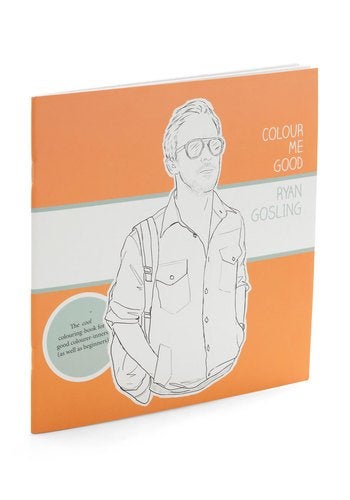 Colour Me Good: Ryan Gosling Coloring Book, $10.77, available at Amazon
Okay, so you can't give the gift of Ryan this Valentine's Day, but let us suggest the next best thing. Stare into Ryan's eyes this February with some mindful coloring.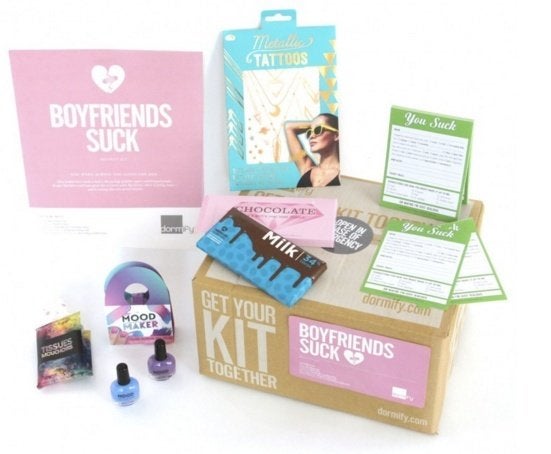 Boyfriends Suck Kit, $25, available at Dormify
Make single something to celebrate with this Boyfriends Suck kit. Why would you go out on a date when you could stay in (leggings on and bra off) with Ben, Jerry, the cast of The Notebook and some chocolate? Think about it.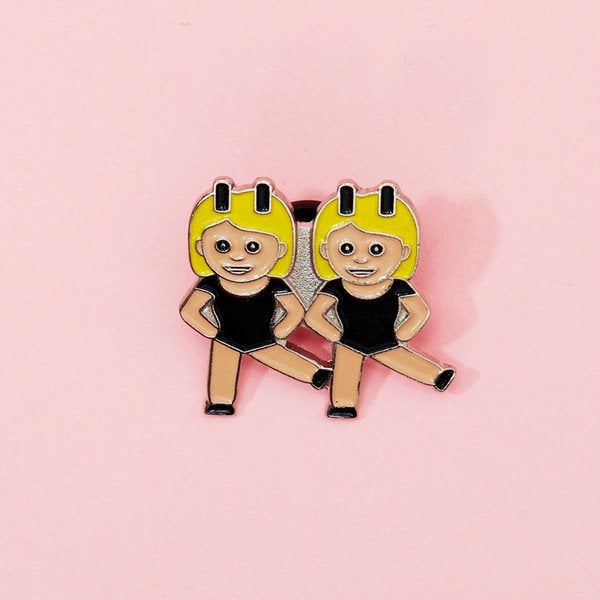 Bestie Pin, $8, available at Ban.do
For real, though, you and your bestie ARE the dancing twins emoji. Make it official with this super cute pin that will go perfectly on a backpack or jean jacket.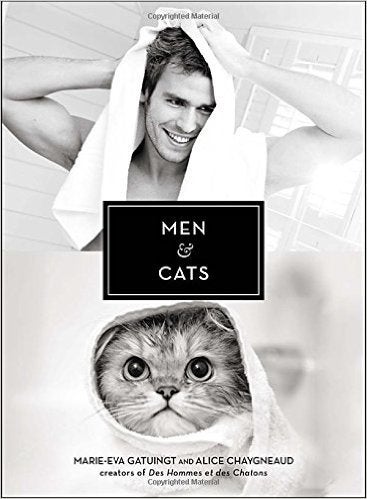 Men & Cats, $11.71, available at Amazon
The book brings together two of our favorite things: ridiculously attractive guys with even cuter cats.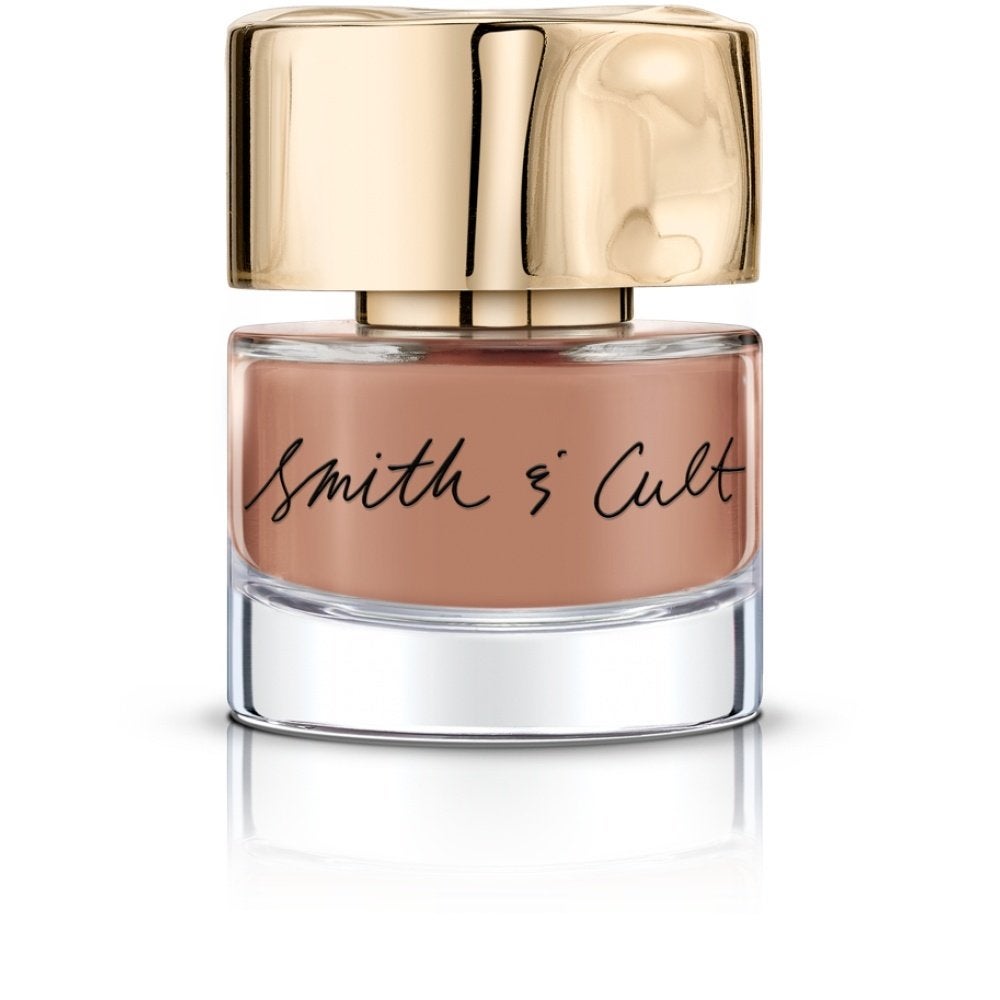 Nailed Lacquer in Feathers and Flesh, $18, available at Smith & Cult
We're obsessed with the packaging AND the color. "Feathers and Flesh" sounds like a good time, doesn't it?
UNDER $50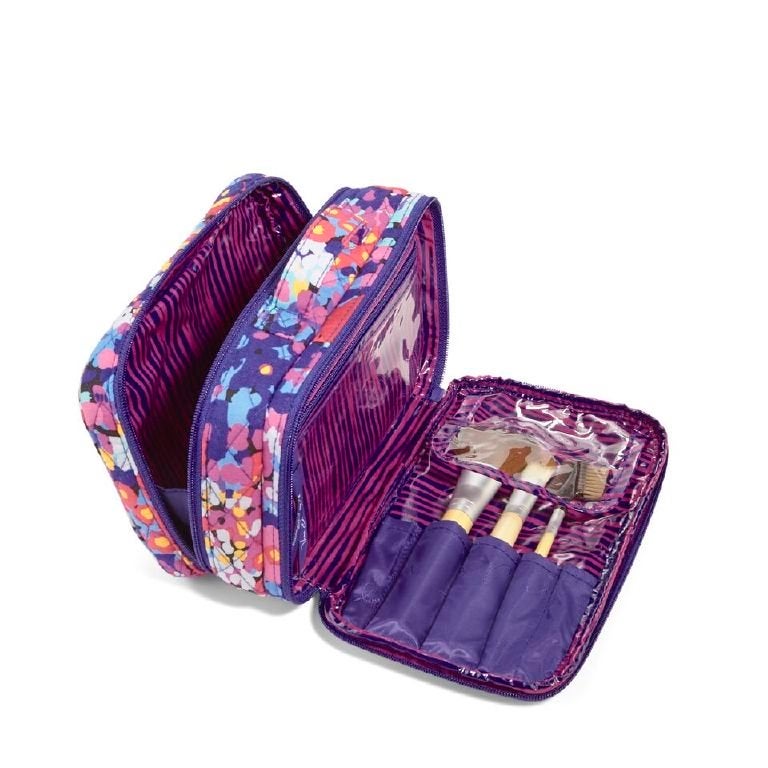 Blush and Brush Makeup Case, $42, available at Vera Bradley
Perfect for a weekend away, this travel companion is a cosmetic lifesaver and cute to boot.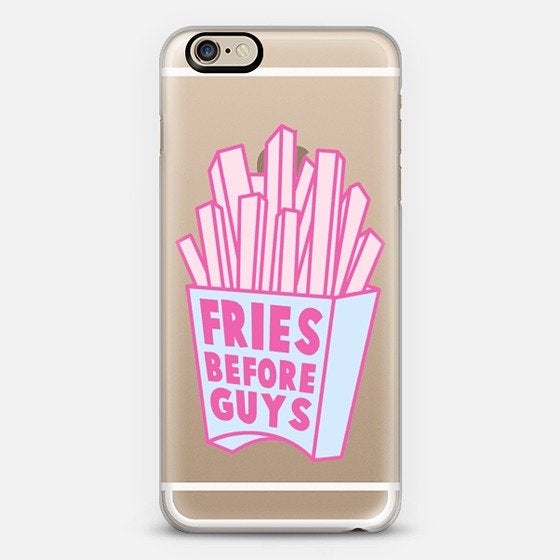 Fries Before Guys Phone Case, $30, available at Brit + Co
This case pretty much sums up your life's priorities.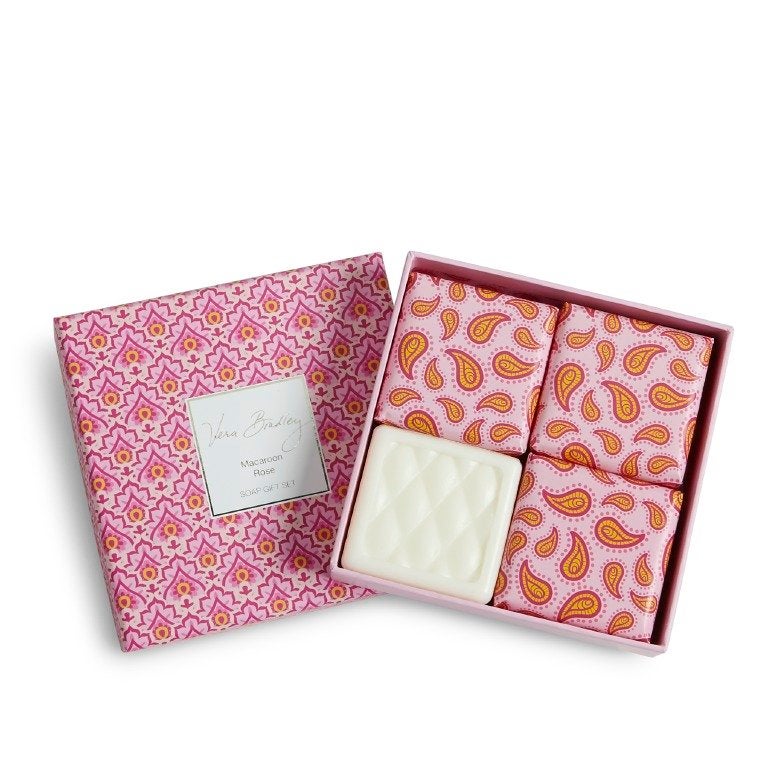 Soap Gift Set, $38, available at Vera Bradley
Every girl deserves a luxurious bath every now and then—filled with the sweet aroma of pink macaroons. Yes, please.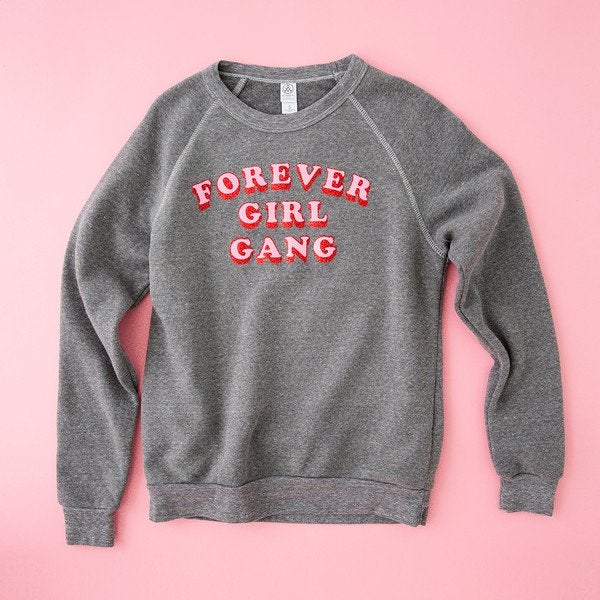 Forever Girl Gang Sweatshirt, $48, available at Ban.do
Get one for you and every member of your squad–and your girl gang will soon rival Taylor Swift's.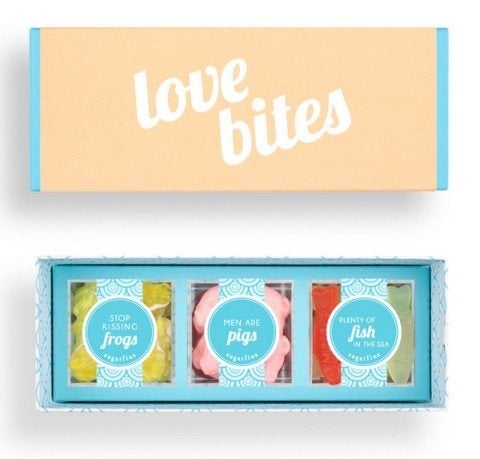 Love Bites Gift Set, $26, available at Sugarfina
Love DOES bite. Take the edge off a breakup by treating your bestie to some much-needed sugar.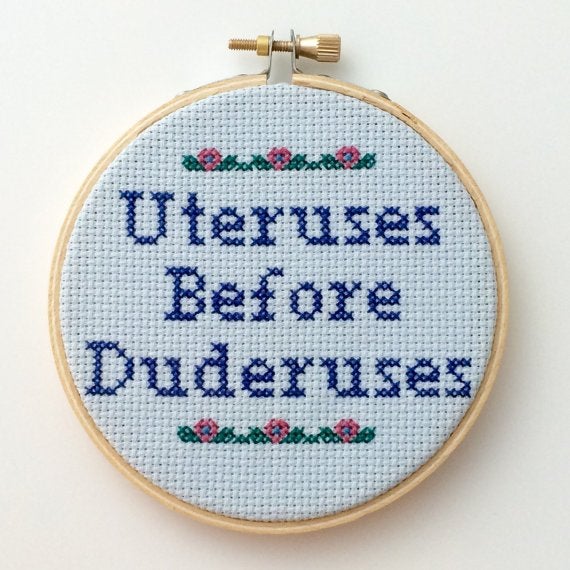 Uteruses Before Duderuses, $32, available at Etsy
Leslie Knope and Ann Perkins are #friendshipgoals. Give a shoutout to all of the beautiful, rule-breaking moths in your life.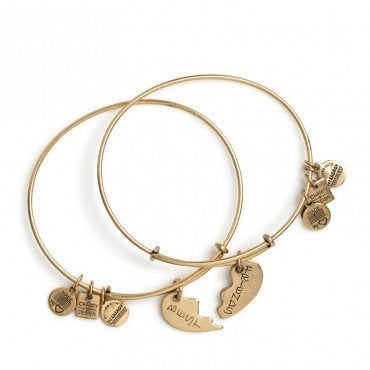 Best Friends Set of 2 Bracelets, $48, available at Alex and Ani
If she's the Cristina to your Meredith, you need to make it official with some matching bracelets. The best gifts are ones that you can share.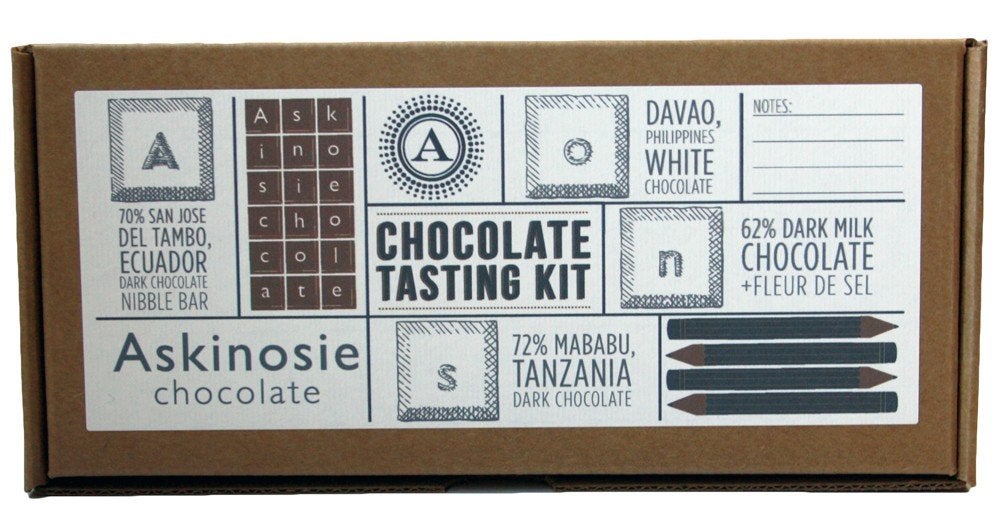 Chocolate Tasting Kit, $32, available at Askinosie
Become a chocolate connoisseur this February with this tasting kit. With four types of chocolate as well as tasting instructions, you'll become a pro in no time.
OVER $50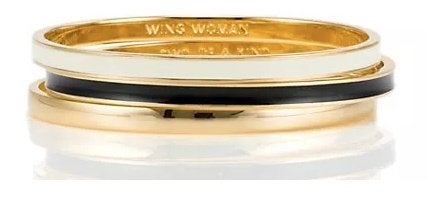 Friendship Idiom Bangles, $98, available at Kate Spade New York
These idiom bracelets are as classy and chic as your squad. Give them as a set or split them between three friends. Each bangles is inscribed with a phrase: "Good as Gold," "Wing Woman," and "Two of a Kind."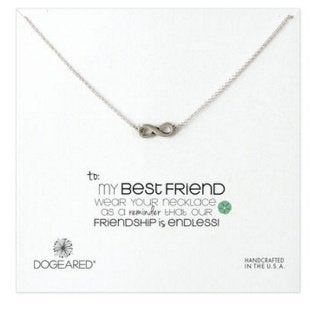 To My Best Friend Infinite Love Necklace in Sterling Silver, $52, available at Dogeared
Forget lovers–your friends have always got your back. Show it by gifting this pretty infinity necklace. The love between friends is ~forever~.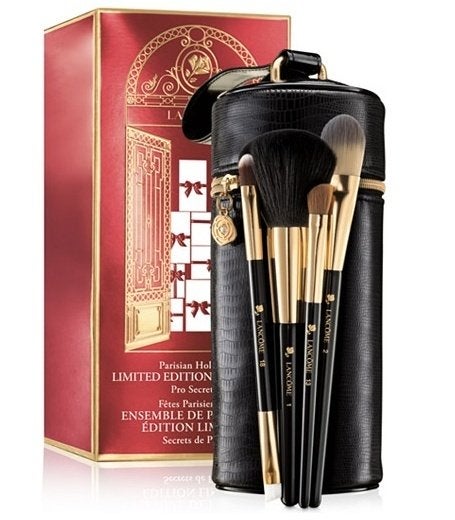 Lancôme Full-Sized Makeup Brush Set, $64, available at Macy's
No Galentine's Day slumber party is complete without the requisite MaKeOvEr. Recreate that makeover scene in the Mary Kate & Ashley sleepover video with this luxe brush set.
FOR YOURSELF
Single or not, it's time to treat. yo. self. Valentine's Day is all about showing your love for the most important people in your life, and the most important person in your life should be YOU.
UNDER $25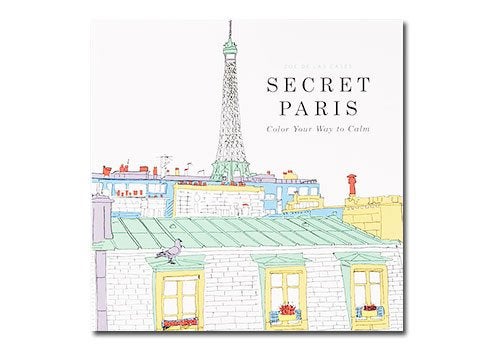 Secret Paris: Color Your Way to Calm, $11.16, available at Amazon
We're jumping on this adult coloring book trend. Get ~mindful~ with this gorgeous Paris-inspired coloring book. There's really no better way to distract yourself if you're stressed.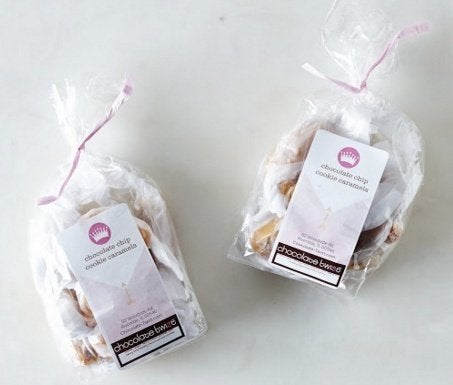 Chocolate Chip Cookie Caramels, $24, available at Food52
Make these chocolate chip cookie caramels your food of choice for your upcoming Netflix binge. You'll get two packs–one for bae and one for yourself. (LOL kidding! Two for you, girl.)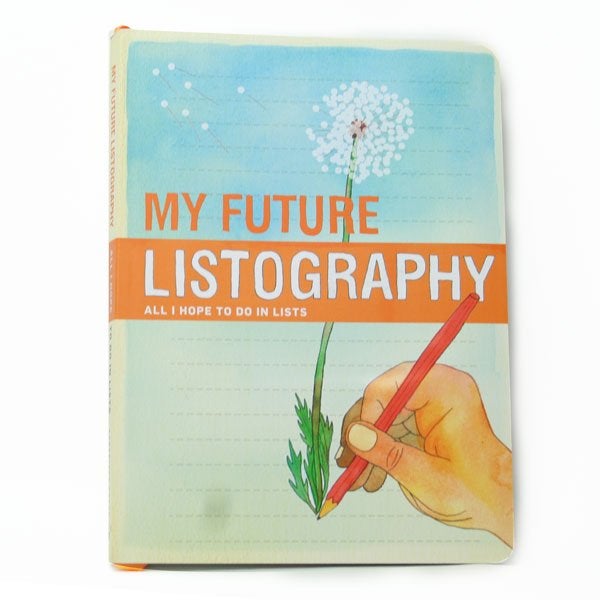 My Future Listography: All I Hope to Do in Lists, $11, available at Barnes & Noble
Examine all of your hopes and dreams with this book full of 70 lists.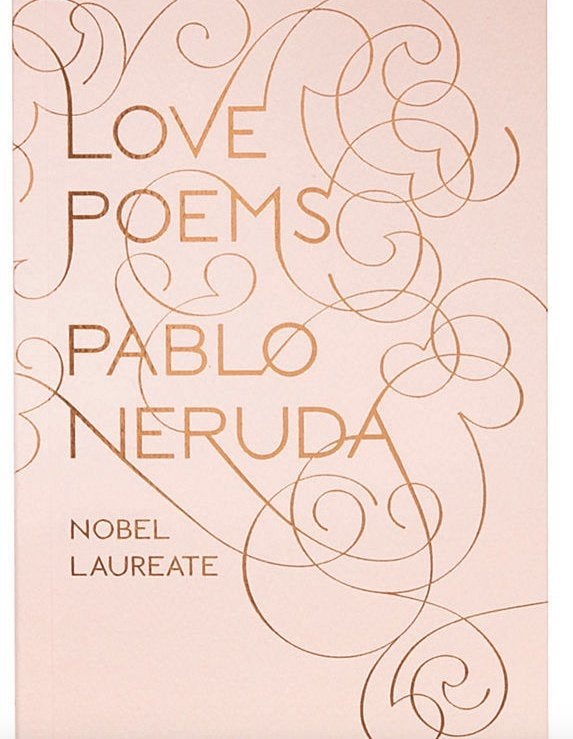 Love Poems Pablo Neruda, $11.95, available at PaperSource
No one knows love like our boy Pablo. Trust us, you'll need a cold shower after reading a few of these.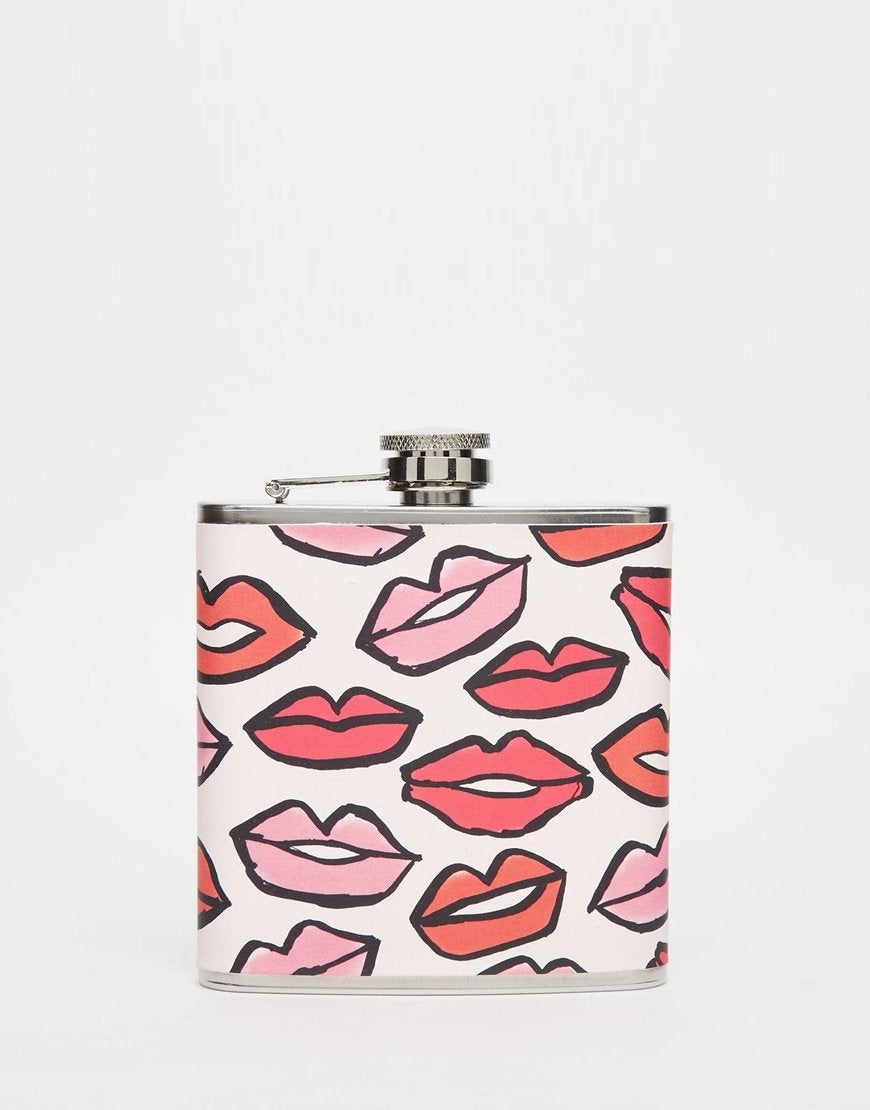 Paperchase Valentines Lips Hip Flask, $17.50, available at ASOS
Sip pretty with this cute flask–guaranteed to make your V-Day much more bearable.
UNDER $50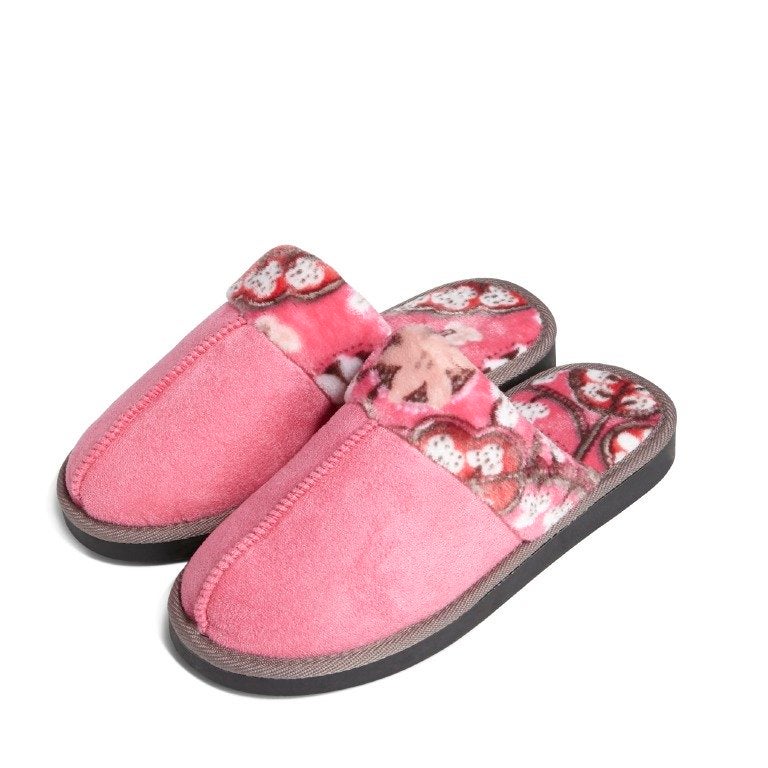 Cozy Slippers, $38, available at Vera Bradley
Go ahead—slip into something more comfortable.
Lovecats Ring, $32, available at Catbird NYC
Cat ladies unite! This understatedly chic ring is perfect for stacking or wearing alone.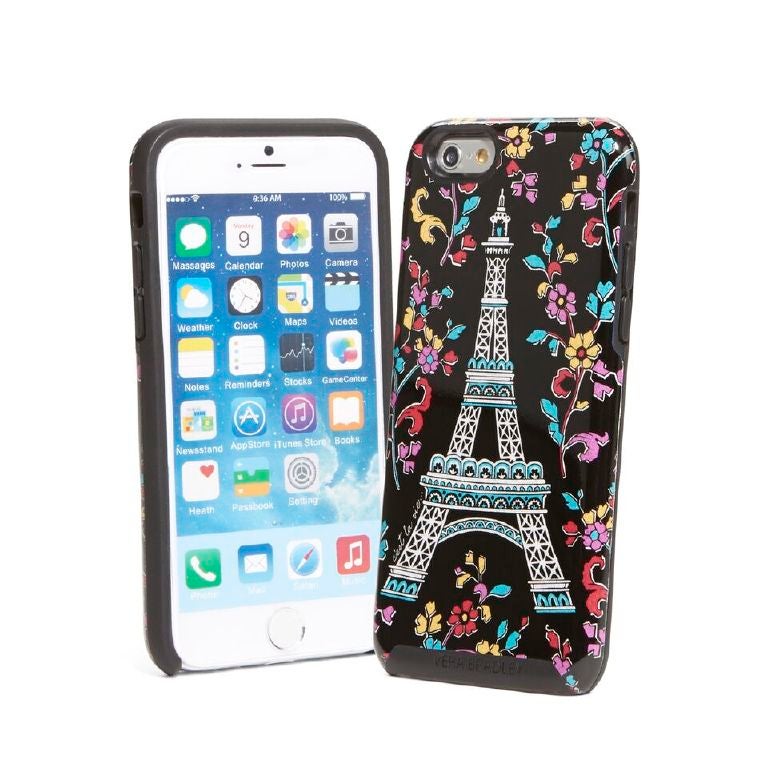 Novelty Hybrid Case for iPhone 6, $38, available at Vera Bradley
Cracking your iPhone is maybe more heartbreaking than, well—actual heartbreak. Cover and protect it with this pretty frame and shock-absorbing rubber core.
ASOS Rose High Apex Lace Slip, $35, available at ASOS
Forgo your usual bedtime attire for something a little sexier this Valentine's Day. Even if you're alone, it's fun to get a little fancy.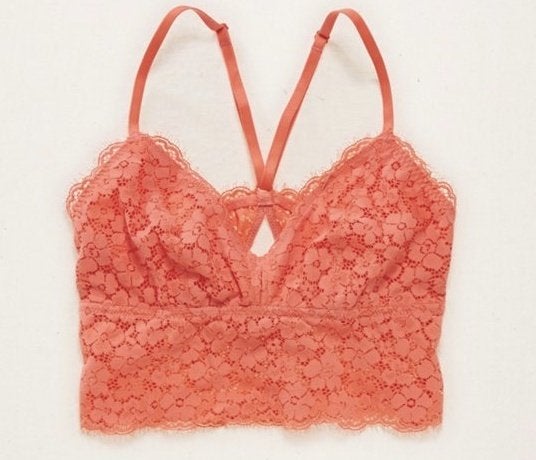 Romantic Lace Racerback Bralette in Current Coral, $26.95, available at Aerie
There's nothing more romantic than lace. No one does sexy-but-affordable lingerie like Aerie, and this is one of favorites.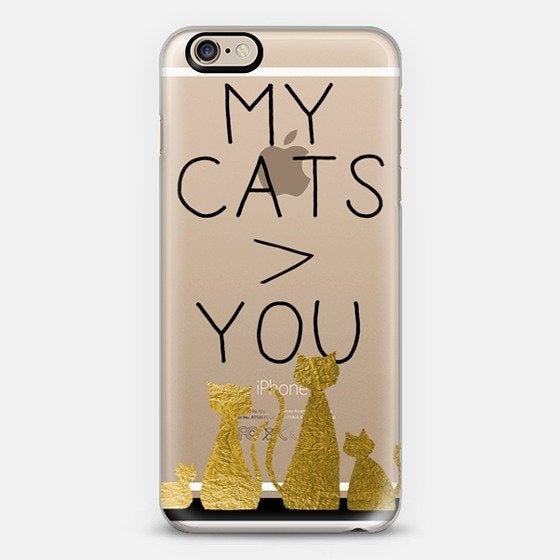 My Cats > You Phone Case, $30, available at Brit + Co
You're a cat lady for life and you don't care who knows it.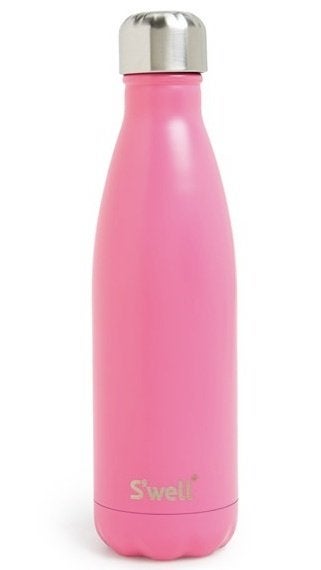 S'well Handpainted Satin Collection Water Bottle in Bikini Pink, $35, available at Nordstrom
These water bottles are life changing. They'll keep cold drinks cold for 24 hours and hot drinks hot for 12. We're especially partial to this bright pink.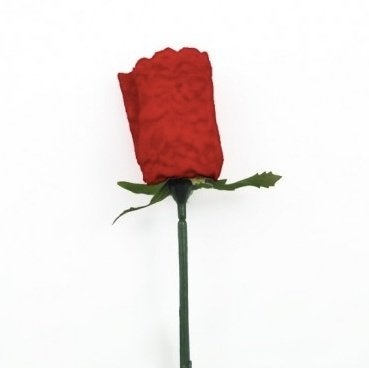 Signature Lace Original Rise Thong Rose, $27, available at Hanky Panky
Treat yourself to a bouquet of roses that will never die. These thongs are one-size-fits all and are SO comfortable.
OVER $50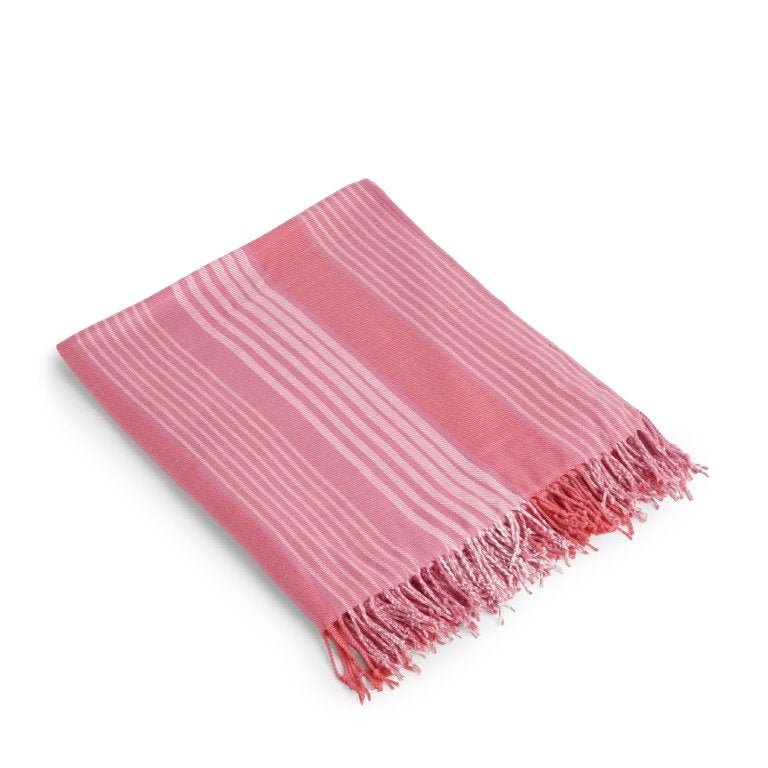 Soft Woven Throw Blanket, $58, available at Vera Bradley
As if you needed more reason to ditch real life and bundle up for a Netflix binge, this blanket seals the deal.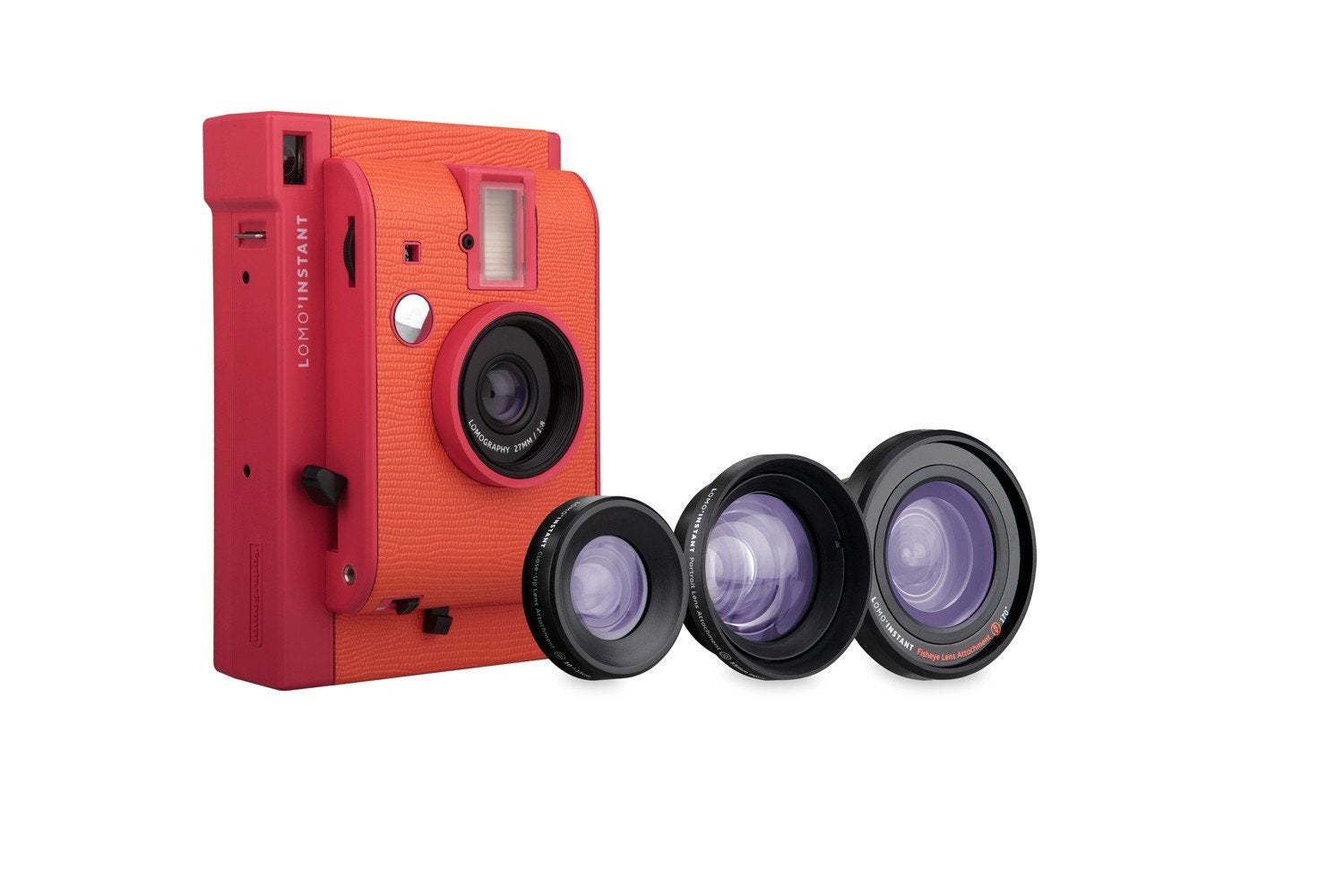 Lomo'Instant Marrakesh, $169, available at Lomography
Inspired by Marrakesh, Morocco, one of the most romantic places in the world, this instant camera will take your photos to the next level.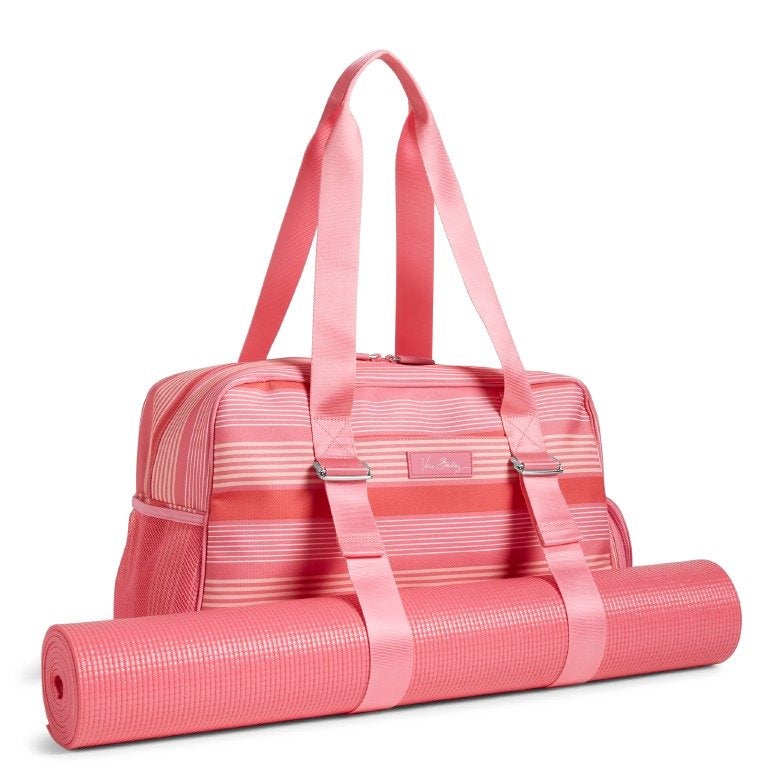 Lighten Up Yoga Sport Bag, $78, available at Vera Bradley
Make a resolution to get fit this semester? This cute yoga bag will help you stick with it.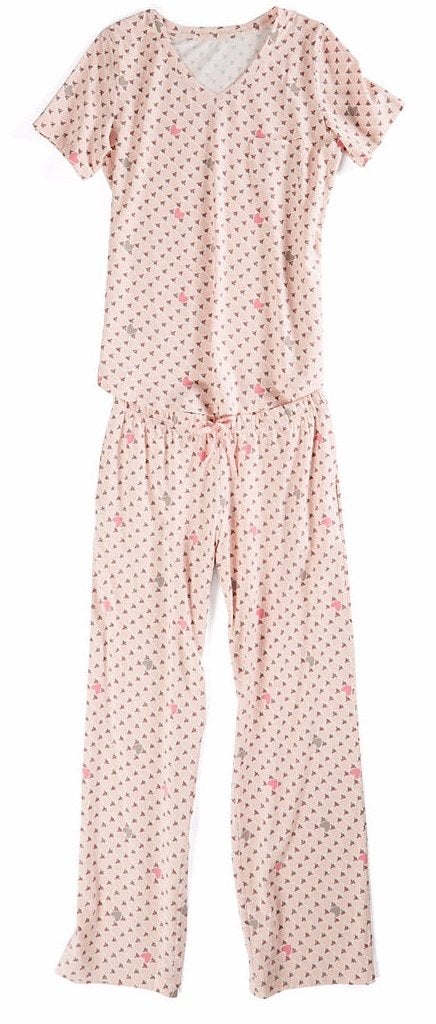 Knit Pajama Set, $58, available at Vera Bradley 
Treat Yo Self 2016, anyone? Make this your cozy day uniform. Tom and Donna would approve.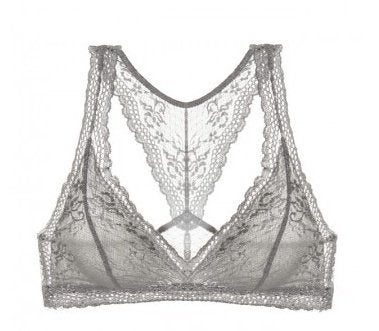 Colette Racerback Bralet, $60, available at Eberjey
We're obsessed with this dainty, gray bralette. Let it peek out of clothing for effortless sex appeal.
Cookie Dough of the Month Club – 3 Month, $70, available at Edoughble
Cookie dough is bae, especially when you get it sent to you in the mail for three months.
Blah Blah Blah Sunny Morning Tee, $77, available at Wildfox
If you're celebrating Single Awareness Day this February 14, make this your uniform. Now pass the wine.
Feminist Necklace, $125, available at Bing Bang NYC
Say it loud and proud, sister. If feminist rants are kinda your thing, you need this.
DIY
Can't find the perfect V-Day gift or don't want to spend a ton of cash this year? These DIY gifts are sure to please anyone on your list—and they're super cute to boot.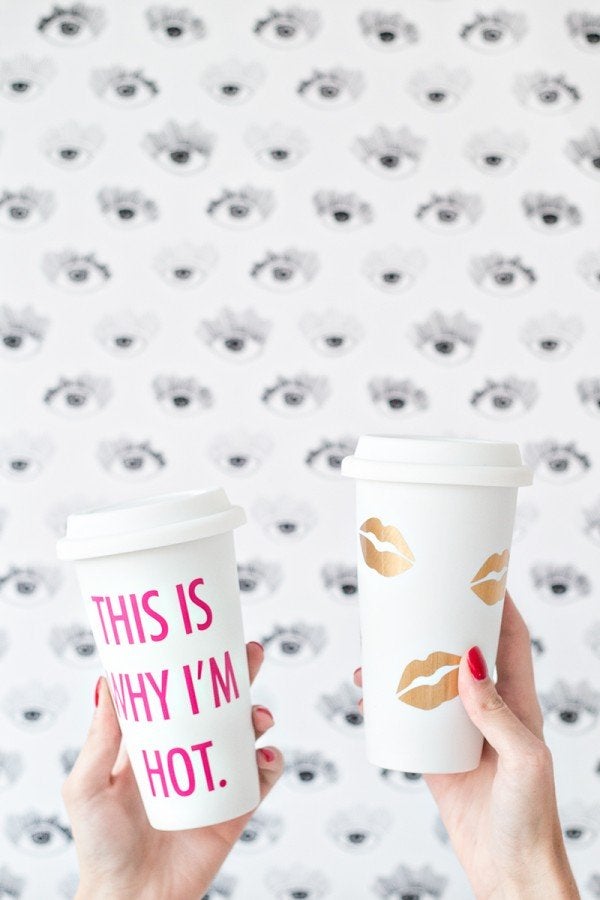 This is Why I'm Hot Travel Mug
These travel mugs are just too cute. Experiment with different phrases or designs (like the lips!). All you need is a ceramic mug, vinyl paper and a way to cut letters or prints.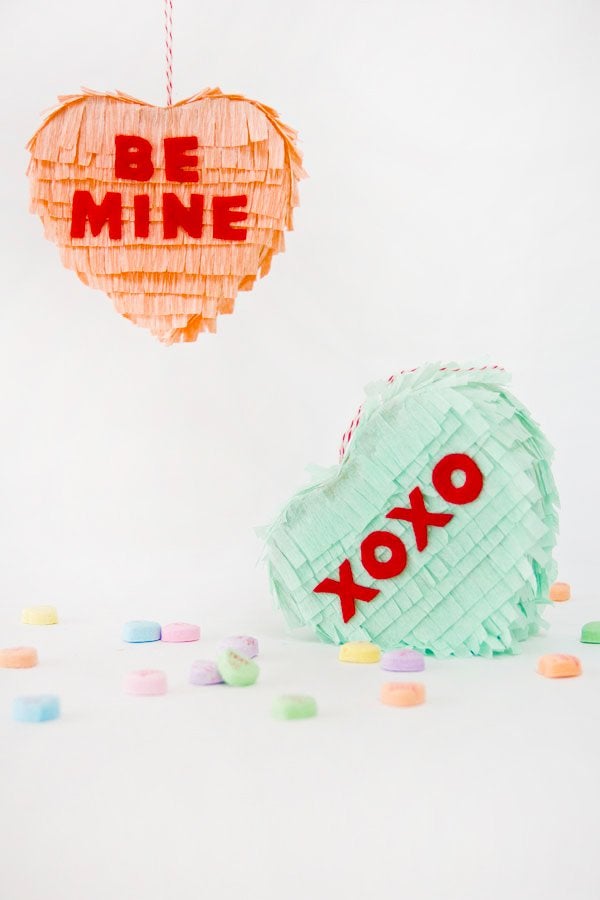 These adorable piñatas are actually pretty easy to make—and you can fill them with bae's favorite candy! Just grab a heart-shaped box from a craft store, some crepe paper, glue, string and felt for the words.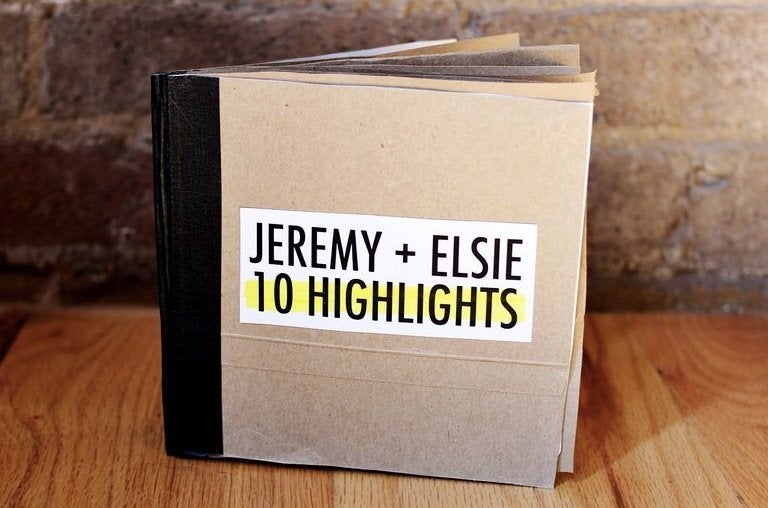 Take a trip down memory lane with this scrapbook made out of old brown shopping bags and duct tape. Put in how you first met, your first kiss and every other "highlight" of your relationship.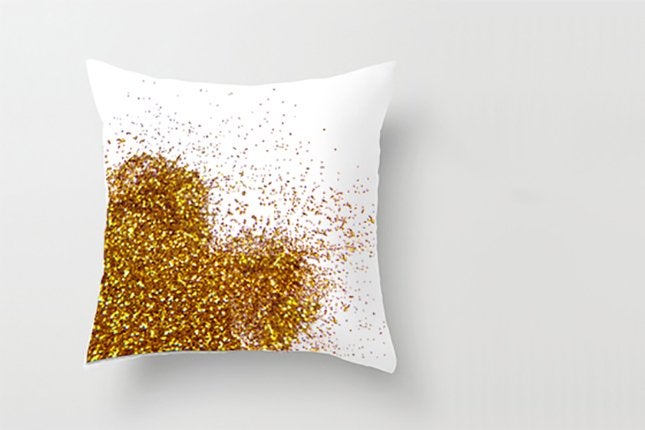 Who doesn't love gLiTtEr?! This crazy cute pillow project requires no sewing skills, so DIY novices rejoice! You'll need a removable pillow cover, glitter and glossy Mod Podge.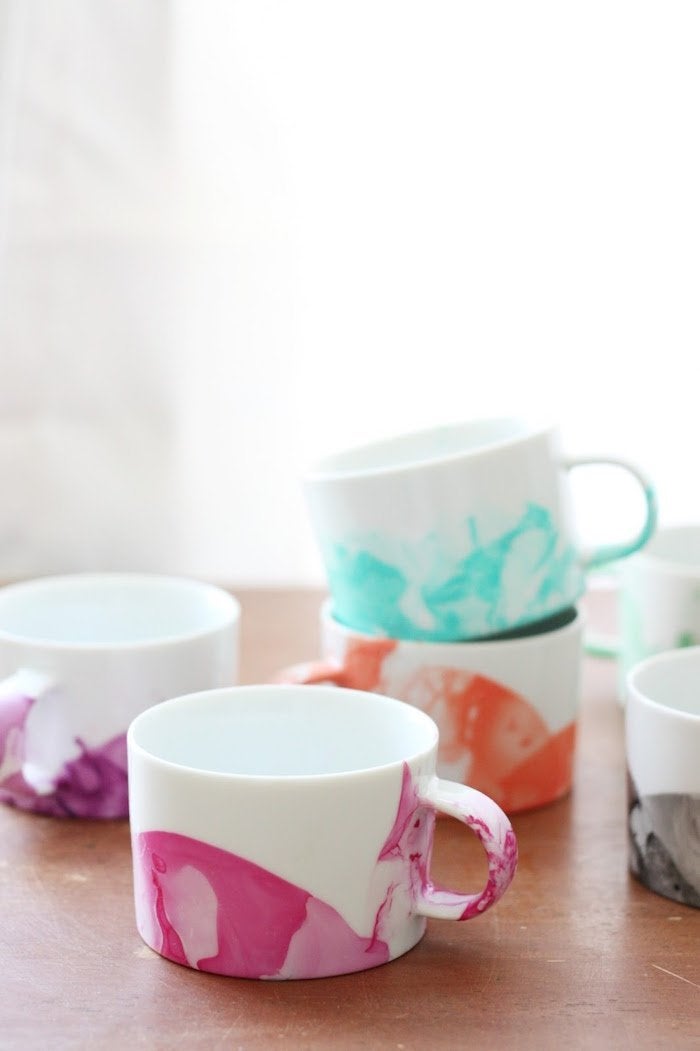 Aren't these just gorgeous? Grab some old nail polish and a plain white mug and whip up a few of these chic marbled mugs for you and all of your friends.
These are ridiculously easy to make, but with a cute jar and label, they make for an impressive DIY gift. All you need is sugar, coconut oil and herbs or spices of your choosing!
You're only paper and a mason jar away from the sappiest, most romantic gift you could give to your SO. Whether you write 100 or 365 reasons why you love them, we guarantee there won't be a dry eye in the house.
CARDS
Nothing beats a hand-written letter in this digital age. Show 'em how you really feel with one of these cheeky cards.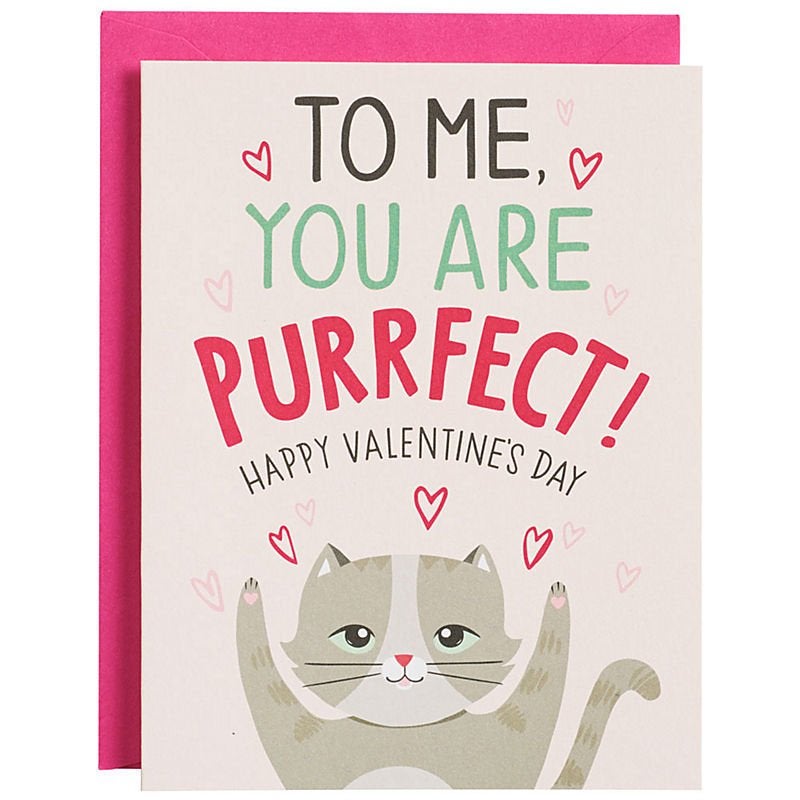 You Are Purrfect A2 Valentine Card, $3.95, available at Paper Source
Tbh, she loves her cats more than you—but she'll appreciate this card all the same.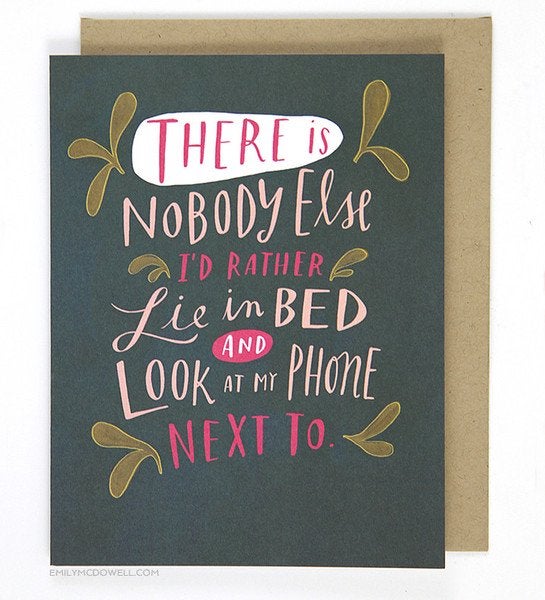 Look At My Phone Card, $4.50, available at Emily McDowell Studio
That's when you know it's real.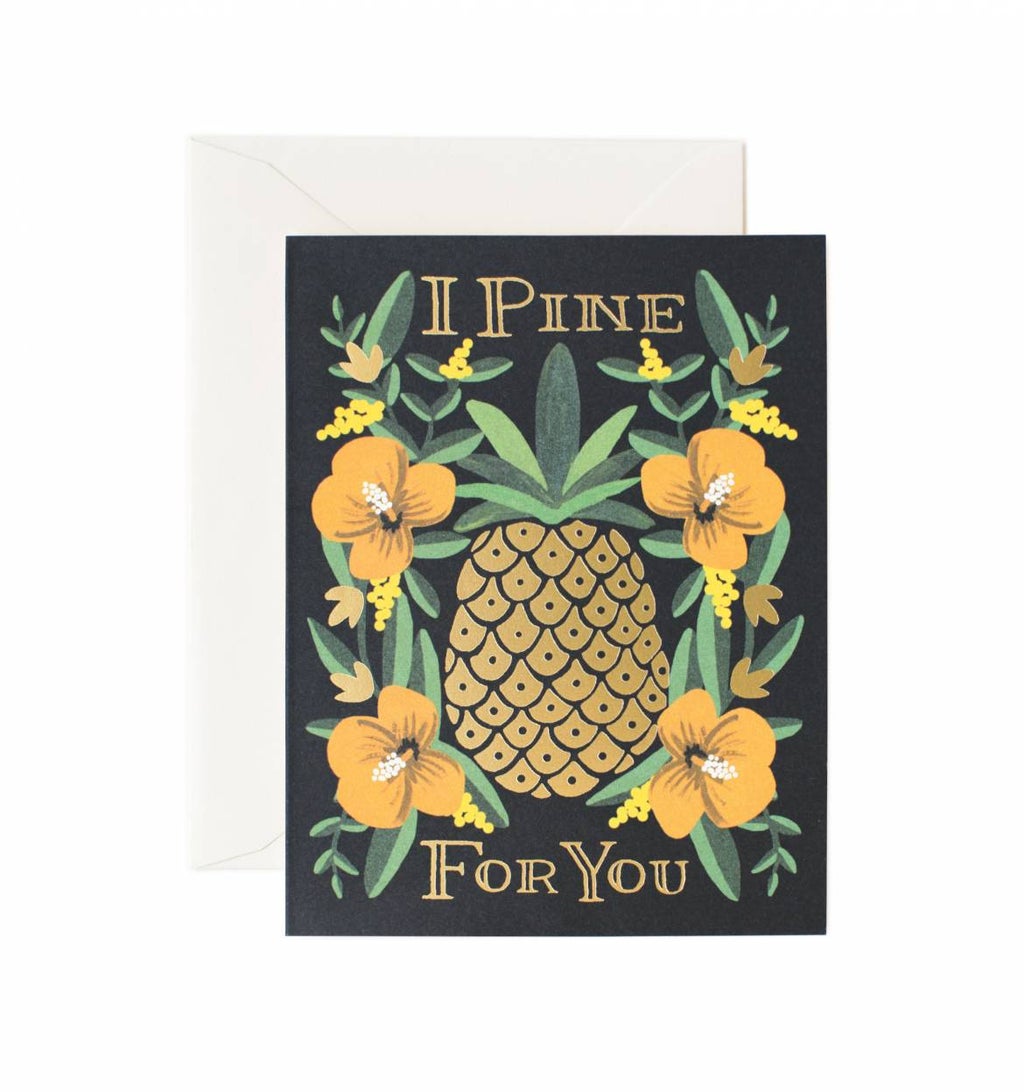 I Pine For You, $4.05, available at Rifle Paper Co.
Just tell them, already!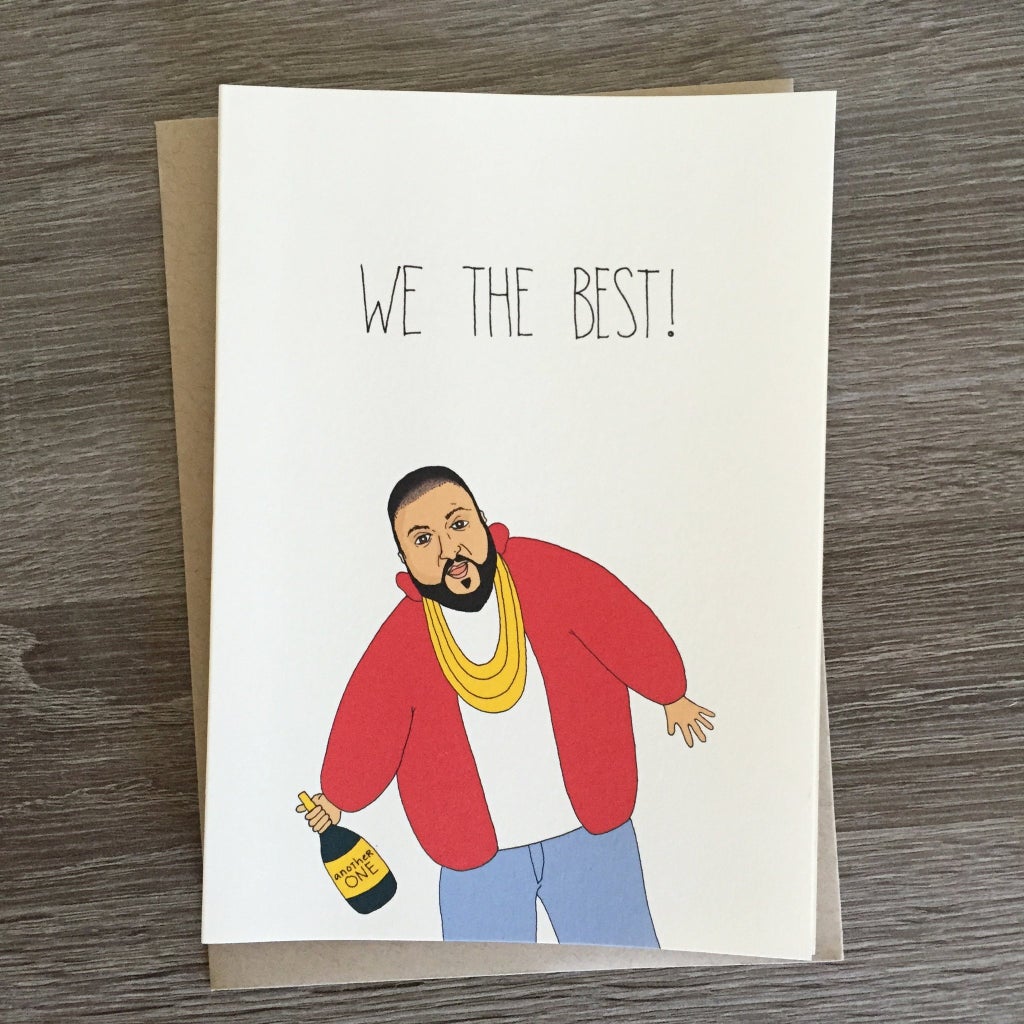 We The Best, $5, available at Fine Ass Lines
Perfect for all those who are convinced DJ Khaled is their spirit animal.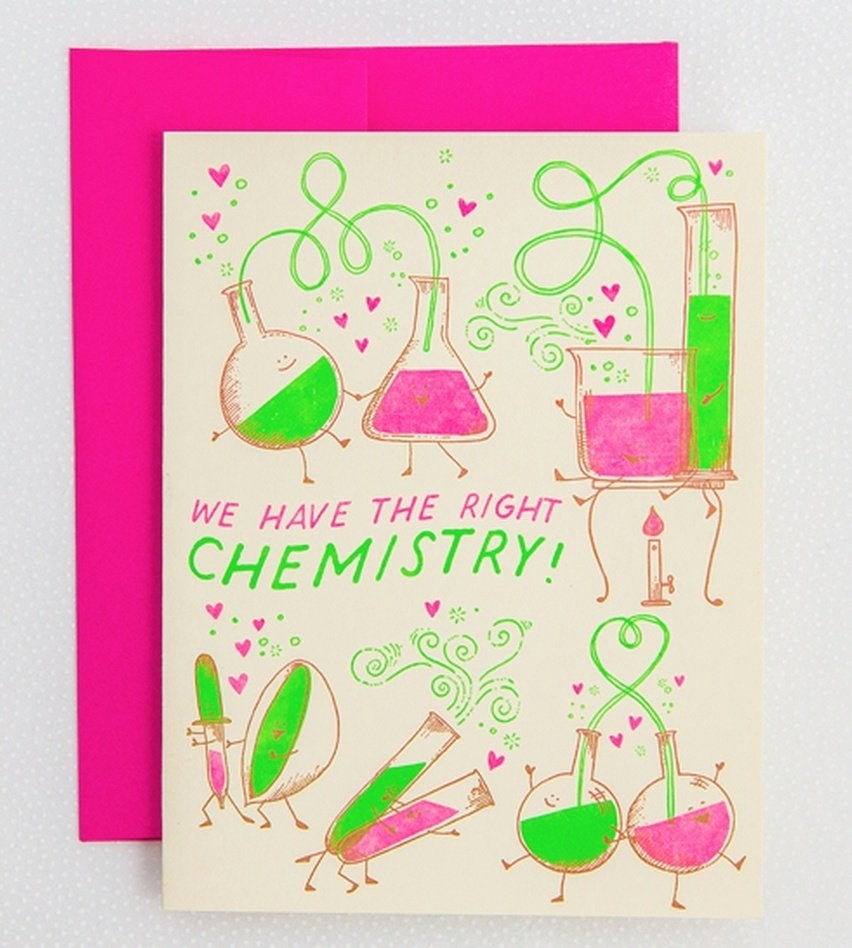 HL-968 Chemistry, $5, available at Hello Lucky
You must be a positive ion and I'm a negative ion. Because I feel an attraction between us.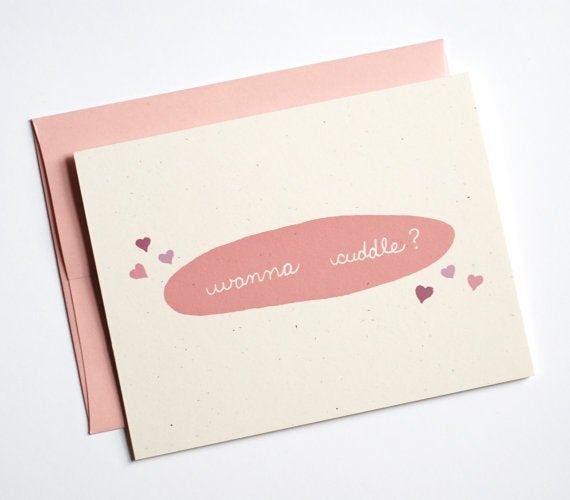 Wanna Cuddle?, $4.50, available at Etsy
Because cuddling is better than, well, everything else.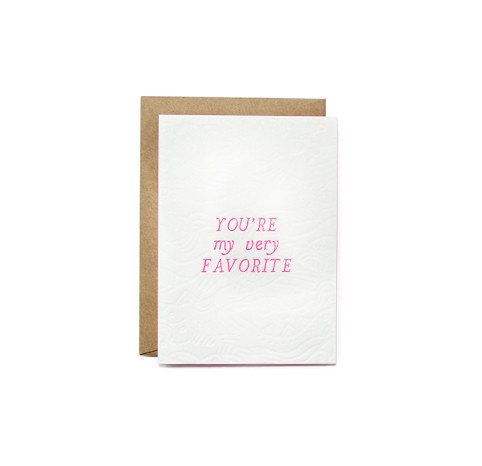 You're My Fav, $5.50, available at Moglea
Short and sweet, get straight to the point with this cute card.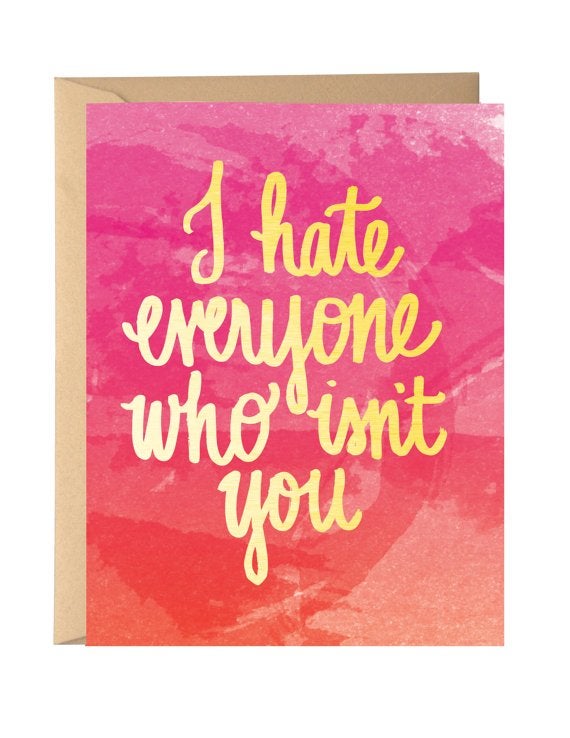 I Hate Everyone Who Isn't You, $5, available at Etsy
Seriously, tho. You don't need to hide it anymore.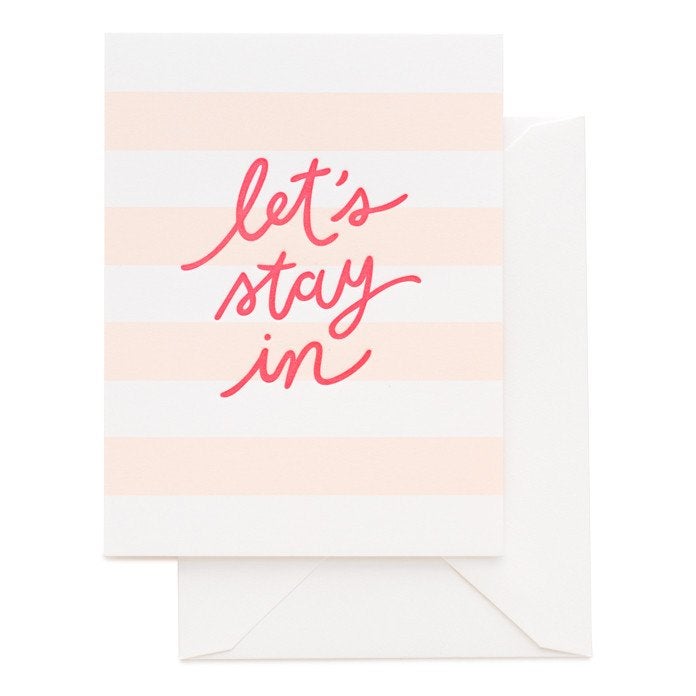 Let's Stay In, $6, available at Sugar Paper
Why go out to a nice dinner-and-a-movie when you could just stay in?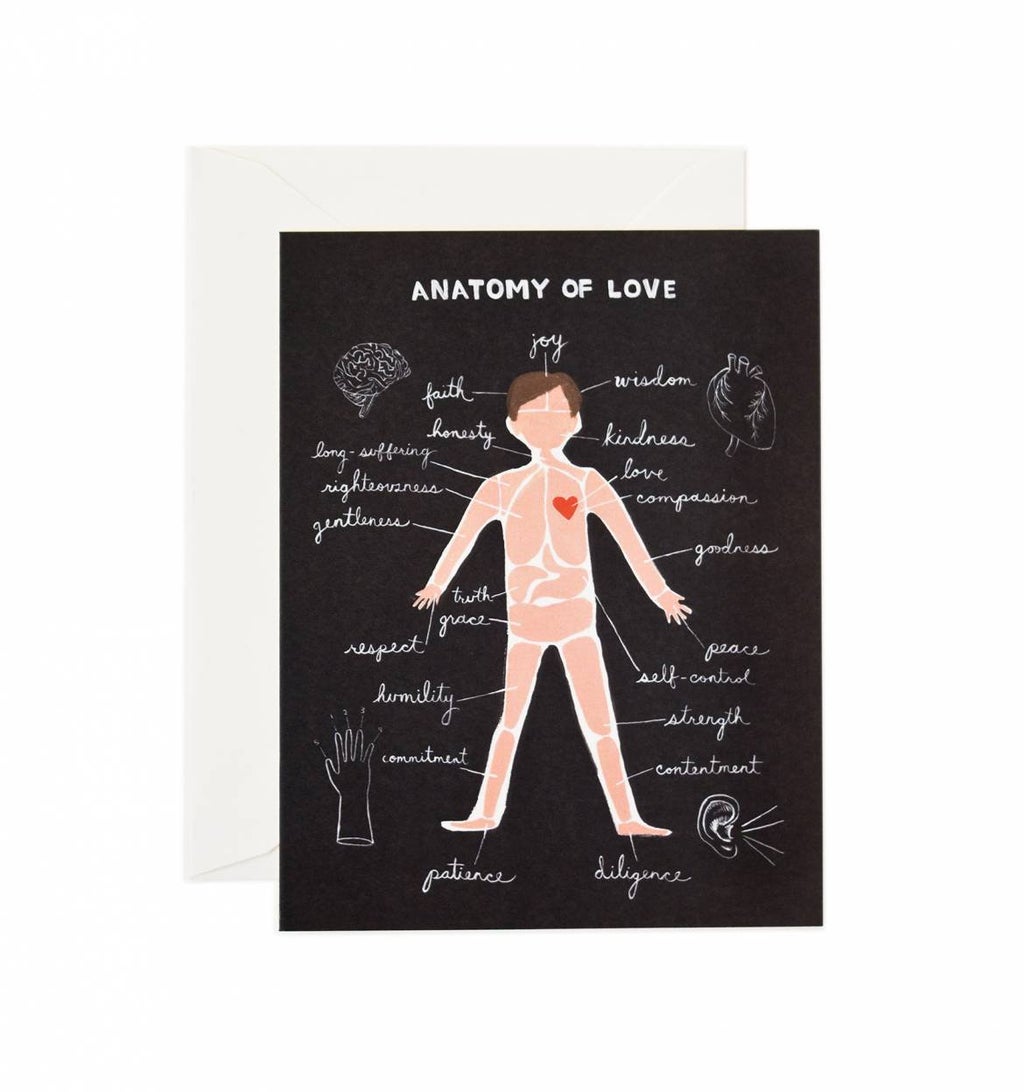 Anatomy of Love, $4.05, available at Rifle Paper Co.
All of you loves all of them. Also good for all your pre-med lovers.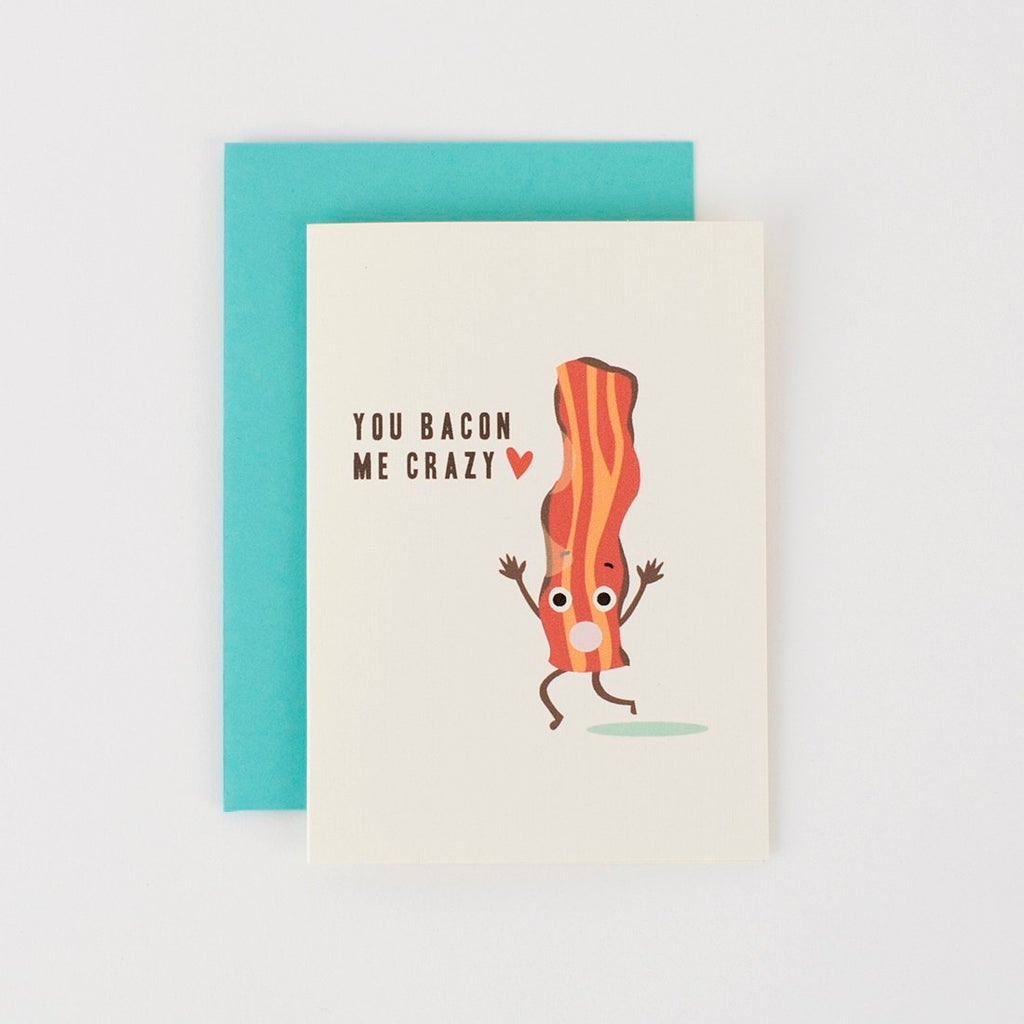 You Bacon Me Crazy, $5, available at Brit + Co
If you've found someone who's as good as bacon, you know you've found a keeper.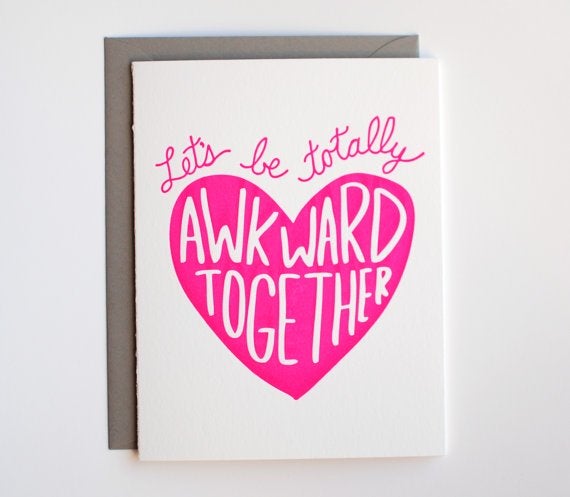 Let's Be Totally Awkward Together, $5, available at Etsy
Yep, that pretty much sums up your entire love life.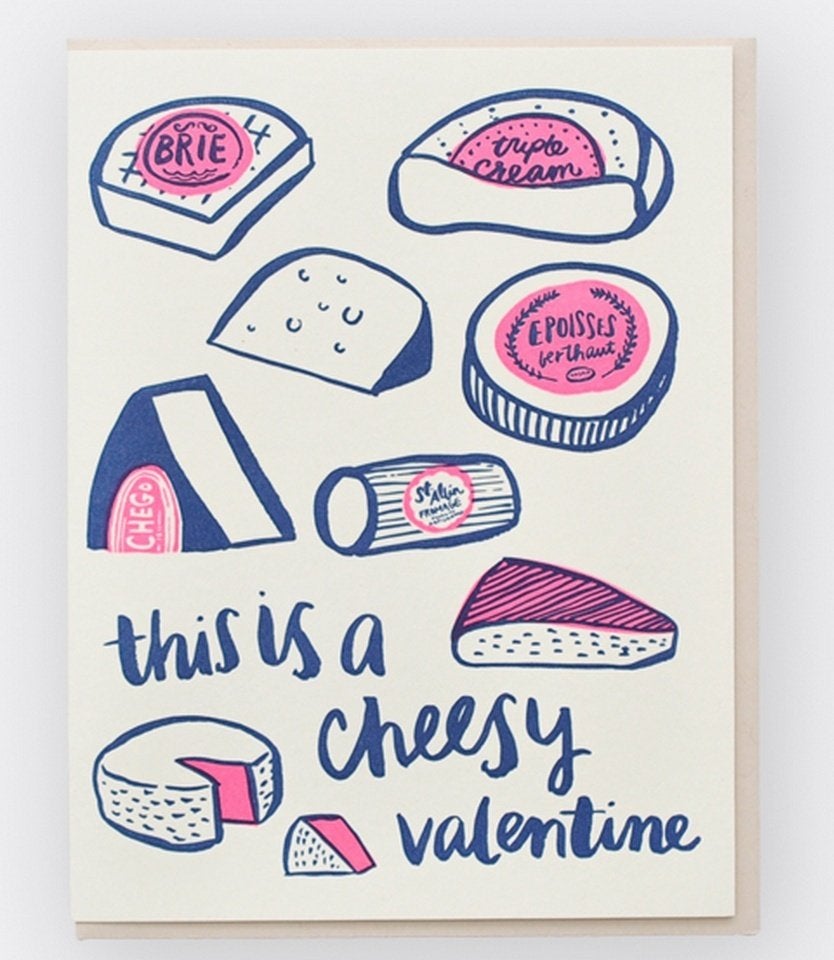 HL-1161 Cheesy, $5, available at Hello Lucky
You're allowed to be cheesy in the name of love!