When I am stressed or upset there are a number of guilty pleasures I turn to; these guilty pleasures are the comforts I have been relying on for years to help me get through difficult times.
With almost everyone now finished with finals and starting internships that may have been far more stressful than expected, I wanted to share some of my own guilty pleasures that have helped me get through tough days and could help you too. While my guilty pleasures are still guilty — they aren't too bad for you, so feel free to indulge when necessary!
Mini guilty pleasures
Many days, mid-day, I feel like I can't make it through the rest of the day without some sort of pick me up. For moments like this I turn to chocolate. Whether it be a bite size piece I keep at home, or a whole bar I have to buy on the go – the chocolate does the trick, so much so that I don't feel that bad about it.
If I've had an extremely long day and haven't had any me-time all day, I am thrilled to finally be home. To unwind I'll run a hot bath and read a trashy book or magazine while ignoring my phone and any work that needs to be done.
In moments of monotony — mind numbing monotony — I've been known to online shop to give me something to look forward to. Whether it be a book, new dress, or something like the Crazy Creek I bought today for outdoor concerts this summer, I find that this somewhat financially draining guilty pleasure can really turn my day around.
Major guilty pleasures
Major guilty pleasures are the ones I have to do far, far less than daily. A major guilty pleasure of mine is treating myself to a massage. Luckily with Groupon and LivingSocial there are regularly good spa deals, so I'll occasionally buy one with good reviews and save it for a particularly rough series of weeks, when I need to (expensively) unwind and unplug for an hour.
While online shopping is my mini guilty pleasure, physical shopping is one of my major ones. When I get into a shopping rhythm, sometimes I just can't be stopped. I try to save major shopping trips as something to help me through a particularly stressful few weeks. It's a nice treat and distraction to try on clothes and stock my closet with pretty new things.
One last bigger guilty pleasure of mine is going to the movies. What makes this such a guilty pleasure are 3 main components. One, the movie tends to be a silly comedy or predictable romantic comedy; two, I treat myself to a giant diet soda; and three, most importantly, I let myself go crazy with movie theatre popcorn (my favorite food).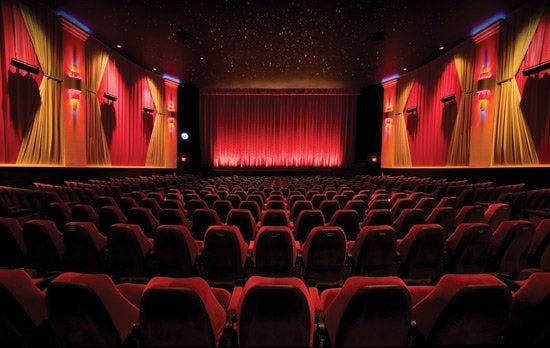 No matter which of these I turn to, I tend to feel rejuvenated after, as well as happier. I really think guilty pleasures are the best stress relievers. When I'm stressed or overwhelmed, I allow myself to do things I normally wouldn't — and isn't that what guilty pleasures are all about?
Four friends. Four hearts. 13 weeks of seduction. Based on the hit UK television series of the same name, "Mistresses" is a provocative and thrilling drama about the scandalous lives of a sexy and sassy group of four girlfriends, each on her own path to self-discovery. These four friends find support and guidance with each other as they brave their turbulent journeys and life's storms of excitement, secrecy and betrayal, all the while bound by the complex relationships they've created. "Mistresses" stars Alyssa Milano, Yunjin Kim, Rochelle Aytes and Jes Macallan. Don't miss the series premiere Monday, June 3rd at 10|9c on ABC after an all new "The Bachelorette.
Disclosure: Compensation was provided by ABC via Glam Media.  The opinions expressed herein are those of the author and are not indicative of the opinions or positions of ABC