So you're sweet on him, huh? Show it with some unbeatable, unforgettable gifts! Whether he's your boyfriend or your best friend, FWB or ultimate crush, he'll love each and every one of these V-Day presents (and, with any luck, will return the favor)! We've heard boys are hard to shop for (understatement of the century), so we've made it easy with these 37 winners.
As a bonus, sign up for a free 30-day trial to FreeShipping.com to score free shipping and 10 percent cash back on purchases we heart!
UNDER $25
Why You're So Awesome By Me Book, $10 at Uncommon Goods
What makes your guy so awesome? Tell him yourself! Let him know why he's special without all the sappiness – answer statements like, "It's awesome going to ________ with you," and "If you were an animal, you'd be ________." Fierce tiger or lovable penguin? You decide!
Happy Socks Optic Socks, $12 at Lord & Taylor
Put some extra spring in his step with these quirky-cool socks! We're feeling the red for Valentine's Day, of course, but it's the geometric print that has us hooked (he'll love it, too!).
mberry Miracle Fruit Tablets, 10-count, $13.90 on Amazon
Want a date night like no other? Treat him to miracle fruit, and try it together! Miracle berries temporarily change the way you taste food and drink; sour tastes sweet, so you can suck on a lemon and feel like you're eating powdered sugar, or taste hot sauce in a whole new way. Let the tasting begin!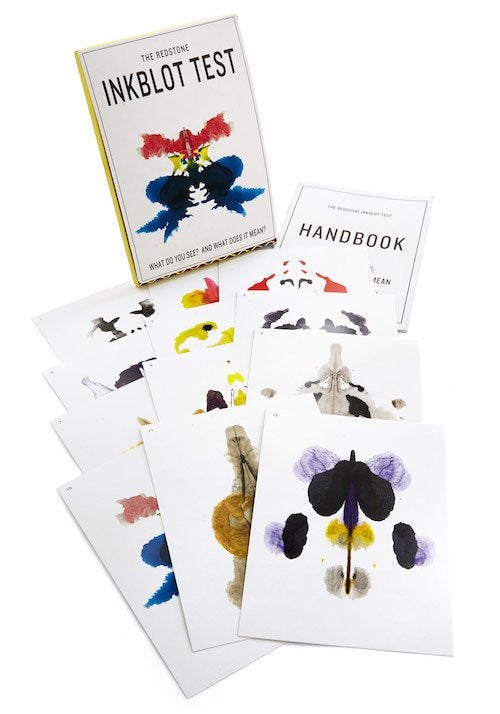 The Redstone Inkblot Test, $14.99 at ModCloth
How well do you know your guy? Better yet, how well does he know himself? These modern twists on the inkblot personality test are a way more fun way to get to know him than decoding his texts, TBH, and each inkblot comes with a personality profile, history and analysis tips!
Persistence of Ms Jackson T-Shirt, $15.95 at Rad
Outkast meets Salvador Dalí in this cheeky T-shirt – just what he needs to stand out from the crowd. Give him a good laugh on Valentine's Day (and a shirt he'll wear for years to come)!
Aromatherapy Massage Oil in Eucalyptus Spearmint, $16 at Bath & Body Works
Drop hints like no other with soothing massage oil. Sure, you're definitely going to give that special someone a massage as part of your gift, but the best part is that he will probably (definitely) return the favor, and your muscles needed some TLC. Win-win!
Magic Emotiball, $16 at Urban Outfitters
Help him get in touch with his emotions – this Magic 8 Ball-meets-emoji offers endless entertainment, plus a major decision-making shortcut. He can ask any yes or no question, shake it up, and see the emoji answer he was waiting for. The accompanying key translates (our favorite examples: "bleh probs not," "yes obvi," and "haha maybe later").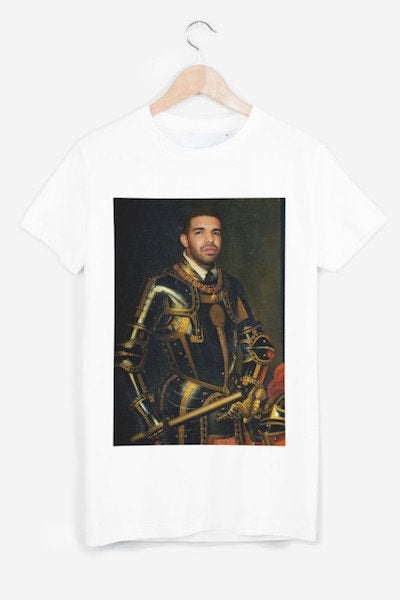 Drake ROYALS T-Shirt, $19.90 at Rad
Started from the bottom now we here, started from the bottom now we a chivalrous knight. We don't even know where to start with how much we love this T-shirt, and you can bet your boy will love turning heads in it, too.
Things Come Apart: A Teardown Manual for Modern Living, $21.30 on Amazon
Whether he's a tinker or a thinker, a guy who loves to build or a guy who just loves to see how things work, he'll be obsessed with this. See how things come apart – literally! From cell phones to chainsaws, bicycles to pianos, he'll marvel over what makes things tick.
The Original Bacon Kit: DIY Bacon Curing, $22.95 at The Grommet
What do boys love more than anything (possibly even more than you)? Bacon. What's the best present you could give him on Valentine's Day? Bacon. The answer to everything? Bacon.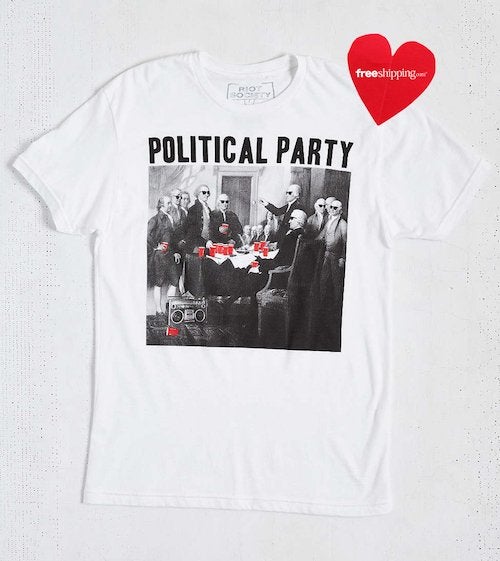 Riot Society Political Party Tee, $24 at Urban Outfitters
Political? Partier? How about both? Chances are the guy in your life has his serious and his fun side, so let him show them both off. Nothing says you care like showing you totally get him!
UNDER $50
Bacon iPad 2 Case, $27.99 at Perpetual Kid
In case we didn't make ourselves completely clear, you can't go wrong with a bacon gift for a boy (unless of course he's vegetarian or vegan, in which case, he might just appreciate the irony…?).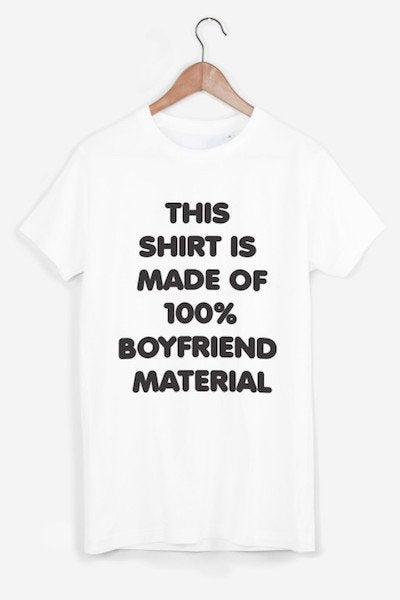 Boyfriend Material T-Shirt, $29.90 at Rad
Got the best boyfriend in the world – the kind who would put Ryan Gosling memes to shame? Let him show off his superior boyfriend-ing skills (you know he wants to!) with this picture-perfect T-shirt.
Breakfast Sandwich Maker, $29.99 at Hamilton Beach
Is there any better way to show your devotion than with a breakfast sandwich? Since there's bacon involved, we thought probably not (sensing a theme?), but then we discovered the treasure trove that is the Breakfast Sandwich Maker, and realized there's a whole other level of gift giving we had yet to reach. Achievement unlocked!
Fossil Ingram Magnetic Multicard Front-Pocket Wallet, $30 at Macy's
Give your guy a classic gift to show you care this Valentine's Day. This rich leather wallet from Fossil will take him to the next level, and we promise he'll obsess over the metal money clip (so legit!).
Geek-Art: An Anthology: Art, Design, Illustration & Pop Culture, $30.15 on Amazon
There's a geek in all of us, and your guy will love knowing you're a fan of his inner nerd when you gift him this ah-mazing anthology. The best part? It features fan favorites like Mario, Spider-Man, Frodo, Pikachu and other pop culture icons to entertain your valentine!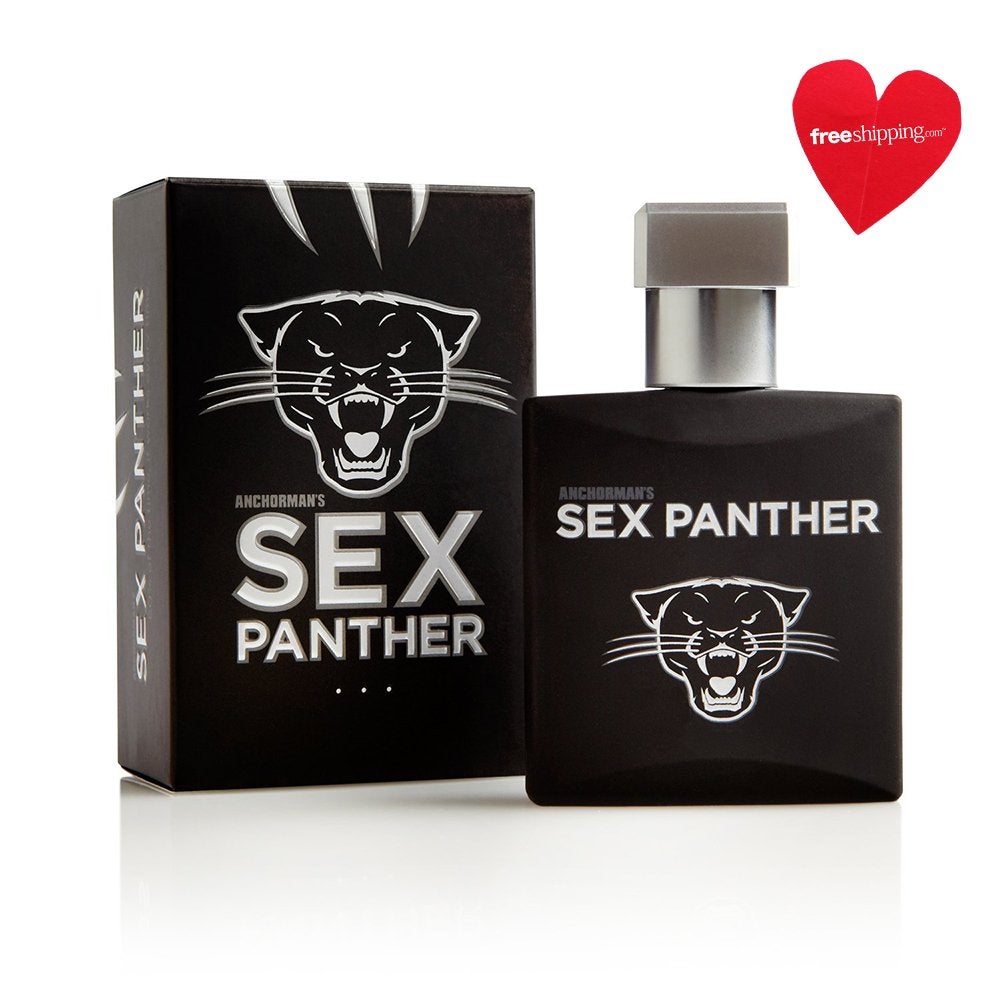 Sex Panther 1.7-oz Cologne Spray, $34 on Amazon
Any and every Anchorman fan will be in awe of this Brian Fantanta-approved cologne – except this one actually smells good (we swear)! "60 percent of the time, it works every time."
City Skyline Wooden Routing, $34 at Uncommon Goods
Make him feel right at home with this handsome wooden skyline panel, perfect for his dorm or apartment walls. You'll find skylines from Philly to San Francisco, NYC to London, Chicago to Seattle and more, so you've got a gift no matter which city he calls home.
S'well Teakwood 17-Oz Water Bottle, $35 at S'well
Get your guy in touch with the great outdoors! This teakwood-inspired water bottle is honestly the coolest water bottle we've seen in ages, and even better, S'well plants a tree for every bottle they sell. Two gifts, one purchase!
Givenchy Gentlemen Only Eau De Toilette Spray for Men, $38.24 on Amazon
Gentlemen only, did you say? Your guy will feel like he's made it to the big leagues when you bestow this gift upon him come V-Day (because being called a gentleman these days is basically like being knighted, right?). Bonus: He'll smell absolutely amazing!
Portable Table Tennis Set, $39.95 at Uncommon Goods
Ping pong on the go? Don't mind if I do! Give him the gift of game time anytime (and anywhere) with this portable, adjustable ping pong set – it'll fit any table or desk!
Retro Heated Travel Mug, $49.99 at The Sharper Image
Got a guy who loves coffee? Make his mornings extra special (and extra caffeinated) with this awesome heated travel mug, which tells you exactly how hot your drink is (and keeps it that way!). We're totally feeling the Valentine's Day red.
UNDER $100
Brooklyn Brew Shop Beer-Making Kit, $50 at Urban Outfitters
If the guy in your life is over 21 come Valentine's Day, you might be tempted to buy him his favorite beer for the big day (you know he'd love it). But why give a man a fish when you can teach him to fish, and why buy a man a beer when you can help him brew it himself?! Trust us – endless entertainment.
Wood Card Holder, $55 at Straw & Gold
Nothing shows you care like showing you're thinking of his future, and these handsome wood business card holders are just what he needs to get a head start on his career path and impress the bosses as he goes.
Bicycle Chain Ring Cufflinks, $60 at Uncommon Goods
Who says cufflinks can't be quirky? 100 percent unique, 100 percent him – he'll love wearing them whenever he suits up!
Nike Pro Combat Hyperwarm Shield Fitted Mock Neck 2.0, $64.97 at Nike
Keep your man extra warm on his morning runs or nightly workouts with this high-tech athletic shirt from Nike! Bonus: He'll look pretty hot in it, so it's really a win-win.
Men's French Terry Loose Knit Textured Hoodie, $69 at Lands' End
He'll look like a Kennedy boarding his yacht in this comfy hoodie! So, does this make you Jackie O?
Ralph Lauren Polo Red, $78 at Sephora
Who doesn't love a man who smells amazing? Polo Red is the cologne he'll want to wear every day – think spicy saffron, red grapefruit and deep red wood. We're swooning already!
Survey Caramel Coated Canvas Backpack (Caramel) by Herschel Supply Co., $95 at 80's Purple
Our favorite in useful Valentine's Day gifts, this stylish backpack is just what he needs to nail spring semester!
J.D. Salinger Boxed Set, $99.99 at Anthropologie
The ultimate gift for any J.D. Salinger fan (which, let's face it, is most guys): a gorgeous boxed set of The Catcher in the Rye, Nine Stories, Franny and Zooey and Raise High the Roof Beam, Carpenters and Seymour: An Introduction.
OVER $100
Collegiate Accessories Bifold Wallet, $119 at PBteen
Show off his school spirit! Game day and every day, he'll love showing his pride with this hand-stitched wallet. Choose from 63 schools to find your perfect pick!
Virtual Keyboard, $119.99 at Brookstone
Attention everyone: This is the techie toy he'll never want to stop playing with! Laser technology projects a keyboard onto any flat surface, and optics track his fingers so his smartphone, tablet or other devices register what he's typing as he types it. Is it suddenly 'the future' now?!
Daniel Wellington Canterbury 0102DW Men's Watch, $125.18 on Amazon
Nautical? Yes. Useful? Yes. Unforgettable gift? Yes!
Fitbit – Charge Wireless Activity Tracker + Sleep Wristband (Large), $129.99 at Best Buy
You've heard about Fitbit, the wireless fitness and sleep tracker – now's the time to get your guy in on the action!
Carpenter Watch, $150 at MoMA Store
Get him in touch with his artsy side (and help him be on time for all your dates…) with this super cool wooden watch from the MoMA Store.
Ballpark Blueprints, $185 at Uncommon Goods
Whether he's a Red Sox fan or a Dodger devotee, he'll fall in love with this thoughtful blueprint present! With 19 stadiums to choose from, you'll find the perfect gift for your superfan.
Beats by Dr. Dre Solo2 On-Ear Headphones (Royal Collection), $199.95 at the Apple Store
He doesn't have to be a diehard musician to appreciate these amazing updated headphones from Dr. Dre – though he definitely would, if he's the musical type! There's no better way to listen to music, and every time he plays his favorite songs, he'll be thinking of you, too.