If you haven't heard of Alex Woo Jewelry, it's time you head over to the Alex Woo website. Alex Woo, a spirited and passionate New Yorker, has become one of the most coveted jewelry designers with her classy, sophisticated and unbelievably adorable necklaces. Each necklace features a "Little Icon" – a number, letter, animal, zodiac sign, etc. – handcrafted from high-quality and eco-friendly metals and diamonds. Her signature style has won over our hearts, as well as Carrie Bradshaw's on The Carrie Diaries!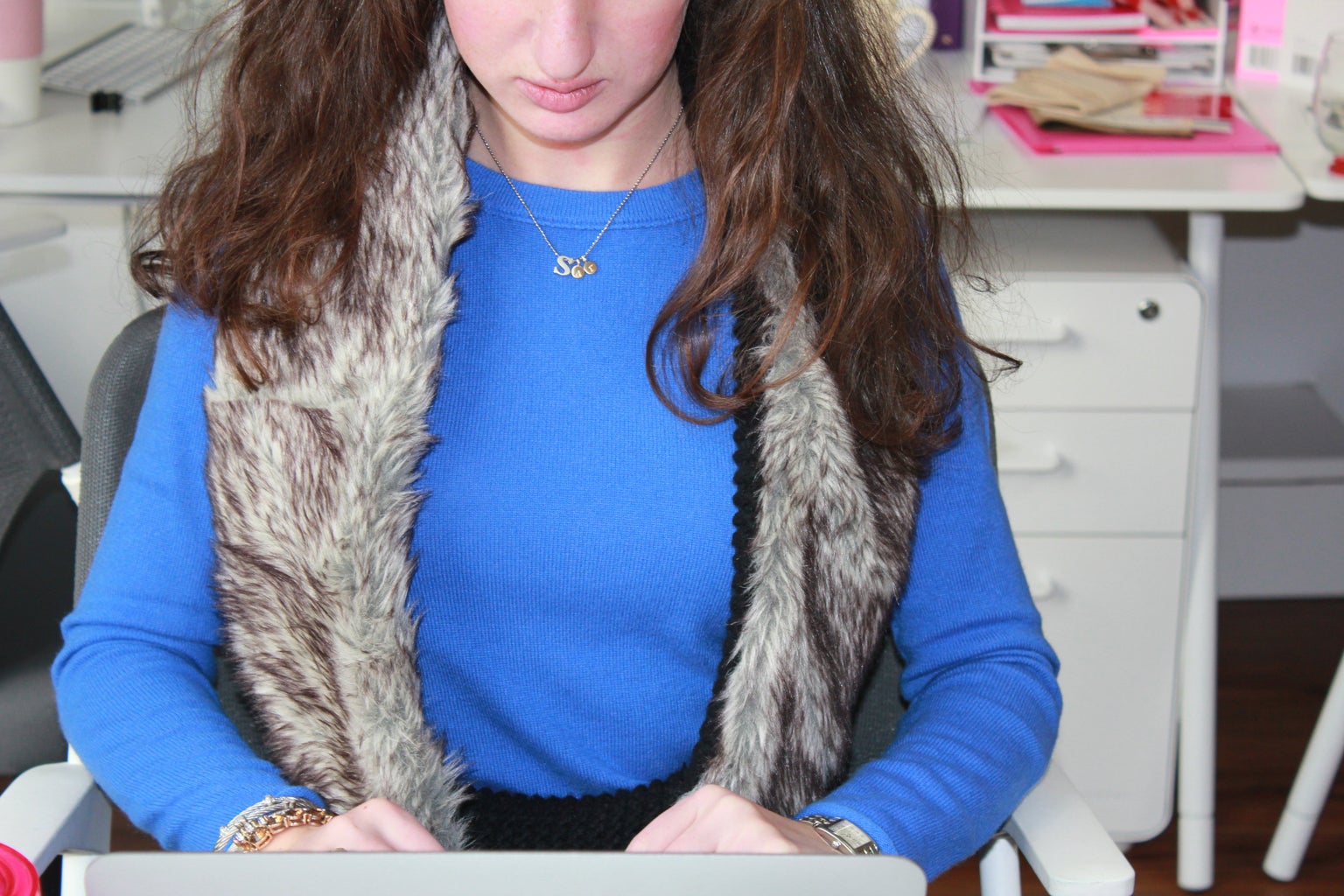 We're big fans of Alex Woo and all of her adorable collections, so we want to share a few of our faves! Here are 11 of our favorite necklaces from Alex Woo.
1. Little Luck Elephant in Sterling Silver
You can't deny that this silver elephant is adorable, but it's also lucky! Elephants are said to carry everlasting luck in their trunks, so one facing upwards means good luck forever.
2. Fishes (Pisces) in 14kt White Gold with Diamonds
This is just one of the many gorgeous pieces from the Little Signs Collection. Find your zodiac sign in yellow gold, white gold or sterling silver – and some with diamonds!
3. Peace Dove in 14kt Yellow Gold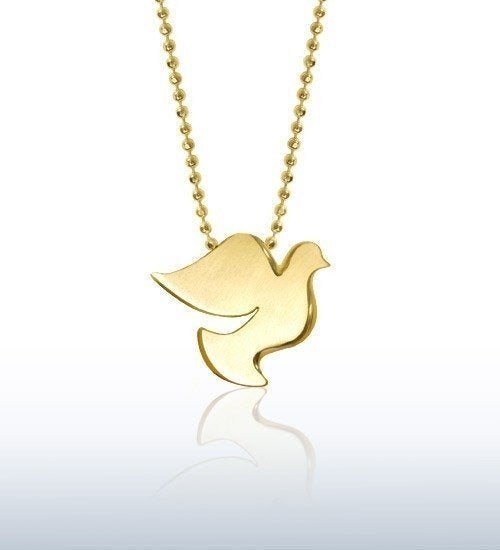 This piece doubles as part of both the Little Faith and Little Activist Collections – both including some very gorgeous, very classy and very meaningful pieces!
4. Single Note 1 in Sterling Silver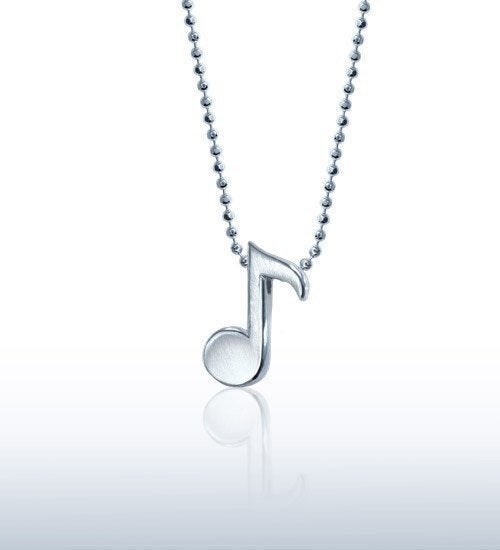 Perfect for the musician in all of us! The Little Rock Star Collection features numerous rock-'n'-roll-themed pendants, including musical notes, skulls, lightning bolts and more.
5. Dolphin in 14kt White Gold with Diamonds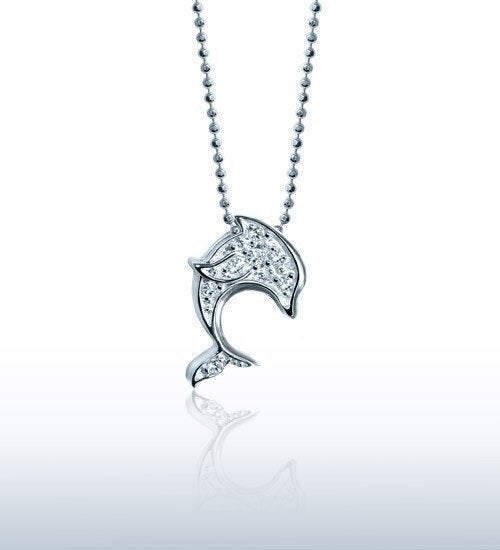 This dolphin pendant is so adorable—we're flipping for it!
6. Cowboy Boot in 14kt Yellow Gold with Diamonds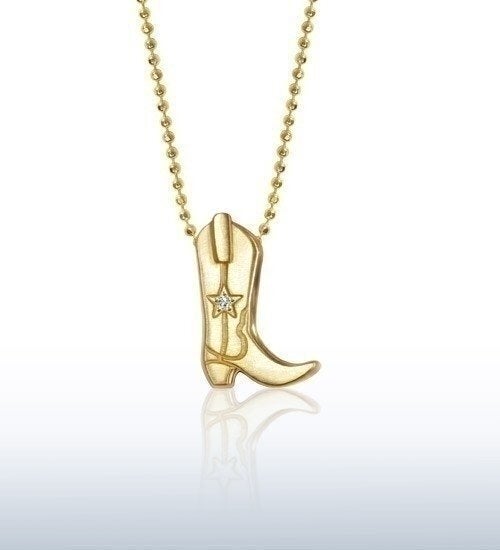 This little cowboy boot pendant embodies the wild side of all of us!
7. Seahorse in 14kt White Gold with Diamonds
If you're a collegiette who loves being by the ocean, this might be your pick! There are also some adorable seashell and anchor pendant necklaces for all you beach-lovers out there.
8. Special Edition: Bee in 14kt Yellow Gold with Diamonds from the Little Seasons Collection
We love the contrast between the yellow gold and the sparkly white diamonds on this necklace!
9. Snowflake in 14kt White Gold with Diamonds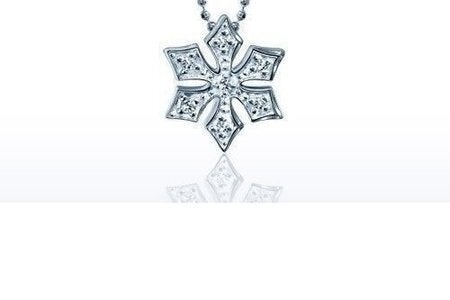 'Tis the season! Wouldn't you love to receive this pretty piece in your stocking? We sure would!
10. Custom Mini Addition Greek Triple in Diamond and 14kt Gold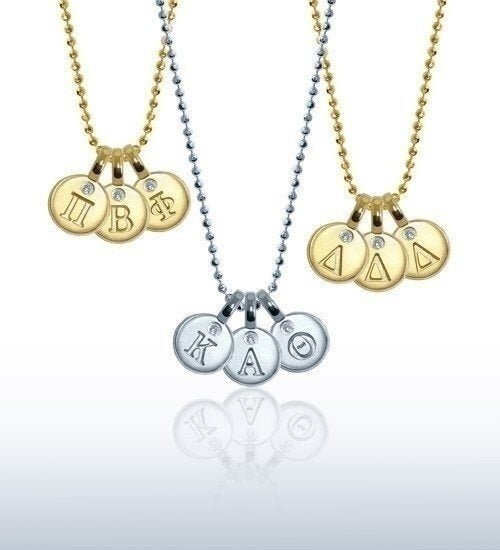 This classy way to show off your sorority pride is the perfect gift for your big or little (or just yourself!).
11. Little Collegiate Cornell in Sterling Silver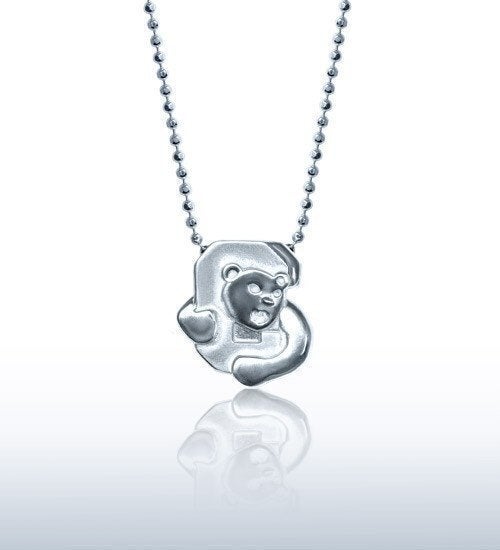 Alex Woo just released a new collegiate collection inspired by the finest colleges and universities! Alex Woo is now selling adorable necklaces with classic collegiate pendants—and more schools are to come! Talk about showing your school pride in style!
See what we mean? Adorable! These are just a few of our faves – so head over to alexwoo.com to see more of Alex Woo's sweet and sophisticated designs!
If you love Alex Woo's collegiate collection, you're in luck; we're giving away one of their Little Collegiate necklaces in silver! Enter below by December 18 at 11:59 p.m. EST to win! The winner will be announced in the December 19 STUDY BREAK email.