Alert a BFF — Target's Summer Dresses Are on Sale & I'm Buying All of Them
Summer is finally near and I'm excited for two reasons: a) beach weather and b) summer sales. It's no secret that brands have massive sales at the change of seasons. From Net-A-Porter to Victoria's Secret, it seems that everyone is embracing the start of summer with some major discounts. Joining in on the fun this summer is our beloved Target.
Oh, Target. What's not to love? I don't know about you, but I can't leave Target empty-handed. That's why I was SO thrilled to hear about their summer dress sale: Target is cutting down prices on over 250 of their dresses, starting at just $15 (yes, you heard that right). From breezy maxi dresses to form-fitting minis, I'm adding all of these summer-approved pieces to my closet ASAP. Grab your besties and get shopping!
Sailor stripes

Striped T-Shirt Dress, Target, $18; shop now
This versatile t-shirt dress is perfect to throw on with sneakers when you're running errands or paired with wedges for an al fresco lunch with your girlfriends.
Flower power

Shoulder-Tie Maxi Dress, Target, $25; shop now
The shoulder-ties on this pretty maxi are super on-trend, while the floral print gives it a 70's retro twist.
It was all yellow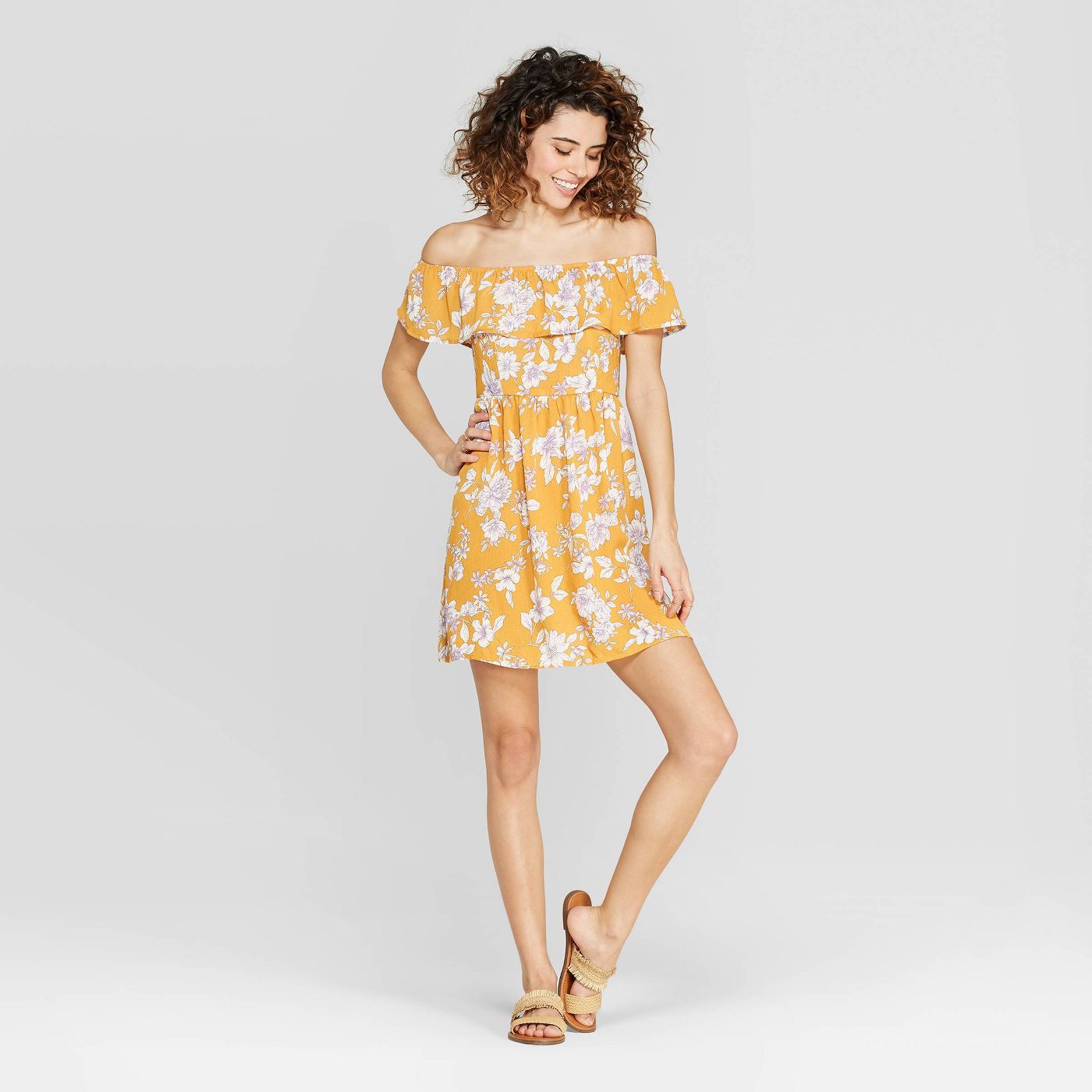 Off The Shoulder Dress, Target, $20; shop now
The off the shoulder silhouette of this yellow mini is fun and flirty. Wear it on your next summer date.
Palm print perfection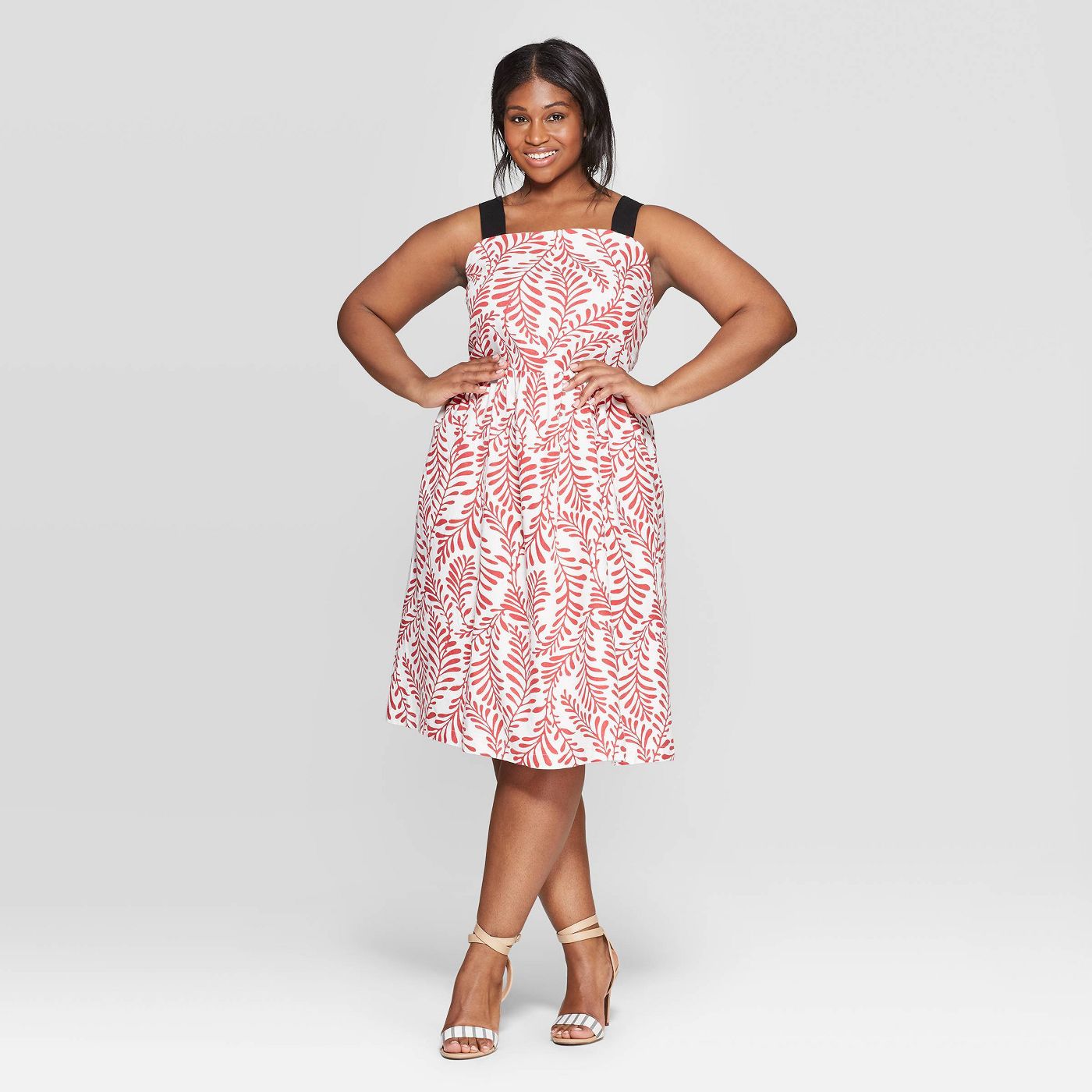 Leaf Print Midi Dress, Target, $32; shop now
This pretty feminine midi is about to be your new summer go-to.
Tropical trends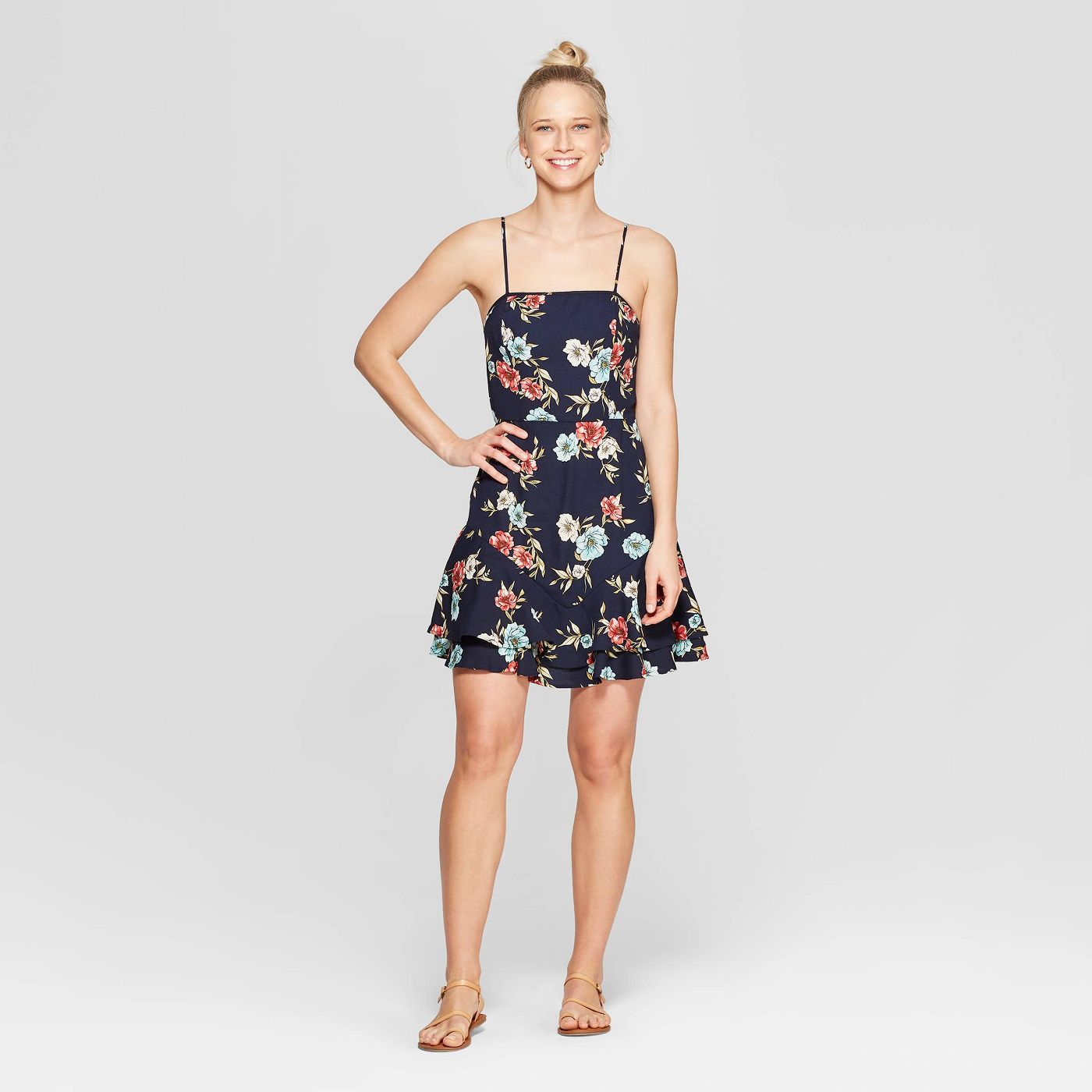 Floral Print Strappy Dress, Target, $20; shop now
This is the dress you'll want to bring on all of your summer vacays.
Fourth festivities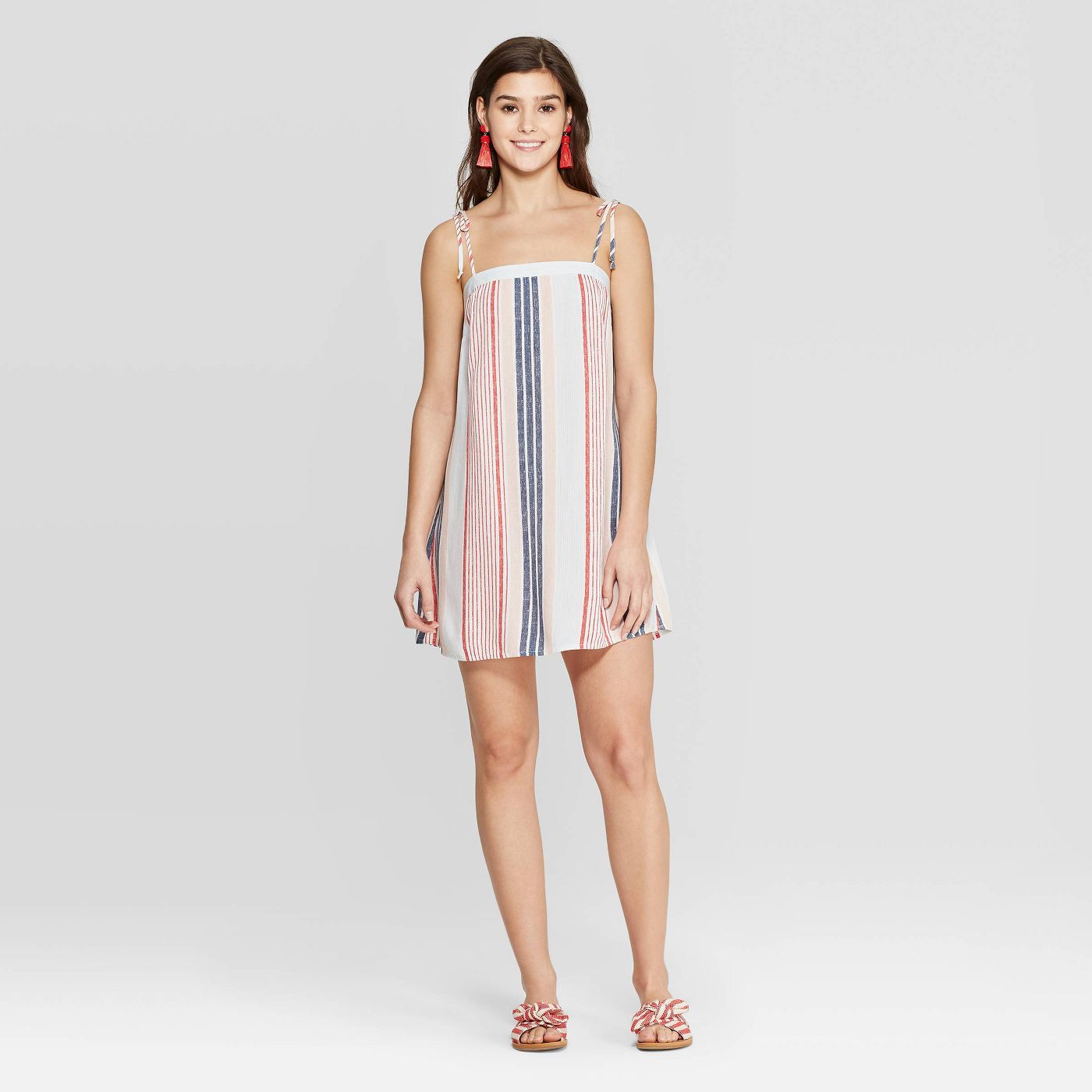 Striped Shift Tie Strap Dress, Target, $20; shop now
Wear this cute striped dress on the Fourth of July. Star accessories optional.
Floral dream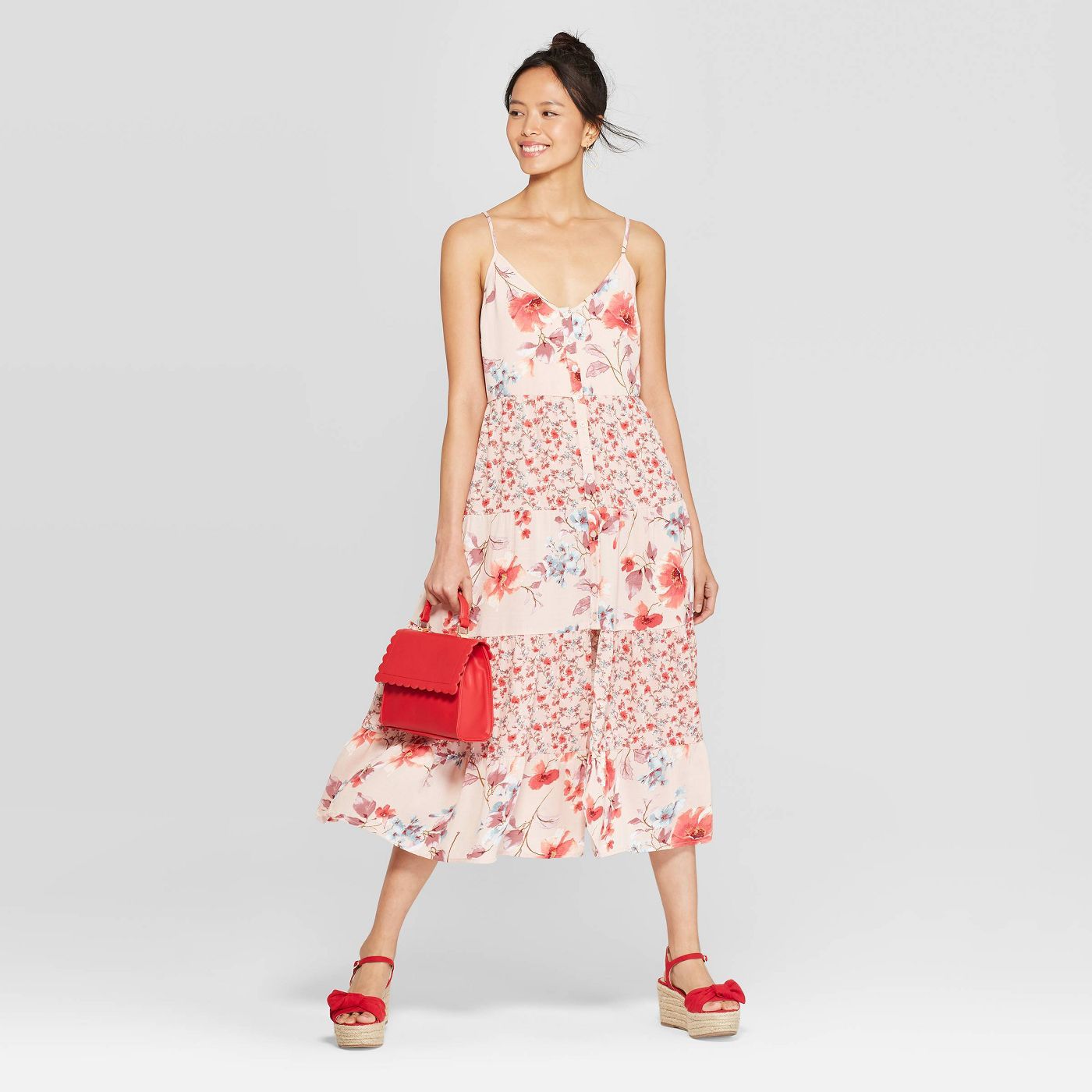 Button Front Tiered Maxi Dress, Target, $25; shop now
This dreamy floral maxi will take you anywhere from brunch to the beach and beyond.
Jungle vibes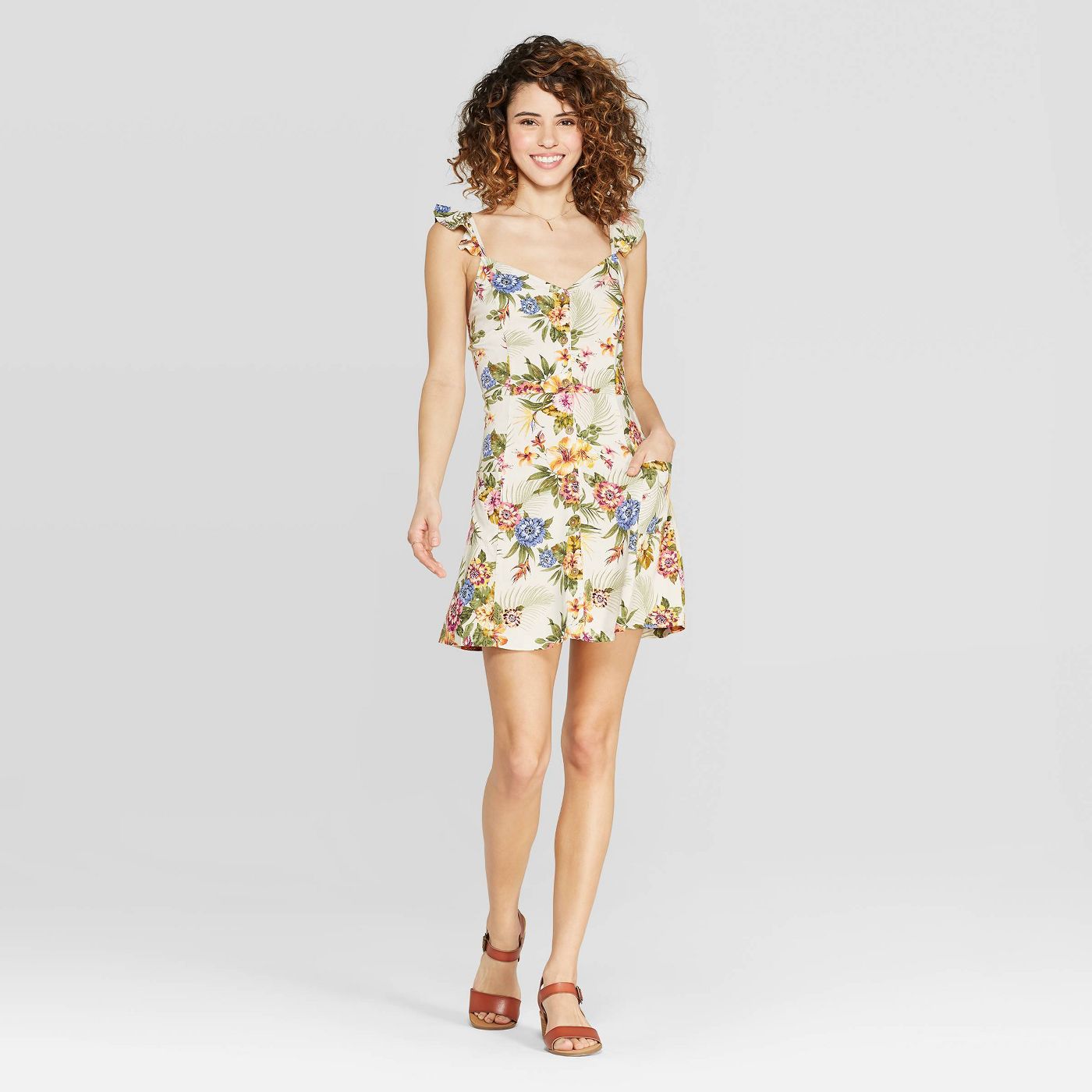 Floral Print Button-Down Dress, Target, $20; shop now
It has pockets. Enough said.
Summer stripes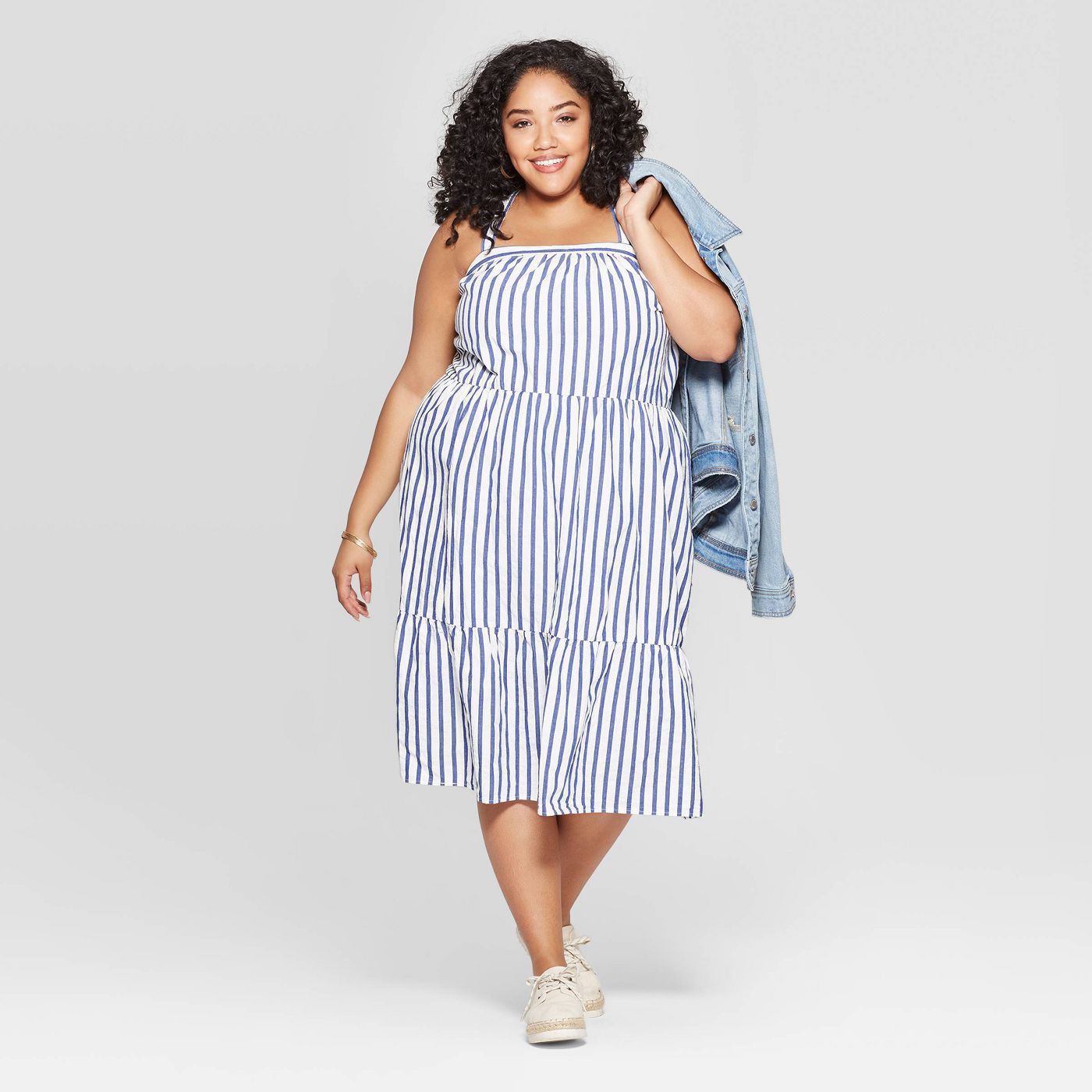 Striped U-Neck Dress, Target, $27; shop now
Go crazy pairing brightly colored accessories with this midi - the stripes basically act as a neutral. It's the perfect backdrop for those hot pink tassel earrings you've been dying to wear.
Something navy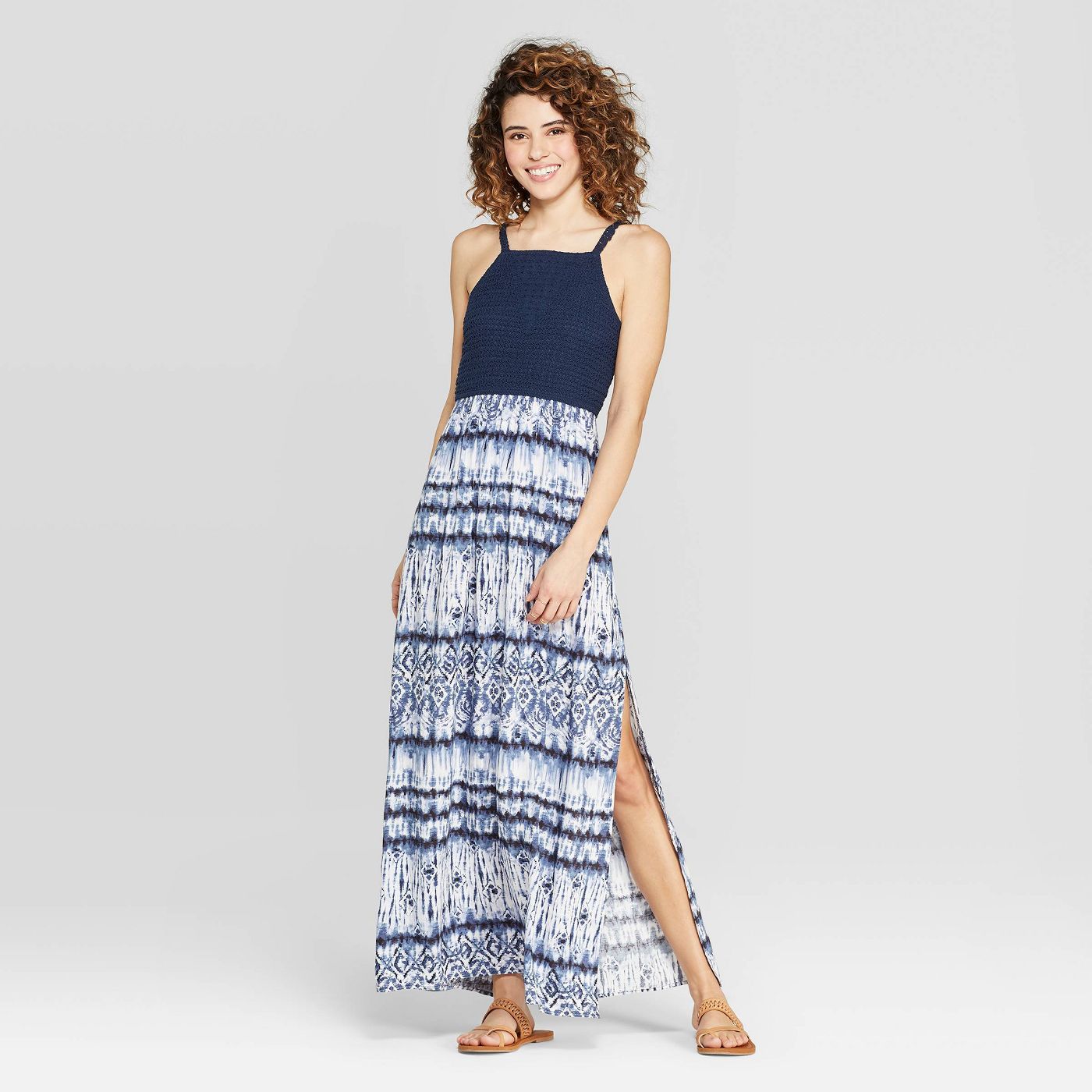 Crochet Top Tie Dye Maxi Dress, Target, $25; shop now
The crochet bodice and tie-dyed skirt of this maxi practically scream "summer".
Tangerine dream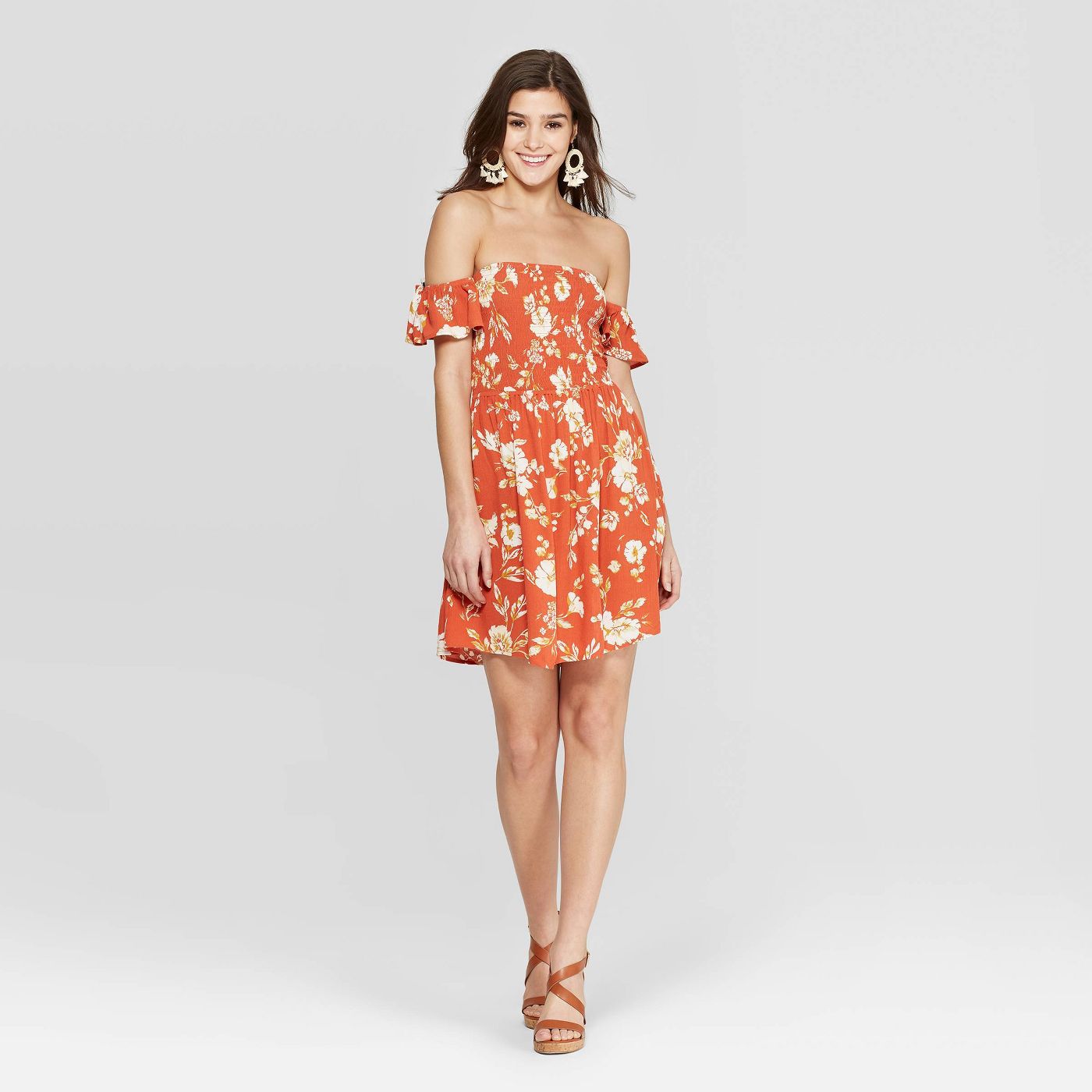 Floral Print Smocked Top Dress, Target; $20
Orange is the color of summer 2019. Test drive the trend in this flirty mini.
Your new LBD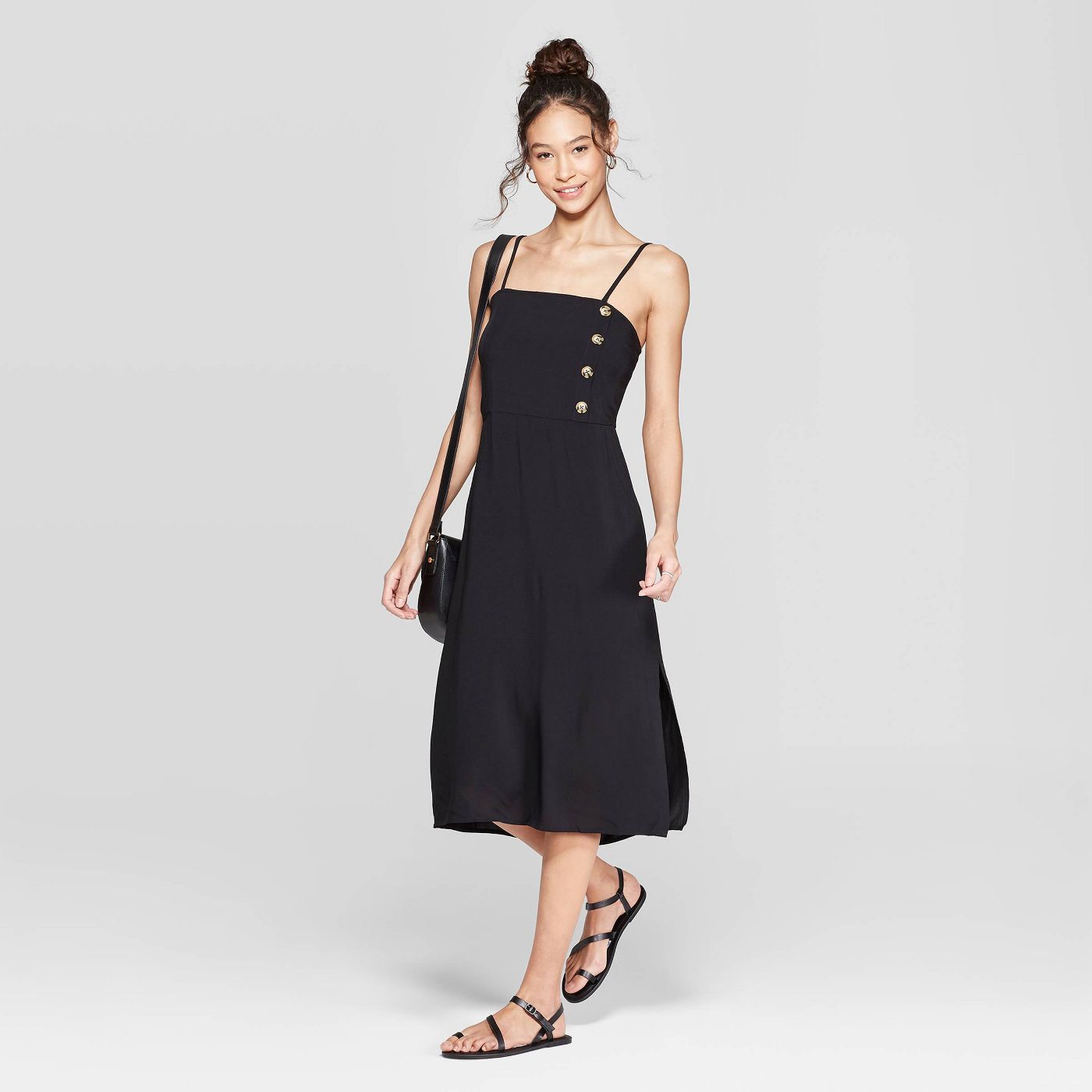 Button Top Midi Dress, Target, $20; shop now
Your old LBD is about to get a trendy upgrade with this midi.
Summer weather is dress season. Get a jumpstart on your summer wardrobe with one (or a few) of these dresses from Target's summer sale for less than the price of brunch. Target, we love you. Don't ever change <3.
The Her Campus National Editors write about products we love and think you'll love too. Her Campus has affiliate partnerships, so we get a share of the revenue from your purchase.