Ahh, thrifting, the millennial activity that has shaped street style. I have never been much of a thrifter myself because it always seemed like too much work. I mean let's be real, it's much easier to go on Revolve and type in exactly what you're looking for. But, my new ~hype beast~ aesthetic lends much more toward vintage-inspired clothes, so I knew I had to give it a go. 
I knew exactly what I wanted to get out of my thrift experience — black, acid-washed denim cut-off shorts. I have been on the hunt for my perfect street style shorts for several months now, and my go-to brands like Agolde and Levi's haven't been cutting it (no pun intended). I figured thrifting would be the prime opportunity to find the shorts of my dreams. 
Finding the perfect location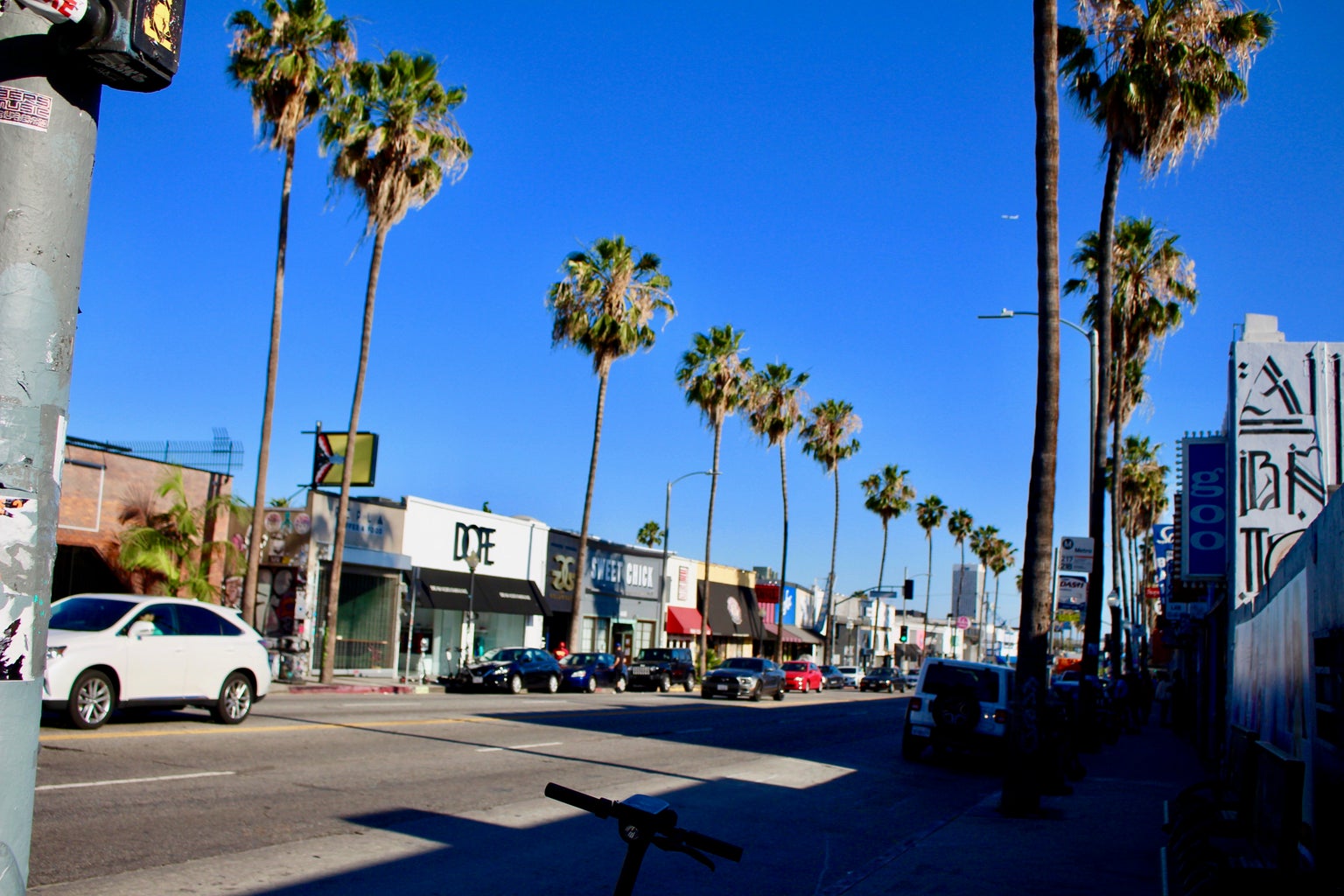 There are so many trending areas in Los Angeles to go thrifting but I decided to take my trip directly to the thrift hub, Fairfax. Fairfax Avenue is literally the melting pot for all things streetwear. It has an amazing cross-culture of styles with stores ranging from luxury vintage boutiques to hole-in-the-wall thrift shops. It is also a short drive away from Melrose Ave, which has even more popular thrift options. When it comes to picking a location, make sure there are plenty of options so you can bounce from one place to the next. Sometimes you just may not be feeling the vibe of a place, so make sure you have easy access to another shop so your thrift day doesn't become a flop.
Selecting the shops
I decided that I wanted to try out three different thrift shops with three vastly different price points. To find the least expensive stores, heir on the side of more local thrift shops or donation centers, these places will be priced much lower. For a mid-priced thrift store, turn to a reliable chain store like American Vintage, Wasteland, Crossroads or Buffalo Exchange. More expensive thrift shops markup the prices because the clothing selection is more curated. Decades, Golden Age and Reformation Vintage are definitely on the pricier side because they have specific aesthetics and select merchandise. 
Pro tip: If it's too overwhelming to keep track of all of the thrift tiers, just remember that any shop with the word "vintage" in the store name, will most likely be more expensive. Also, remember that vintage is basically synonymous with thrift, so don't fall into the trap of only going to thrift stores or vice versa!
Locale #1: Council Thrift Shop on Fairfax Ave 
Walking into Council Thrift Shop was an experience and a half. Thrifting has become so glamorized, or at least in my mind, but Council was far from that. Racks of every article of clothing imaginable surrounded me. I zigzagged around the store until I finally found one small rack with women's shorts. No black denim at all (shocker). I filed through the rack anyway and was happy to find a pair of white Bermuda shorts that seemed like they would fit the street style vibe. I ended up only paying $5 for the shorts after tax! A steal if I do say so myself.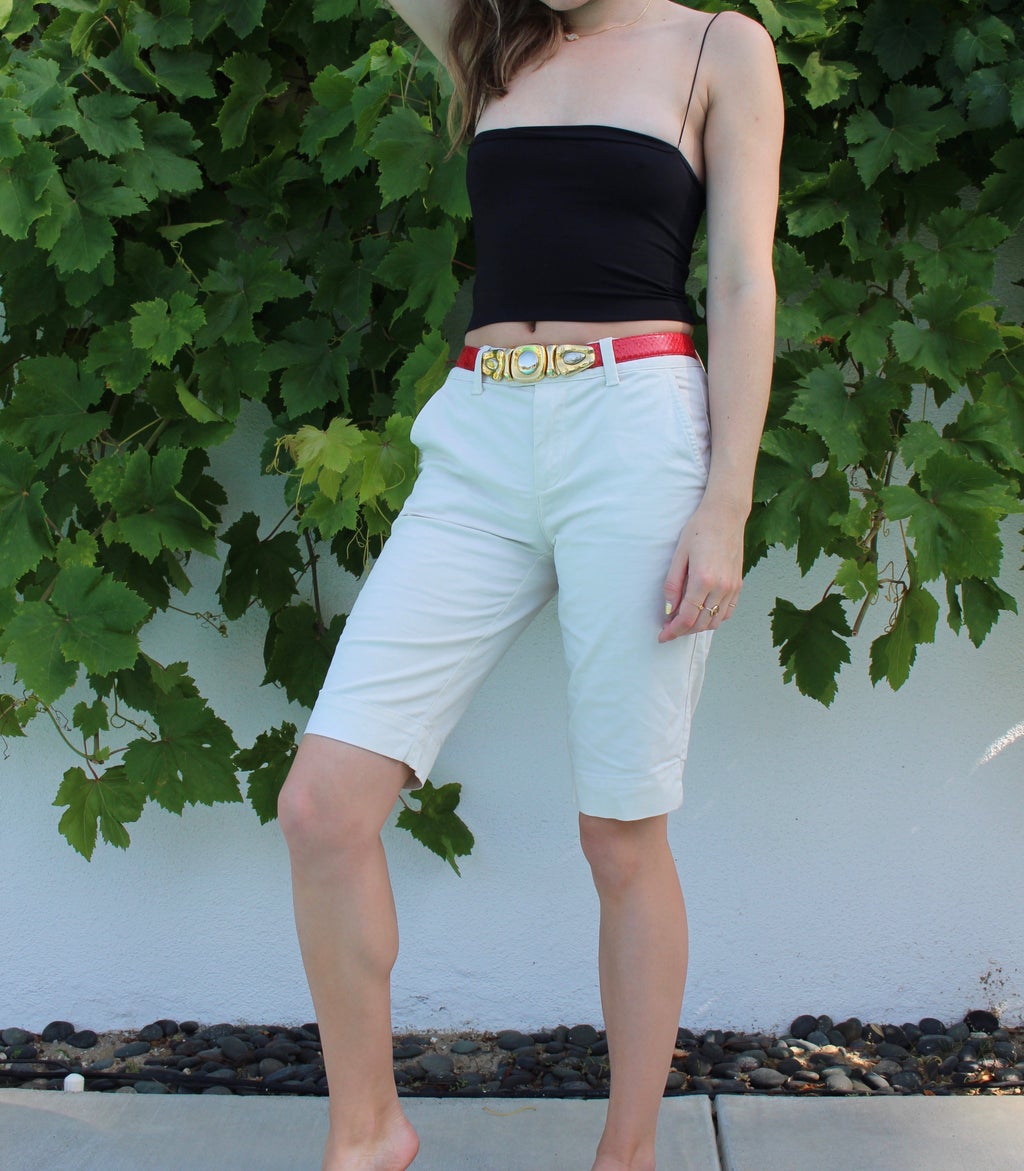 Locale #2: American Vintage
American Vintage is a chain thrift shop so I had a sense of what to expect going in. This store was definitely curated to a younger crowd of trendy thrifters compared to Council Thrift Shop, which was a hodgepodge of inexpensive donations. American Vintage was definitely better suited to my needs, especially the shorts selection! They had six racks stuffed with all different denim and two racks were dedicated to just black denim shorts. The main problem I encountered was sizing. I had no idea what would fit and what wouldn't, especially because I wanted a baggier look, but didn't want to be swallowed by my shorts. I ended up trying on way oversized black shorts, gave up on them, and ended up getting a pair of chocolate-colored Levi's for $20 instead. I also thrifted a dope vintage Gucci-looking bag.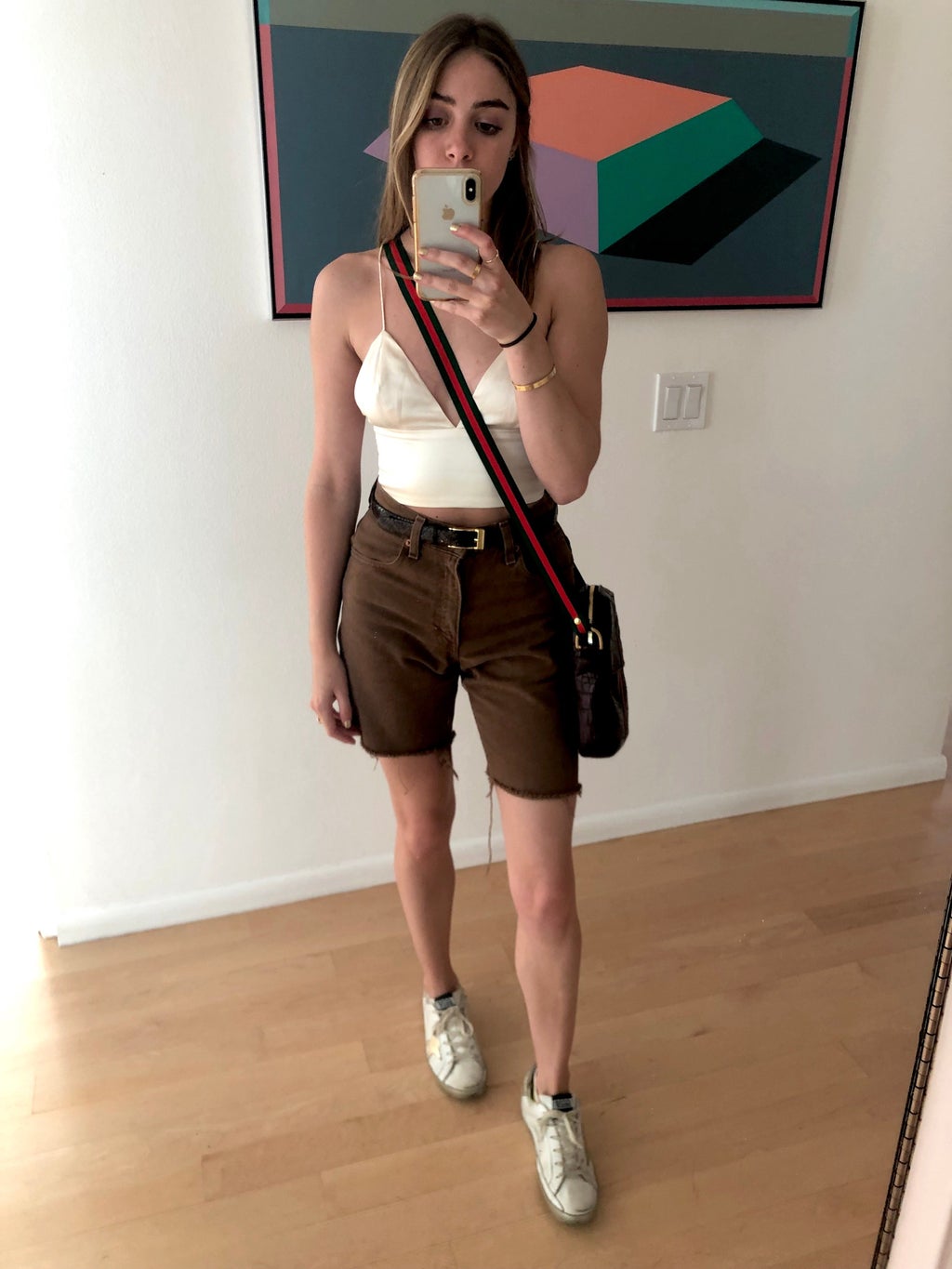 Locale #3: Reformation Vintage
Reformation Vintage is the pinnacle of luxury thrift shopping. As soon as I walked in I literally said, "This place is a gold mine." Stepping into the store is like time traveling to different decades without having to leave the comfort of what modern day shoppers know. The store is aesthetically decorated with neon signs, light oak wood and of course a denim wall. The store is set up by color so it was easy to navigate to specific areas. Despite my initial reaction of Reformation Vintage being a "gold mine," I couldn't find any black shorts! Oh well. They had plenty of other beautiful clothing that I preoccupied myself with. I found a pair of denim Levi's cut-offs that also fit the look I wanted and I left the store spending way more money than I wanted to ($90 for a pair of shorts!!!).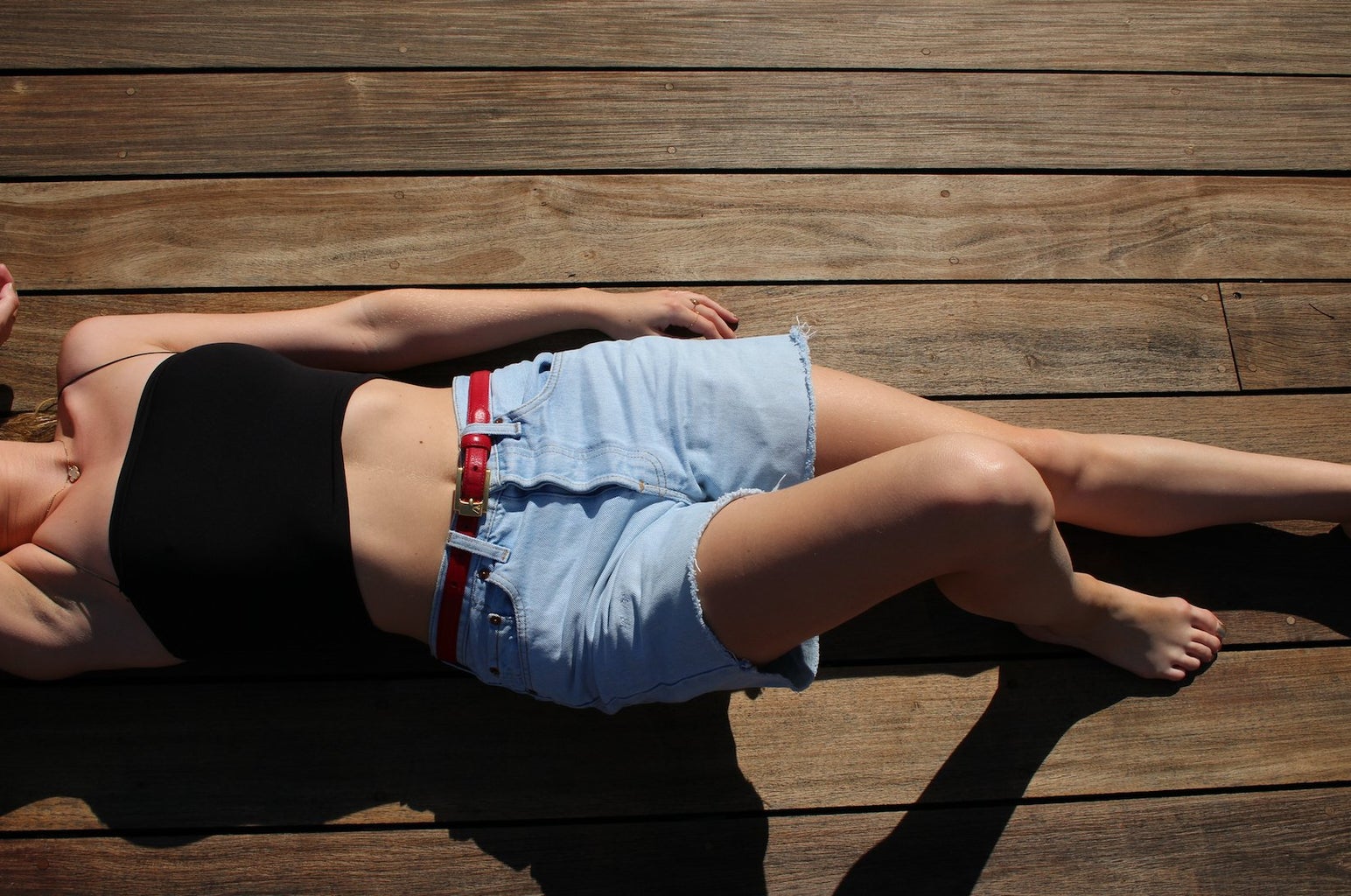 So, which one was worth it? 
I actually felt like Goldilocks during my thrifting experiencing. Council Thrift Shop was a little too off the beaten path for me and Reformation Vintage was pricier than I anticipated. So, I settled in the middle with American Vintage as the most worth it thrift shop. They had a great selection of clothes, especially for streetwear enthusiasts and hipsters. The prices were also very reasonable. There was something for everyone at American Vintage, and with a little more digging, I'm sure I would've found the shorts I was looking for. 
Tag @hercampusstyle to show us some of your favorite places to thrift and your thrift fits!