Everyone's all-time favorite Starbucks drink has made a wonderful return, and it's also gearing up to celebrate a grand milestone! The Pumpkin Spice Latte is getting all the birthday treatment this year for its 20-year anniversary, complete with interactive activities and a collaboration with fashion brand KidSuper. The Pumpkin Spice Latte is far from just a cup of coffee, it's something that so many look forward to during these cold months. It's a hot commodity, pun intended. 
In celebration, Starbucks has teamed up with KidSuper to create a limited-edition varsity jacket to commemorate the PSL's 20th birthday on Oct.10. The brand was recently worn by Chiefs tight end Travis Kelce, who was spotted in a denim KidSuper outfit while leaving his Sept. 24 game with Taylor Swift. The varsity jacket will feature bright and bold colors along with leaves, a Starbucks logo, and the letters PSL emblazoned over the heart. Jackets will be available for preorder on Oct. 10 at 8 a.m. PT/11 a.m. ET at kidsuper.com/TeamPSL, and will cost $295. Sizes will range from S-XXL.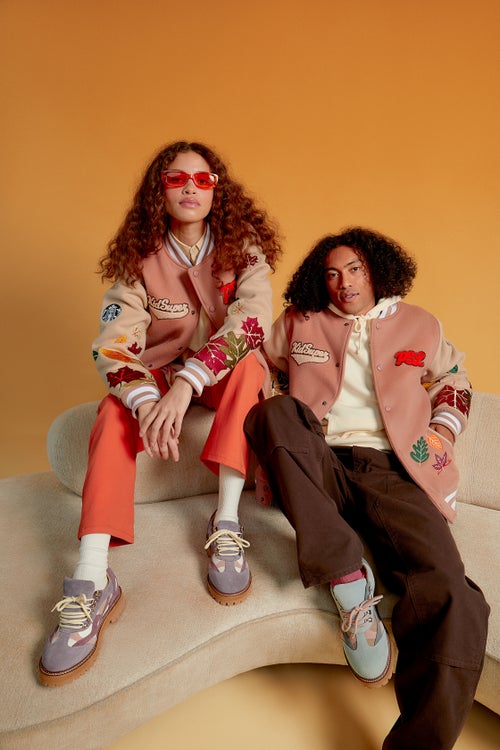 Now a birthday wouldn't be complete without actually going to Starbucks to celebrate, now would it?! On Oct. 10, supporters can partake in even more birthday festivities at their local Starbucks. On that day, customers have the opportunity to receive HBD PSL temporary tattoos as a gift with the purchase of any Pumpkin Spice Latte (hot, iced, or blended). In addition to temporary tattoos, customers can also enjoy a curated playlist of 2003 throwbacks that will be playing at Starbucks stores. It'll also be available on Starbucks' Spotify profile. 
But that's not all: From Oct. 10-31, members of the Starbucks Odyssey community will be invited to participate in a virtual world celebration to unlock a PSL 20th Anniversary Stamp. Starbucks Odyssey is a members-only community that gives members the opportunity to unlock benefits. It's invite-only, however, they have an option for customers who'd like to join the waitlist. 
And finally, Starbucks gift cards are like the Golden Ticket for coffee drinkers. You can now surprise your fellow pumpkin spice-loving bestie with a Starbucks eGift featuring a specialty PSL birthday design!
I don't know about you, but this PSL varsity jacket looks like the perfect fall piece to splurge on. If you need me, I'll be patiently waiting for the preorder to start.