So, I whole-heartedly believe that 2019 is the year of all fashion rules being broken. And honestly? I'm pretty here for it. One look that I never thought I'd see in editorial and on celebs alike is the socks and heels combo. I've been dying to try the trend, especially after seeing it pop up all over on my Instagram. It's basically just dressed up socks and sandals, right?
This trend is especially appealing to me because I love the look of heels, but always opt for the comfort of sneakers. Could socks be the footwear game-changer I needed? I put this trend to the test with a few of my own looks and I was actually pretty surprised with the outcome, to say the least.
For someone who doesn't wear heels that often, I have a lot (too many). I wanted to find the most flattering but comfy pair, so I started with a square-toe, low-heel sandal from Zara. The straps didn't restrict my sock (some of my heels had an additional strap for toes). Perfect, right?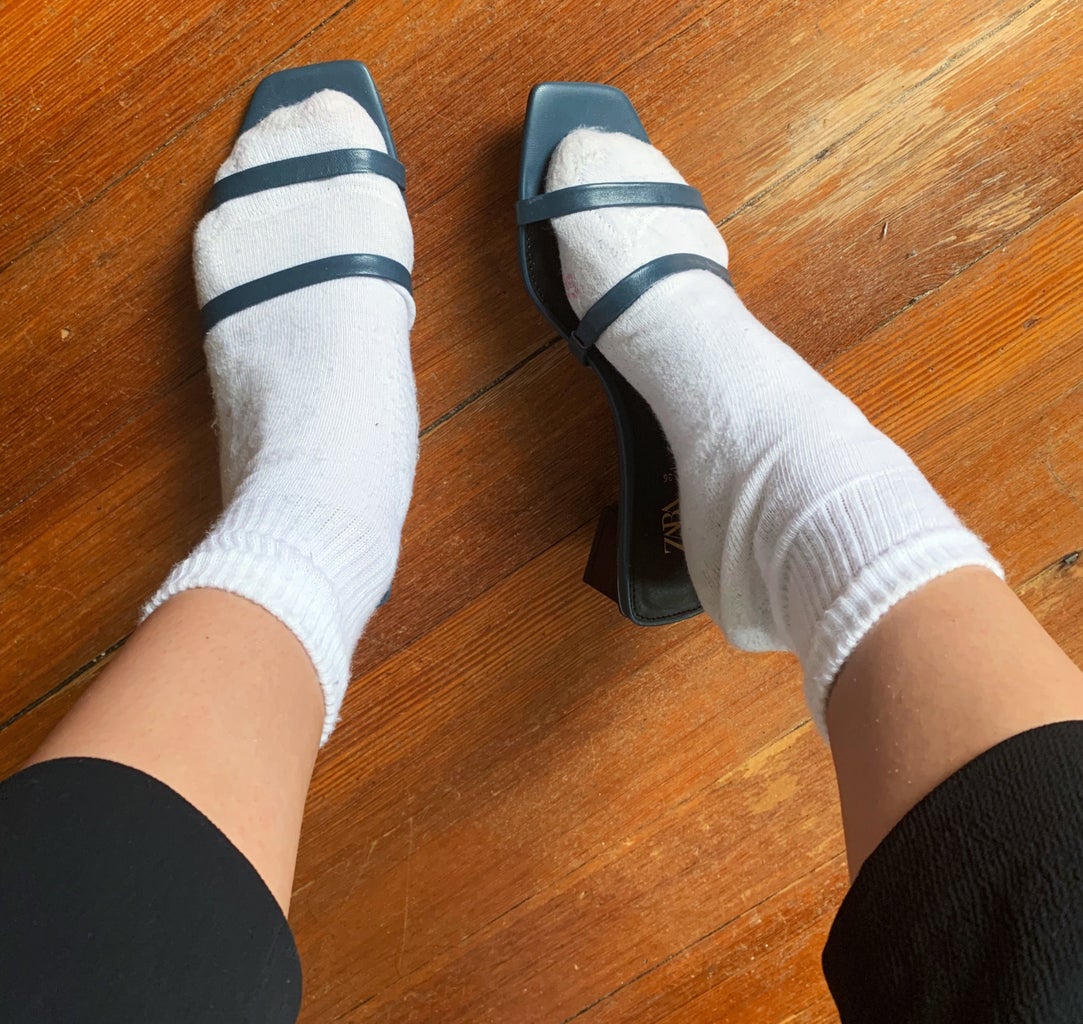 Wrong. So, so wrong. I quickly switched to a pair of basic black Steve Madden heels, hoping that they would look so good I could forget about the horrible imagery I had just seen. Luckily, they looked bomb (or so I thought), so I tried to style them a few different ways. 
Feminine Street Style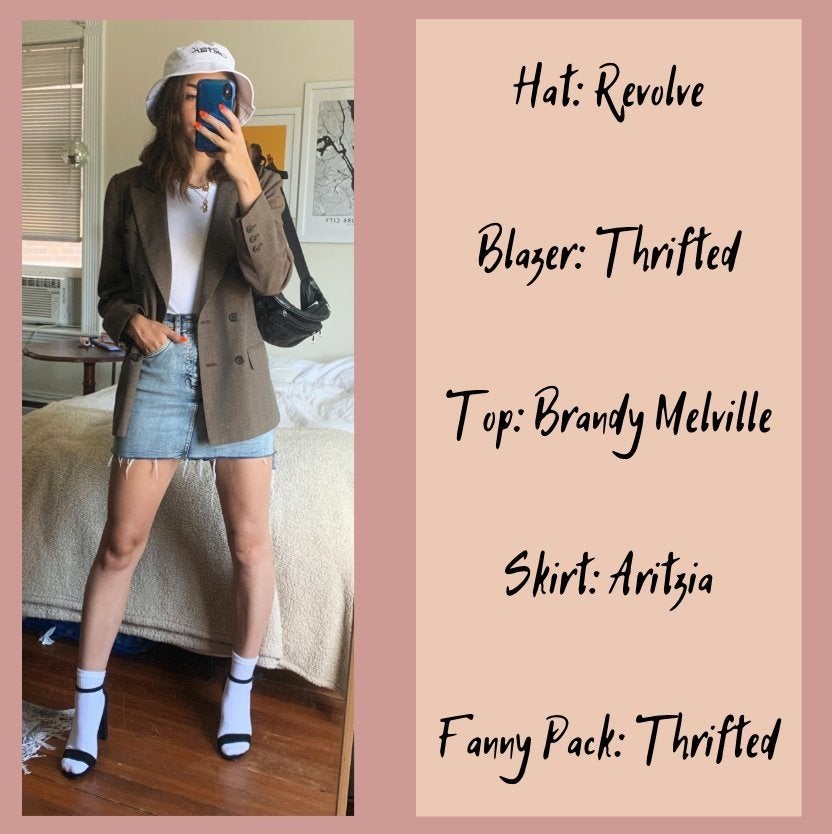 I had only ever seen this trend styled with skirts and dresses, as to let the sock and heel combo really shine, so that's how I started this fit. I dressed the look up with a thrifted blazer and added more street style accessories like a bucket hat and fanny pack. I liked the fit, but I will say I felt a bit silly walking around in it. For me, walking around in a mini skirt and heels at 10 AM was a bit uncomfortable, so I decided to try another look. Since I hadn't seen the trend styled with pants, it was a look I definitely wanted to try. 
Graphic Tee and Trousers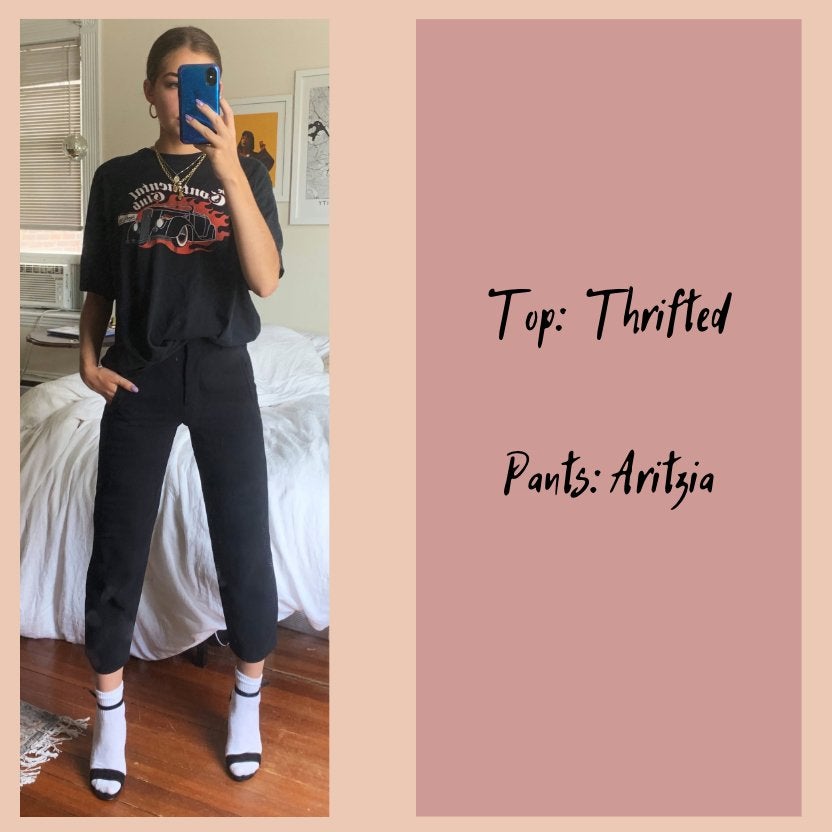 I kept this look simple with a graphic tee, matching black pants and some gold jewelry. I think styling the fit around the same color of the heels worked well, and because my socks were white, the trend really stood out. This styling was definitely more my speed, but I wanted to try out one more look to see how casual I could make this trend.
Keepin' It Casual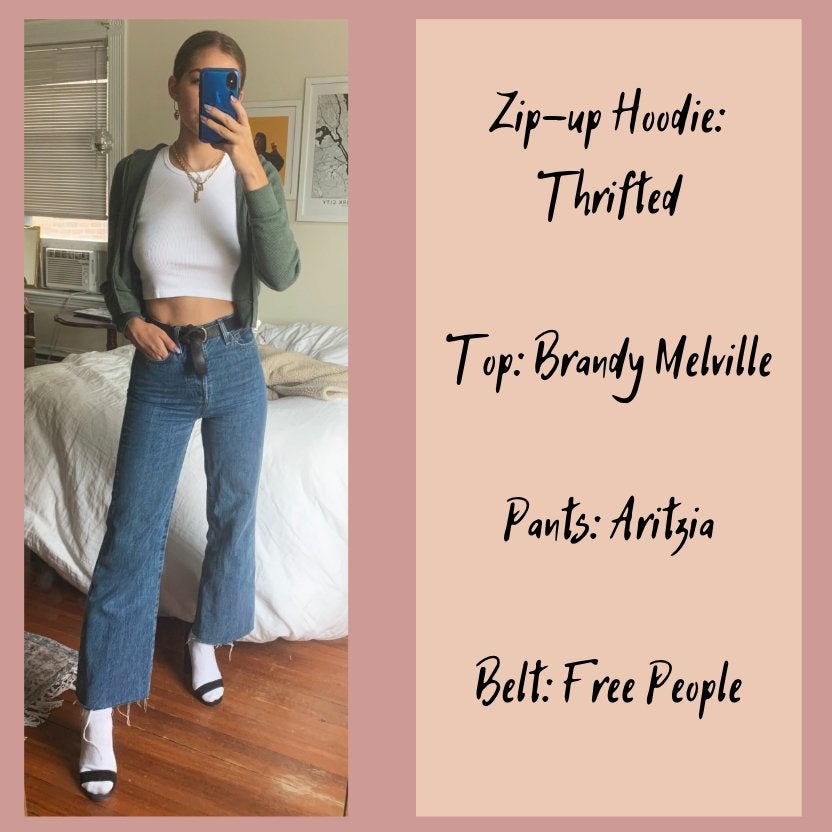 This look was my favorite by far. I dressed down the trend by wearing flared blue jeans, a basic white crop top and an olive zip-up hoodie (yes, your favorite middle school trend is returning). Because this fit was way more casual, I felt that adding the heels enhanced the look, but didn't take away from it. 
With the first look, the heels were everything, but I liked the last fit best because of how they blended in. It was a look, not part of the look. Still, I think I'll continue to wear this trend, since it makes heels much comfier and can dress up a casual look. I don't think I'll be rocking the trend with a mini skirt anytime soon, though. Could you see yourself wearing this trend?