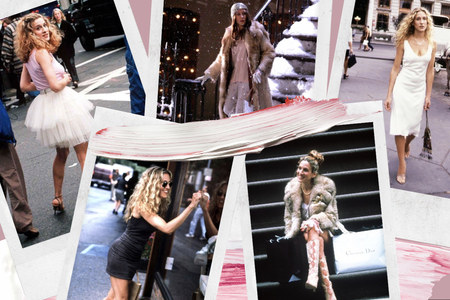 11 Style Pieces Any 'Sex and the City' Fan Should Own for Recreating Carrie Bradshaw's Most Iconic Looks
I guess you could say I was pretty mature for my age that my mom would let me hang out with her late at night to watch episodes of "Sex and the City" with her. Carrie Bradshaw's outfits to this day never fail to amaze me. All this time, she's been one of my biggest fashion inspo. I mean, who doesn't dream of having Carrie's legendary closet? 
Okay, her wardrobe probably costs as much as my college tuition for four years, or maybe even more. Don't fret! I'm giving you the inside scoop into how to recreate CB's iconic looks with a college-friendly budget. 
You don't have to be Carrie just for Halloween! Who thought her style could be so affordable, right? I'm positive she'd be so proud of how creative we're getting to achieve her aesthetic. 
The Her Campus National Editors write about products we love and think you'll love too. Her Campus has affiliate partnerships, so we get a share of the revenue from your purchase. All products are in stock and all prices are accurate as of publication.