Put Your Boots To Rest Because We Found 10 Shoes That'll Spice Up Your Winter Wardrobe
We're so over this cold weather situation, but it looks like Mother Nature is just going to keep teasing us with the unexpected warmer temperatures for the time being. When it's cold, a gal's go-to pair of shoes are boots. Correct me if I'm wrong, but let's all admit that we've all got multiple pairs to last us through the Siberian season. Boots are just so easy to grab when it's chilly AF, we get it. But do we have to be married to boots all season long? Like, is anyone else just as bored of the boots & jeans combo?
Fortunately, there are little to no rules when it comes to style. And this season, we're breaking the rules of winter-dressing. If you're ready for a change of pace in the shoe department, we've got your back with a ton of alternatives to the every-day boot. Disclaimer: they probably won't keep you as warm as boots, but they'll definitely be a lot cuter, and that's what really counts, right?
1. Suede loafers with fur
Pink AND furry? Yes, please! Perfect for both dressing up and dressing down, these cuties are to make your winter blues go away with that pop of color and detail. Get a pair of these suede loafers now!
2. Worn-out sneakers
Tired of listening to your family give you a hard time for wearing ripped up clothes? Why not give them another reason to with these worn-out sneakers similar to a pair of Golden Goose minus the hefty price tag.
3. Suede pumps with chunky heels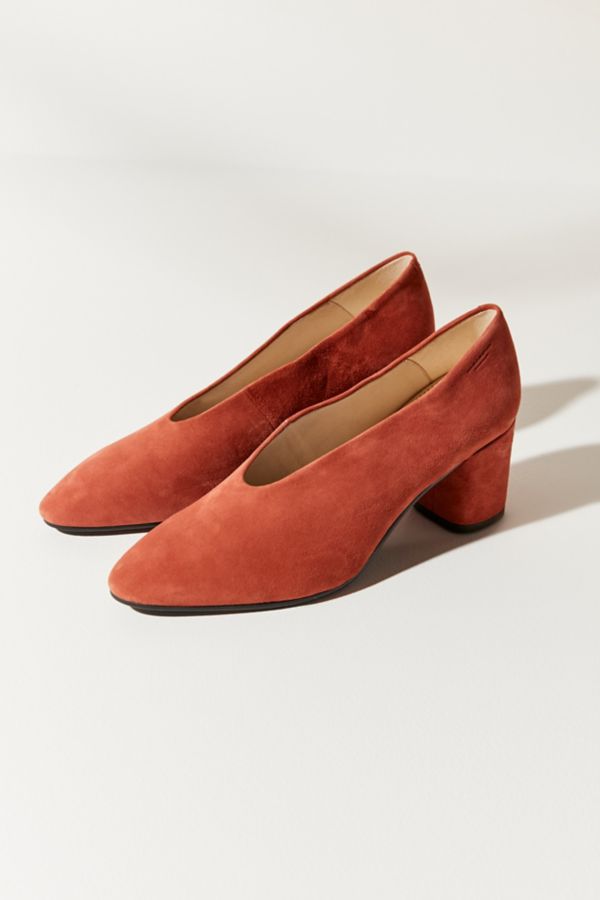 We love a cute pair of chunky heels, am I right or am I right? These burnt orange pumps are perfect for holidays and other events. While the color gives us crisp fall vibes, the velvety texture gives us such wintery vibes!
4. Metallic platforms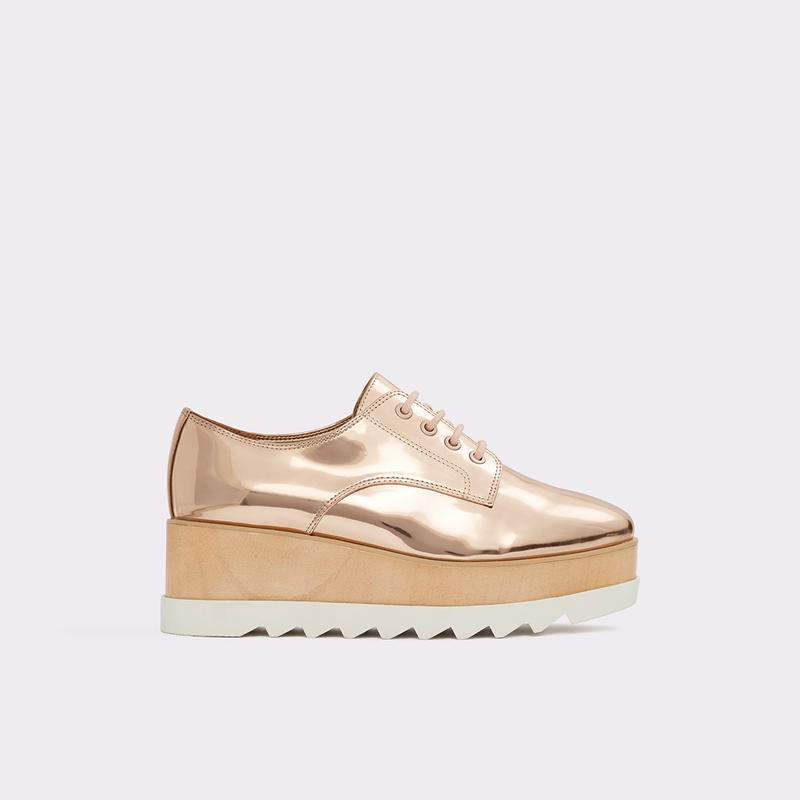 Haven't you heard? Metallic is making a comeback! If you're vertically challenged like me, these rose gold platforms will sure give a little bit of height without to commitment of sacrificing the comfort of your feet. 
5. Soft, fuzzy slippers
Fuzzy slippers are a must-have for the cold weather. Even if you're just going to be wearing them around your apartment, who says you can't splurge on them? Hey, comfort is everything! Check out these lilac UGG slippers for the cutest upgrade.
6. Metallic pumps with scale texture 
OMG, stop. Let's appreciate these turquoise reptile heels for just a second. Steve Madden dubbed the pair as "Hypnotic Turquoise Snake," and we're for real hypnotized by its unique vibe.
7. Dad sneakers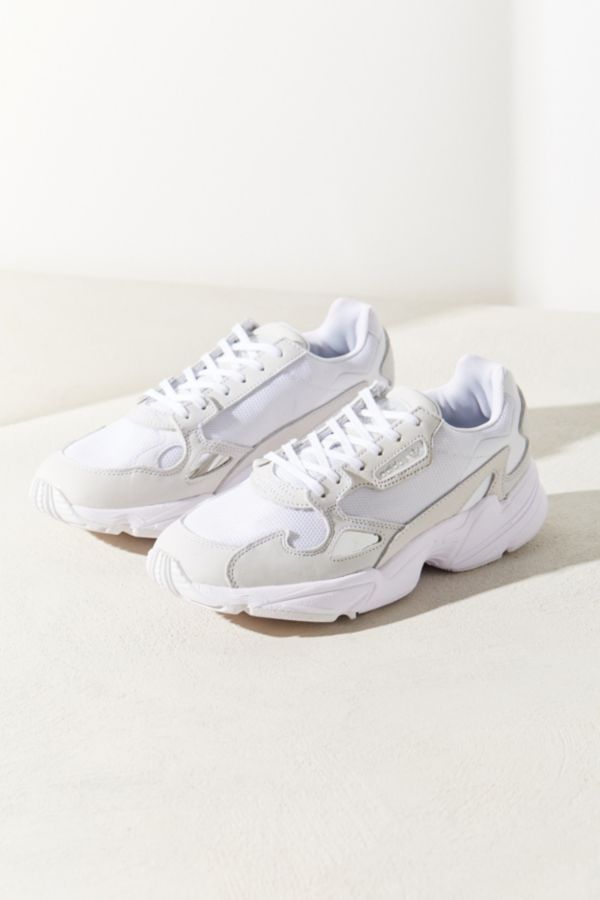 Who would've thought that our dad's fashion would become one of the trendiest styles right now? These white sneakers are the perfect pair to wear when you're running errands. They're so simple yet so chic!
8. Shearling-lined clogs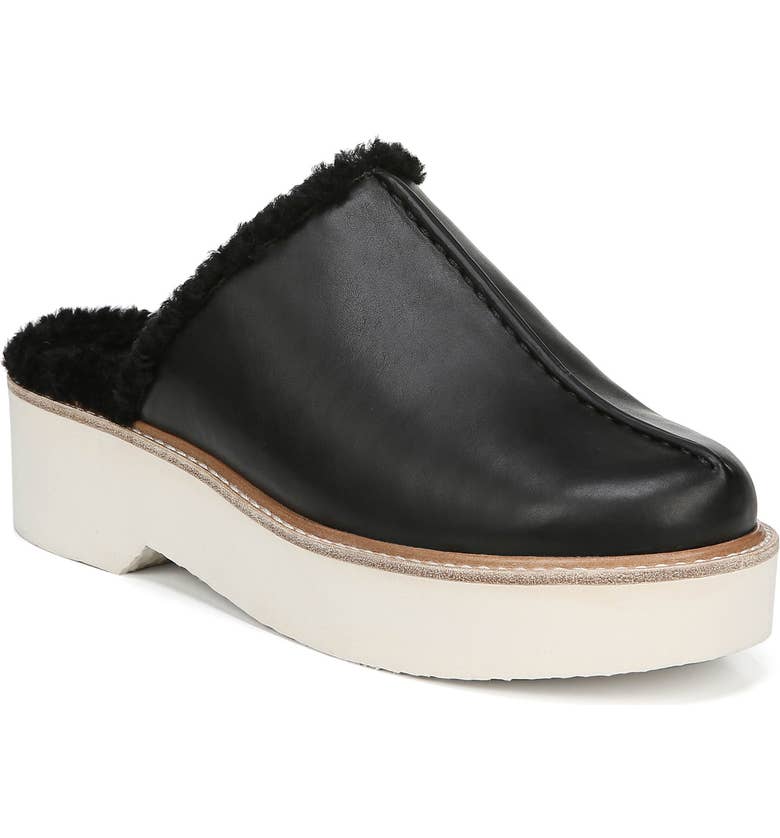 Wearing open-back shoes is no longer a crime when you've got the chicest pair! Say goodbye to your overworn crocs and revamp you lazy winter 'fits with these cozy clogs. 
9. Leather slip-on heels with snake print
You can never go wrong with a pair of chic slip-on heels! These white multi mules are to die for—like, how could you not love the snake print and little heels? They'd be so cute to wear with your work attire.
10. Retro sneakers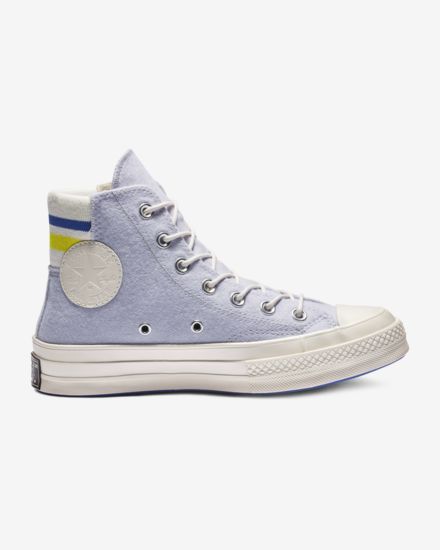 Converse has released a new collection of retro theme Chuck Taylors! The soft felt texture is combined with multicolor stripes. This lilac pair will add a little splash of color to a dreary winter day.
Say goodbye to wearing boots every single day. Your wardrobe is about to go from 0-100 real quick with a diverse new shoe selection. Show us your winter shoe picks by tagging @HerCampusStyle!