Madewell's Mommy & Me Collection Is Actually Too Precious For Words, & I'm Feeling Sentimental AF
Madewell has teamed up with J.Crew's children's clothing line Crewcuts to create the ultimate mommy-and-me collection just in time for Mother's Day – and believe us when we say this is ridiculously cute and sentimental. The new exclusive Madewell x Crewcuts summer line features bright jackets, breathable denim jeans, plus the cutest tops and bouncy dresses for mothers – but it also comes with three smaller items for the darling daughter in their life. The pieces all have a versatile strawberry print that'll look awesome on both mom and daughter. *wipes tear* Is anybody else really feeling this, or is it just me?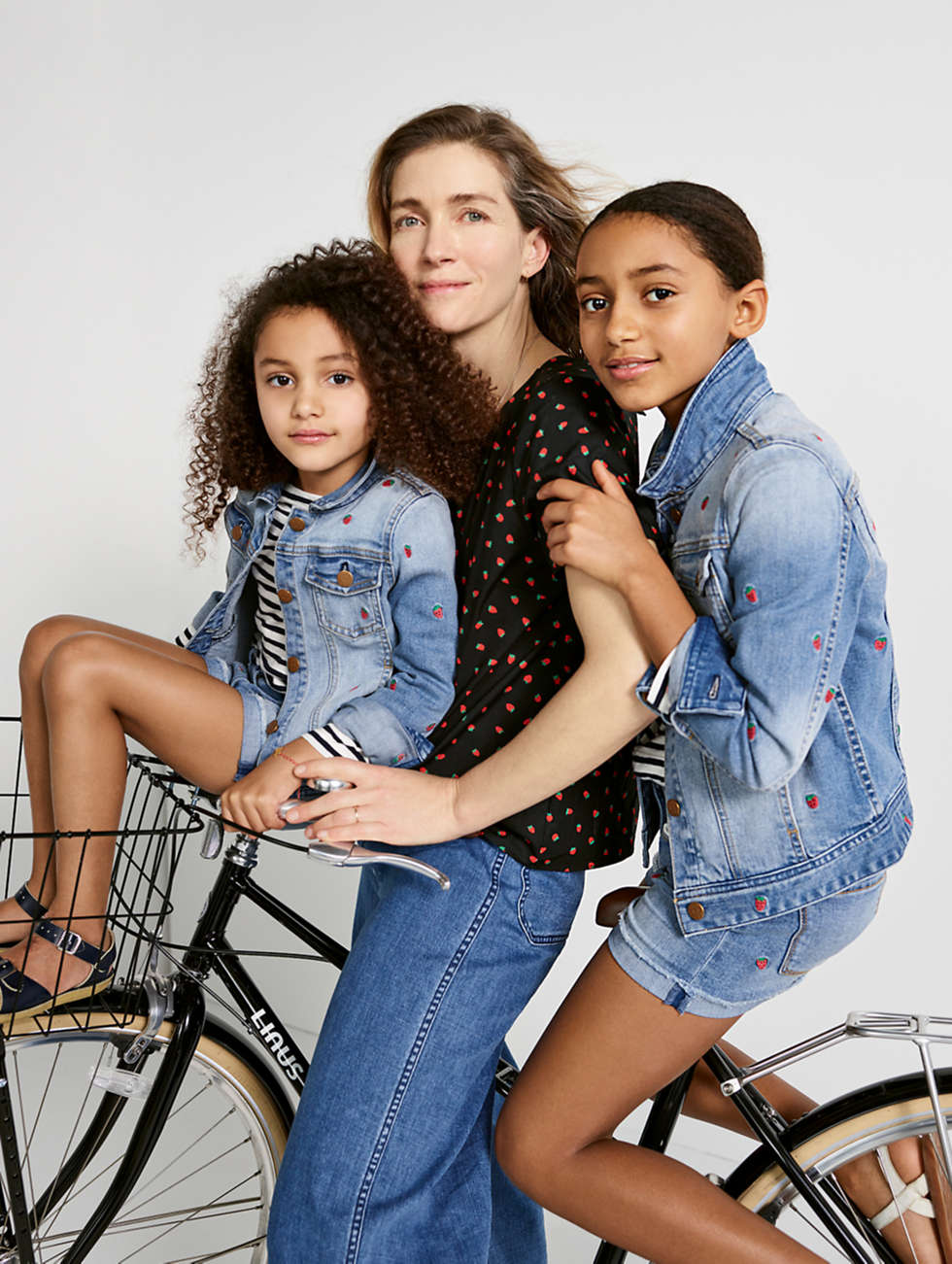 What's also lovely about this collection is the inclusive size range, with women's sizes ranging from XX-small to XX-large and the girls' sizes from 2 to 14. Obviously since you're a full-grown college babe, you'll be shopping the adult sizes along with your momma - but the kids sizes are the stuff of dreams if you could magically be transported back to childhood for the day! 
My personal fave includes this light-wash denim jacket embroidered with small strawberry patches. Honestly, my mom better wear this for a matching Insta pic with me or else. 
The long-sleeve tee with a strawberry patch on the chest is whimsical and easy to wear in any season. This would be extra adorable for a mother-daughter brunch date. 
The strawberry denim shorts are adorable for the little ones but totally fashionable for mom (and you) as well.
Still looking for more match-y options? Madewell's strawberry Monroe shorts look perfect for a beach trip and the tie-front cami top is to die for with its delicate design and breezy look. Not to mention, the airy white dress with light strawberries all over the bodice and skirt, which is totally elegant and comfortable for the summer heat.
If you need a fun pair of kicks for the summer, they've got those too with material made in collaboration with Veja, an eco-friendly sneaker brand from Brazil. The line's white sneakers feature strawberry and lemon embroidery all over. 
As the collection photos on the Madewell site show, you can purchase some coordinating pieces too! Yes, maybe buying the exact same outfit for you and your mom is a little too out there, but getting different pieces with the same strawberry designs would make for the most precious Mother's Day sentiment.
Whatever the mommy-and-daughter duo, big or small, this line screams total summer vibes. Head over to the Madewell site to get a look at the entire collection.