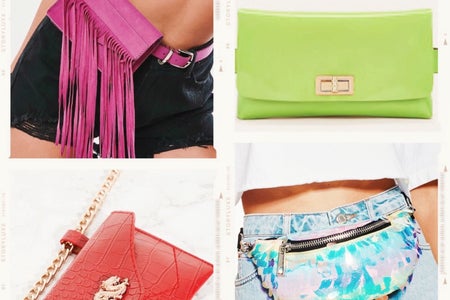 Missguided, Shein, Pretty Little Thing, Topshop
From Leather Looks to Neon Vibes, Here Are All the Fanny Packs I Literally Need For Festival Season
The most important festival accessory hack ever (besides a CamelBak hydration pack) is wearing a fanny pack. Knowing me, I know I will be running from one set to another and dancing like there's no tomorrow, so I got to accessorize accordingly. I'm vetoing backpacks, purses, and anything else that is not light and compact enough. 
Let me tell you about my first music festival experience. Not only do my outfits make me so disappointed every time I see pictures, but I made a rookie style mistake — I carried a backpack all four days of Lollapalooza 2016. As the biggest hype-woman you'll ever meet, I feel that it's my responsibility to save everyone from making the same mistake I did! You bet I found the several belt bag options, and I'm in love with all of them.
1. Neon green
Can you believe this fanny pack (Shein, $8) is under $10? I'm shook to the core. It's simple design and bright color complement each other, and it will for sure give your outfit some fun vibes.
2. Chain belt
Stop! Vibrant red color, a dragon detail, AND a chain belt? Yes, please! This envelope style bag  (Pretty Little Thing, $28) is so light, making it the perfect accessory to complete your look without getting in the way at all.
3. Multicolored sequins
As the sequin bag's (Topshop, $40) product details say, "Sequins are always a great idea!" And, I couldn't agree more. 
4. Green leather
This foldover flap belt bag (Forever 21, $18) will make it so easy to store and take your mini essentials. TBH, I'm obsessed with the dark green color!
5. Camouflage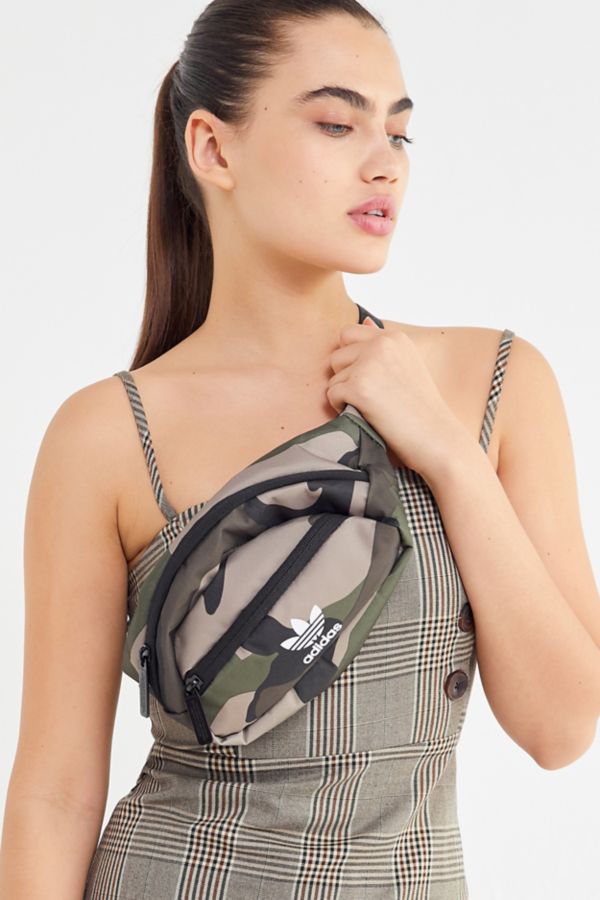 Let's be real, camo will always be a staple pattern at festivals. The camo belt bag (Adidas, $25) is not just cute, but it also has enough room for your portable charge, lip gloss, and even a snack — that is if you decide to stay at the same stage to see your favorite headliner!
6. Suede Fringes
Honest to God, this purple fanny pack (Missguided, $30) is such a statement piece. I can't stop gushing over the suede texture and long fringe details. How could anyone ever scroll past it?
7. Snakeskin print 
I know I love an edgier and bolder aesthetic, and a snakeskin belt bag (Princess Polly, $28) will totally give that justice. This one isn't your typical white snake print!
8. Quilted
Okay, there's no way I would ever have the funds for a vintage Chanel belt bag — UGH, how I wish I was a fashion blogger getting gifted designer items! But, no worries because I found a reasonably priced dupe (Fashion Nova, $18) for the iconic quilted fanny pack.
Backpack and purses are canceled for festival season — wearing a fanny pack is a power move. Repeat after me: wearing a fanny pack is a power move. I promise belt bags will complete your festival looks, along with keeping your valuable items close to you when you're dancing to your fave artist's set.