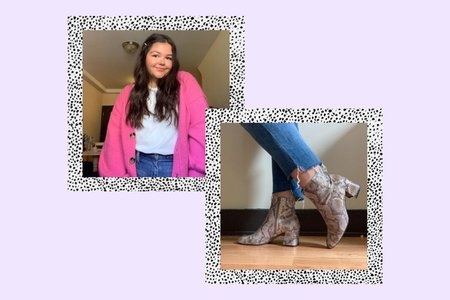 If You're Bored of the Everyday Jeans & Tee, Here's How I Spice It Up
After years of trying different styles, some that were my totally my taste and some that were downright dreadful, I've finally found my "uniform" when it comes to everyday fashion. I feel most confident when I'm wearing a pair of jeans and a t-shirt. 
I got the inspiration to spice up this look from influencer Lauren Elizabeth who is always posting pics of her perfectly accessorized jeans and tee. It doesn't matter if I'm walking (running) to class, shopping for groceries, or hanging out with my friends — I can be found in this outfit almost everywhere.
As much as I stan the combo of straight leg jeans and a quality white tee, the look can get a little repetitive and boring. Here are 6 ways to add your own touch to the classic uniform.
Printed Booties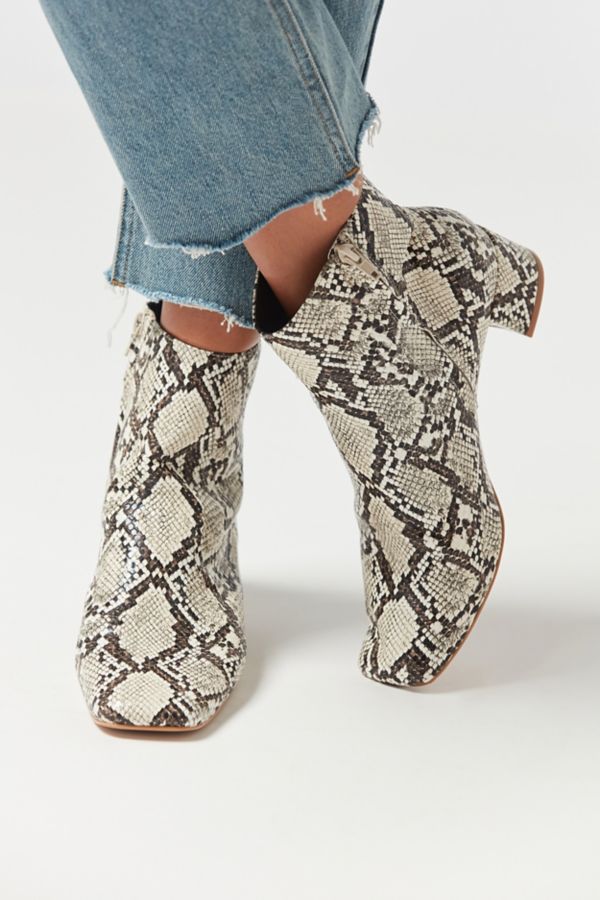 Elle Sna​keskin Ankle Bootie, Urban Outfitters, $89; shop now
Show off your ~wild~ side and add a printed bootie. I'm counting down the days to when the temperature drops and I can take my booties out of my closet to add some print and height to my look.
Cozy Cardigan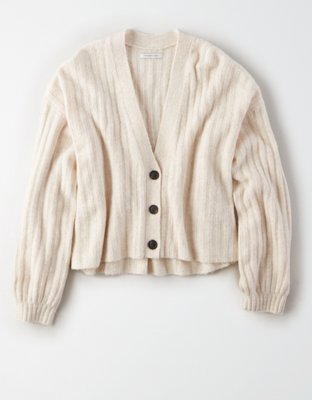 AE Button Front Cropped Cardigan, American Eagle, $44.95; shop now
Cardigans have become my favorite part of fall. I love the new trend of cropped cardigans that hit right at the waist. They are a great way to add comfort and style while still showing off that classic pairing.
Colorful Accessories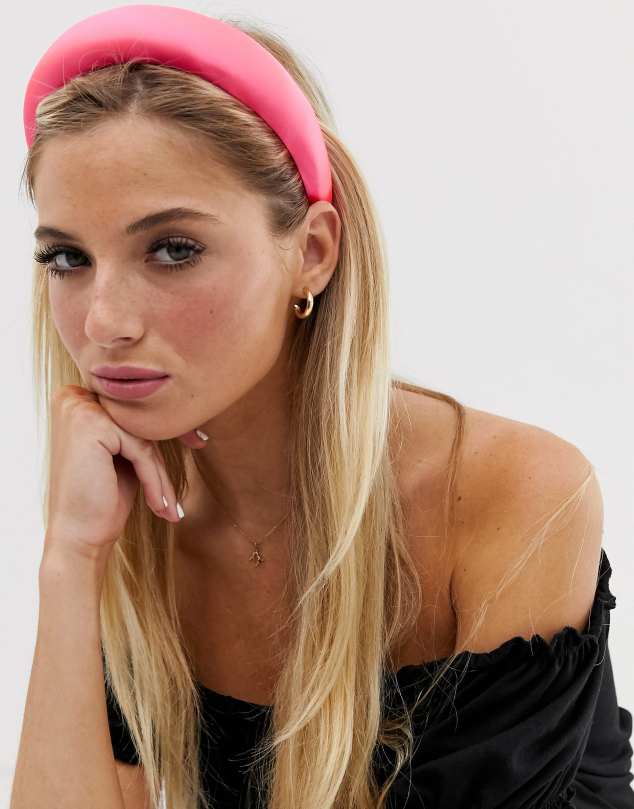 Padded Headband in Hot Pink Satin, ASOS, $9.50; shop now
Hair accessories were such a staple this summer and I plan on continuing to wear them during the fall. Chunky headbands, beaded barrettes and bright earrings to match can be the pop of color your outfit needs.
Warm Corduroy Jacket
Pull&Bear Cord Western Jacket, ASOS, $53; shop now
My corduroy jacket has become such a staple in my wardrobe. This green one compliments the denim and tee so well and is a great piece for transitioning into fall.
Flare Jeans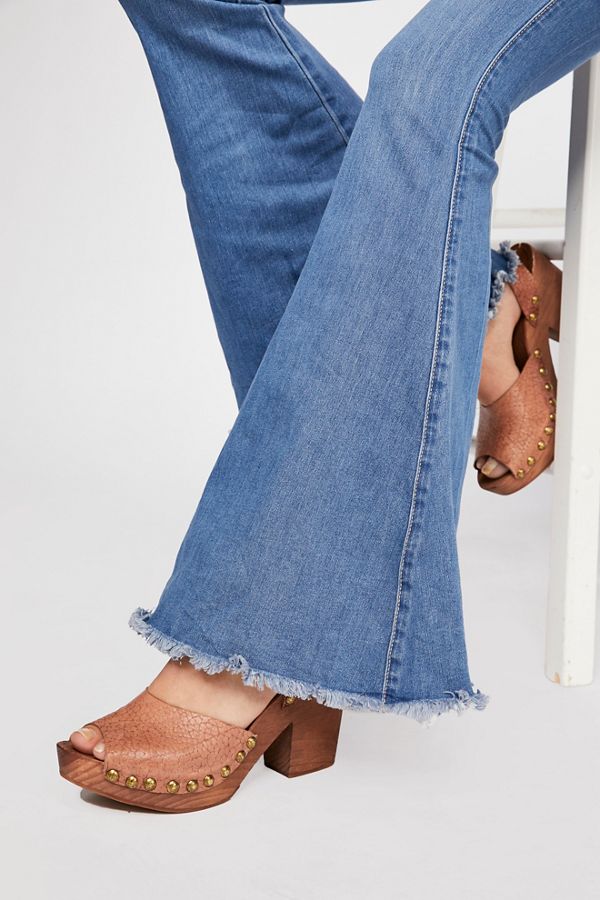 Denim Super Flare Jeans, Free People, $78; shop now
While my go-to is straight leg jeans, like these, adding a flare to your denim adds dimension and an exciting twist. If you don't feel like adding layers or accessories, spicing the fit up with a wide flare can be all you need.
Bags, Bags, Bags!
SIENNA Red Shoulder Bag, Topshop, $48; shop now
Whether you prefer, shoulder bags, fanny packs or a classic cross body, bags are a great way to add a personal touch to an outfit. Any texture, color or size bag will make jeans and a tee your own. This Topshop shoulder bag is the perfect color for fall.
As much as I love wearing denim and a white T-shirt for just about any occasion, it's nice to spice up the outfit sometimes. The combinations of layers and colors are endless when it comes to styling this look.