Back in the day, I used to have thick, bushy and slightly haywire brows when my naive high school self hadn't picked up any kind of brow tool whatsoever. Even if I had, I wouldn't have a clue where to start. One day, senior year of high school, my mom suggested I get my eyebrows plucked at a beauty counter in the mall. After a painful hour, my brow outlook had changed forever. Since then, I've had much thinner and more defined brows, and within the last couple of years in college I've begun playing with different brow products.
Because of their thinness, my brows tend to also be quite sparse, especially if I recently plucked them (and then there are a few pesky bald spots that don't go away). I try not to go overboard with plucking because super thin brows lived and died in the 2000s. Today, it's all about thick, untamed, natural and wispy brows and brands like Glossier are the backbone of that trend. I tend to gravitate toward brow products that are easy to use and won't be super pigmented since I like the more natural, "no makeup makeup" look. I find that just a small amount of pigment makes a big impact, sometimes too big, so the subtler the better. 
Recently I've been using Benefit's Goof Proof Eyebrow Pencil which has worked well, but I still feel that the pencil tip produces a lot of pigment even when pressing lightly. Basically, it ends up looking too dark and noticeable for my taste. However, I do love that it includes a spoolie so I can brush my brow hairs into place. I also use Glossier's well known Boy Brow in blonde once in a while, but again, after applying one layer there's still too much pigment. I'll probably try using their clear version so I can still achieve the wispy brow effect without adding any extra color. These are basically the only brow products I've tried, and they work fine, but I wanted something better than fine. 
The eyebrow savior 
Enter, Glossier's Brow Flick. *Cue angelic voices* Alert the media.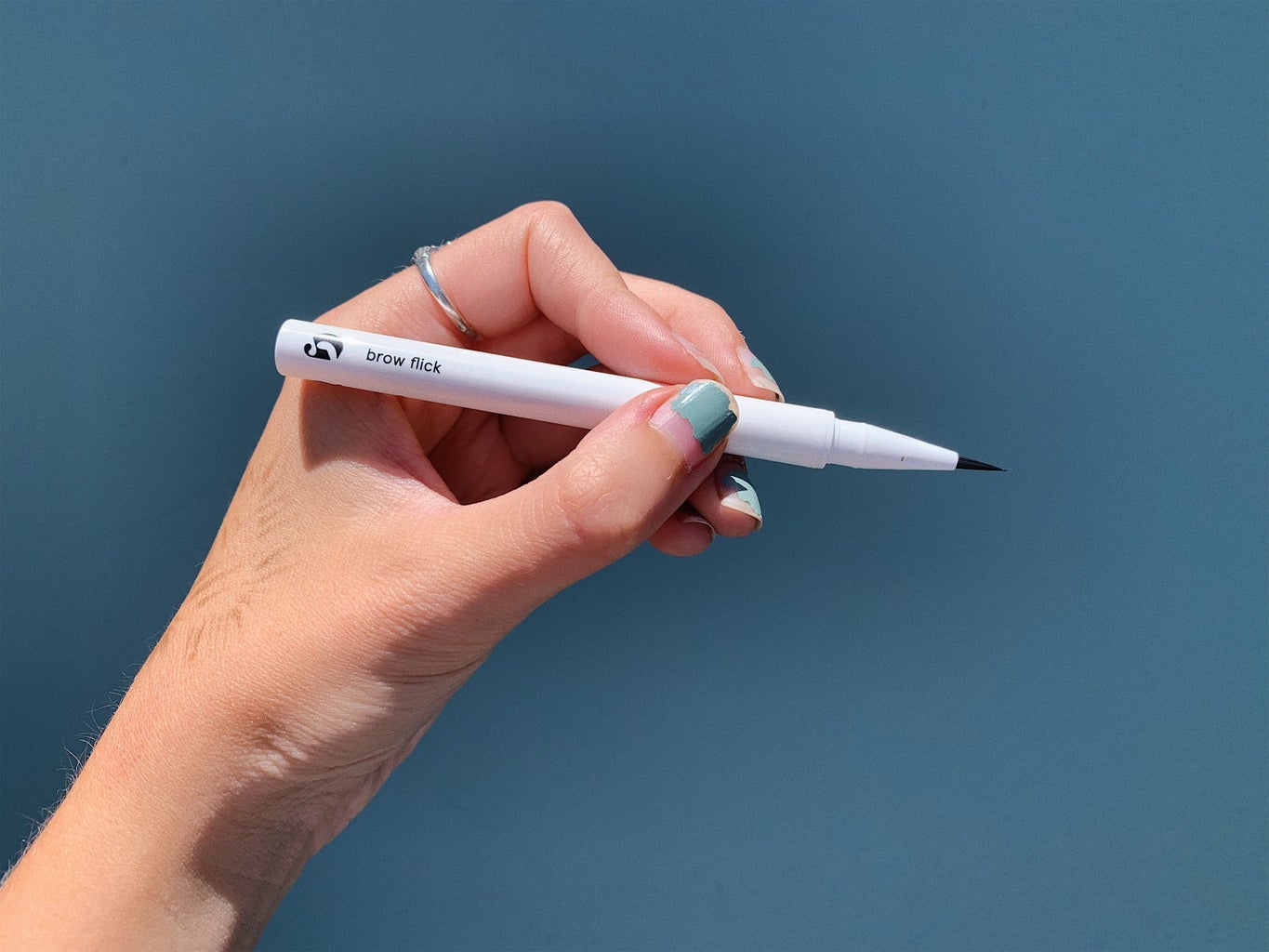 According to Glossier's description of the product on their website, Brow Flick is a "microfine detailing pen" and it comes in the same shades as Boy Brow, blonde brown and black. It costs $18, which is a little steep, but I'm willing to pay more for a product that really does it's job. To me, it resembles a liquid eyeliner pen, or just a regular writing pen. The pointed tip allows you to create thin, wispy lines by barely applying any pressure, as well as thicker and deeper lines if you press down harder, mimicking the strokes of a paintbrush. 
What I love most about this product is that it's deliciously subtle. It's the product I didn't even know I needed, until now. Unlike other brow products, Brow Flick's pigment builds up much more slowly and delicately. At first it's barely noticeable, but after a few quick flicks I start to notice how it's filling in the sparse areas of my brows perfectly, and actually looks like real eyebrow hairs.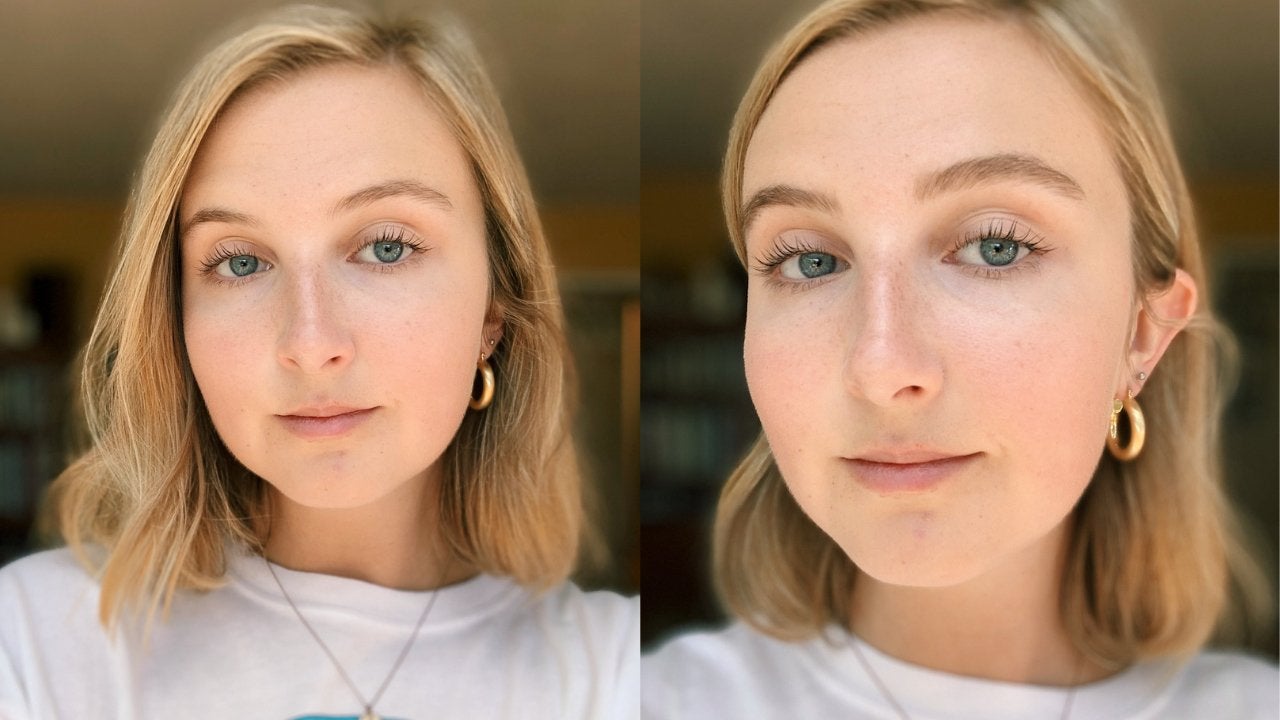 Audience reaction
I noticed that people have been complaining in the review section for Brow Flick on Glossier's website saying that there's barely any pigment payoff, but I disagree. First of all, you have to shake it in order to get the pigment up and ready (it says so on the packaging), and I happen to like that it's a light pigment because the whole point is to look natural and subtle as if you didn't do a dang thing to your brows. I much prefer this to an overly dark, filled-in brow where you can see the lines that were drawn. 
Another plus to any Glossier product is that they're always 100 percent cruelty-free, and I'm willing to pay more for a product that works better than others I've tried, especially if it's cruelty-free. Trust me, it's worth it! So now I'm saying au revoir to my Benefit Goof Proof Eyebrow Pencil, a company that unfortunately still tests on animals. Shame shame I know you're name!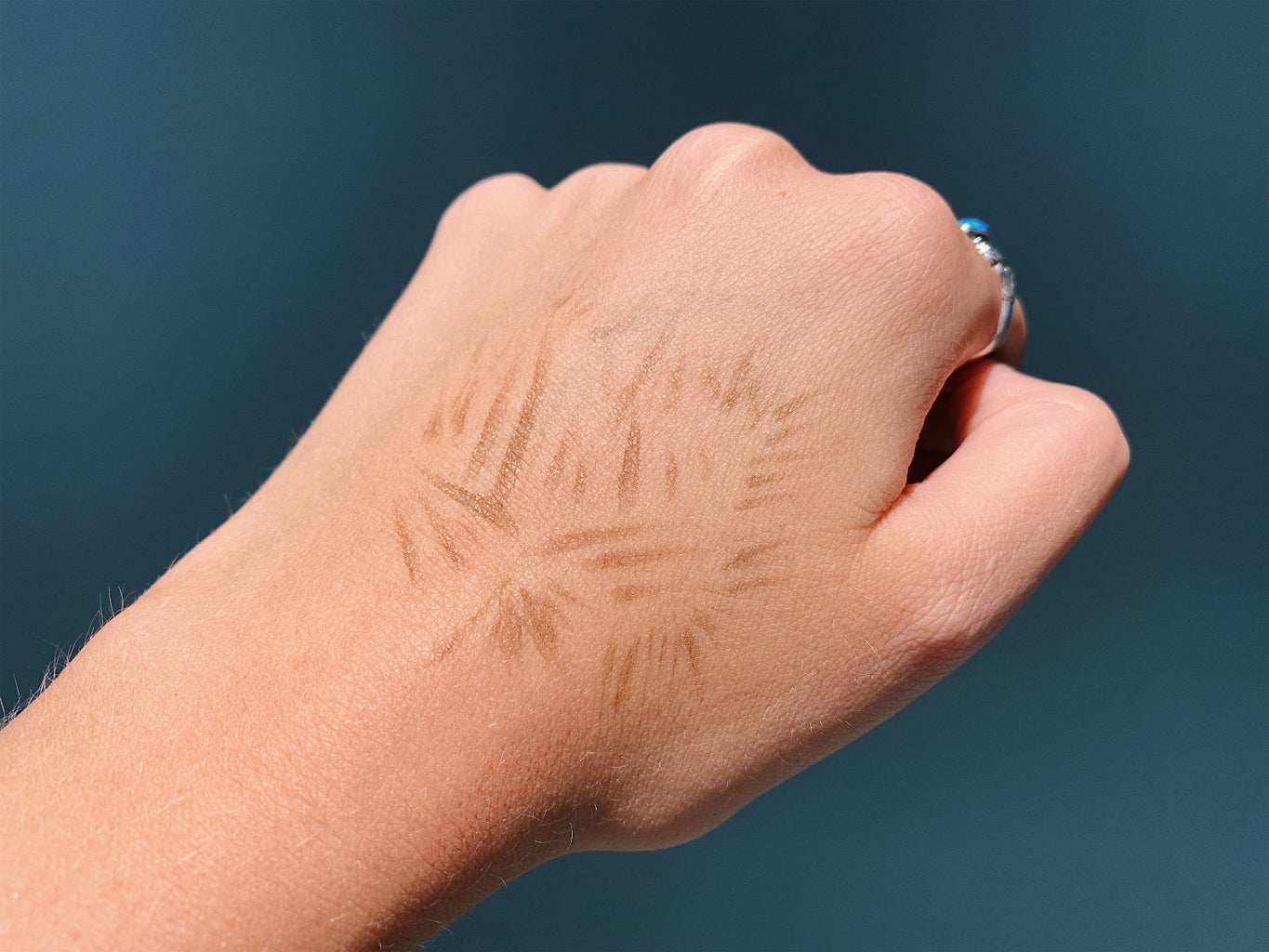 I wore Brow Flick for about 10 hours, and the product stayed put the whole day. Even rubbing my finger across my brow wouldn't smudge it at all, and my brows still looked just as wispy and full as they did when I first filled them in. Also, bonus point: I showered with the swatches still on my hand and they didn't wash off one bit, not even when I tried scrubbing. So you can be assured that this product will not be moving around if you're in the water!
Alternatives 
Overall, that's a 10/10 for Brow Flick and I'll be using it like, every day now. I finally get to say goodbye to patchy, sparse brows. Whether you're into the thick fluffy brows or the more defined drawn-on brows, there's a brow product out there for you. For more defined brows, I'd suggest using an eyebrow pencil such as Colourpop's Brow Boss Pencil that delivers more product, and for the fluffy effect, I'd suggest using an eyebrow gel such as Boy Brow or, similarly, Milk Makeup's Kush Fiber Brow. Lastly, for the natural wispy effect that I personally prefer, I 110% suggest Glossier's Brow Flick. 
Ready, get set, flick away!