Lottie Van-Praag is the ultimate gamer girl. From competing on the field to behind the controller, she's now also winning on-screen as an esports broadcast personality. If you're not already following her on Instagram, you'll want to do that right away. Fair warning: you'll probably fall in love with her fierce and laid-back style. Lucky for you, she shared how you can master her look below.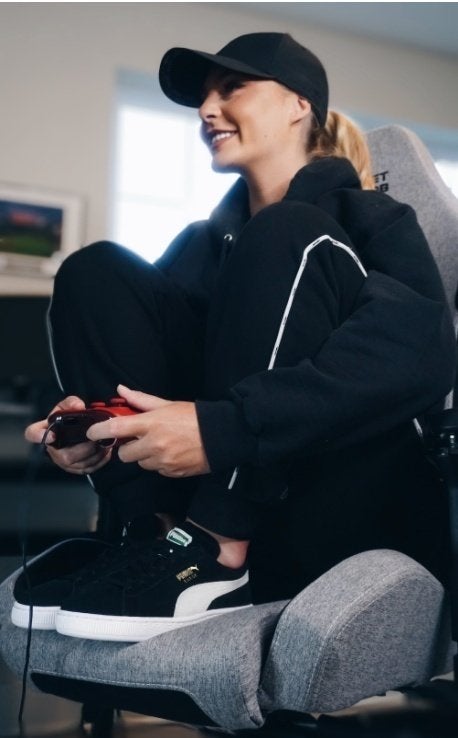 A quick look at her Instagram feed will show you that she was way ahead of the TikTok tracksuit trend we've all become obsessed with during quarantine. For Lottie, this style was inspired by her successful sports career: while playing Lacrosse for her country of Wales and also for team Great Britain, she credits her achievements to her sneakers.
On her career…
"My PUMAs won me many medals and even saw me pick up the award for 'Best Player in Europe'. Transitioning from a full-time athlete to esports broadcast personality has been so incredible and my competitive streak continues in everything I do, to now be able to continue to wear PUMA on my feet in my esports career means the world to me, I can look good and be comfortable when I game, host and most importantly, remember my competitive edge when wearing them. The biggest achievements in my career all started with my feet."
On her favorite shoe…
"PUMA suede means a lot to me; PUMA as a shoe goes back with me to when I first started my sporting career, I played Lacrosse for my country (Wales) and for team GB. I swore by PUMA Kings and would wear them over and over again, buying pair after pair for my international games, as no other boot would fit the role for me."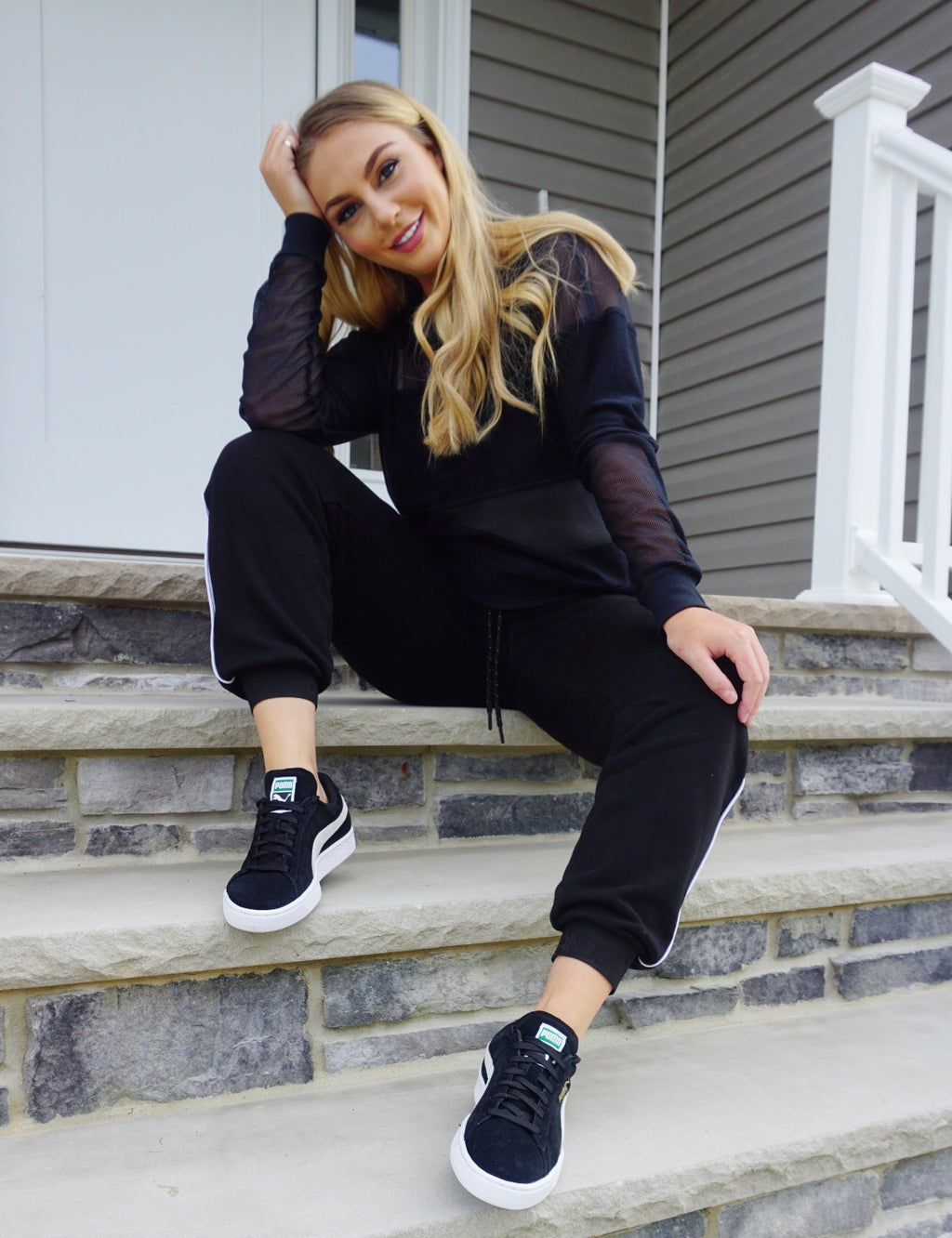 What's her go-to look? A sleek monochrome outfit from head to toe. Shop Lottie's PUMA picks below, including her fave suede kicks.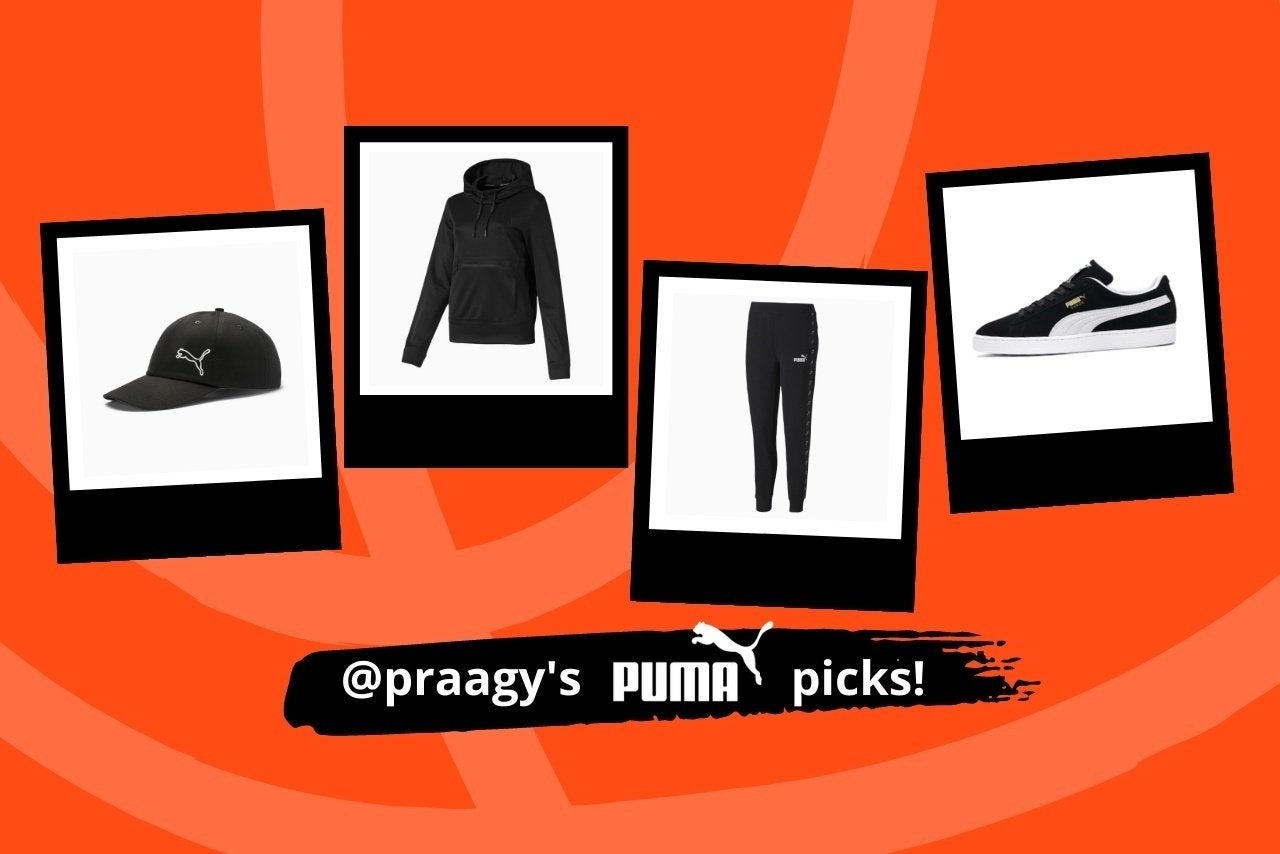 1. Suede Sneakers – A set of black sneakers is always a good idea. They pair with sweats, leggings or if you need to get a bit more 'fancy,' even denim will do. From the couch to class or work, they're a versatile pick that can go wherever you go. 
Suede Classic+ Sneakers, $65, shop here.
2. A Black Cap – We stan a baseball cap. Not only is it a great way to cover up your third-day hair (don't @ us, we love dry shampoo, too!), it's a staple cool-girl accessory we couldn't live without. 
Essentials Cap II, $12.50, shop here.
3. Simple Hoodie – It's basically a fact that a sleek black hoodie is the fiercest piece of cozy clothing in existence. From the gym to the couch to dinner, this piece easily transitions into all of your social (and solo!) activities.
SHIFT Women's Hoodie, $65, shop here.
4. Track Pants – Track-style pants are superior to all other pants in existence. They're lightweight, multi-season and perfect for gaming on the couch. And on the rare (very rare!) occasion that you want to change out of your sneakers, you can even dress up these pants with a chic pair of pumps. 
Amplified Women's Track Pants, $45, shop here.