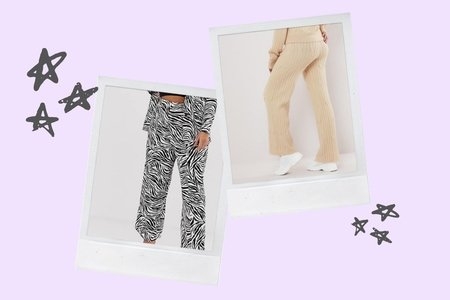 10 On-Trend Statement Pants We'll Be Trading Our Trusty Jeans For This Season
It's easy to fall into the pattern of jeans and a sweater once the fall weather hits. It's an easy look that is guaranteed to look cute no matter what. Sometimes keeping it simple ends up being what's best, but for days where you feel like adding a pop of color or a new texture, switching up your pants can be a great way to go.
This season is the best time to experiment with fashion and wear things you wouldn't always wear. This list features 10 pants from full-on flare to comfy knits to work-appropriate. There are so many styles out there, you're sure to love at least one that you must add to your closet this season.
Sometimes a change can be a really good thing. You don't have to make a statement every day, but owning even one pair of pants that is different from everything else will boost your wardrobe and your confidence.
The Her Campus National Editors write about products we love and think you'll love too. Her Campus has affiliate partnerships, so we get a share of the revenue from your purchase.