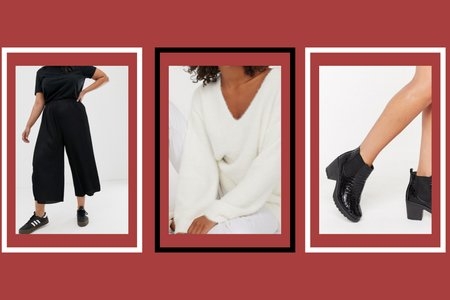 I'm on a Budget, So I'm Putting Together the Perfect Fall Fit for Under $100 (You're Welcome)
If you're anything like me, you check your fave shopping sites and apps even more than you check social media. I'm always refreshing them just in case ASOS added a new sweater in the past thirty minutes. I add everything that even slightly catches my eye to my wishlist and after weeks of daydreaming about my perfectly curated cart, I finally make the big purchase. And of course, I track the package like it's my full-time job until it shows up at my doorstep a week later.
While ordering clothes online gives you that burst of excitement, as a college student, it isn't always the most financially responsible decision. I know I have groceries to buy and rent to pay, but my life would just be so much better with four new pairs of pants, right? I've had to learn that it's possible to not spend your entire paycheck on an order of clothes. You can be responsible and still treat yourself to a new outfit every once in a while. These are items and websites I go to when I want to buy something new, but not totally ball out.
Multi-use pants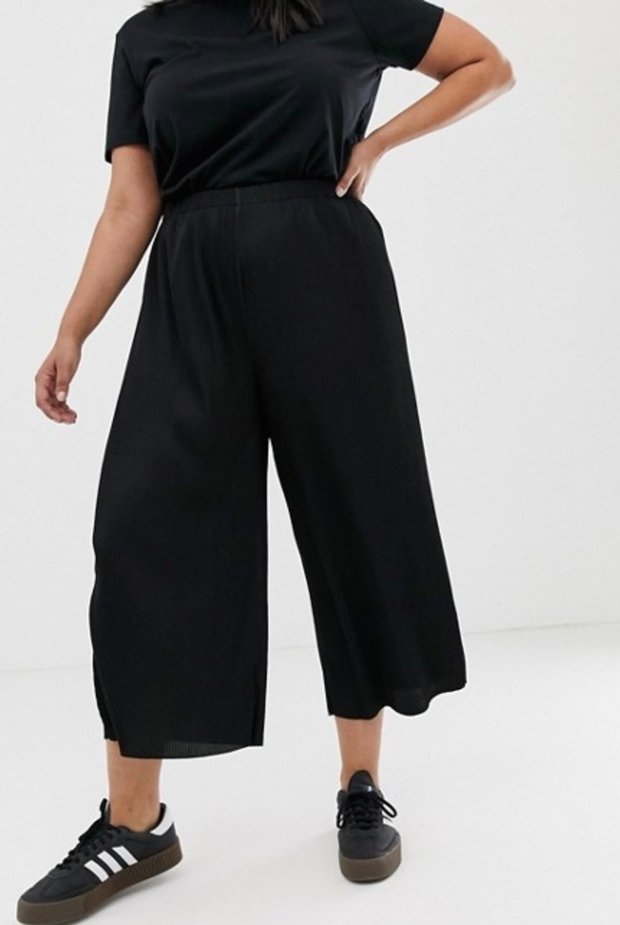 ASOS Design Curve Plisse Culotte Pants, ASOS, $35; shop now 
The key to buying clothes on a budget is finding pieces that you can wear again and again as a new outfit each time. It can be easy to fall into the trap of purchasing things that are cool at the moment, but won't be in style for that long. Try to find items that you know you will get your use out of. Culotte pants like these can be dressed up or dressed down, which will ensure that you get your money's worth. Being able to make multiple outfits from one pair of pants is a fun way to get creative with your wardrobe and wear things you might not have worn before.
Long-lasting sweaters
Fluffy Sweater, H&M, $25; shop now
H&M is a place that I find myself returning to every fall season for new sweaters. They have so many different styles and colors that are super affordable and have lasted me multiple years. Any time someone asks me where they should go for new sweaters, that is always my first choice. A fluffy white sweater like this one will match the pink culotte pants well for a casual look. Whether you're going to class or exploring the city and taking pics with your gals, this outfit is so cute and ~so fall.~
Bangin' Booties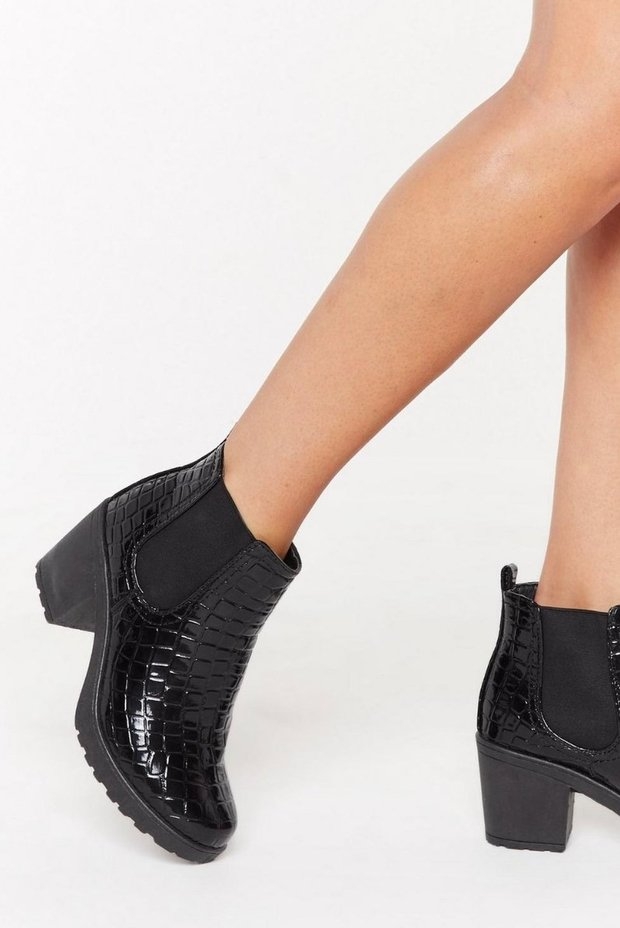 Patent Croc One Night Stand Boots, Nasty Gal, $35; shop now
The shoes are really where you can decide which direction you're going to take this ballin' on a budget look. Nasty Gal is my go-to for booties that will match anything but still have an exciting detail or pattern. I have been loving the crocodile print on shoes, and these black ones are subtle but more interesting than just a solid black bootie. You can wear the pants and sweater with your favorite white sneakers to class or with a more dramatic heel for a fun dinner.
Shopping is fun, especially when you're spending your hard-earned money wisely. It's definitely possible to buy clothes you love and not totally break the bank. It's important to buy items that you know you will wear over and over again and can pair with lots of things in your closet. Happy shopping (and saving)!