Welcome to Extreme Sorority Houses, your look inside of the most stunning, over-the-top sorority homes in the country. This week, we're taking a tour inside Alpha Omicron Pi at East Carolina University​. Designed by Abbe Fenimore, Founder & Principal Designer of Studio Ten 25, this house is filled with the pastel pieces of our dreams. Read on for what goes into designing a sorority house of this caliber (and, fair warning, you might actually gasp while scrolling through the images).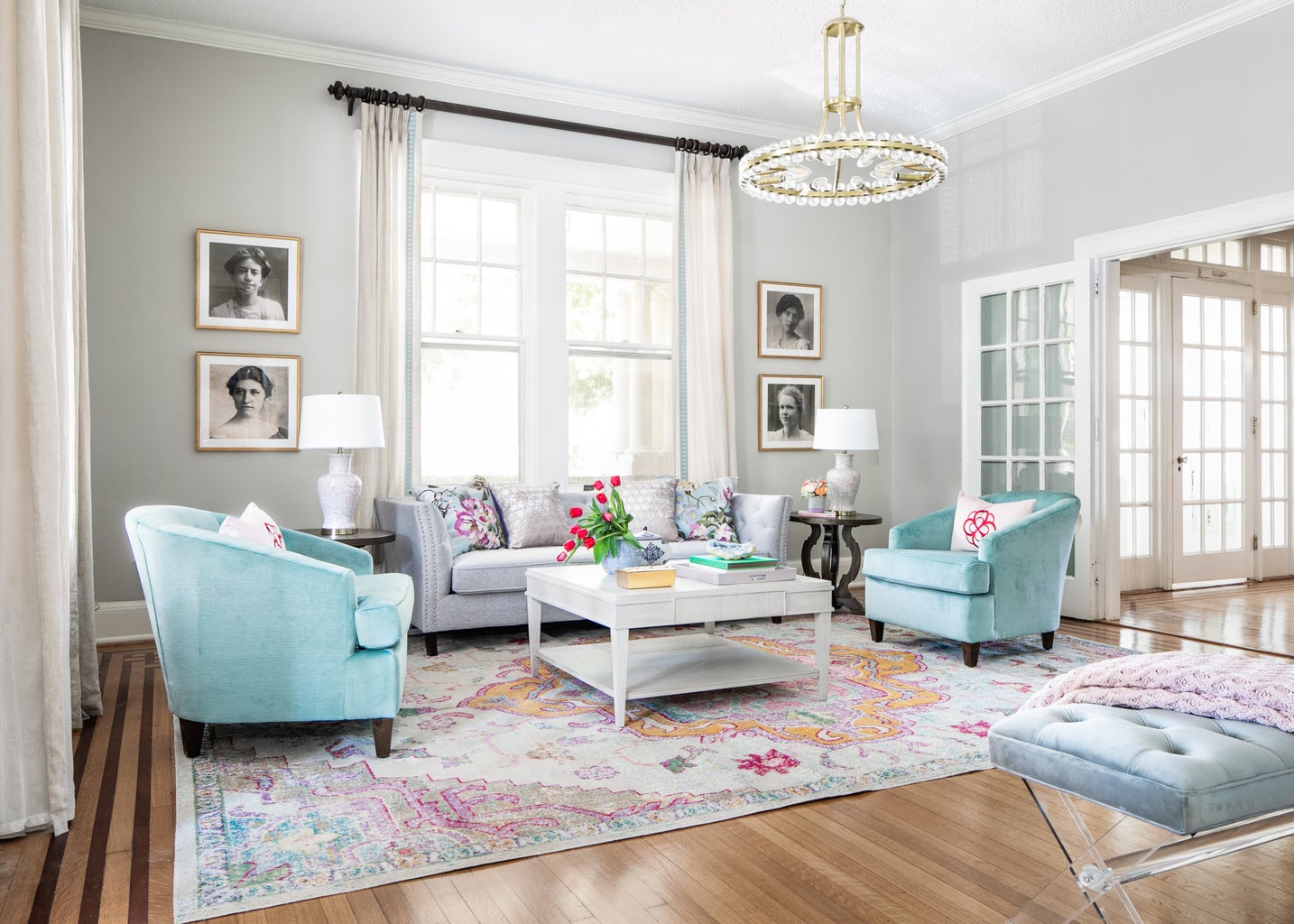 What was your source of inspiration for this latest project?
"Southern charm! This is a historic home, and I love that it has a huge front porch to welcome you. We wanted the interiors to be as charming as the exterior of the home and to reflect the personalities of the women in the chapter, so we created spaces that are bright and feminine while still feeling tailored. When we began to look at inspiration images for the specific color palette and feel for the home, ginger jars were in a handful of them. So, we started collecting vases and containers, and from there, the color palette developed. Since ginger jars are readily available, it made it very easy!"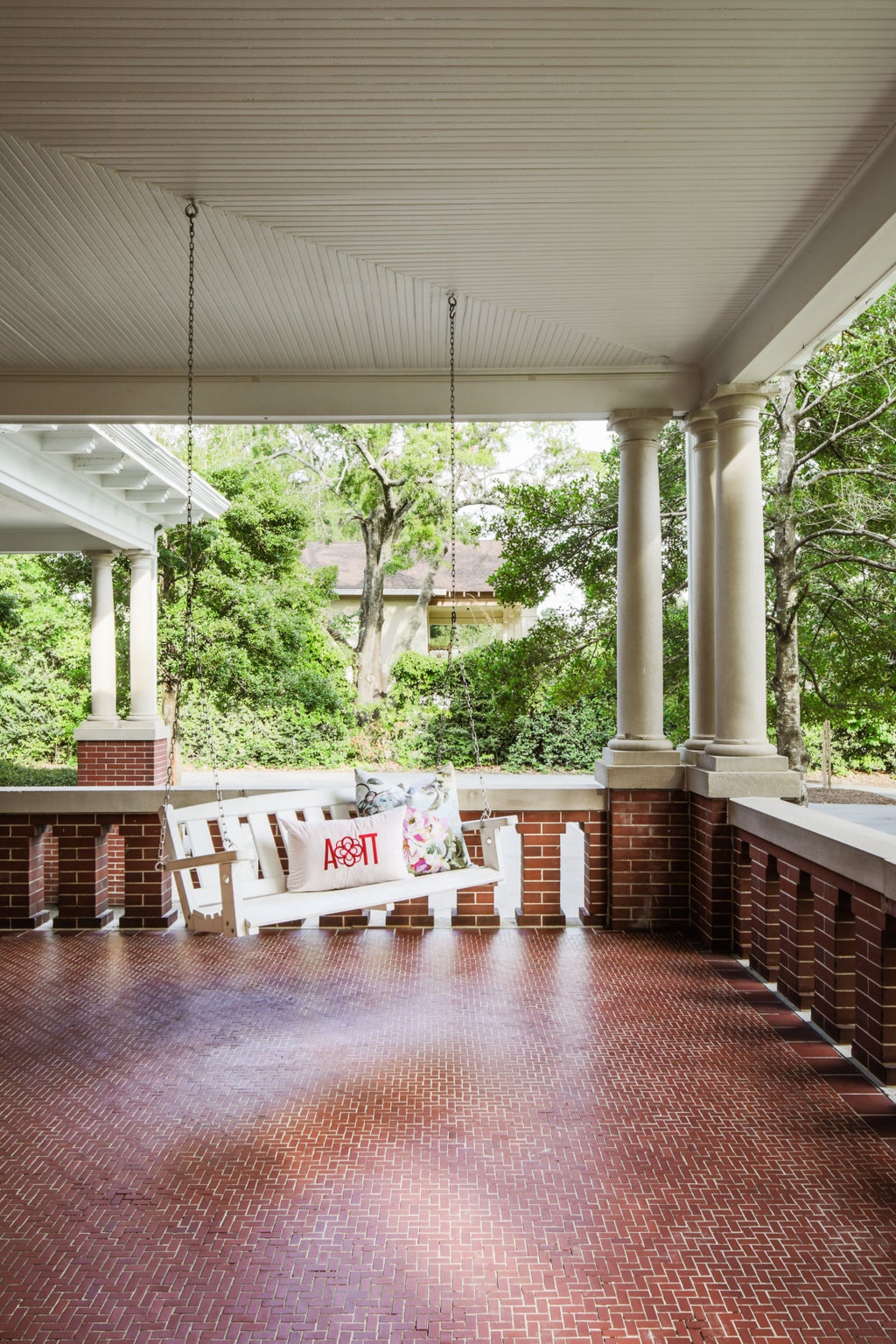 When you're remodeling, how do you find the balance in maintaining historical/classic elements and modernizing the look?
"We were fortunate enough to have amazing molding, trim detail, and original hardwood flooring throughout the home. It was important that we kept those elements in place, but they still needed a fresh coat of paint or to be refinished to look new again."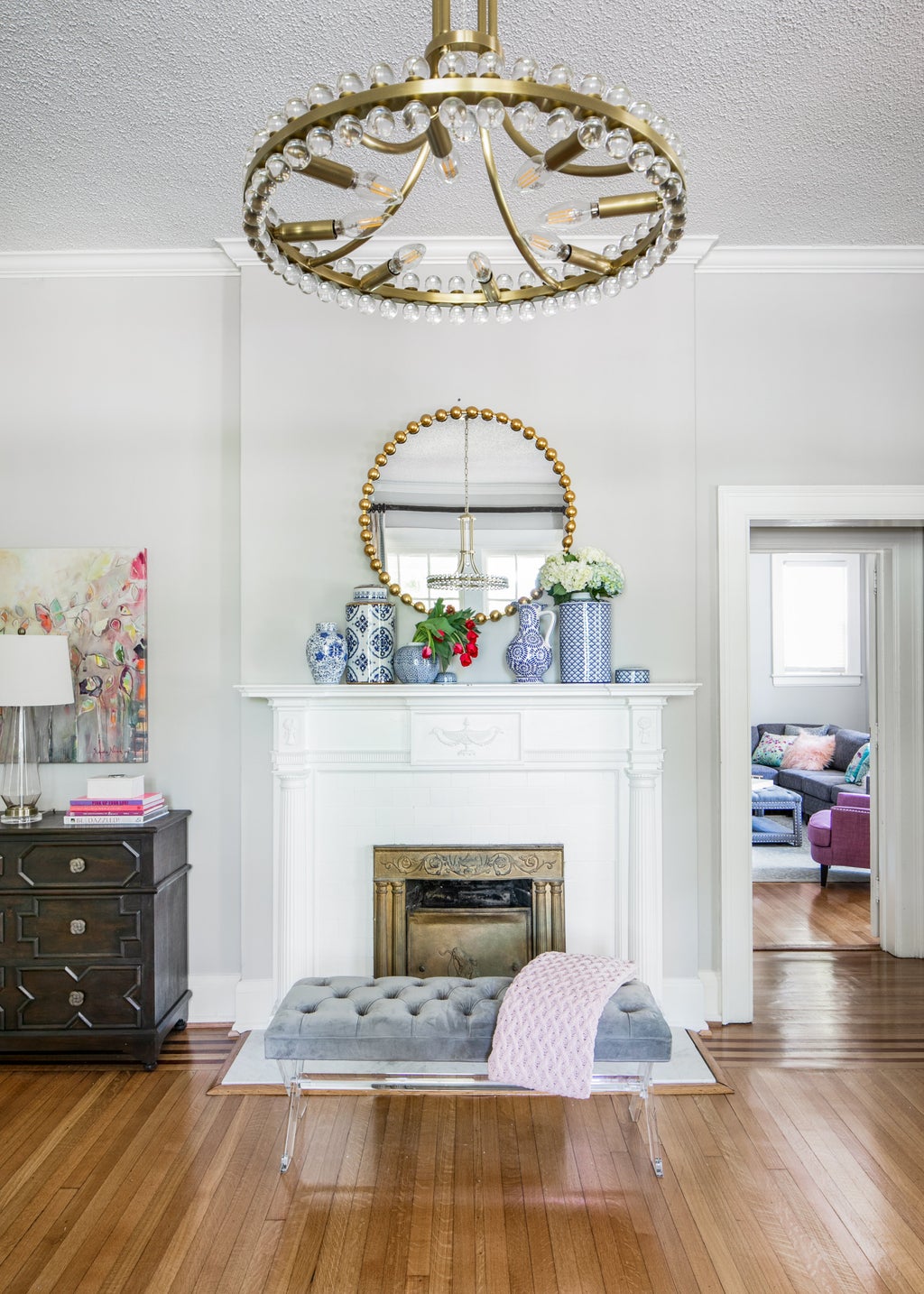 How many existing furniture or decor pieces do you typically get to reuse?
"We always try to reuse as many of the existing furniture pieces as we can, but sometimes they're too worn or damaged and replacing them is the more affordable option. Upholstered pieces, however, tend to get reused because they can easily be updated with new fabric."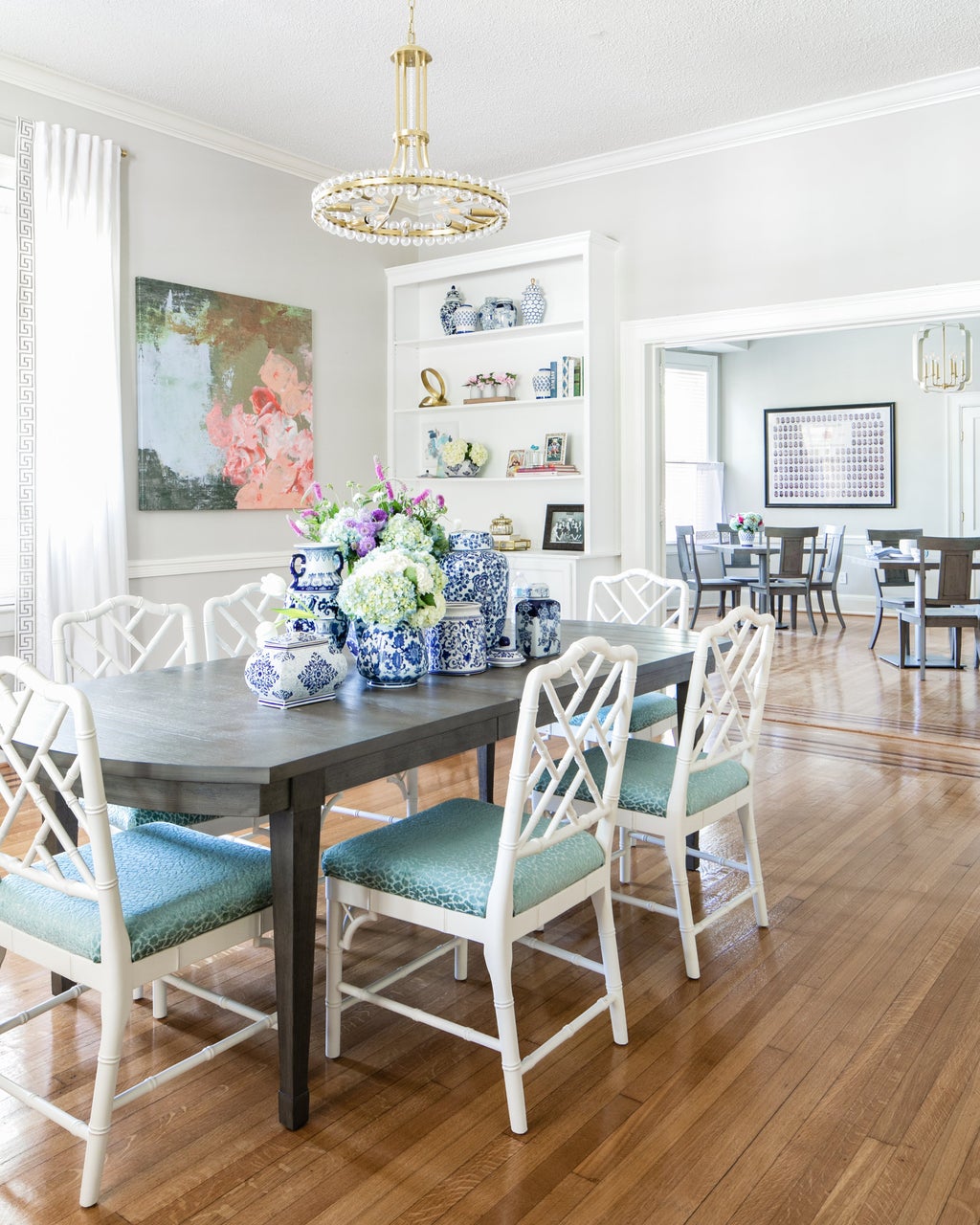 What's your favorite part about a remodel vs. a new build (or vice versa). 
"Each type of project has their advantages! Starting from scratch with a new build is always fun because we're not having to work with existing furniture or design flaws in the construction. With remodels, they tend to have really beautiful design elements that new construction doesn't have. Plus, we're usually able to reconfigure some of the walls in order to make the space function better. It's really nice to let those elements shine and become a part of the design!"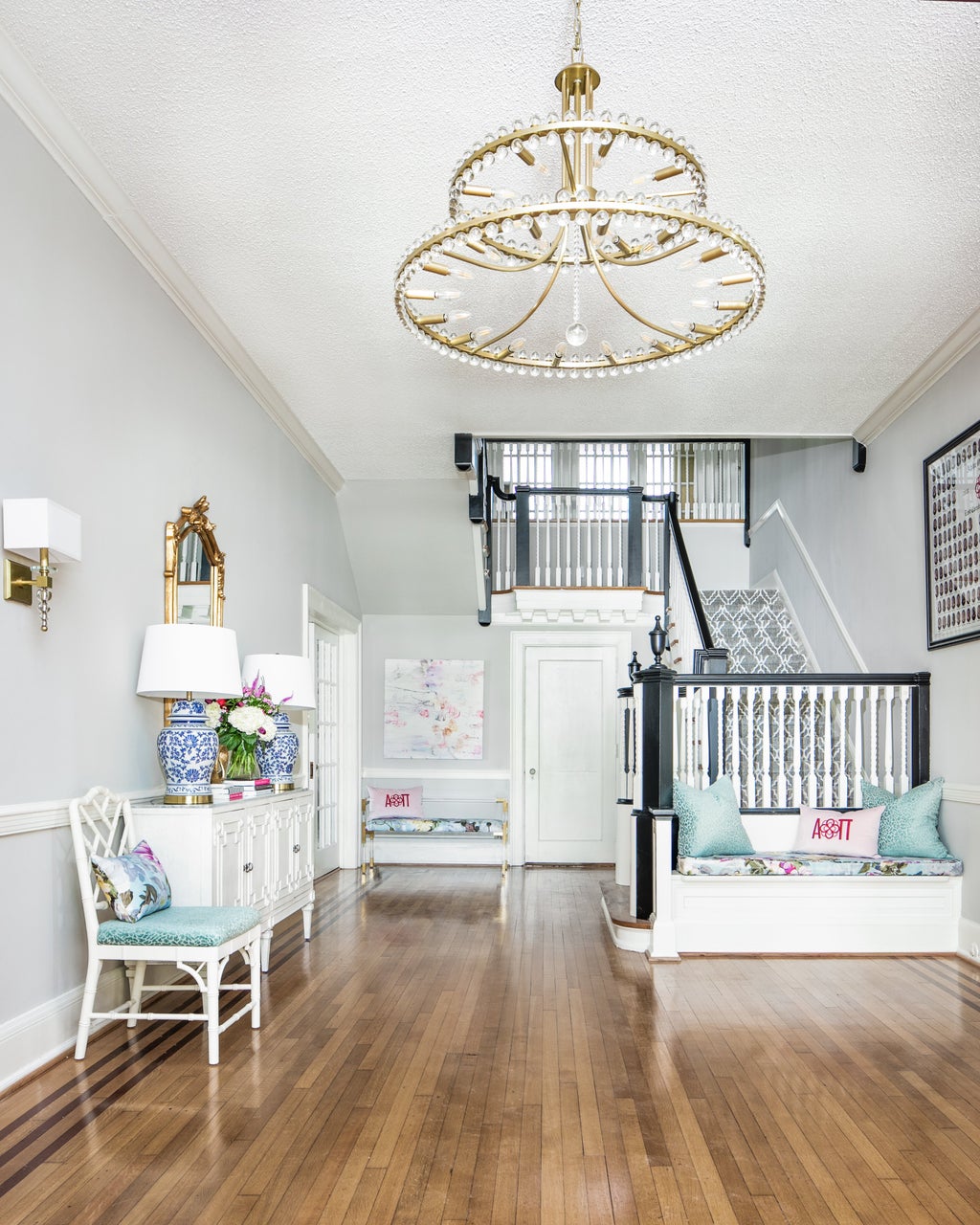 Do you have a favorite room/setup or find?
"Rooms with multiple functions have quickly become my favorite. They force you to think outside of the box! While it can be a challenge to create a space that doesn't look cluttered and still serves multiple uses, the end result is always worth it."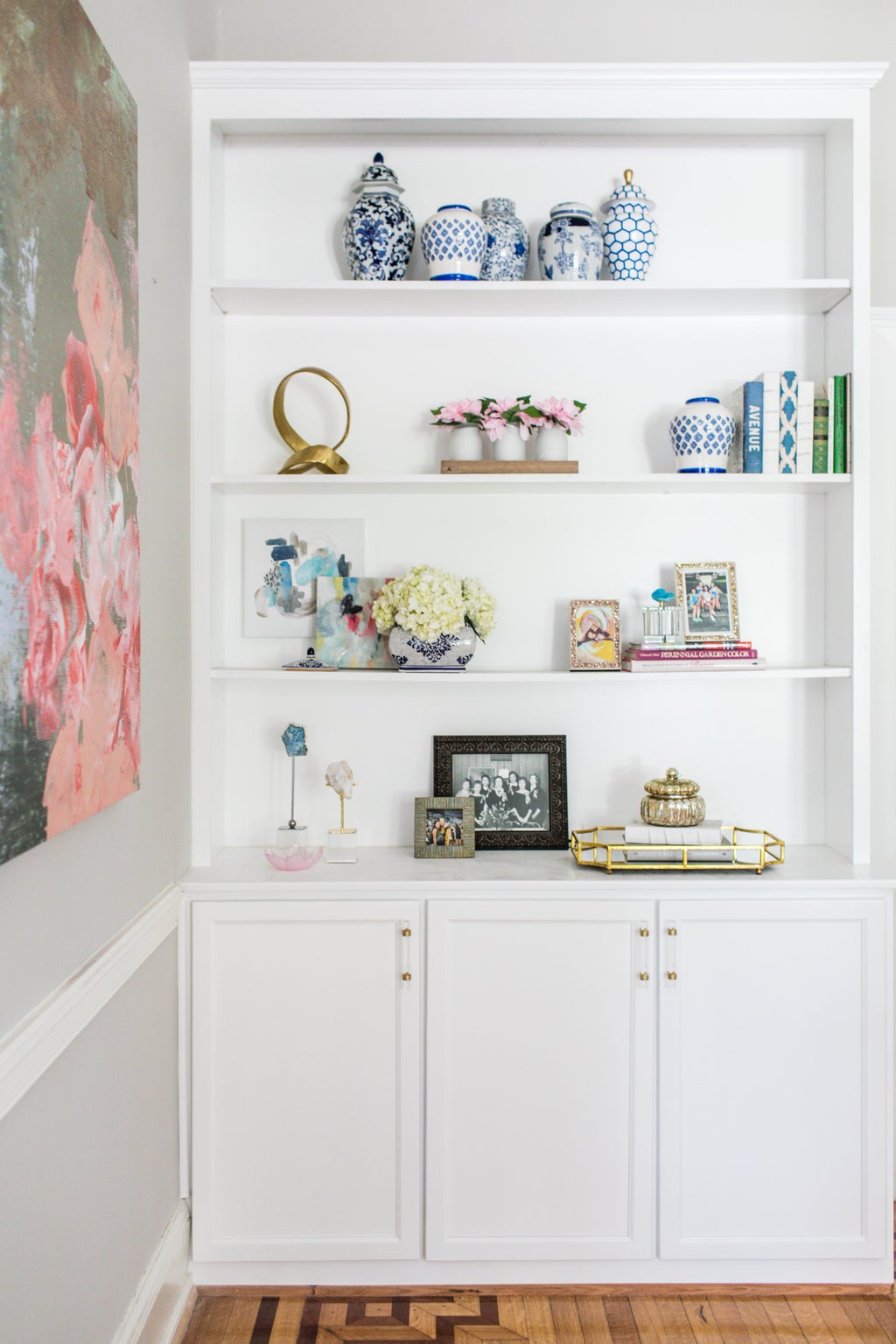 And if you're totally obsessed with the look here, you can shop the furniture and accessories for yourself!
Parlor Room:
Parlor Room Fireplace and Accessories:
Entry:
Dining Room: