The telltale sign that there's been a Harry Styles concert at Madison Square Garden is the feathers shed from colorful boas in the New York City streets. I used to live two blocks away from the arena, and my morning walks past MSG to the Fashion Institute of Technology campus were always a show. Most times, I could pretty easily guess what was going on at the Garden that night based on outfits alone. Whether it was high ponytails for Ariana Grande or glitter for Lady Gaga, it was always a fun place to people-watch. 
Gen Zers love their concerts. Open TikTok and scroll through your FYP, and you're bound to see Billie Eilish fans slaying their Happier Than Ever, The World Tour outfits. The days of throwing on a T-shirt and shorts for a concert are long gone, now replaced with bold makeup, neon colors, and cowboy boots.
Each artist has their own unique style that influences fans' concert 'fits. Walk into any Olivia Rodrigo concert and you're swimming in a sea of plaid skirts, corsets, and chunky leather boots. For a Taylor Swift tour stop, concertgoers match their outfits to Swift's latest "era" style (whether that's sparkly crop tops and wayfarers for 1989, leather and fishnets for Reputation, or red lipstick and vintage-inspired style for Red, Swifties are truly committed).
Beyond matching an artist's vibe, there are so many factors to consider when picking out what to wear to a concert, including comfort and weather. For many Gen Zers, though, style wins out over anything else. Take a Taylor Swift concert I went to during her 1989 tour, for example. I wore a skintight mini skirt and black heeled boots, and covered my legs in bandaids that had Swift's lyrics "Bandaids don't fix bullet holes" written on them. Practical? Not exactly. But I definitely had fun planning my outfit.
Need some inspo for your next show? Her Campus spoke to eight college students and early twentysomethings about their favorite concert outfits — and they did not miss.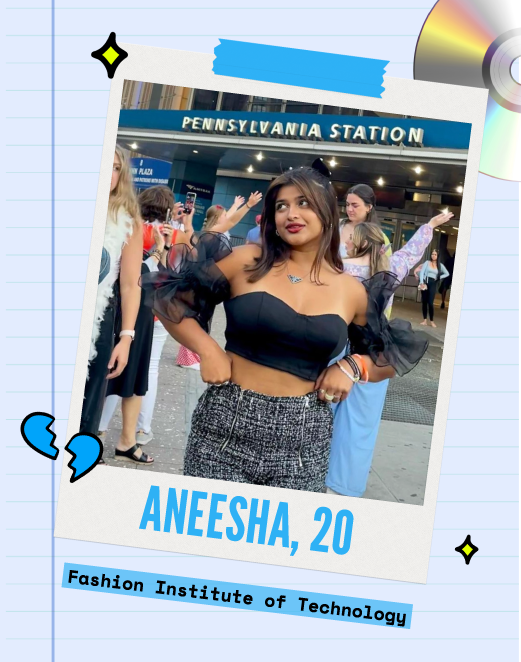 Concert: Harry Styles' Love On Tour
"I chose [this outfit] because it was something different from what I usually wear to his concerts, which is usually a lot of glitter, feathers, or a dress with funky prints of some sort. I wanted to give off classy, timeless, messy French girl vibes. And I wanted to give an outfit that kind of screamed 'Little Freak' and 'Grapejuice' (even though 'Grapejuice' isn't on the setlist) because they're my favorite songs! Overall, it's much more different than my other concert outfits because I stayed with a black and white then rather than a pop of color, which is what you usually see at Harry Styles' concerts."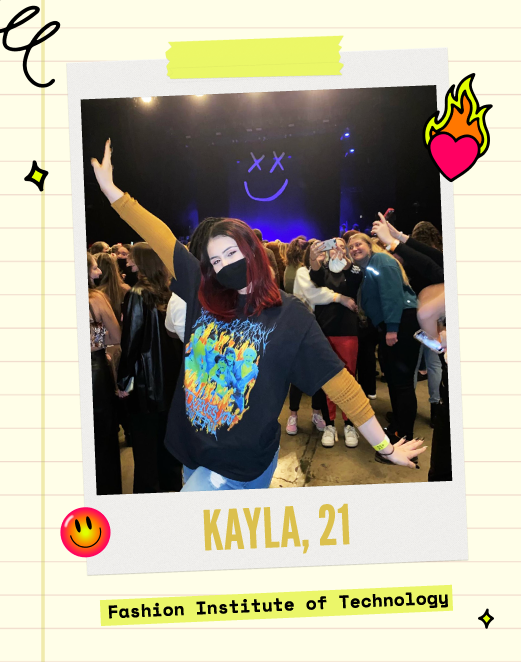 Concert: Louis Tomlinson's World Tour
"I like this [outfit] because I feel like people make concerts out to be like fashion week and there's so much pressure to wear cute outfits with hundreds of accessories. I loved this one because I was able to wear a graphic tee and ripped jeans, so it fit the vibe of the concert, but I was also comfortable the whole time without constantly pulling down a dress or feeling self-conscious."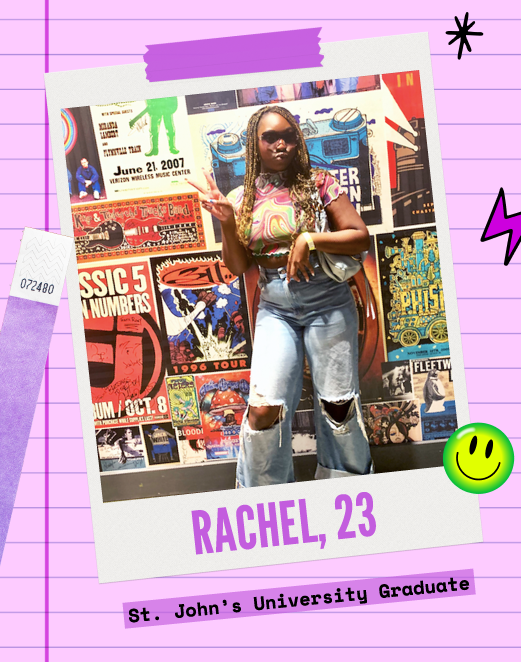 Concert: Snoh Aalegra's Temporary Highs in the Violet Skies Tour
"I love that my outfit matched the color scheme of Snoh's album and lighting at her show."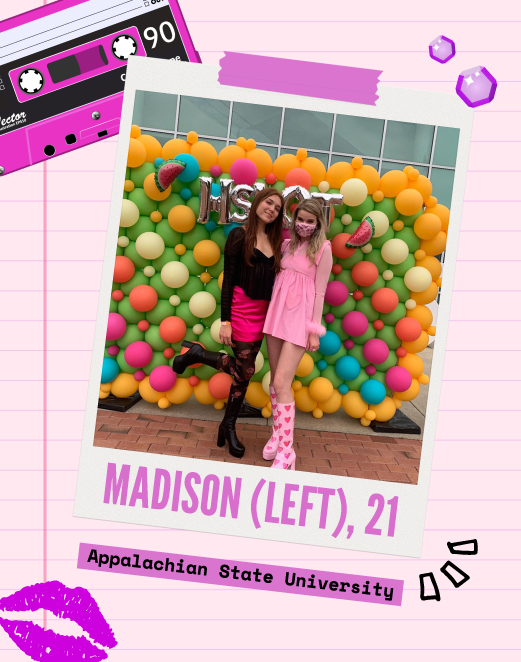 Concert: Harry Styles' Love On Tour
"The boots [are what I love] about my outfit. [My friend and I] are both already tall, [but] chose to wear 3-inch heeled boots — our view never got blocked once. Also, I thought that the color scheme would match Harry's vibe and the concert's vibe that night. He ended up coming out in a full pink outfit! It was just as I imagined! That definitely made it special. Also, the top I wanted to wear didn't come in [on time], so I snagged [the] one [I wore] from Urban Outfitters the night before. Overall, the color scheme and matching the vibe of the concert to our outfits made it special."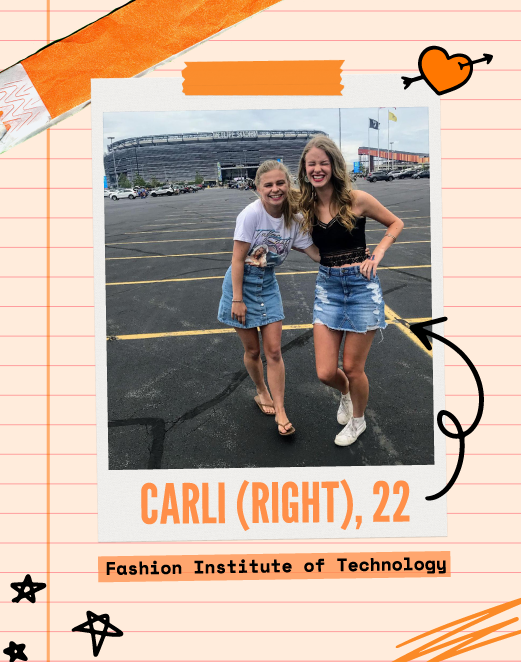 Concert: Taylor Swift's Reputation Tour
I had to include myself here! My most comfortable concert outfit stands out the most for me. It was for Taylor Swift's Reputation tour in 2018 and I had just graduated high school. I had gone to another concert of the same tour the week prior, and was going again just to enjoy the show for a second time, so I chose a comfortable crop top, skirt, and sneakers combo. It downpoured the entire time, so my cute outfit was covered by a plastic rain poncho. While for some that might have ruined the experience, I honestly felt like the rain enhanced the energy of the crowd. While I love meticulously planning a great concert outfit, sometimes the best memories are made when you're not even thinking about what you're wearing.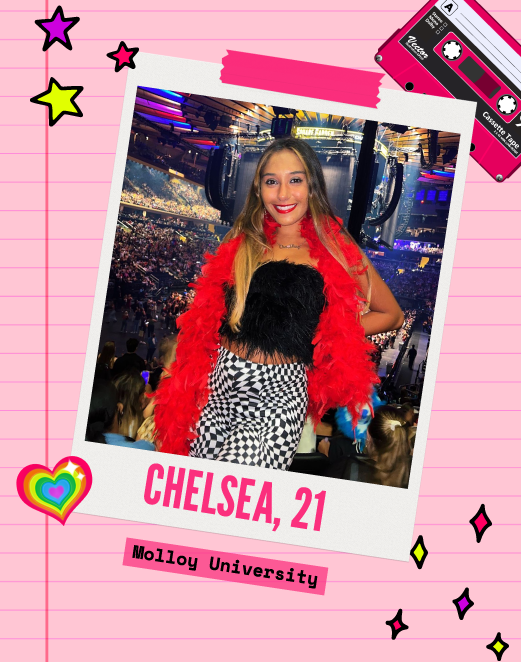 Concert: Harry Styles' Love On Tour
"I get my [concert] style off of pieces that Harry Styles has worn, so it makes me feel closer to him."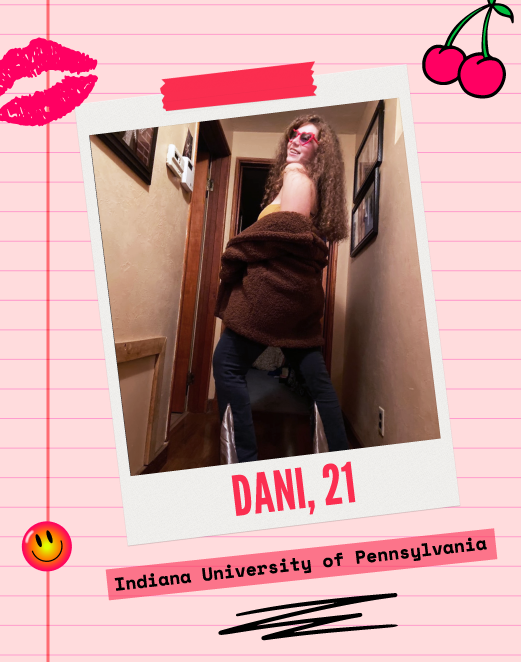 Concert: Elton John's Farewell Yellow Brick Road Tour
"This is a 'fit I put together for the coolest concert I've been to so far! I wore this for Elton John's farewell tour, [which references The Wizard Of Oz]. I'm a big Elton Fan, so I tried to match the theme of the tour with my outfit. The wild hair and brown fur coat were meant to represent the Cowardly Lion; the top and necklace represented the Scarecrow; the blue pants, red shoes, and red heart glasses were for Dorothy; and the silver flares on the bottom of the pants were a nod to the Tin Man. The purse I wore was actually my favorite part, since it's made from an actual album … it's a plastic vinyl and record vinyl of the Goodbye Yellow Brick Road album. This concert was so special to me, and I'm a huge Elton fan to this day (if you couldn't tell)!"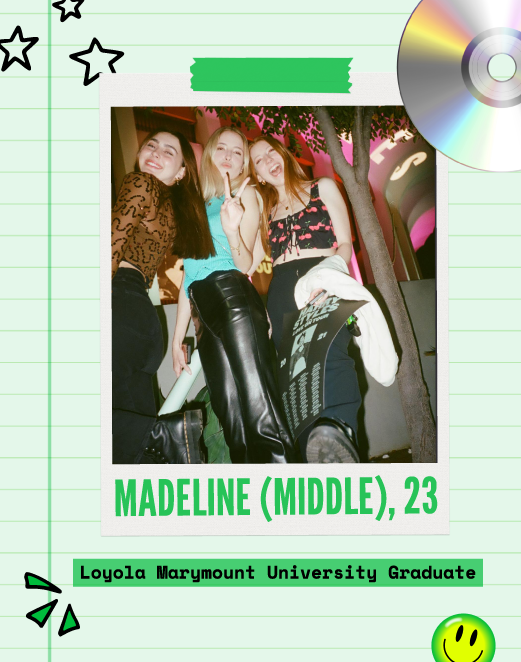 Concert: Harry Styles' Love On Tour
"I loved my outfit for Harry Styles. It felt different from what I normally wear. [It was] black leather pants with a bright blue knit top. I felt so cool, especially because Harry fans have been really dressing up for his shows, I felt a part of it. I went with my sister and our best friend so we coordinated our outfits … I think that's my favorite part: coordinating with my concert buddies! This night was so special and I believe our outfits impacted that as well. We all felt cool and added different statement pieces to our outfits. I love my blue knit top. I had actually thrifted it from the Palm Springs flea market and it's just so different and beautiful. It has an open back and ties in the middle. The detailing is so amazing. Every time I look at it I remember how much fun that night was at Harry Styles!"
Check out the rest of the Her Campus Music Issue here.