No amount of hairspray or excessive use of my straightener will allow me to escape the truth: I have impossibly frizzy, hard-to-manage hair. In the summer, I can spend an hour blow drying and straightening my hair, applying multiple anti-frizz treatments along the way, and my hair will still frizz up the moment I step outside. My hair in the winter, though, is even more impossible. It's dry and brittle, almost straw-like, and the cold air and snow always render it dull and lifeless. However, through watching YouTube videos, spending entire paychecks on hair care products, and lots of trial and error, I've managed to tame my untameable locks and maintain a respectable hairdo when facing winter weather. Here's how I combat my dry, frizzy hair during the winter.
1. Moisture is your best friend
Moisture is a scary word to a lot of people, but it doesn't need to be. In the winter, there's less moisture in the air, and the environment is looking for any way to get the moisture it's craving. As a result, when you step outside, the moisture in your hair is soaked up by the air, leaving your hair frizzy. The only way to combat this is by ensuring that your hair is extra moisturized prior to going outside.
Adding moisture to your hair doesn't mean dousing it in oils so that it takes on a slick, grease-like texture; there are ways to add moisture to your hair that leave it soft and shiny Begin by picking up a moisturizing shampoo and conditioner like the L'Oréal Paris EverPure Moisture Shampoo and Conditioner ($11). Be sure your shampoo is sulfate-free (more on that later!). Next, apply leave-in conditioner, such as the Garnier Fructis Sleek and Shine Intensely Smooth Leave-In Conditioning Cream ($3), to the ends of your hair. Use this sparingly, and try to avoid getting any on your scalp, since it may make your scalp look greasy. The ends of your hair, which are usually the most dry, will get the most benefit from leave-in conditioner.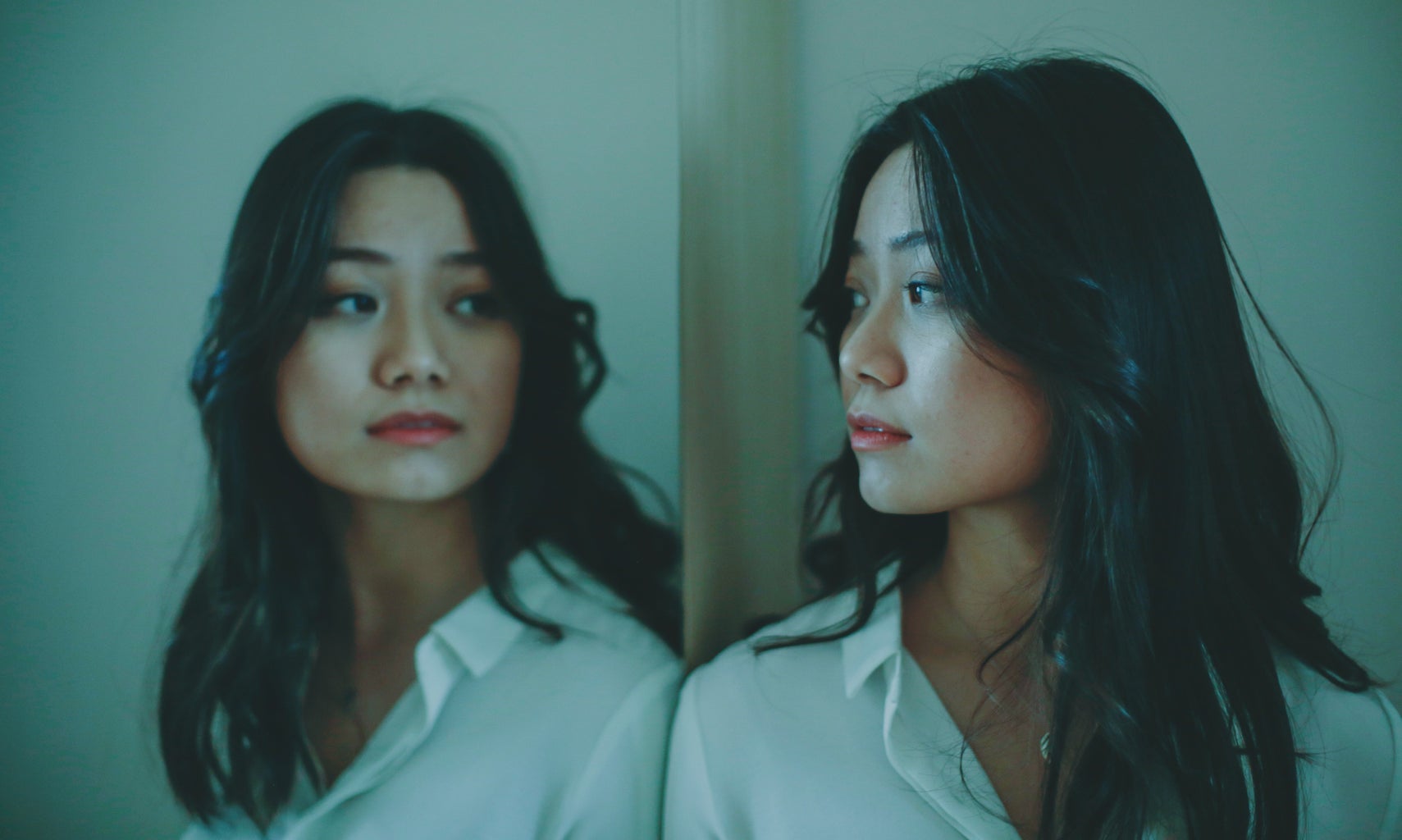 When your hair is dry, apply a light oil throughout your hair for extra moisture and to smooth down any flyaways. You can apply any leftover oil to your scalp, but be sure to brush the oil over the top of your head very lightly and only if there's frizz there. If you like using texture creams or any other products in your hair after you wash it, adding a little bit of oil to your hair will give your hair the added moisture it needs to look and feel healthy. It's also a good idea to deep condition your hair once or twice a week with oils like pure coconut oil or olive oil, which will infuse more moisture into your hair and leave it soft and smooth. Finally, get regular trims to keep the ends of your hair damage-free, since dry, brittle ends are more prone to frizz than healthy, moisturized ones. 
If you think your hair will be in need of some extra TLC throughout the day, keep a travel-size bottle of hair oil or cream in your bag at all times. If you discover a few hairs haven fallen out of place since you first left your house, your travel-size hair products will provide immediate relief to your stubborn strands. Be warned, though: if you choose to carry around miniature versions of your favorite hair products, be sure to keep them secured in an airtight bag to avoid spillage in your work or school bag. You'll save a lot of energy and money by doing this — just a few weeks ago, I spilled a $30 bottle of Brazilian Blowout Ionic Bonding Spray in my duffel bag. With no airtight casing to protect my duffel bag, it was a messy and expensive mistake. 
2. Avoid using heat when you can
I know, I know: you have to straighten your hair every day. As someone who is only happy when my curls are completely straight, I understand the appeal of heat styling. But if you can go just a few days without your beloved blow dryer or flat iron, your hair will be better off for it. On the days when you must use heat, take your time drying and smoothing every lock of hair beforehand so that you won't have to go over your head multiple times — a good rule of thumb is to wait until your hair is about 80% dry before you begin to blow dry it: this will help prevent frizz and reduce the amount of time you're using heat on your hair. Sleep on a silk or satin pillowcase at night to keep your hair from frizzing up while you sleep. In the morning, brush through your hair as needed, apply a light oil or spray, and you're good to go!
When using heat, be sure to use heat protection: I recommend the TRESemmé Thermal Creations Heat Tamer Spray ($6), or the Garnier Fructis Style Flat Iron Perfector Straightening Mist ($4), but any brand will do.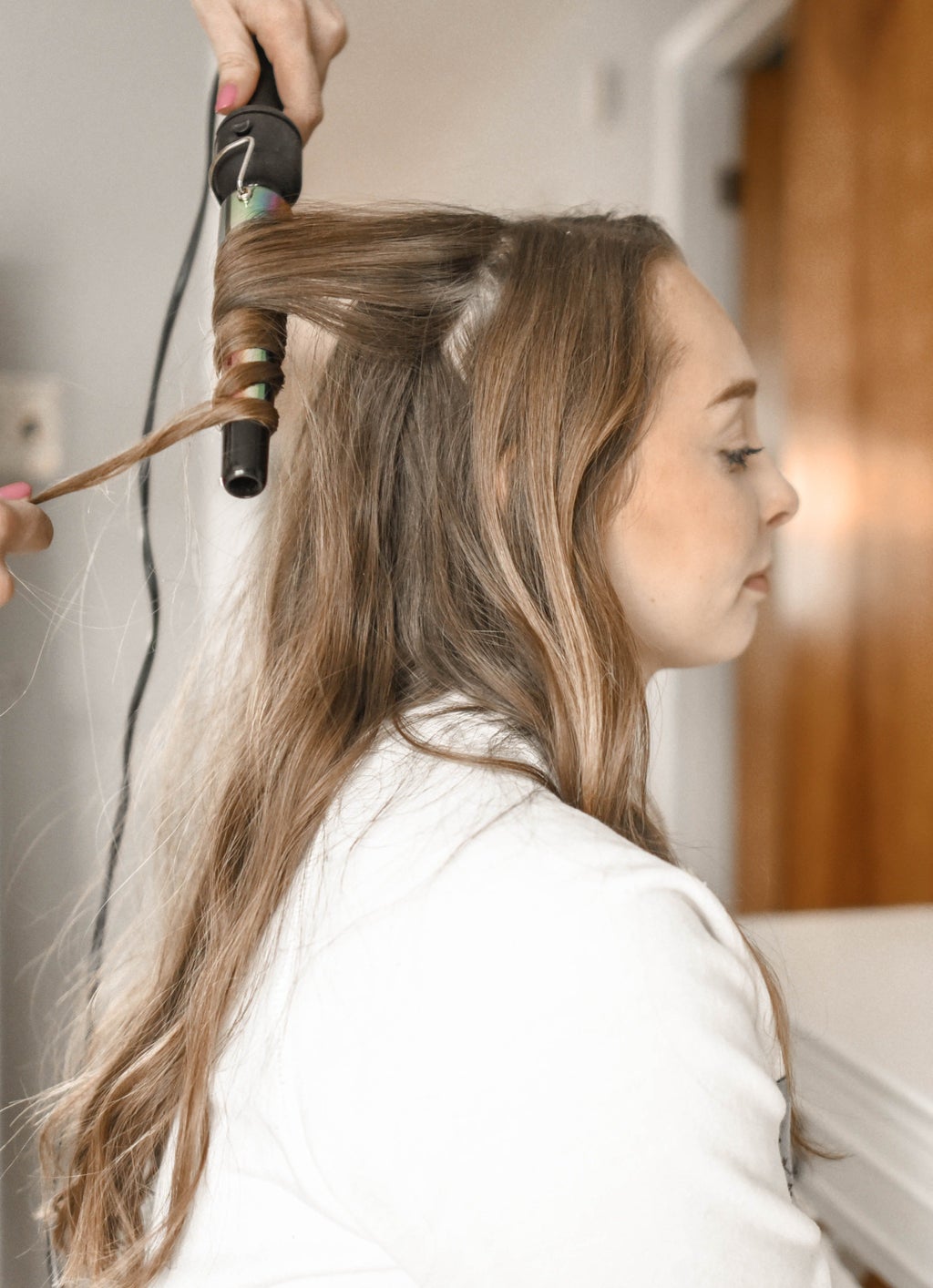 3. Go sulfate-free
If there's one piece of advice you take from me, let it be this: sulfates are a no-no. Sulfates are surfactants, which is a fancy, science-y term for a detergent that is used in products like shampoos to clean your hair. When you lather your hair and the shampoo foams up, that's the sulfates working. The problem? Sulfates are almost too good at cleaning — they strip your hair of its natural oils, rendering it dry and dull. 
To avoid this problem, go sulfate-free! This might seem scary at first, since sulfate-free shampoos don't foam, and many of us associate the foaming with cleanliness. Fear not, though: foaming actually has no relation to the cleanliness of your hair. While you won't experience foaming with a sulfate-free shampoo, your hair will still feel clean and refreshed, as well as softer and more moisturized. I typically gravitate toward the L'Oréal Paris EverSleek Sulfate Free Keratin Caring Shampoo ($5), but there are plenty of other sulfate-free shampoo options out there. Try switching to a sulfate-free shampoo and see if there's a difference. If anything can fight the dryness of wintertime, it's a shampoo free of sulfates.
4. Be gentle with your hair
When I'm frustrated with my hair, I have a tendency to yank a comb through the ends, or aggressively pull a knot from it. Your hair might not be able to experience pain, but your scalp certainly can, and being rough with your hair will make it more prone to frizz and damage. Pulling at your hair, twisting it into tight knots, and brushing through tangles, especially while it's wet, can all damage your hair. So, when you come across knots or tangles in your hair, be patient and gentle as you undo them. Rather than pulling your hair back into a tight ponytail or bun, which will put a strain on your scalp and damage your hair, try to wear your hair down, or in loose braids. Lastly, try to avoid touching your hair too much, since doing so will pull the natural oils from your hair, making it drier and frizzier. 
5. When all else fails, style it
If you're having one of those days where your hair just cannot be managed no matter how much care you put into it, you might want to put it up. Throw your hair in a loose ponytail or bun, or even some cute braids. You can use bobby pins and a hint of hairspray to keep flyaways in place, or even accessorize with a cute headband or ribbon. I don't particularly like the way my hair looks when it's up (or when it's super frizzy), so if you're like me, you can draw attention away from your hair by wearing a cute outfit,  putting extra time into your makeup, or wearing eye-catching earrings. Since it's wintertime, you can also accessorize with a hat or ear warmers. Or, you can go out in public, frizzy hair and all, and remind yourself that everyone has bad hair days. And people are usually so focused on themselves and how they look that they don't have time to scrutinize the way you look. So, don't worry if your hair looks less-than-perfect one day: chances are, you're the only one who notices.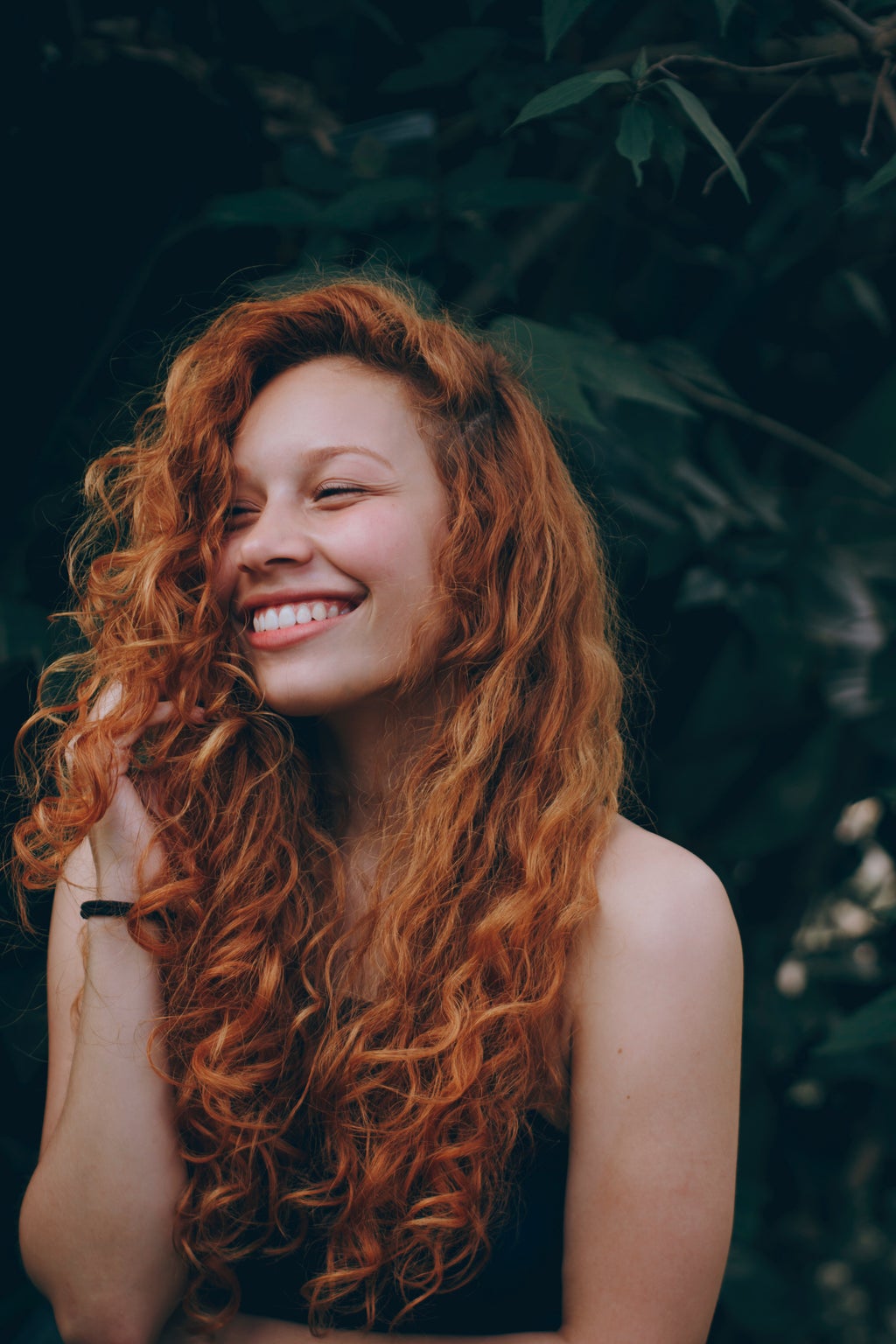 The journey to great hair is a long one; once you think you've defeated the frizz, wintertime rolls around and challenges you once again. However, with the right amount of moisture, patience, and care, you can revive your lackluster locks and embrace the perils of winter with a smile on your face and a bounce to your hair.