In Her Campus' series Closet Check, we're getting a look inside the closet of a college student and learning all about how they put together their favorite outfits. In this piece, we talk to Madison Bailey, a senior at Appalachian State University, who's all about simple, chic looks and likes to thrift pieces in the name of sustainability.
Name: Madison Bailey, 21
Year: Senior
School: Appalachian State University
Where do you live? Off campus in an apartment
These responses have been edited and condensed for clarity.
The Closet Check
I love all the space in my closet! Theres enough room for all of my winter coats, and enough room to store my summer clothing. I also have a large drawer chest that I store my clothes in, too. For accessories, I use a folding hanger beside my closet. When picking an outfit, I usually assess my mood in the morning and go from there. If I'm feeling lazy, I'll throw on a comfier, more relaxed outfit. If I have a little more energy and more activities throughout the day, I'll throw on something a little chicer. I tend to stick to an earthy color palette combined with soft, comfortable textures!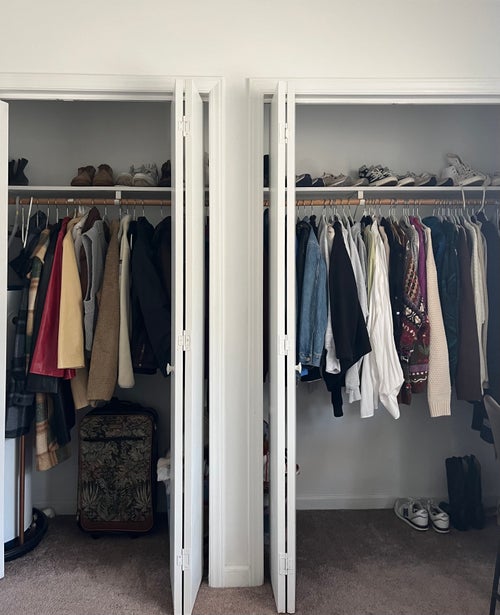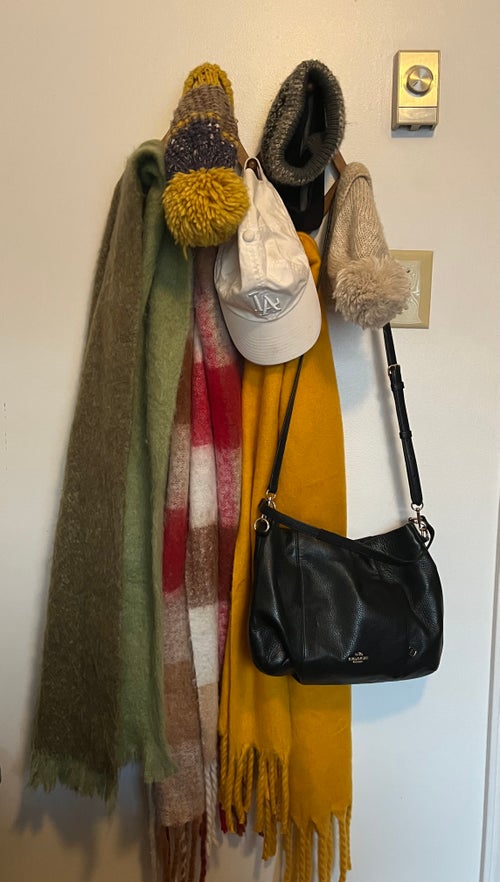 WHAT I'D WEAR TO: AN INTERNSHIP INTERVIEW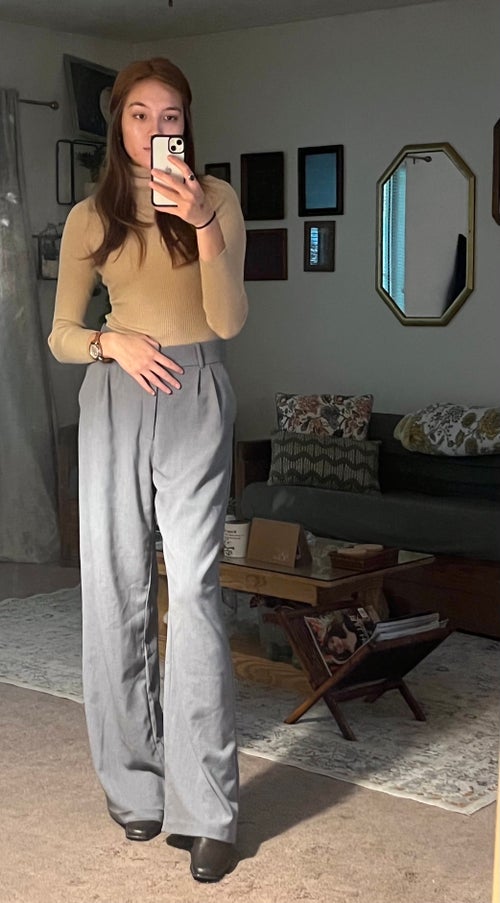 I'd wear this turtle neck and trousers combo. The top and bottoms are from Abercrombie & Fitch, high quality, and I absolutely love them as staple pieces! I think a nice pair of structured trousers will make a good impression when you're interviewing for a job or internship. I combined the outfit with a pair of brown, square-toed boots and my favorite Fossil watch to complete the look. I think an outfit like this is simple and chic, which is perfect if you're meeting a potential employer for the first time.
WHAT I'D WEAR TO: A FOOTBALL TAILGATE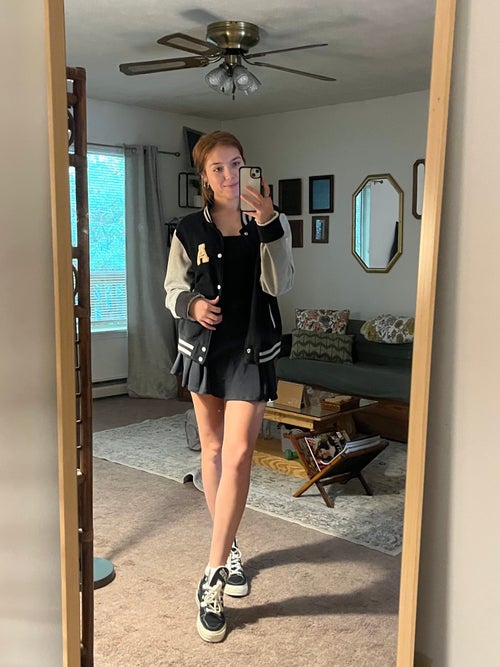 You can never go wrong with an all black outfit on game day. This look features a black corset top, black pleated skirt (both thrifted, besties), black converse, and vintage App State varsity jacket. I love rocking my school gear, so I tend to choose something with our logo when tailgating! For hair, I always choose something that won't get on my nerves throughout the tailgate and game, and a simple slicked back pony is a great choice!
What I'd Wear To: Class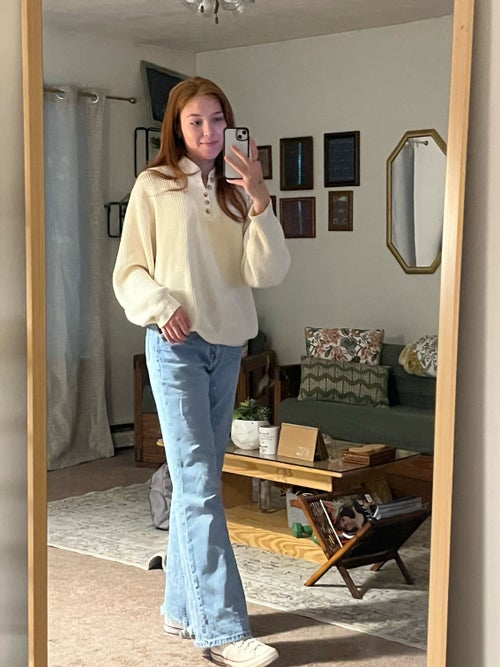 I love to be comfortable when choosing an outfit to wear to class. In this look, I'm wearing a thrifted cream sweater and flared l.e.i jeans I thrifted. I paired the outfit with my favorite two-toned, high-top Converse! This outfit is perfect for layering — which means it's perfect for Boone. There's not a day that goes by at App State where I'm not adding and removing layers, so a simple sweater and jeans 'fit works wonderfully!
What I'd Wear To: A House Party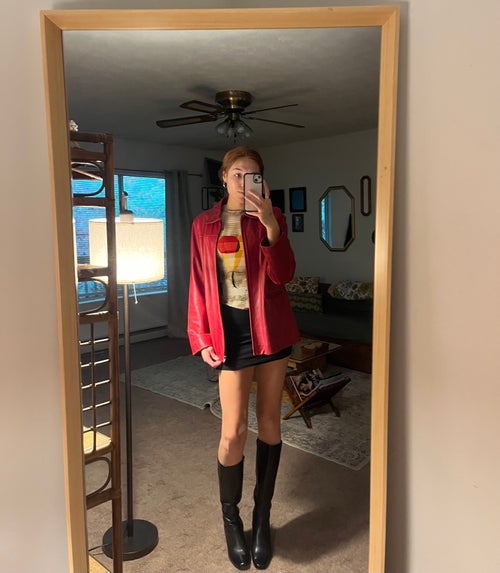 Choosing a house party outfit is always difficult for me, but I always tend to go for faux leathers and pull out my most interesting tops! In this look, I'm wearing my favorite thrifted multicolored tank. It has a ruched-like texture and is full of interesting shapes and colors — it's always a conversation starter, so its perfect for a house party. For hair, I love to rock a braided pony because it keeps all of my hair back while looking chic! For the rest of the outfit, I'm sporting a simple black mini skirt with thrifted knee-high boots.