The time has finally come. Season 3 of Emily in Paris is officially available on Netflix, and fans everywhere are freaking out. Yes, over the jaw-dropping finale (don't worry, no spoilers here!), but there's also discourse surrounding Emily's iconic looks this season. If there's one thing series viewers can trust Miss Emily Cooper on, it's her sense of style. As anticipated, Emily's wardrobe in Season 3 is comprised of bold, statement pieces — most notably, her coats.
Whether she's rendezvousing with a love interest, or sampling the ever-so-coveted McBaguette, Emily is always the best dressed in the room. Her striking coat styles bring together every outfit she wears, from eye-catching textures to bright, funky patterns. Looking to replicate the luxurious looks from Emily in Paris Season 3? The following 12 bold coats are the perfect place to start. Reminiscent of Emily's jackets throughout the season, these styles are sure to steal the spotlight at any occasion. Now, you just have to book your one way ticket to Paris.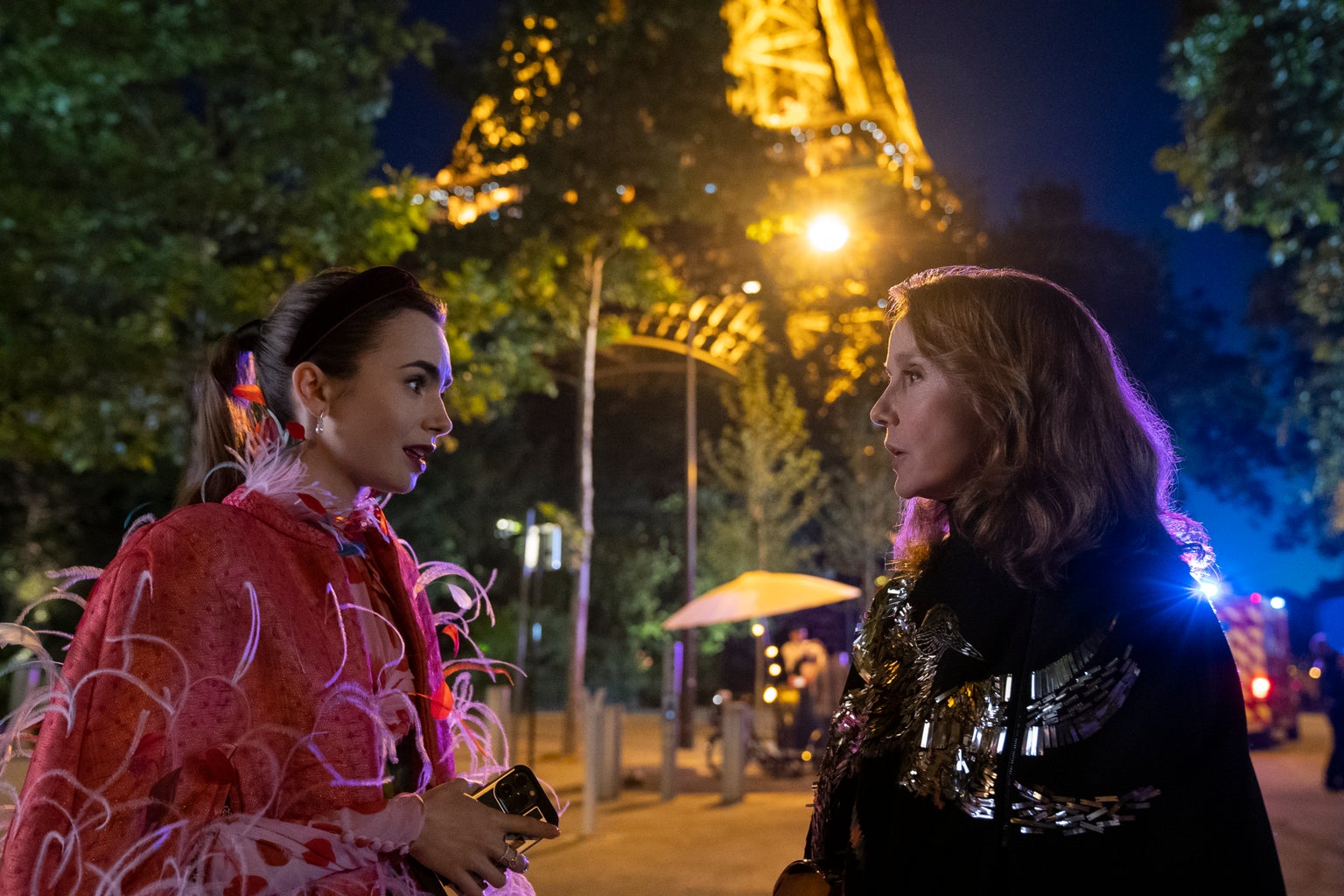 1. Nasty Gal Feather Collar Sequin Jacket
In Episode 1 of Season 3, Emily styles this luxe, bright pink feathered cape, custom-made by costume designer Marylin Fitoussi. Replicate her fun, feathery silhouette with this Feather Collar Sequin Jacket from Nasty Gal ($148).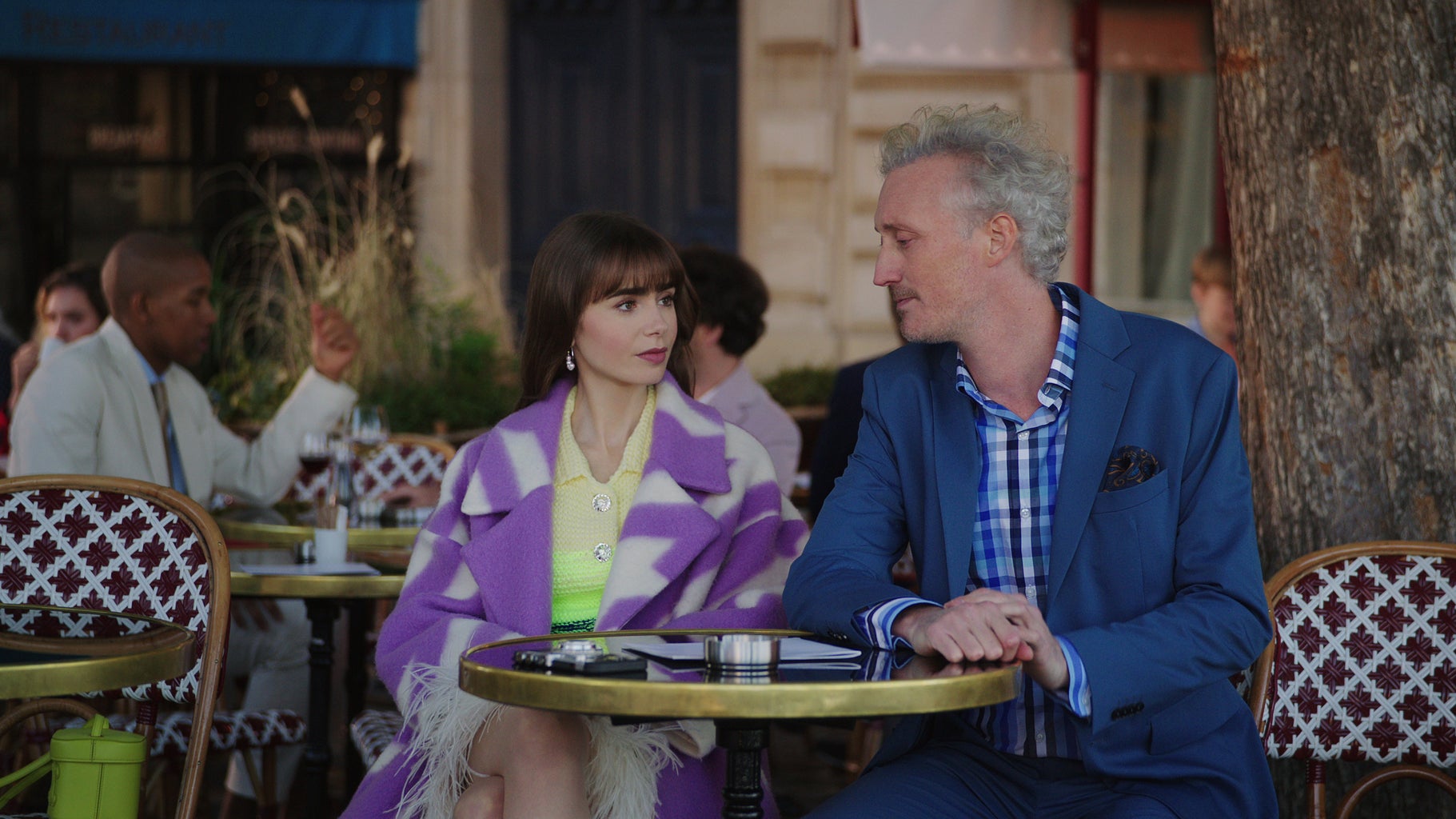 2. Girlfriend Material Wave Kai Faux Fur Coat
It's official: Emily just declared long, colorful overcoats as the it-girl trend of the season. For a similar style and equally-funky patterned feel, add this Girlfriend Material Wave Kai Faux Fur Coat to your wardrobe ($195).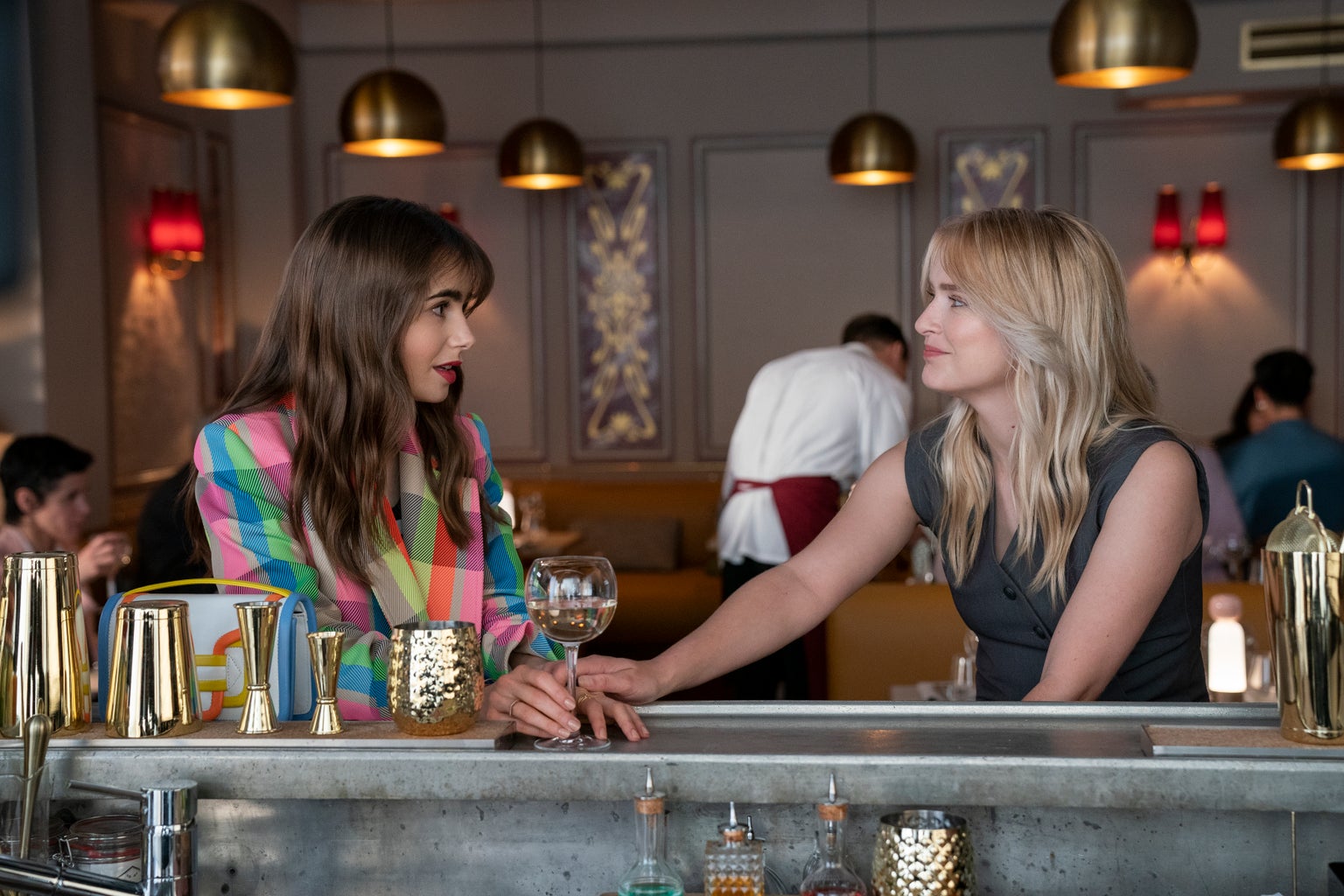 3. Sequin Double breasted Suit Blazer
I can't stop thinking about Emily's Mira Mikati neon checked tailored jacket from Season 3, Episode 2. Style this ASOS Sequin Double Breasted Suit Blazer for an equally iconic look ($97). Bonus points if you add the matching skirt — what would Emily do?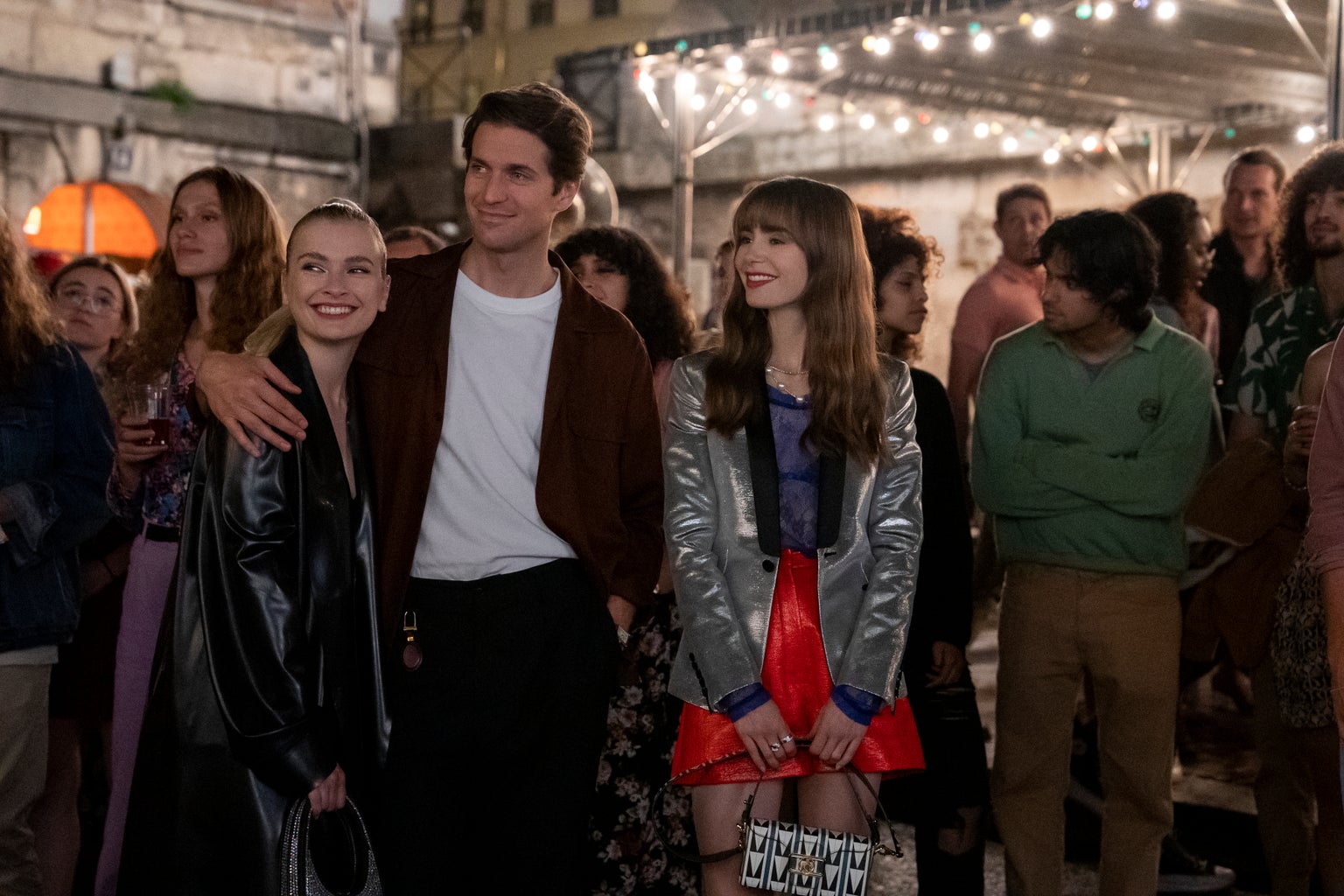 4. I Saw It First metallic oversized dad blazer
In Season 3, Emily shows us structured workwear does not have to be boring. Tap into this winter's metallic trend, and replicate Emily's silver coat from Episode 2, with this ASOS Metallic Oversized Blazer ($96).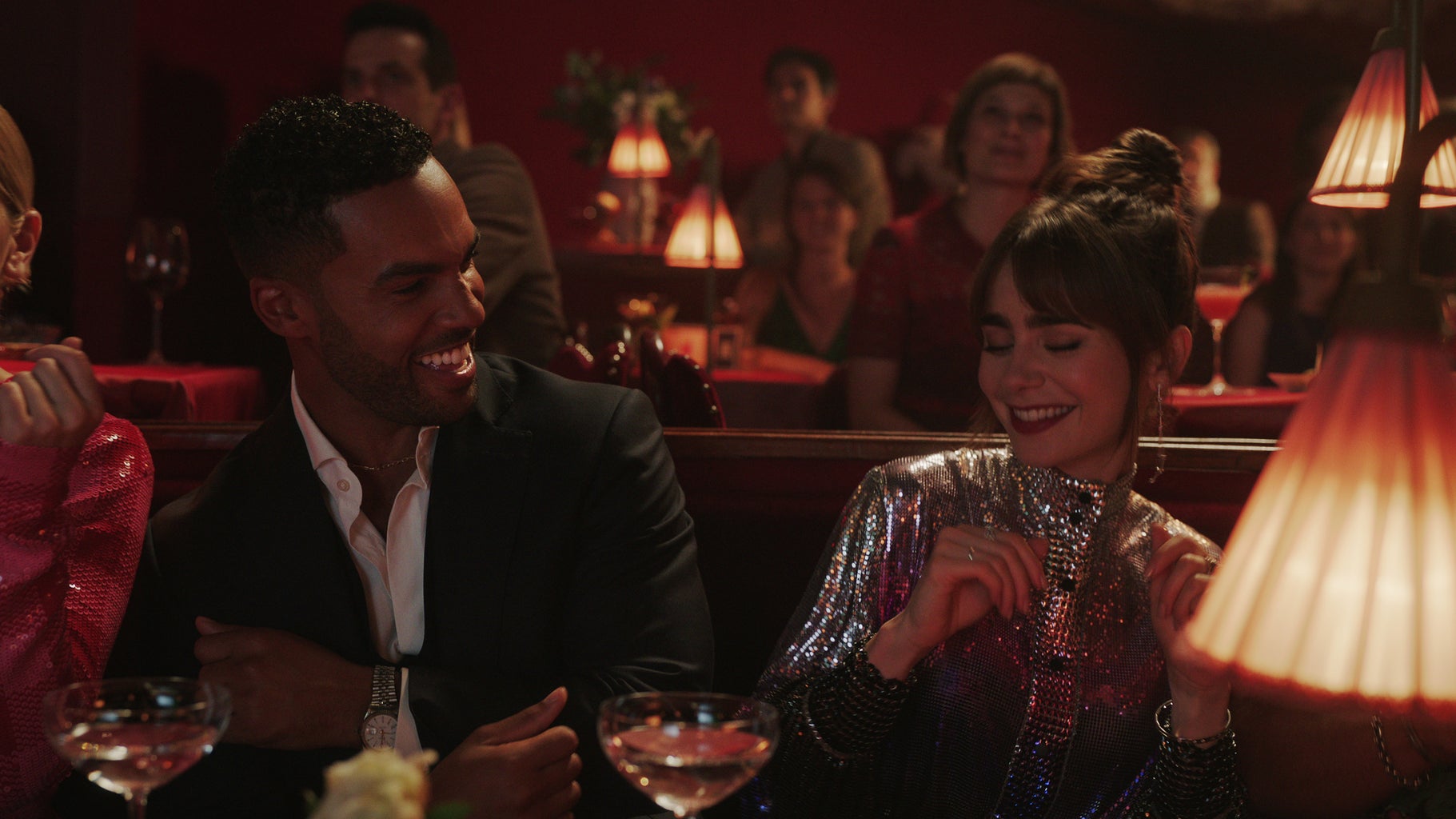 5. Amanda Uprichard Robbie Sequined Jacket
A style icon can never have too many sequins in their closet. In Episode 3, Emily wears this gorgeous, metallic, high-neck coat. For a similar feel, style this Amanda Uprichard Robbie Sequined Jacket ($273).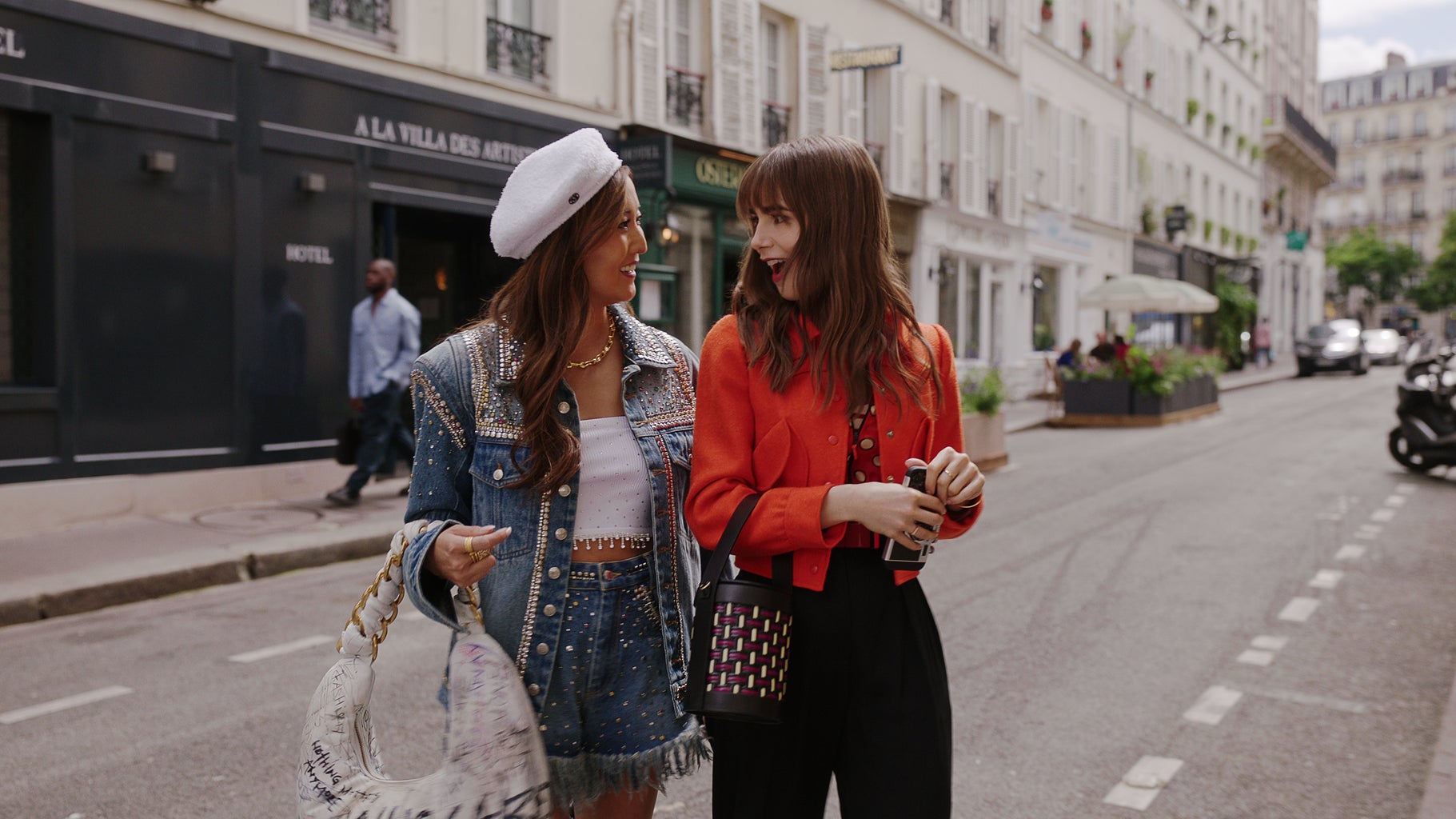 6. J.Crew Louisa Lady Jacket
Emily's short dress coat in Episode 3 screams chic. For a comparable silhouette, try this J.Crew Louisa Lady Jacket ($278).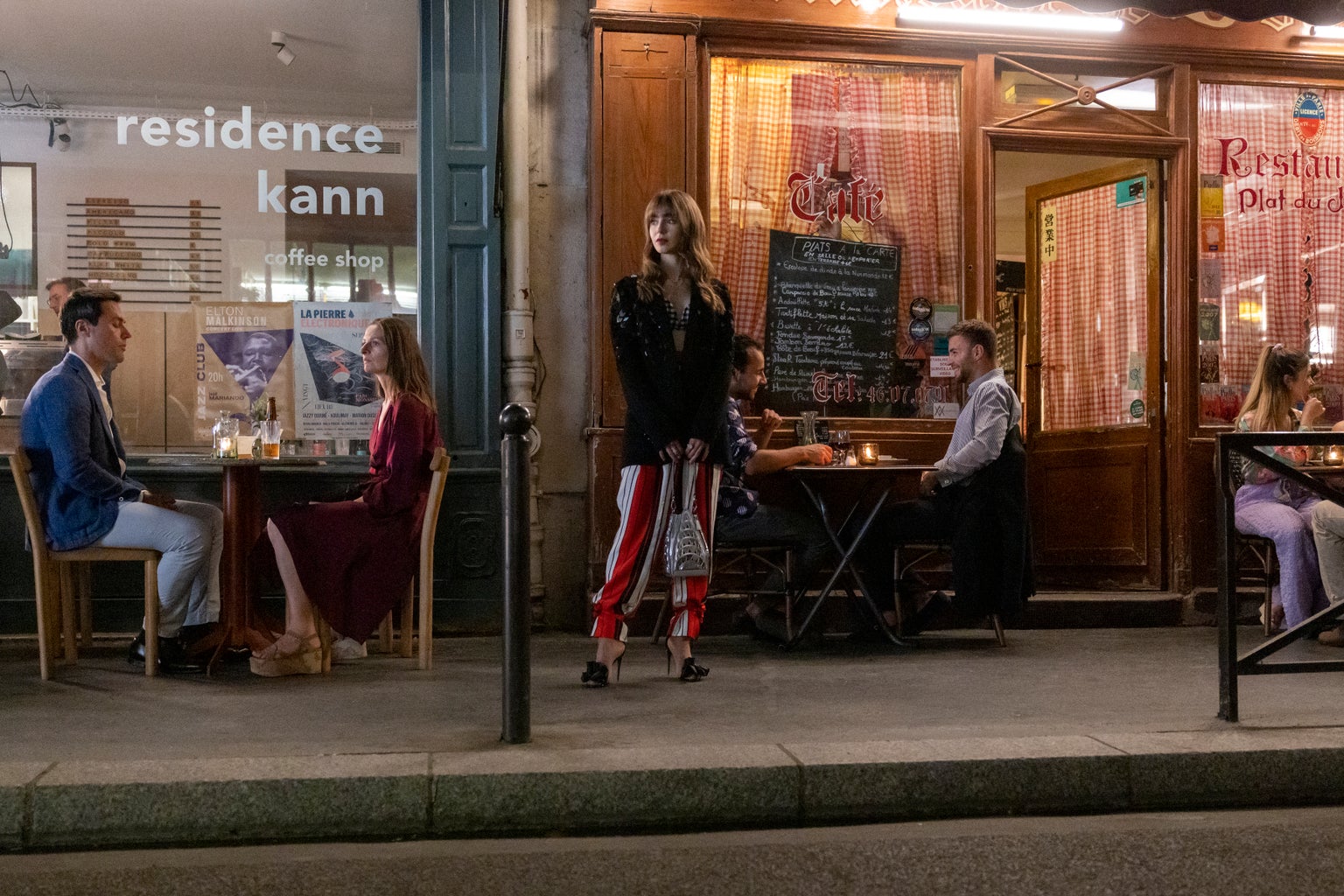 7. Zara Sequin Lace Blazer
A black blazer has the power to elevate any look. And, when it has sequins? Even better. Steal Emily's style from Episode 5 with this Zara Sequin Lace Blazer ($119).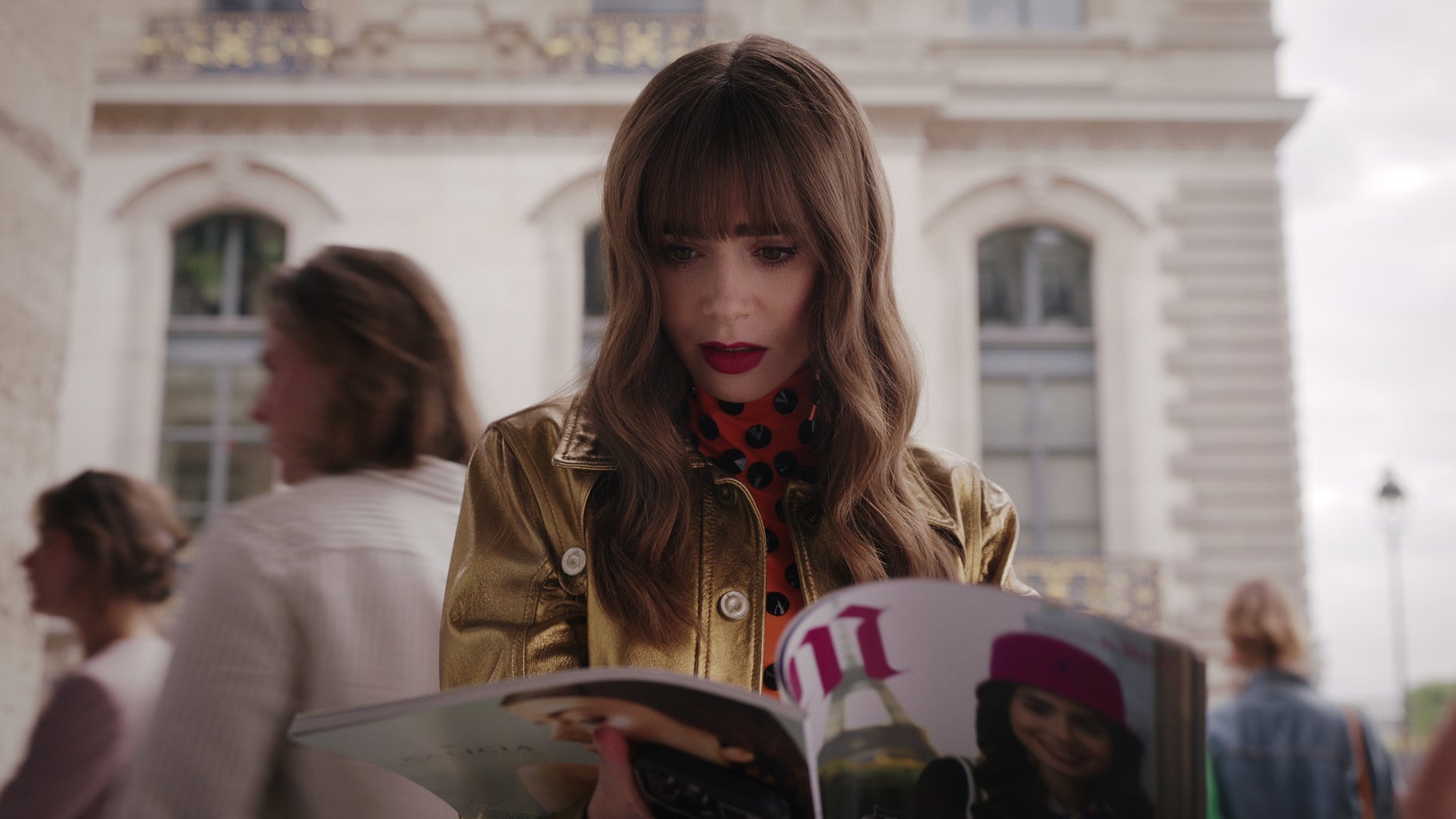 8. ASOS CroP Jacket In Gold
In Episode 5, Emily styles another fun, metallic coat — this time, in gold. To take any outfit to the next level, add this ASOS Crop Jacket In Gold to your cart ($50).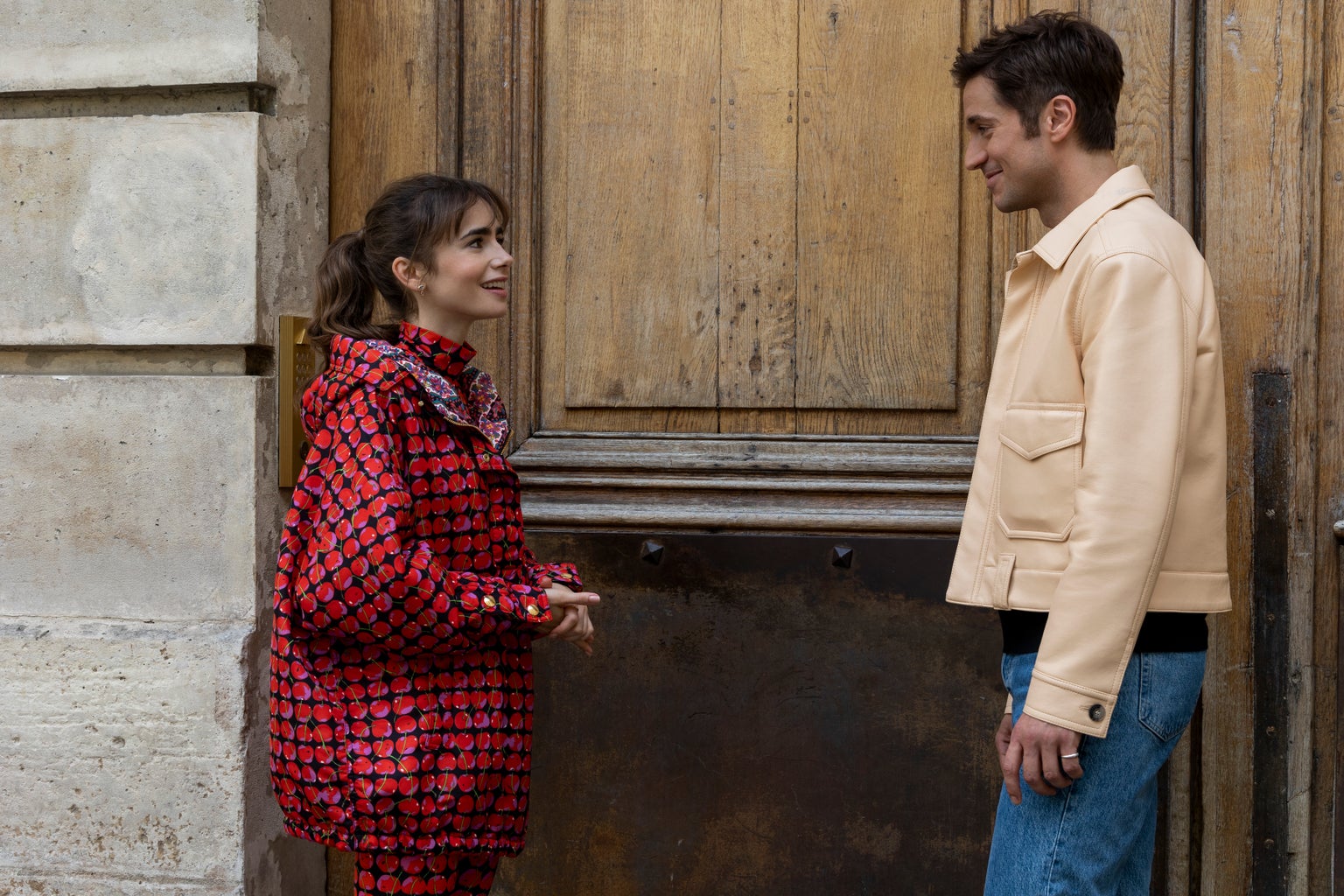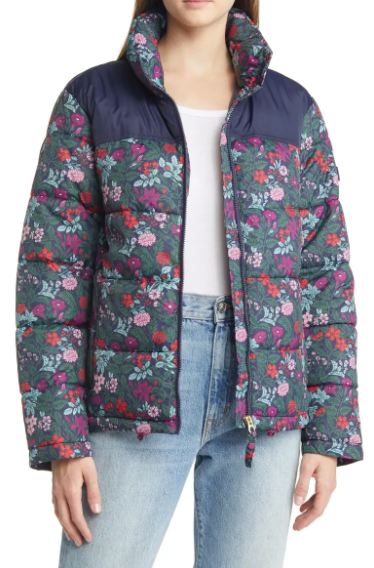 9. Joules Elderberry Floral Puffer Coat
For a functional winter coat reminiscent of Emily's whimsical, cherry-printed anorak, opt for this Joules Elderberry Floral Puffer Coat ($150).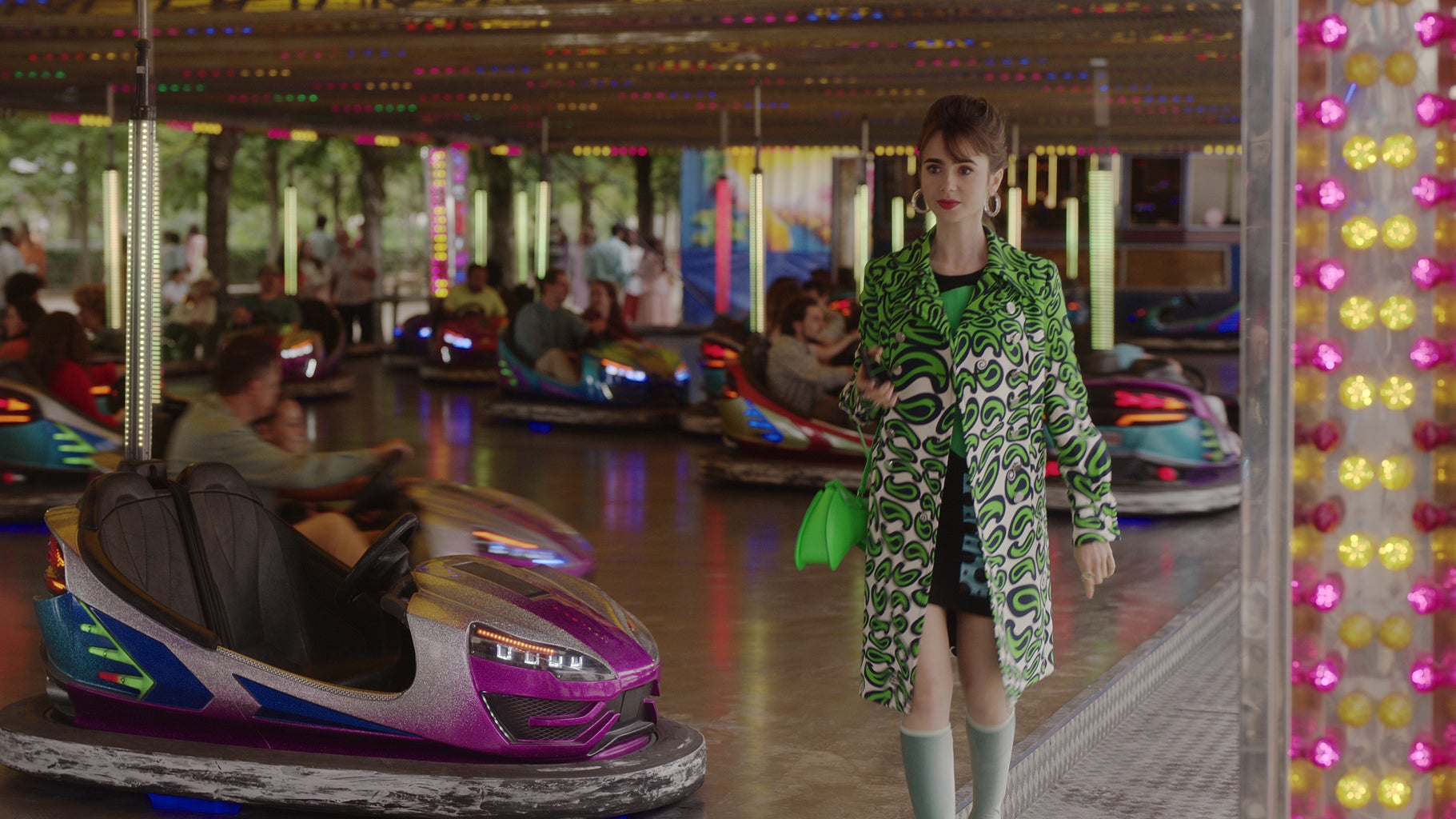 10. NA-KD Wool Blend Midi Coat
Emily's patterned Miu Miu coat in Episode 9 is an absolute showstopper. Nod to her style with this budget friendly, everyday alternative from NA-KD ($165).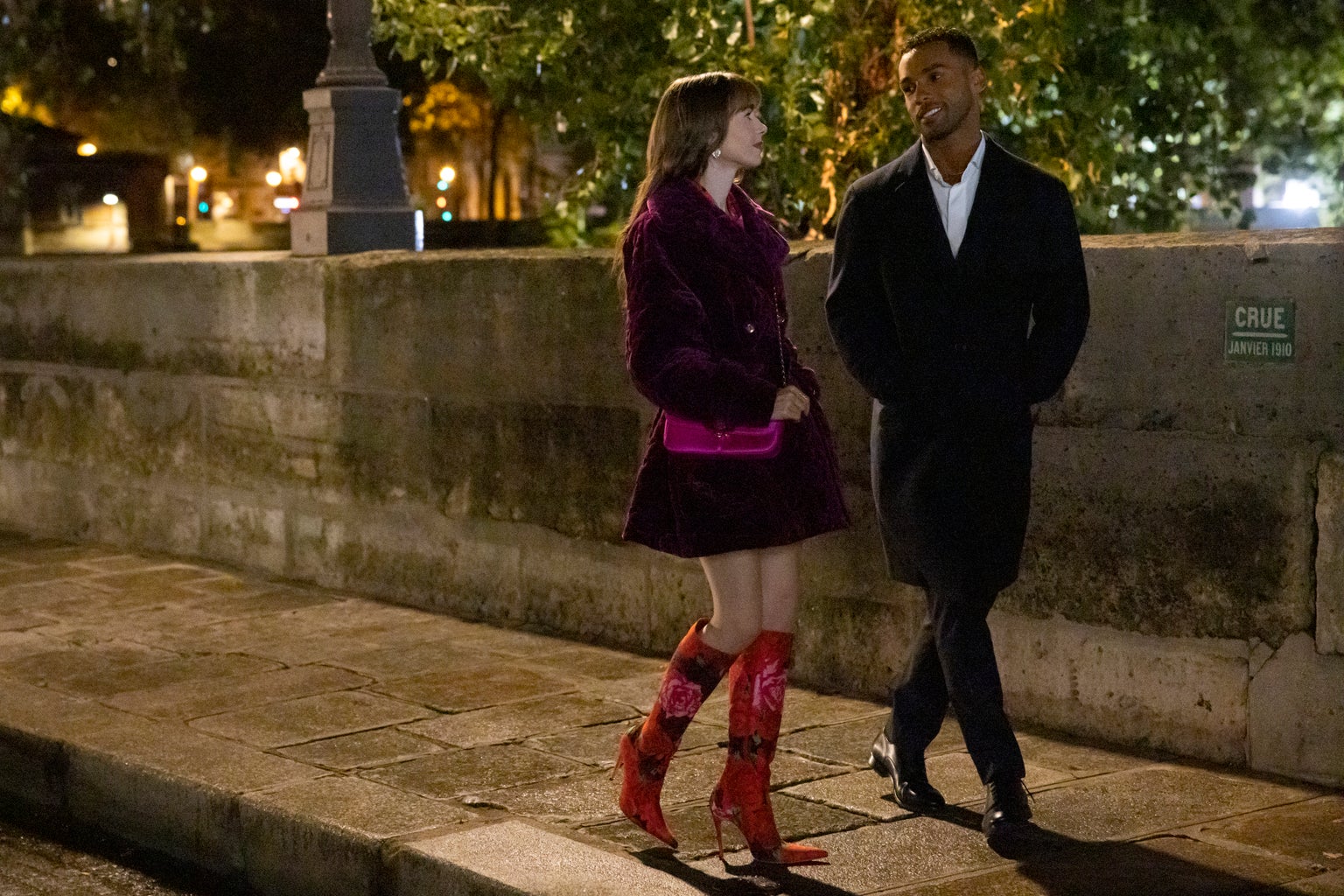 11. Oversized Faux Fur COAT
Obsessing over Emily's purple coat from Episode 9? Me too. This Express Oversized Faux Fur Coat is a similar deep plum shade, and will make all your Emily in Paris dreams come true ($99).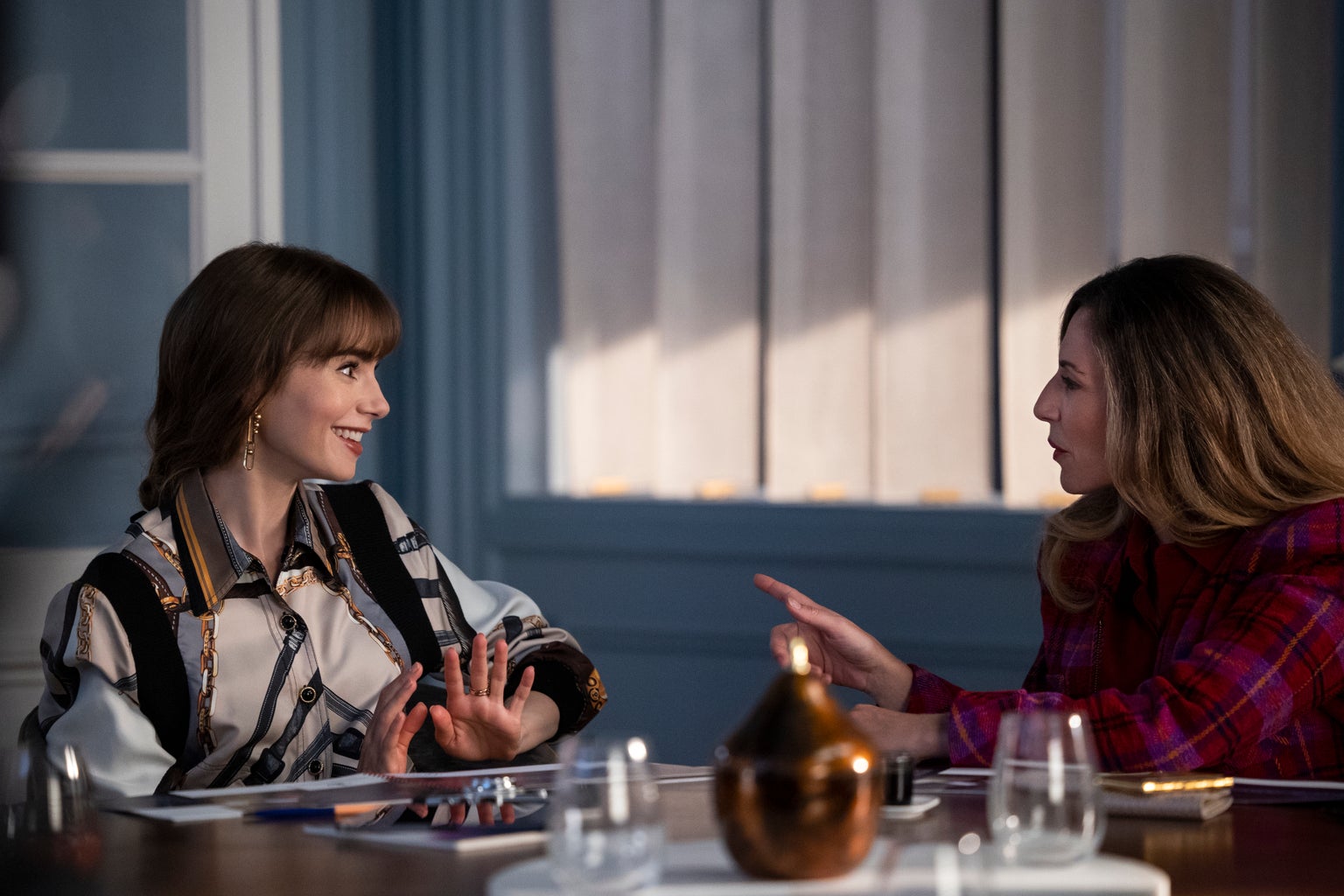 12. Steve Madden Cher Ivory Plaid Brushed Wool Coat
Chic and timeless, this Cher Ivory Plaid Brushed Wool Coat by Steve Madden is reminiscent of Emily's fabulous jacket in Episode 10. ($125).