Whether you're studying at home or on campus, a new semester is always a good excuse to do some decor shopping. And lucky for you, The Home Depot has so many useful (and affordable!) items to choose from. We're really loving how Abigail Widger and Sophie Zang took bare spaces in their rooms and created totally chic and useful areas. To be inspired to spice up your space, read on for their DIY ideas and shop their picks from homedepot.com.
Abigail Widger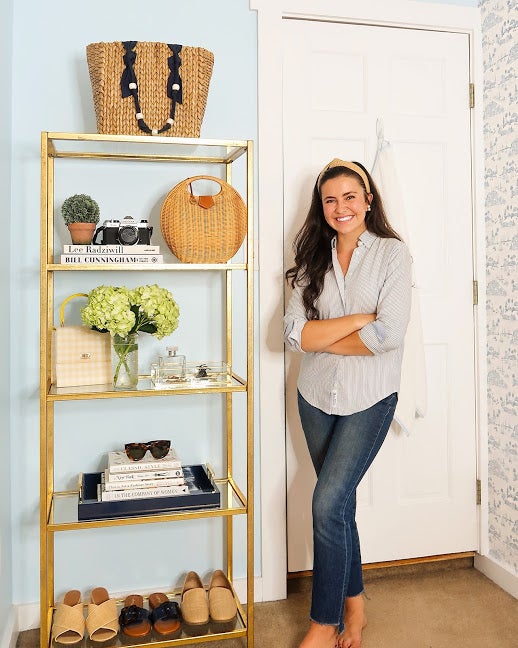 "When my school moved online last semester I moved back in with my parents. I will definitely be staying here for the foreseeable future, so I wanted to re-do my room. Throughout quarantine, I've been working on updating my bedroom and making the space more comfortable. It hasn't been redone since I was younger so I've been having so much fun making the space more adult.
I am always scrolling through Pinterest and seeing the most adorable gold bookshelves and finally found the perfect one for my space at The Home Depot. Being that my space is smaller, I wanted something that wouldn't be overwhelming. This shelf fit perfectly and I had so much fun styling it. To style the shelf I used two trays from The Home Depot and then displayed a few of my favorite books and accessories. Both trays are really reasonably priced and perfect for a dorm or apartment. By using the trays along with products I already own, I was able to utilize the shelf for storage but also have it look put together at a smaller price tag. The Home Depot has so many great options at a variety of price points and is the perfect place to shop if you're moving or looking to update your space. I loved shopping online because there are so many options and it makes it easy to move larger furniture into your space."
Read Abigail's full blog here and shop her picks below: 
Gold Book Shelf
Navy Decorative Tray
Clear Wire Hooks
Sophie Zang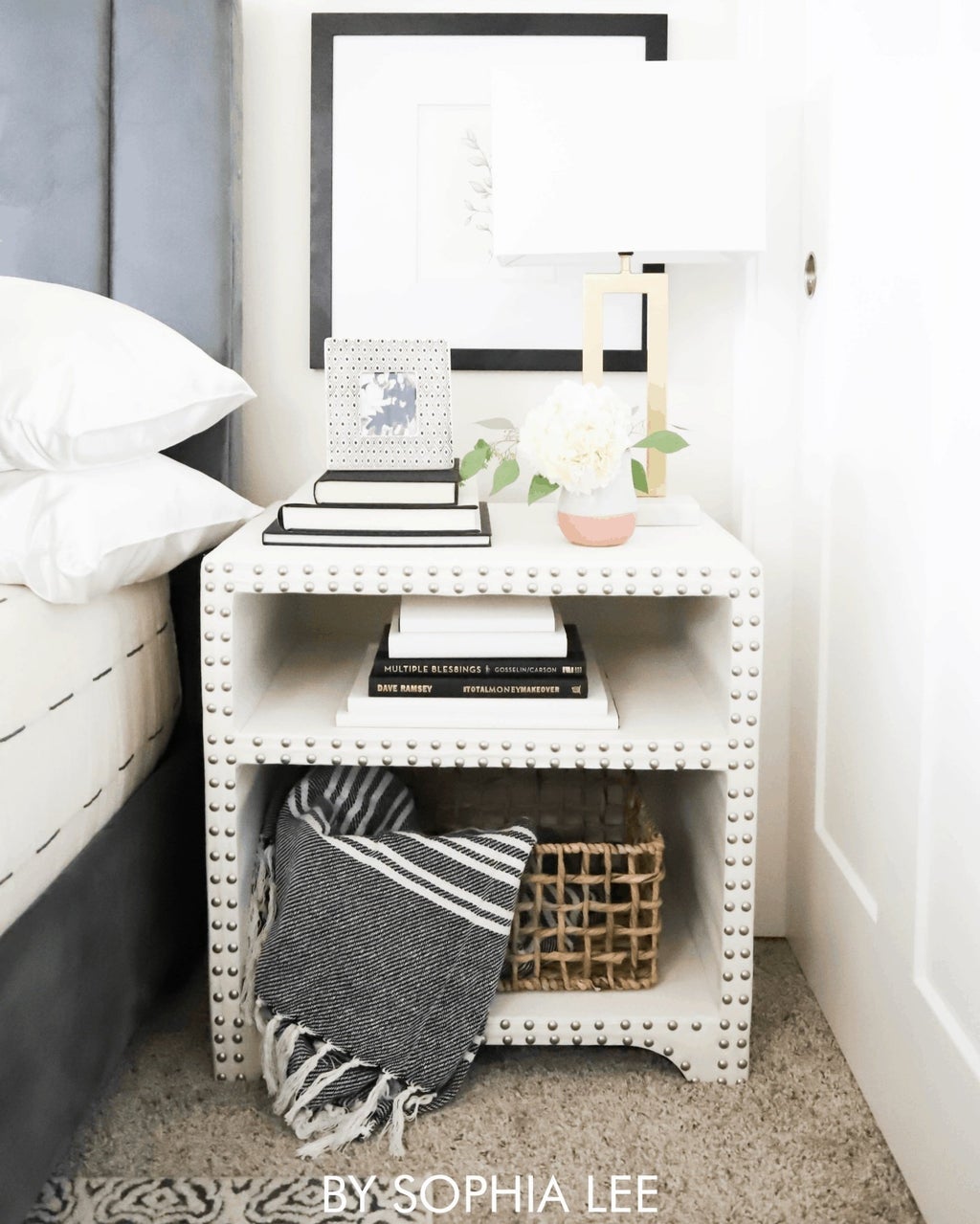 "One of the most important parts of decorating your apartment bedroom is figuring out what nightstand you want and how to decorate it. But, let's be real, decorating a nightstand can be surprisingly hard! What do you put on top of it? Do you decorate the wall behind it? How can I decorate it without spending 133423 dollars?!
The first thing you need to do is figure out what nightstand you want (obvi). I found this nightstand at The Home Depot and loveee it. I was having a tough time with how dark the bed was so I wanted a nightstand that would lighten up the space and this did exactly that. I know a lot of apartments have small bedrooms, so make sure you measure before buying to make sure that the nightstand you want will fit in the room appropriately.
Artwork/pictures add SO much to your nightstand. I wanted to make the room seem taller, so I chose these two square frames and stacked them on top of each other."
Read Sophie's full blog here and shop her picks below: 
Nightstand
Command Picture Hanging Strips