Beyoncé's Dress Designer Is Dropping an Affordable Line at ASOS So You, Too, Can Look like Yoncé
Once upon a time, fashion mavens around the world could only ever dream of having as much style as our queen, Beyoncé. Luckily, that dream is no longer a fairytale thanks to the launch of an affordable fashion line at ASOS, designed by LaQuan Smith. InStyle reported that high profile stars such as Beyoncé, Rihanna and the Kardashians have all turned to Smith for paparazzi-ready looks in the past, but now the fashion god himself has smiled upon the masses and bestowed us a collection of his own.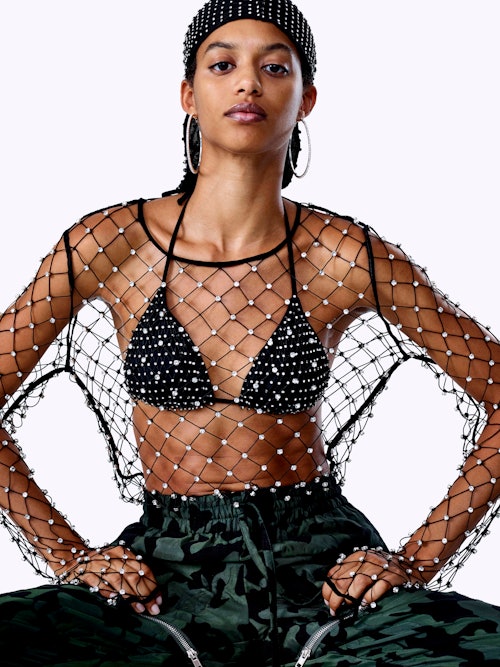 The ASOS DESIGN x LaQuan Smith collection dropped today, and it is everything you would expect from someone who's dressed the baddest bitches in the game. I'm talking latex, faux fur, velvet, mini dresses, and tiny sunglasses galore that are sure to help channel your inner Yoncé.
To make things even sweeter, the line is gender and size-inclusive with women's sizes ranging from 0-28 and men's from XS-6XL. Feeling like a king or queen doesn't have a size limit, and Laquan Smith made sure of that.
The prices in the collection range anywhere from $35 to $316, but the majority the collection sits in the $50 and $60 range. While this isn't exactly my idea of affordable, I shop almost exclusively at thrift stores and have a typical broke college student budget, so take that with a grain of salt. Even I know that spending $50 to dress like Our Lord and Savior Beyoncé, from someone who has styled her himself, is totally worth it.