The best holiday gifts are the ones you'll actually reach for in your day-to-day life—items that have the potential to become staples in your wardrobe. Enter: sneakers. You can wear them with pretty much anything these days—from leggings to dresses—so adding another pair (or three!) to your collection creates even more outfit options for you.
Pro tip: Do your family, friends, or partner a favor and include specific pairs of sneakers on your holiday wish list. That way, holiday shopping won't be a guessing game, and you'll get gifts you'll want to wear again and again in 2022.
Browsing thousands of options can be overwhelming, so we've narrowed the search: three pairs of sporty sneakers from PUMA. The best part? Each style serves a different purpose—so you can totally ask for all three and start your 2022 wardrobe on the right foot (literally).
There's nothing wrong with giving your loved ones a little holiday shopping hint. Let them know they can shop these trendy PUMA styles online or in-store at Famous Footwear!
The Kaia Platform is a classic platform sneaker with a rugged outsole for lowkey hiker vibes. She's sporty. She's cute. She'll elevate an athleisure look or add a casual spin on your fave dress. The Kaia Platform comes in three colors: white, black and white, and white with a multi-color gradient platform. Plus, the soft foam liner inside will keep you comfy throughout the day, so you can wear them for running errands, traveling, and so much more.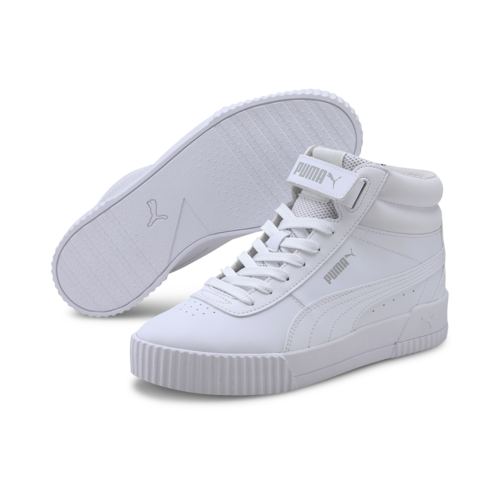 Helloooo, sporty vibes. The Carina Mid Court sneakers have a retro feel, and the hook-and-loop ankle straps make it impossible to not feel cool when you lace 'em up and strap in. Whether this is a style you've been rocking for years or it's a new addition to your lineup, this pair will add character to any look.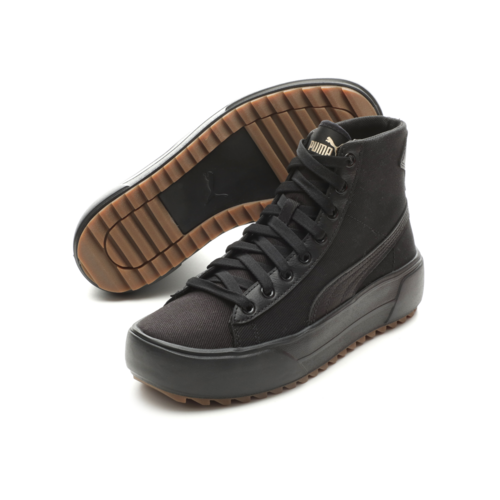 The Kaia Platform Mid is the Kaia Platform's slightly-edgier older sister. These mid-rise sneakers come in three colors (black, white, and burgundy), and they have a style that will add a little oomph to your coziest hoodie and sweatpants duo. Try them with tights and a skirt or dress, too, for a friend's birthday dinner or an upcoming holiday get-together!
If you've been looking for a sign to make room on your shoe rack for new sneakers, this is it. First up: adding these three PUMA pairs to your holiday wish list. Ready to drop a hint? Your family, friends, and other gift-givers can shop PUMA's latest styles at Famous Footwear!