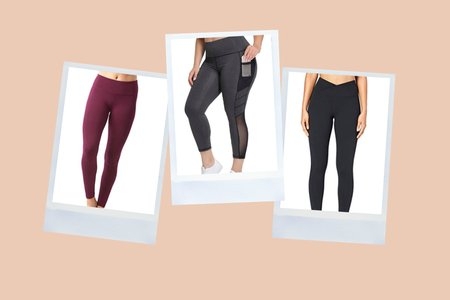 I Found 6 of The Highest Rated Leggings on Amazon, Because Leggings > Any Other Kind of Pants
As much as I love jeans, skirts, and dresses, the first thing I do whenever I come home from a long day is change into leggings. Leggings are truly a gift from above. Not only are they comfortable, they can also look so cute in the right outfit (and they make your 🍑 look amazing). I would live in leggings if I could. Anyone who argues that leggings aren't pants doesn't sound like someone I want to be friends with. 
The only thing I love almost as much as leggings is Amazon. Lucky for me, my two favorite things happen to go together perfectly, as Amazon has a wide selection of various leggings. I spent the afternoon searching Amazon for some of their top-rated leggings so you don't have to. Below, I've curated a list of all of my favorite leggings available on Amazon right now. Happy shopping!
Go crazy for color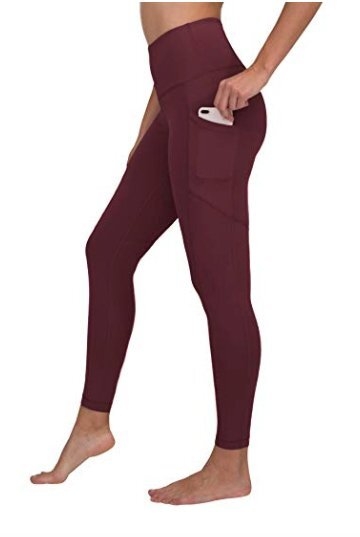 Power Flex Yoga Pants, Amazon, $20, shop now
These leggings from 90 Degree By Reflex come in over 30 colors, so you could essentially wear new leggings to yoga every day of the month. Who am I kidding, no one's leggings actually make it to yoga. 
Fitness, but make it fashion
Adidas 3-Stripes Leggings, Amazon, $41, shop now
The trendy pink color and stripe detail make these leggings the epitome of cute and comfy style. 
Functional fashion
Joyshaper Plus Size Capri Workout Legging, Amazon, $20 - $21, shop now
Not only are these leggings a bestseller, but they also have a pocket that's actually big enough to fit your phone! A true unicorn among leggings,.
Build-a-legging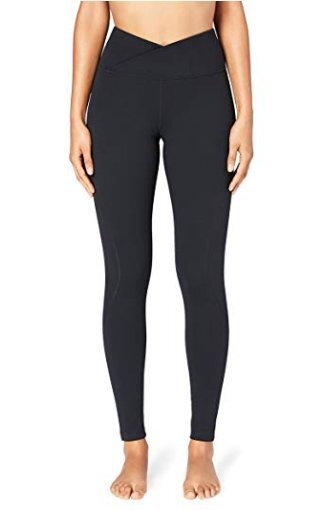 Core 10 'Build Your Own' Yoga Pant, Amazon, $65, shop now
These 'Build Your Own' leggings from Core 10 allow you to choose your size, waistband, and style. It's basically the grown-up version of Build-A-Bear. 
Super lightweight
 CRZ Yoga Naked Feeling Workout Leggings, Amazon, $24, shop now
Any clothing labeled as 'Naked Feeling' has to be the most comfortable thing in the world, just saying. 
Back to basics
Amazon Essentials Active Legging, Amazon, $12 - $22, shop now
These leggings offer all of the same comfort and style of their more expensive counterparts, but at less than the price of brunch! These are going to be your new go-to.
Where would we be without our trusty leggings? From the gym (LOL, maybe) to class, leggings are definitely among the most versatile pieces in your closet, so treat yourself to a few new pairs. If you haven't already changed into leggings after reading this far, you're much stronger than I am. 
The Her Campus National Editors write about products we love and think you'll love too. Her Campus has affiliate partnerships, so we get a share of the revenue from your purchase.