There are few things more magical than seeing the face of someone you love light up with excitement when they open your holiday present. But, TBH, it's not always so magical during the pre-gift exchange process when you're anxiously trying to find them the perfect gift that's equal parts thoughtful, unique, and something they'll actually use. 
Our advice when shopping for your best friend's holiday gift? Narrow down the options by using their zodiac element as inspo. From hydrating moisturizer to sparkly face gems, we've rounded up our fave products from Ulta Beauty that will make buying a gift for your bestie way easier (thanks astrology!). 
And, no matter what zodiac element your BFF might be, the gift is only the beginning. Pretty soon your Fire sign friend will be feeling extra confident with the lipstick you got them, your Water sign pal will be experimenting with their new eyeshadow, and your Air and Earth sign buddies will be showing up to every holiday party with a creative look thanks to your totally awesome beauty gifts.
Check out the full list of what you should get your bestie based on their zodiac element!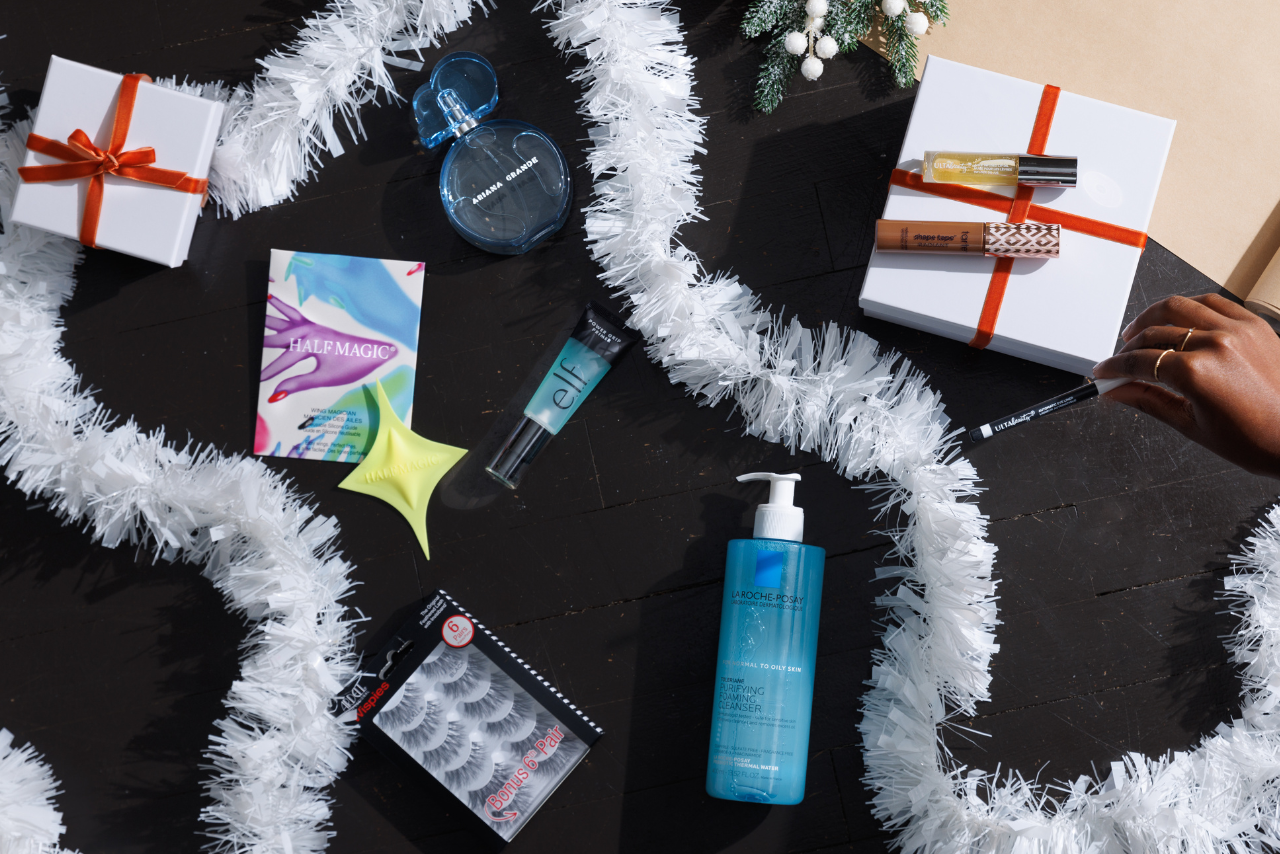 Gifts for AIR Signs
Is your friend a Gemini, Libra, or Aquarius? If so, then their element is Air — which means that they'll love a deep cleansing face wash to symbolize their deep-thinking nature. They also have a knack for smoothing things over and creating balance — just like primer and concealer do — so honor their second nature in always having you covered, by giving something to cover them, too.
As an Air sign, your friend is also undoubtedly the witty one in your friend group, so be sure to add a powerful and bold white eyeliner to bring their sharp intellect out. Pair the eyeliner with an eyeliner guide so they can tap into their artistic side and get creative! 
They'll also love lip oil because they're great communicators and are always talking. Finally, finish off the gift with Ariana Grande's Cloud Eau de Parfum since their heads are always in the clouds.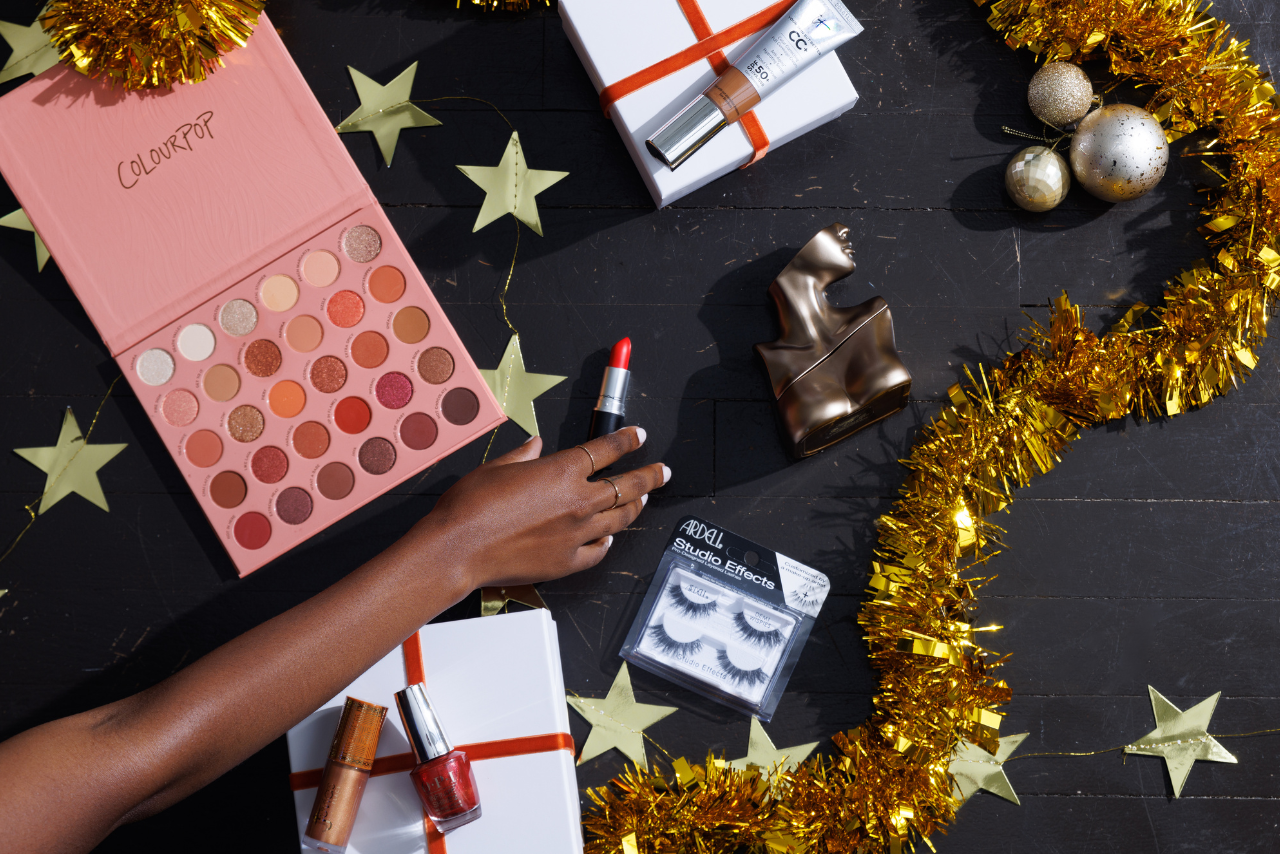 Gifts for Fire Signs
If your friend is a Leo, an Aries, or a Sagittarius, then they're a Fire sign — which means that they're super confident and are typically the life of the party. So, they'll love a gift that makes them the center of attention at this year's holiday party, like gold, glittery eyeshadow and warm highlighter.
Since Fire signs are proud to be a member of this element, be sure to honor their fiery nature by including some bright red lipstick and red nail polish in your gift to them. They also are bold people by nature (which is one of the reasons why you're besties with them!) so bold eyelashes will help embody their personality.
Sagittarians, Leos, and Arians are always on the go, so giving them a CC+ cream with SPF will help them protect their skin while on their next adventure. And you can't forget to surprise them with Billie Eilish's Eilish Eau de Parfum — a perfume by their fave celeb and fellow Fire sign!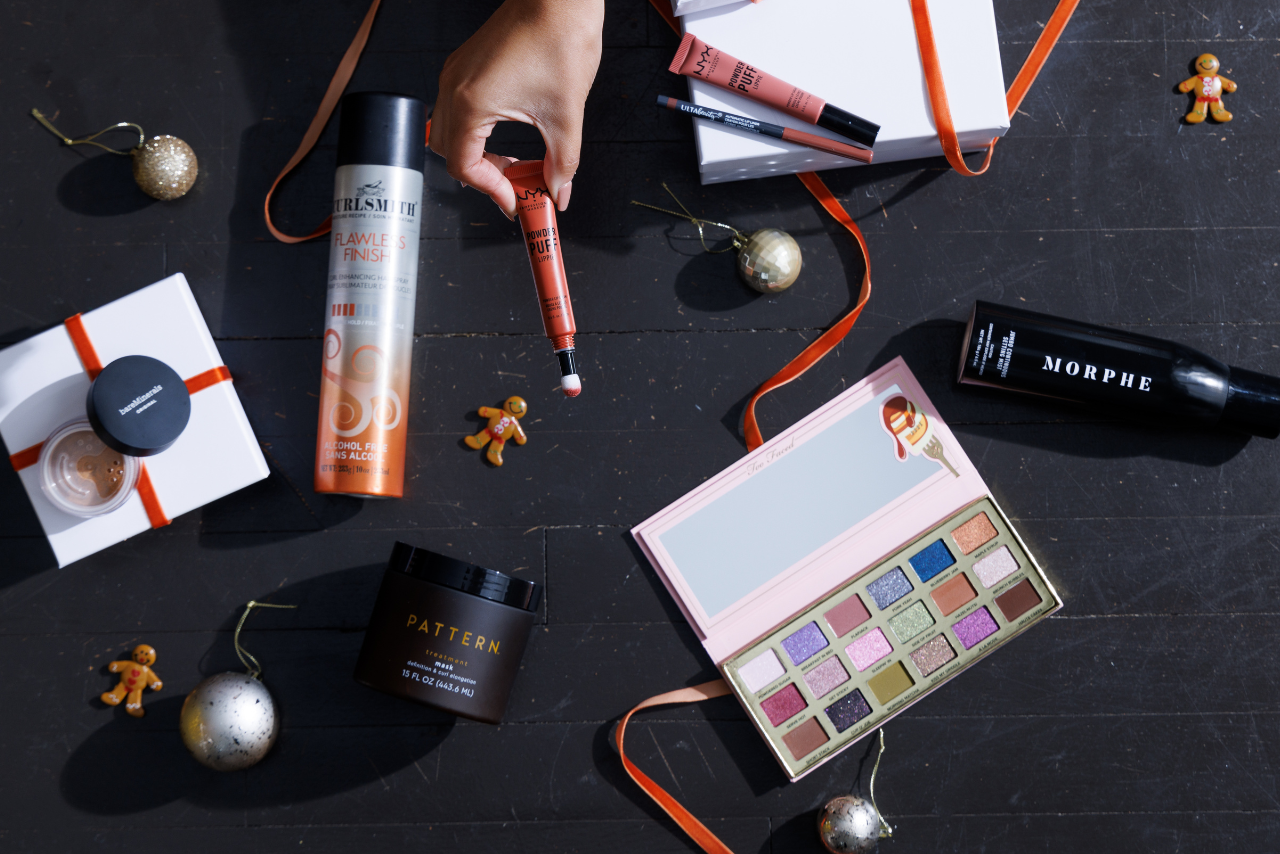 Gifts for Earth Signs
You'll know if your friend is an Earth sign based on how down to Earth they are. This element includes Virgo, Taurus, and Capricorn, who are some of the most grounded people. So, getting them great base makeup, a brown lip liner, and a neutral-colored lippie will perfectly represent their level-headed personalities.
You've probably shared many laughs with your Earth sign friend doing one of their favorite pastimes: having self-care nights! Because of an Earth sign's love for indulging in things that make them feel good, gift them with a hair mask for their next cozy night at home pampering themselves.
For their nights out, an eyeshadow palette for them to experiment, mix, and build on will make this Earth sign — who is known as the builder of the universe — super happy. Pair the products with hairspray and setting spray so they can enjoy their full day outside with you (aka their fave place and fave person!) without worrying about needing to make touch-ups to their look.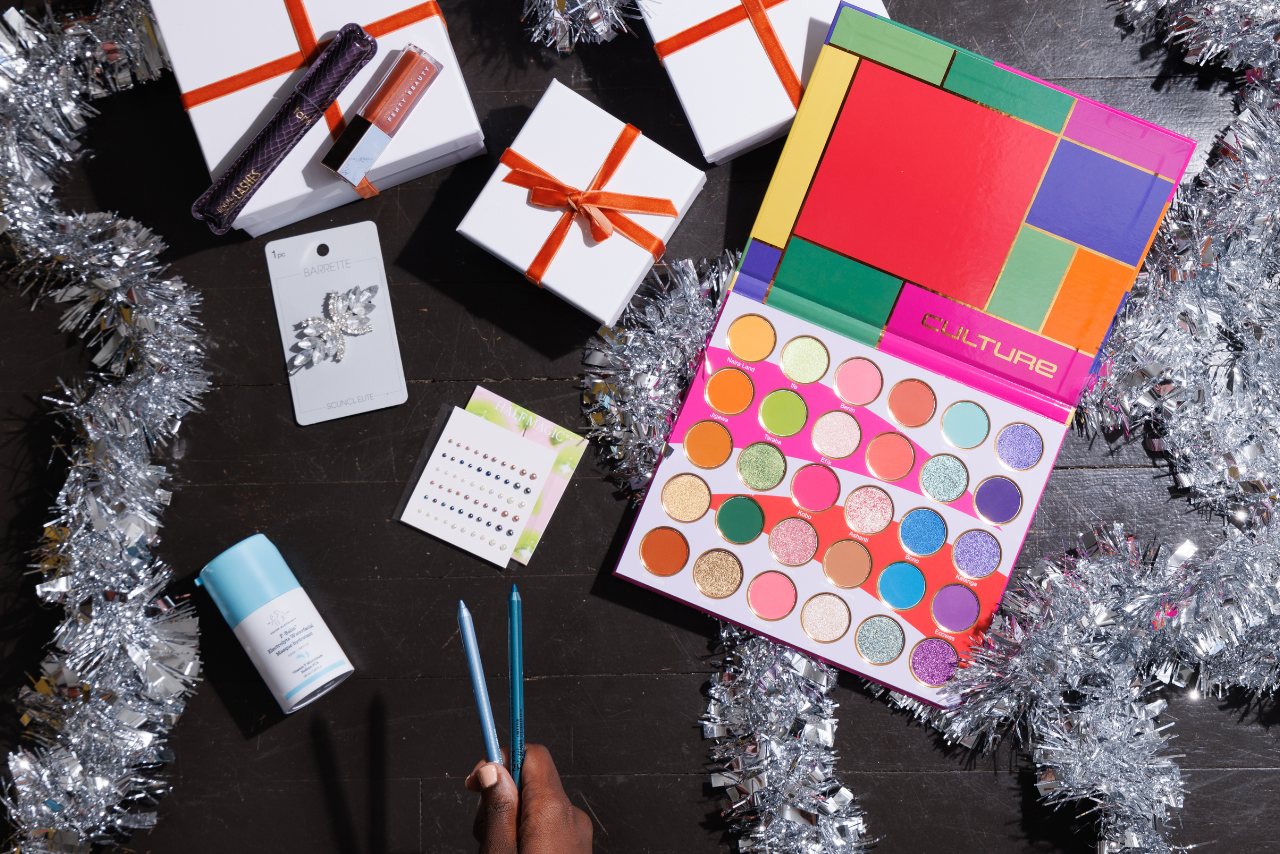 Gifts for WAter Signs
Water signs, which include Cancer, Scorpio, and Pisces, are some of the most loyal friends you can have! To show them how much you admire them and their zodiac element, give your BFF a water-based face mask, which they'll love applying after finishing a deep convo during a cozy night in together.
Remind them that you appreciate their sensitive, introspective nature by surprising them with waterproof mascara and an eyeshadow palette that has enough colors and styles to match their mood! And, be sure to add some hydrating lip gloss and funky blue eyeliner to help them finish their look.
You probably already know this if your bestie is a Water sign, but their whimsical side is totally unique and is one of your favorite things about them. So, help them embrace that side by wowing them with sparkling face gems and a rhinestone barrette, which are both perfect for that winter wonderland party you're heading to after your gift exchange.
No matter what your bestie's zodiac element is — and no matter what present you give them — the gift is just the beginning. Happy holidays!