So many fashion categories have sprung up in the recent months — different style "aesthetics," if you will. Each one comes with its own set of unique traits, qualities, clothing items and accessories, taking on a separate kind of "identity." But who's to say you can't claim more than one, or experiment with them all? 
I say this time and time again: at the end of the day, fashion has no rules. Sure, there are guidelines and pairings that are more "accepted" and "established" in the world of style. However, I'm a big proponent of experimentation. Trying out different looks and aesthetics will help you figure out what you're drawn to. How else is one to know what they like without that first attempt? 
You won't know until you try. So here's a roundup of different fashion aesthetics to play around with to expand your fashion horizons. There can be a time and place for all of these, so don't feel restricted to just one. Challenge yourself. Discover new facets of your personal style and awaken new sides to yourself you didn't know existed. Trust me, it's freeing.
Cottagecore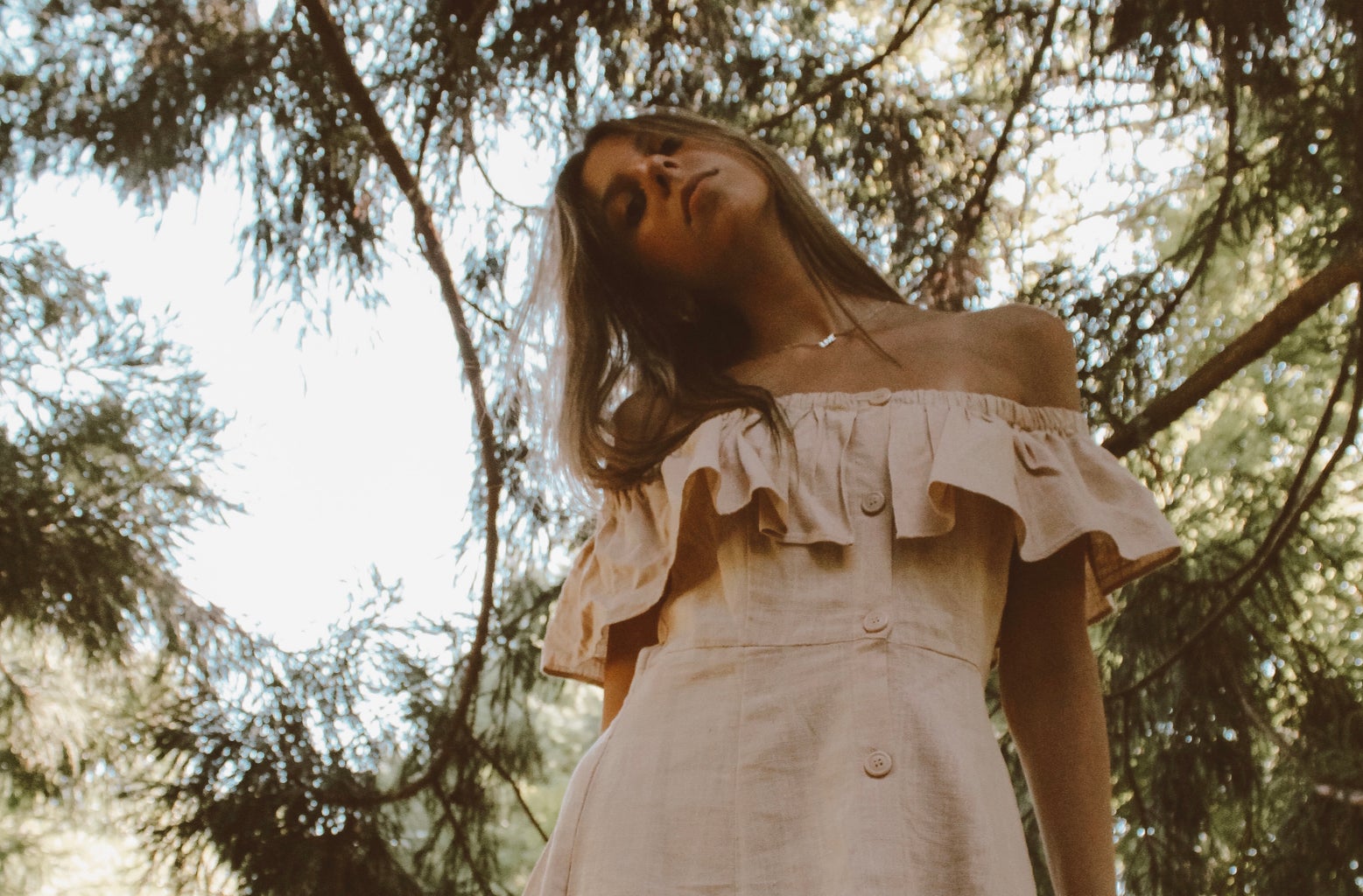 "Cottagecore" as defined by Architectural Digest is "a movement hearkening back to agricultural life, skills, and crafts." Becoming widely popular during the pandemic, it flooded social media feeds everywhere. It has quite literally become a movement rather than just a simple trend.
Cottagecore is characterized by flowing dresses, neutrals, warm tones, flowers and sustainability — think of your overall gardening, picking flowers, one-with-nature persona. 
To achieve this look, I recommend long flowy dresses, anything in a floral neutral pattern or overalls paired with anything dainty. Urban Outfitters and Free People would especially be perfect for these kinds of pieces. There are many different routes to take it, so follow whichever path you feel best in. 
If you can picture yourself wearing your look to a picnic in the middle of an open grass field, then you've nailed it. 
Brandy girl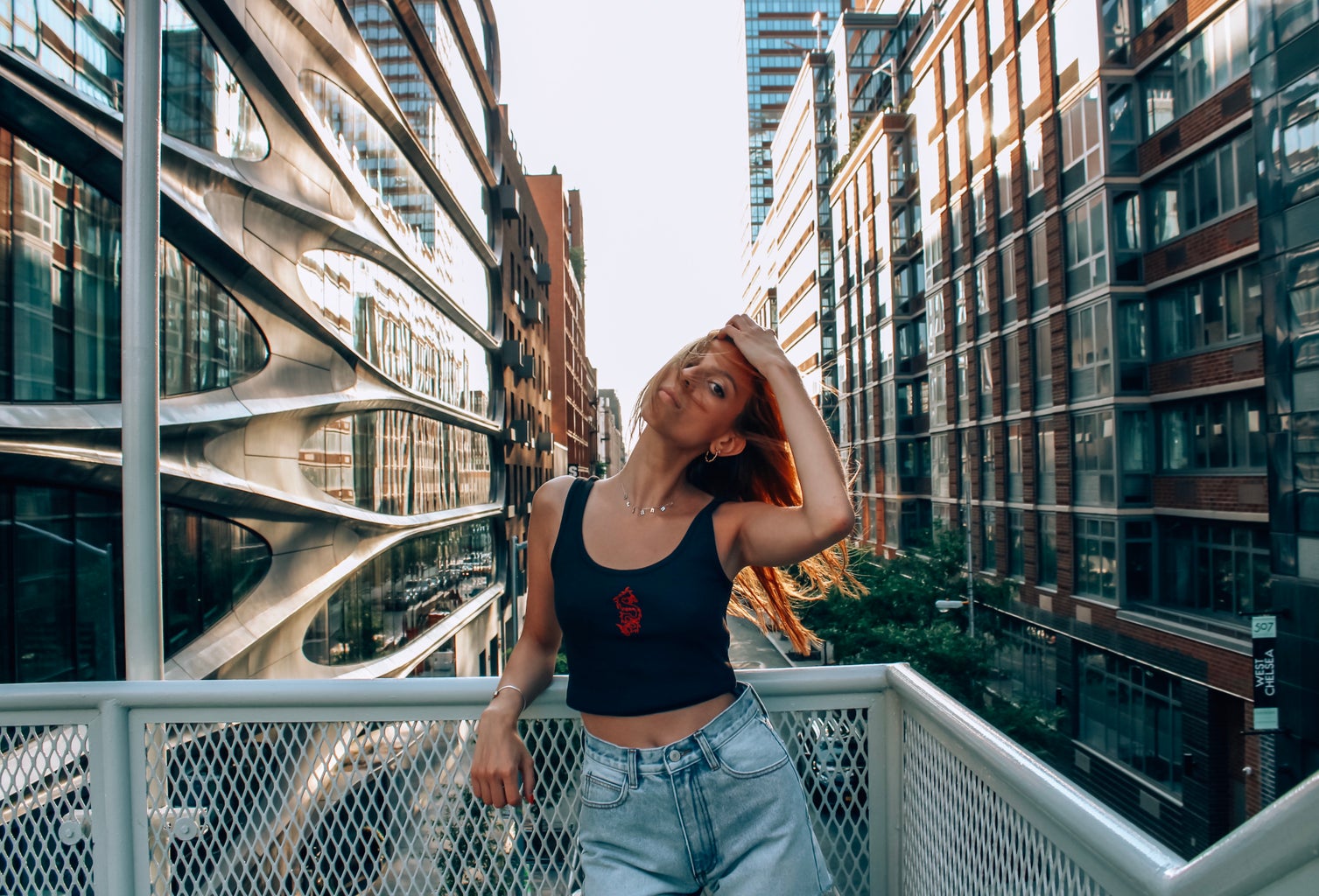 This one is pretty self-explanatory. But think of your everyday, extremely soft and comfortable basics. Picture that girl who's always sporting the most comfortable outfits but still manages to look put together and effortless — the ones that absolutely flood every Pinterest feed without fail (you know what I'm talking about). 
Basically, walk into any Brandy Melville (or enter the website) and you quite literally cannot go wrong. 
E-girl 
This one definitely channels your inner edgy, dark side; the "baddie" type, if you will. The e-girl is about the all-black everything. Layering is another huge component. Any kind of statement belt with high-waisted jeans and chunky black boots will hit the mark. 
These kinds of items can be found at Urban and even Brandy. (Props if you can spot this top in my previous photo. It's also from Brandy and just goes to show how you can incorporate the same pieces to fit these different style aesthetics.) 
Y2K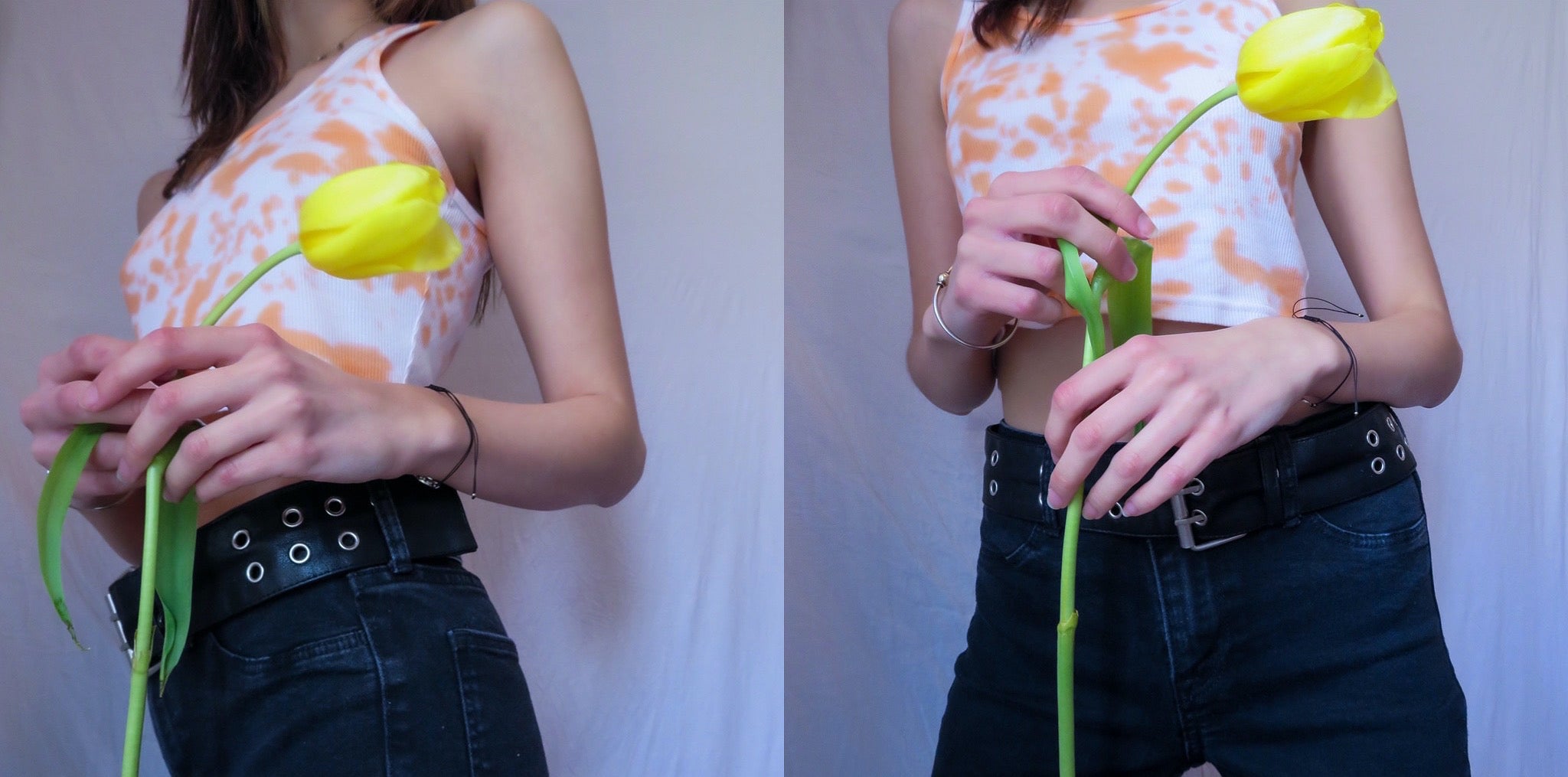 This is another fashion aesthetic I'd say has blown up during the pandemic. The classic Y2K, early 2000s looks from your nostalgic childhood. It's all coming back. 
For this one, think pastels, tie-dye, flower power, flare jeans, crop tops and lace trim tanks. Again, Urban is great for these finds, and Princess Polly has an entire Y2K section on their site (you're welcome).
Model off-duty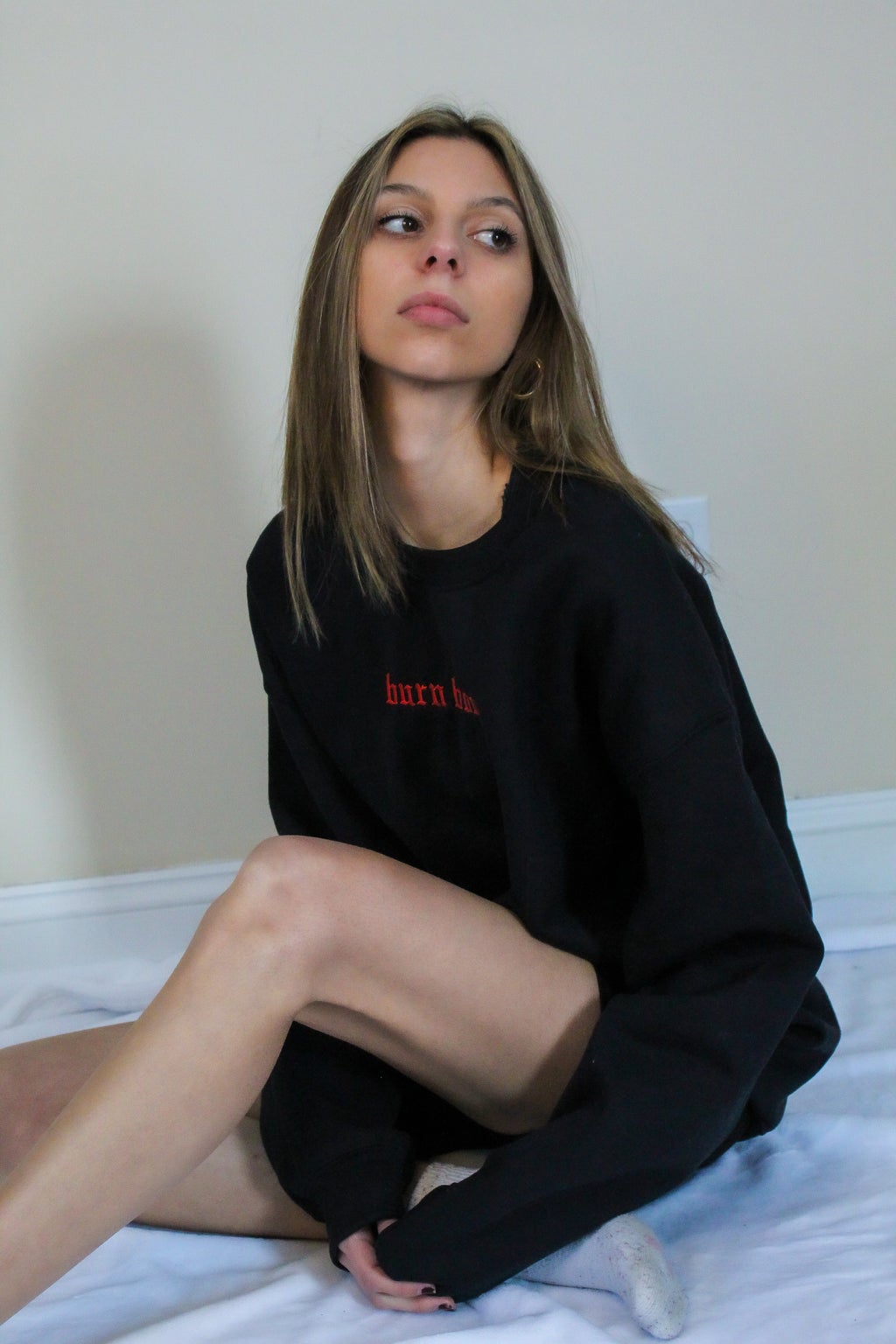 Another way to frame this aesthetic is anything Hailey Bieber, because basically everything she wears is just perfect, in my opinion. From sporting the dressed-up look of a bodycon and heels to being completely dressed down in a sweat set, she knows how to make it all look the same level of chic and polished. 
Matching sets are a go-to for achieving this aesthetic. Any sort of layering with an oversized jacket, pairing with chunky sneakers or boots and chunky gold jewelry will do the trick. This one is all about comfort. 
​Brandy, H&M and Misguided are great stores to browse for this one.
Pinterest preppy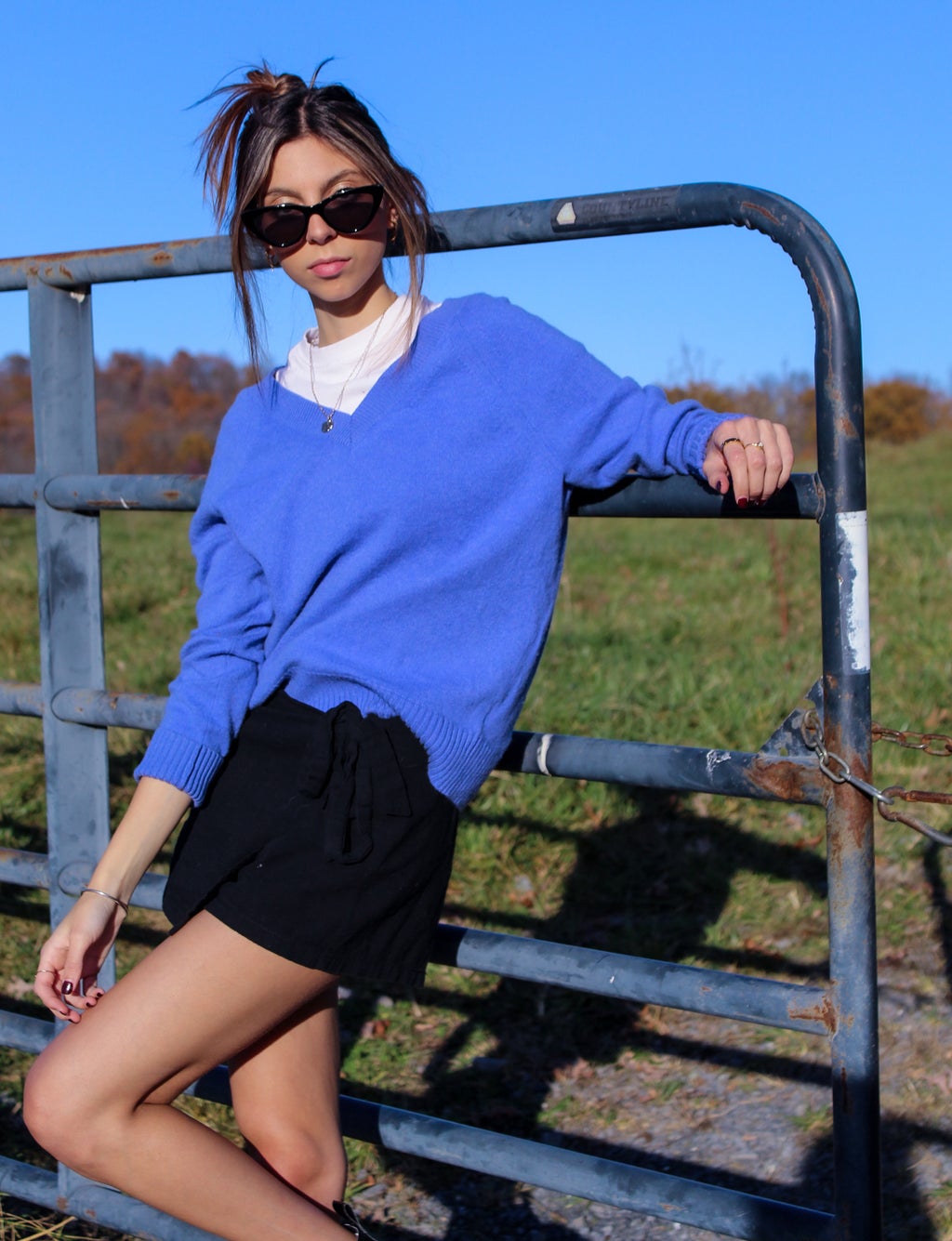 Last but not least, this is one we all know and love, and another one that's been all over the Pinterest feeds. The preppy look can be characterized by any sort of collared layering, sweater vests, tennis skirts, white sneakers and anything argyle print.
Brandy Melville is a great option once again and honestly, many thrift stores can have great finds for this category. 
I hope this has inspired you to experiment and go outside of your comfort zone when it comes to style. And remember there's no need to confine yourself to a box, that's what so great about all these different aesthetics. You can wake up and dress however you're feeling that day, changing from one day to the next. Broaden your horizons and see what sticks. 
Follow Brianne Petrone on Instagram.