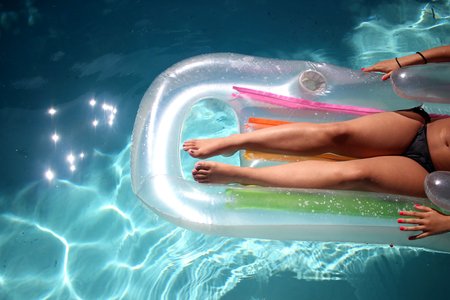 Kellyn Simpkins / Her Campus
5 Best Online Stores for Swimsuit Shopping, Just in Time for Spring Break
We know, swimsuit shopping sucks. But it's something we're faced with every summer. So we thought, How can we make this suck less? The answer: by finding swimsuit shops online that sell cute suits with reliable sizing. That way you can skip picked over stores and badly lit dressing rooms. The best part? You don't even have to leave your house!
Here are our fave picks for swimwear lines we're loving this season. 

This year is the year that swimsuit shopping is not going to suck. With all of these websites that have cute suits and relatively affordable pricing, how can we not find the swimsuit of our dreams? This summer is going to be our most confident yet. We can feel it.