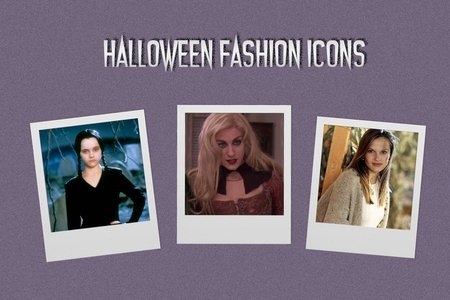 Photos from Metro-Goldwyn-Mayer / Walt Disney Pictures / Design by Brianne Petrone
4 Classic Halloween Movie Character Looks to Recreate
There's a lot to take from the iconic Halloween films you all know and love. Not only are they a part of your nostalgic childhood memories, but they also provide some insightful inspo in another area: fashion. 
An interesting concept, I know. But '90s and early 2000s style are back and these movies have some hidden gems. There is some killer inspo to be taken from the main characters of your most beloved spooky season films. 
Sarah Sanderson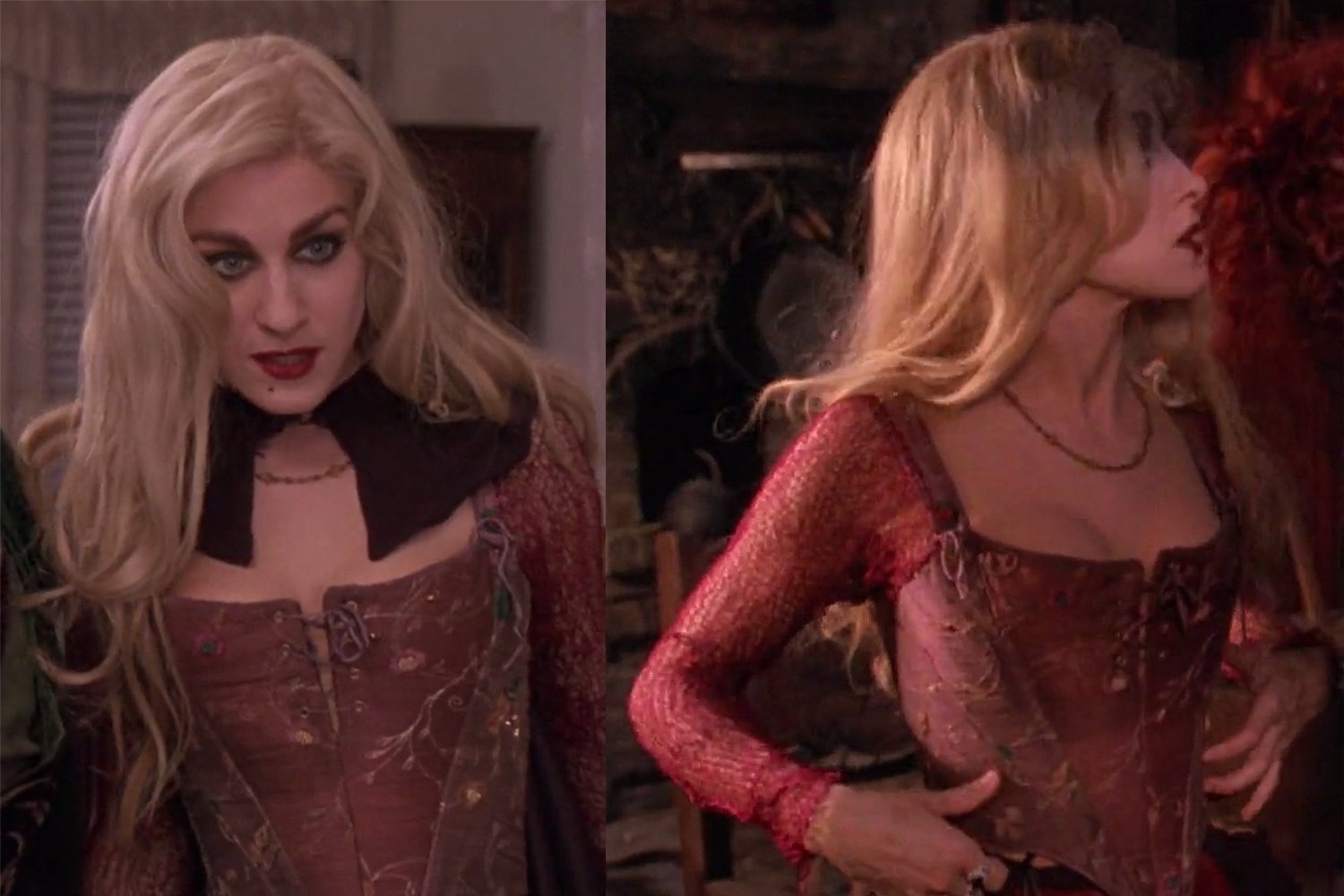 Walt Disney Pictures
A fashion icon through and through (and not just because she doubles as Carrie Bradshaw) is Sarah Sanderson. My personal favorite of the Sanderson sisters, when it comes to fashion. Her classic look includes a specific item that is making its way back in style in a big way: bustier tops. 
I've been seeing this trend on all the models' streetwear and all over my style feeds. They're super flattering and make a great piece for both day-to-day or a dressed up night. 
Style the look
Styling with an oversized jacket or cardigan makes the whole look very fall while keeping a darker mysterious vibe underneath. Mixing delicate styles with edgy tones is my favorite way to play with personal style through contrast.  
Missguided and ASOS have great options. 
Allison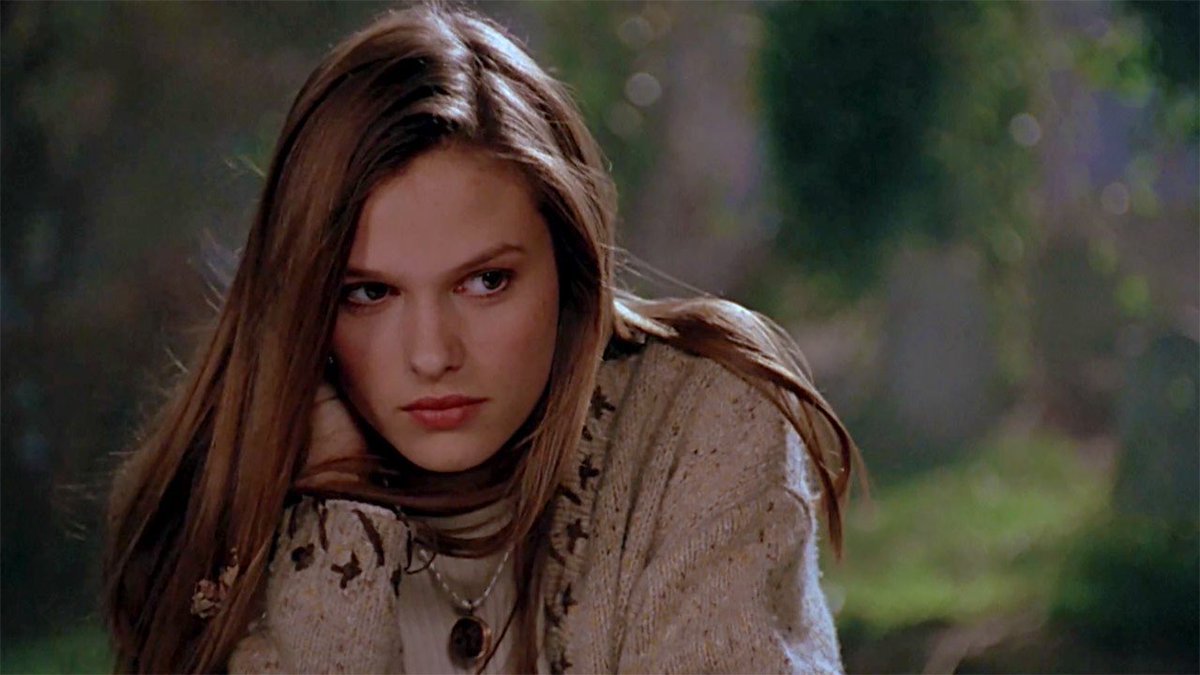 Walt Disney Pictures
Another iconic character from the legendary Hocus Pocus film is Allison. An often overlooked and forgotten character in my opinion but I've always loved her and her style. It's a very authentic, cozy, fall girl-next-door look. And very '90s –– which I love. 
Style the look
You can recreate her classic comfy outfit with some straight leg '90s style jeans, a white sweater and tan cardigan. Casual, easy and wearable. 
Wednesday Addams
For all my friends who love to wear black; where black clothing is their go-to comfort zone (I'm with you) Wednesday Addams is your girl. Her trademark layered white collar underneath her black 'fit is signature. Elements of this look are definitely coming back. 
Style the look
All you need is either an all black look or play with layered sweaters and collars. This look also makes for an easy thrift find with old knits and vintage polos. 
Jack Skellington 
This one may seem a little strange, but stay with me. Vertical black and white stripes are a total power suit. 
Style the look
Whether it be in blazer form, trousers or a matching two piece set, it's very chic and very fall. You'll without a doubt give off a mysterious and boss-like energy.
Take some fashion tips from some classic Halloween characters with pieces that are back in. Play around with your style in mysterious ways to discover new facets of yourself. 
Follow Brianne on Instagram.   
The Her Campus National Editors write about products we love and think you'll love too. Her Campus has affiliate partnerships, so we get a share of the revenue from your purchase. All products are in stock and all prices are accurate as of publication.