What To Do If You Really Want to Date, But Don't Want to Use Dating Apps
Recently, when I was having one of my panic-induced heart-to-hearts with my mom about how frustrated I've been with dating lately, she told me that she was grateful to be happily married for several reasons. She emphasized she was especially grateful because dating today is hard, and extremely different than it was even ten years ago.
These days, it's perfectly normal to hear someone gush about how they met their significant other on a dating app. Apps have made dating in the 21st century very accessible, but they have also caused an increase in hookup culture. Dating apps implement the idea that you can essentially find someone to meet up with immediately if you spend a couple of minutes messaging a stranger. If you're feeling adventurous, apps are a great way to connect with people that you probably would never meet otherwise. But they're not for everyone. For some people, it can also feel embarrassing to admit that you met your SO on a dating app. Not everyone wants to tell their mom they met their new partner on an app, either.
So how do you date if you want to skip swiping through the apps? Believe it or not, it's still possible. 
1. Try online dating websites.
Before dating apps became the norm, lots of people found love by using online dating websites like Match or eHarmony. Platforms like these are definitely similar to dating apps like Tinder or Bumble, but I've always thought that the tried-and-true dating websites offer some options for more serious relationships.
Most dating websites have some kind of pay wall, and since the services aren't free, you're less likely to start talking to someone who only wants a casual hookup or fling. Online dating websites are a great stepping stone if you're over the dating app scene, but aren't really sure where to start with IRL dating. It'll give you some low-stakes practice for messaging people and may even lead to a couple of dates.
2. Go out on the weekends. 
Believe it or not, dating will never be easier or more accessible than when you're in college. Yes, at times it will feel like you're surrounded by couples in love or fuckboys, but undergrad is one of the few times in your life where you'll be surrounded by a group of people who are roughly the same age and in the same place in life as you. Going out on the weekends is a good way to connect with other people at your college who you might not see on a day-to-day basis.
A lot of times people are looking for someone to go home with on Saturday nights, and if a casual hookup isn't your thing, a party or bar is a great place just to get someone's number or social media info to strike up a convo the next day. Sending a simple "It was really great talking to you last night," could jumpstart a longer conversation. You could also try making plans to meet out the next weekend. Talking to someone at a party or bar is low-pressure: if things aren't going well, it's really easy to disappear into the crowd and try talking to someone else.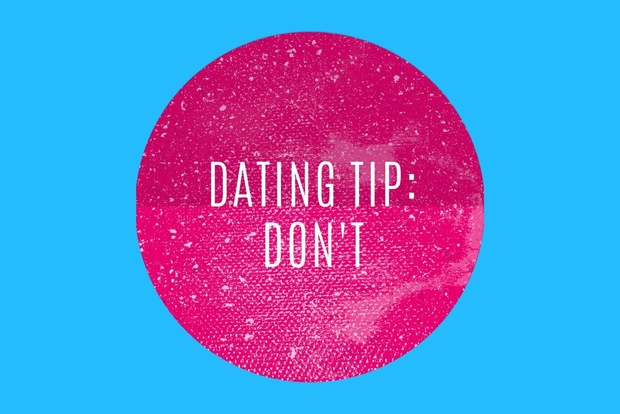 3. Join a club and try a new activity.
Joining a club or society will immediately introduce you to a new group of people who have some kind of shared interest with you, essentially taking care of the first step in most dates. It gives you an easy icebreaker immediately, and also will leave you with another opportunity to see each other. Being in the same club also gives you an excuse to exchange info with someone, and allow you to interact with someone in a group instead of trying to hang out one-on-one right off the bat.
4. Ask your friends to set you up. 
People usually love to set their friends up with each other, so let them! Talk to your friends and let them know that you're looking for someone new to date and let them work their magic. Maybe your roommate's boyfriend has a group of single friends, or your coworker thinks you and her sister would make a great match. Chances are if someone gets along well with a friend of yours, they'll get along with you as well. Suggest a double date with a friend if you're nervous and want support. Have fun getting to know new people!
5. Be brave!
Simply put, the easiest way to date without apps is to buck up some courage and talk to people! If you're doing homework and see a cute someone across the quad, make up an excuse about liking the band on their t-shirt or their sneakers and start talking to them. If you have a class crush, ask if they want to study together or swap ideas for your upcoming paper. Go to concerts or bars or coffee shops and take up the habit of chatting with the people around you. You never know what a random connection with a stranger could lead to.
Straight up, dating is hard, and it's likely not going to get any easier as the world continues to change around us. So step outside your comfort zone, don't get discouraged, and have fun talking to all types of people. You never know who you'll meet!