No, a Cricut is not the bug Pinocchio, but a crafting machine! You might have heard about crafters using a Cricut, or have seen videos on Tik Tok of people using a Cricut to make cool items. I myself didn't really understand what it was until I actually got one. So a Cricut is a machine that is able to cut designs into a multitude of materials and is also able to draw or write on materials as well. You might be thinking, well I can just do that myself, but no you really can't. The Cricut is able to take really complex designs and cut them out for you or draw them for you that you otherwise cannot do by hand. A lot of people actually use Cricuts for a small business, or to sell stuff on Etsy.
I got a Cricut, because I have always been pretty crafty, and I love to make homemade gifts. While I did make those gifts by hand, it would have made a world of difference if I had a Cricut back then. Now I am able to make so much more! No, I do not have a business, but it is so much fun to have an idea and be able to create it with my machine! For example, I used to make what I call "Spotify Glass Panes" with a paint marker. It took so much time, and not to mention, wasted a lot of printer ink. Now with my Cricut, I can make them a lot faster, neater, and I save paper and printer ink!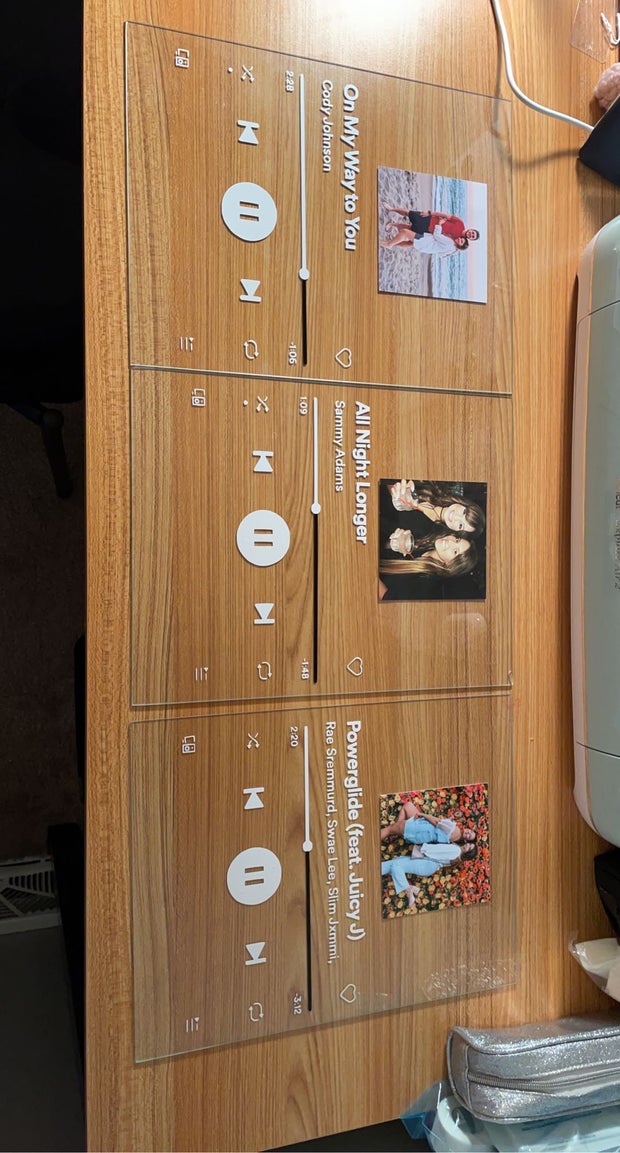 Original photo by Chloe Simmerman
Some of the materials that can be used with the Cricut are Vinyl, cardstock, iron-on material, wood, and so much more! Now if you are interested, but you do not think you will be making a lot of projects, just a few here and there, they prepared for that! There are three different machines you can get: a Cricut Joy, a Cricut Explore Air 2, and a Cricut Maker. Now the Cricut Joy is the smallest machine they sell and is more for the people that I mentioned above. They are for smaller projects, and for those who do not require many materials. The one that I have is the Cricut Explore Air 2, and I love it! It is bigger than the Joy and has more options for what materials you can use. The only thing is, that it is more expensive. The last machine, the Cricut Maker, is for those who are looking to start a business and will potentially be using this machine every day. It has the option of even more materials than the Explore Air 2 but is also more expensive.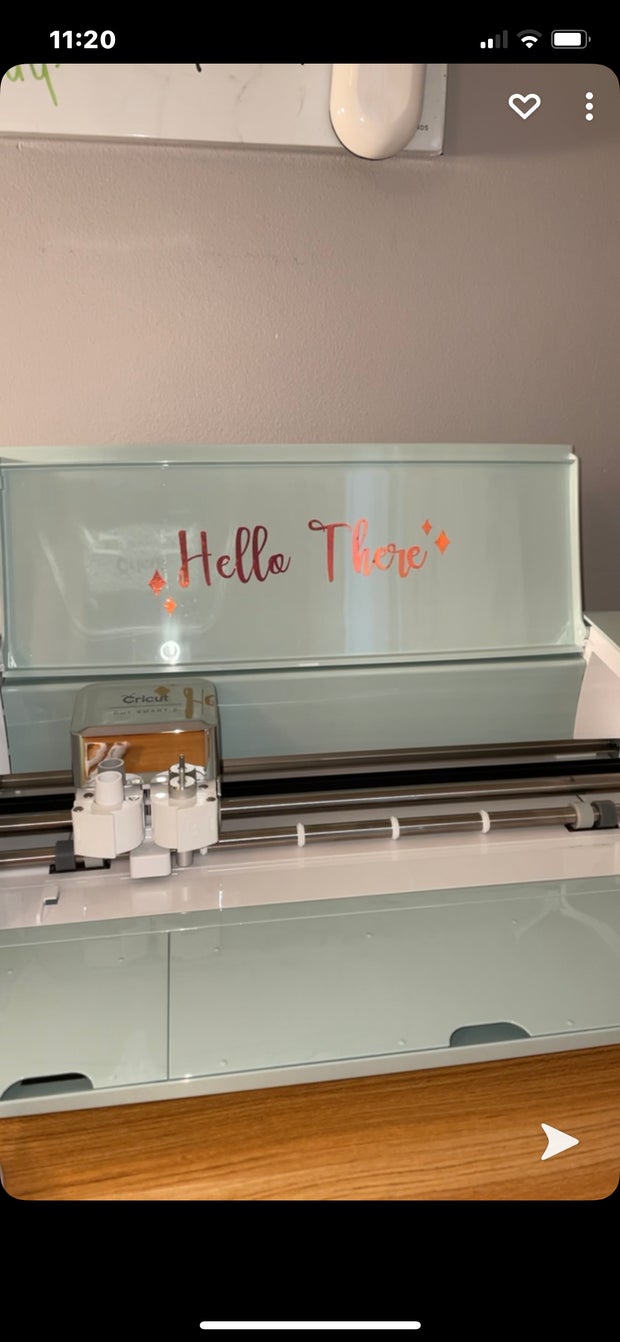 Original photo by Chloe Simmerman
How you make projects is actually pretty simple. Cricuts come with a computer program called Cricut Design where you design all of your projects. Not that good at designing on your own? Cricut comes with a few free designs, or, you can become a Cricut Access member and get thousands of free designs! I love designing projects in Cricut Design, even if I don't make them all.
If you are thinking of getting a Cricut, here are some items that you'll need to start out:
● A Cricut of course!
● Weeding and Burnishing Tools      
     ○ These come in packs or separately.
● Cricut Mats      
     ○ These are what you put the materials on while the Cricut is cutting or writing.
● Materials! (I mostly use vinyl).
● Markers      
     ○ There are certain markers you can get for the Cricut if you want it to write or draw.
● A heat press      
     ○ This is for if you want to put designs on things like clothing. It is not a necessity though.
All of these materials can be found at JOANN Fabrics, though I do have to warn you, that it is not cheap. Some off-brand materials can be found on Amazon, and other places, but I personally prefer the Cricut brand, because I am still new to using the Cricut. I hope that I have given you enough information about what Cricuts are, but if you are eager to learn more, you can always head over to JOANN Fabrics website! Happy Creating!