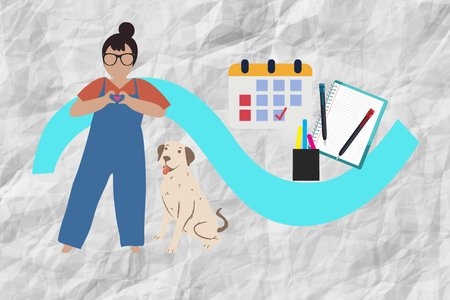 Online University 2020: A Guide to Remote Learning
Taking online classes can be pretty hard for some students. Add a worldwide pandemic on top of it and you have a whole mess. During these special circumstances, most schools have turned to remote learning for the remainder of the semester. This decision could make some students jump for joy, but for others, be their worst nightmare. Being told to do all work online may be very frightening and distracting to some students. When attendance isn't required and there's nobody speaking to your face, it may feel as if you don't have school anymore, which is not the case!
If you weren't already taking online classes, you may not have had any idea what they were like. Going into this blind may be very scary and stressful, but just remember, every other student is going through similar emotions. Professors may not even know how to make their classes web based either. Everyone needs some time to adapt. Before trying to do any work, try to get adjusted to the online platforms your professors have chosen to use, and make sure you know how to navigate the site. By doing this, you'll be less likely to be flustered when it's time to get going with your work. 
You've figured out the websites, but now comes the hard part. The actual work. Some professors may lighten the workload to help those who don't understand the remote learning environment and to help them stay on track with their work. Other professors may take this as a free pass to give work every day and expect it to be done promptly - which I hope doesn't happen to many people, but some professors can be this way. 
Knowing ways to keep yourself on track are very important when it comes to school. Setting reminders in your phone can be a helpful way to stay on task and make sure your assignments are being turned in on time. Many professors also provide a schedule or calendar that you have access to all the time to see due dates and test dates. Making sure you still study for tests is a very important component to getting good online grades. It may seem easier, but you never know when a professor might throw a curveball at you on a test or quiz. 
Online classes and remote learning may not be as easy as it sounds for everyone, so be patient with your friends, classmates, and professors as everyone adjusts to new ways of learning and teaching. Stay on top of due dates, study hard, and get good grades this semester. Show COVID-19 who's boss!