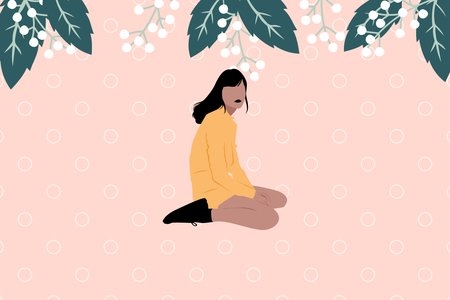 COVID's Impact: It's Time to Talk About College Students
I'm sure by now most everyone on the planet has seen or heard something about the struggles that high school seniors are going through. I'm not trying to minimize their pain by any means. If you are a high school senior reading this, I'm sorry for what you're going to be missing out on. It's tough, but I know you will be able to make it through and be stronger because of it.
But can we just take a minute or two to talk about college students?
College students are out here struggling too. Some of us have had to move back home, halfway across the country. We've left behind our friends, had to move out of our dorms, and kissed our Spring 2020 semester goodbye. Despite this, we've still had to have classes and exams. It seems as if some professors don't understand that just because we're home, doesn't mean we're not busy. Not to mention that it's hard enough as it is to focus on classwork and virtually teach ourselves when we're in the middle of a pandemic.
College seniors have friends who may live halfway across the country. Or even in a completely different part of the world! Not only are they facing the unfortunate reality of possibly never seeing these friends again (or at least not for a long time), they are about to enter into "the real world" during these awful times. The economy is down. Millions of jobs have been lost. It is going to be a challenge for most of them to find jobs fresh out of college. My roommate, for example, is a senior majoring in sports broadcasting. Sports across the entire nation have been shut down and postponed. It is going to be almost impossible for her to find a job.
College freshman like myself, on the other hand, are missing out on their first full year of college. If you happened to transfer after your first semester like I did, you're having a pretty crappy first year of school. In fact, for any student who transferred to a new school this semester or who is transferring to a new school next semester – this is rough. This was your time to get adjusted to your new school, or in the latter case, to say goodbye.
There are things that all college students were looking forward to. It may not have been prom or a senior trip, but they still exist, and they're still important to us. Students in Greek Life are missing out on their formals. At YSU in the spring, Greek Life participates in an event called Greek Sing (you can find it on YouTube) and that, too, has been cancelled. Spring sports have been cancelled. Imagine if you were a college senior hoping to get scouted for a professional sports league and now that has been taken from you. That's a whole life that could've existed that now, never will.
Internships? Cancelled. Study Abroad? Cancelled. Spring Break? Well, Spring Break is a little bit of a different story, but for those of us who stayed home it was cancelled. Graduation? Cancelled. Yes, that's right. College graduations will most likely be cancelled or held virtually as well.
It's important to realize that everyone is affected by this virus. Students of all ages are out of school, stuck at home. Engaged couples are having to postpone their weddings. New and/or expecting mothers are facing the reality that they may not be able to have their partners with them in delivery rooms or they're missing out on their baby's first holiday. People have been laid off. People are getting COVID-19 and dying. Everyone is going through challenges that are unique and important to them while adjusting to this new life. And unfortunately, most people are having to grieve the loss of something important to them.
Everyone has been affected by this. Everyone is hurting. While some people may believe their reasons for hurting are more valid than others', that doesn't minimize the hurt. Saying, "I have it worse" does not fix the problem. Stop making hurt a competition. Start being there for each other.
We truly are "all in this together." Now let's act like it.