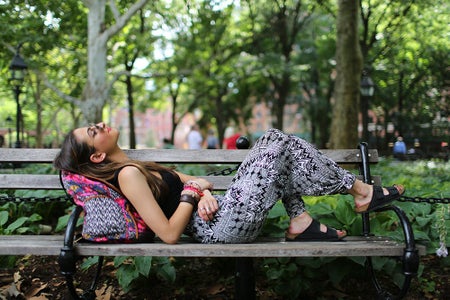 Welcome back Musketeers! And a special welcome to first years! Here are some tips to make your year a bit more waste-free!
Equip Your Dorm Sustainably

Before running out to Target or hopping on to Amazon to buy a ton of brand new items for your dorm room or apartment, it's important to realize that the space you're in is temporary. You likely won't be living in your dorm room for more than a year. You don't want to end up with a bunch of non-recyclable items or unnecessary decor or furniture when the school year wraps that you either have to A) figure out how to responsibly get rid of or B) send to landfill. Join Xavier's Garage Sale on Facebook here to give items a second life. 

Get second-hand items

Trust me, you aren't always going to be able to fit your groceries into a mini-fridge. Ask older friends and family if they know anyone who has a mini-fridge, furniture, or appliances they no longer need or want.

Check out local thrift stores like New2You or St. Vincent de Paul for small furniture items, mirrors, lamps, storage baskets etc. Give things a fresh coat of paint or scroll Pinterest for up-cycling ideas.

Ask, "How much use will I really get out of this?"

It's easy to run through the aisles of Target and grab every picture frame, trinket and decoration, but don't just grab items you won't want to take with you after the school year ends. It's a waste of space and money.

Recycle!

There's a recycling bin available in your dorm! Xavier makes it easy for you. Just drop by your trash room and look over what items are acceptable!

Have a set of real dishes on hand.

Avoid using paper plates and disposable kitchenware, and keep a real plate, bowl, cup and set of utensils in your dorm. You can get dishes for super cheap at thrift stores. Just wash in the bathroom sink when they get dirty. 

Stock up on bulk snacks, or food in recyclable containers.

You won't always want to walk to the caf, so keep your dorm or apartment stocked with snacks and quick meals, but skip the styrofoam cup of Ramen and plastic bags of chips for options like soup in aluminum cans, pickles in a glass jar, fresh loose fruits like bananas and apples, snacks from the bulk section of your local grocery like nuts, dried fruit or candy in reusable produce bags. 

Or, use the Green containers in the caf to always take snacks with you! Veggies from the salad bar, chips, cookies, pizza, it'll all fits in those containers. 

Bring Your Own Cup to parties.

Plastic red solo cups have become synonymous with college parties. But don't be the average college student. Avoid unwanted plastic by bringing along your own cup, bottle or mason jar to sip your drink of choice out of at parties. It's also a great way to not mix your drink up with anyone else's.

 Build a waste-free toolkit.

Stock your backpack or school bag with a "waste-free toolkit" so you'll be ready to avoid any potential trash that might come your way. Here are some great things to always keep on you:

Reusable water bottle: Refilling a reusable bottle at a water fountain or in the sink is a no-brainer way to never use a single-use plastic water bottle again. There's a reason we have the water bottle fountains!

Reusable coffee cup: Coffee is life. Keep a reusable cup on you to avoid single-use cups. The Caf, Starbucks and Victory Perk allows you to use your own cup. 

To-go cutlery: Say no to non-recyclable plastic forks, knives and spoons and keep a portable set of utensils on you for when you hit up options on campus that aren't the caf. 

Cloth napkins: Spills and messes happen, keep a cloth napkin or rag with you to wipe up unexpected messes, or to even blow your nose with.

Reusable straw: Plastic straws are non-recyclable, but sometimes you just want to sip your iced coffee or smoothie through one. Keep a reusable straw with you so you're always prepared!

Do you really need the freebies?

Brands and clubs want to capture the attention and loyalty of college students, so they'll often have brand reps on-campus that pass out lots of free goodies from their companies. When you're a broke college student, you're pretty much conditioned to take anything that someone tells you is free, but before you take another free Xavier t-shirt, ask yourself, "Do I actually want this, or am I taking it because it's free?
Make this year a good one! And make green choices!