4 Ways Your Sister is Actually Your Best Friend
If you have a sister, you know the pain of having someone always breathing down your neck for a few years then suddenly distant and in their own world throughout the rest. Whether you're the older one or the younger one, you know what it's like to live with a girl right from the beginning of your life. No matter how annoying she may be, having a sister is actually a nice blessing in disguise. Here's why your sister will ultimately be your best friend.  
She will always have your back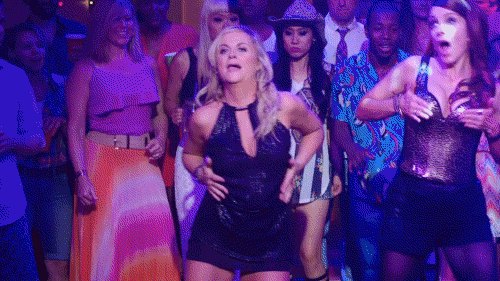 Whether it be arguments with your parents or when a significant other splits your heart in two, you know your sister will be there to wipe your tears then turn around and start plotting revenge on whoever had the audacity to cross you. If there's anything true about having a sister it's that they are often fiercely loyal and protective of their siblings, so cherish that protection and be grateful that there's someone that's there for you unconditionally.
She knows every side of you
She's seen you angry and yelling profanities at her, she's seen you in tears after heartbreak, she's seen you drunk when you shouldn't have gone out to begin with, she's seen you sneaking back into the house in the wee hours of the morning, she's seen you with facemasks on eating chocolate while marathoning Gossip Girl and listening to One Direction. And (just as anyone respectable should) she still loves you for it! She's got the best material for wedding speeches, and she's got the greatest blackmail. She's the only person who has truly seen every aspect that makes you, you!
You have a similar sense of humor
Since you guys grew up together it's a no brainer why the same things make you laugh. Growing up in a similar generation means growing up with all the current trends in humor, so it's typically a pastime to send random memes to one another or tag one another in those cute puppy videos. It's also a relief to BOTH roll your eyes at the mildly offensive things your older family members have to say. Your inside jokes are like a second language no one understands and you guys make fun of each other relentlessly, and at the end of the day you know it's all in good fun.
You deal with the same family BS
Offensive older family members saying offensive things, extended family you had no idea existed, helping your parents discover the internet, and giving one another a heads up if they *shudder* commented on a post you shared on Facebook. If there is anything you two have in common it's that you're both equally irritated by the mild everyday annoyances that your family provides. Keep this, because it's going to be the glue that keeps your sisterhood strong. Sisters that roll their eyes at family outings together stay together! Bonus points if they serve as a social crutch when you're at those uncomfortable estranged family reunions.