A Mastermind of Manipulation: Abducted in Plain Sight
People found themselves screaming and shaking their laptops while watching Netflix's latest documentary Abducted in Plain Sight, and I'll admit that I was doing the exact same thing. The documentary made me feel emotions of anger, disbelief and a multitude of others. Seriously, how could the signs be ignored?
Lately, crime documentaries have been receiving a wide array of attention; the Ted Bundy Tapes, You and even YouTuber Shane Dawson's conspiracy theory videos have been binged countless amounts of time within the past few months. We simply cannot pull ourselves away from watching and biting our nails. We want to believe that these things would never happen to us, or to someone they know, but for the Broberg family, the central family of Abducted in Plain Sight, the nightmare becomes a reality
The documentary focuses on the repeated abduction (twice!) of Jan Broberg by her family's trusted neighbor Robert Berchtold, who was affectionately called "B" even after the first abduction. Not only had Broberg been taken from her family twice, but Berchtold had managed to manipulate her and both of her parents into having sexual contact with him
The film's audience were left questioning why her parents weren't protecting her as well as they thought they should have. Even the documentary's director Skye Borgman found herself in disbelief as she was editing the film.
"I constantly questioned if this had really happened," Borgman said to Vanity Fair.
But as much as we shake our heads at the issue at hand, we must put ourselves in the family's shoes before we can say what we would have done differently. Berchtold exercised psychological manipulation when interacting not only with Broberg but with both of her parents as well.
Broberg's first abduction was not reported to the police for the first several days after her parents realized she was missing. Her parents, who knew their daughter was with Berchtold, trusted him to such great lengths that although they were concerned about the safety of Broberg, they did not feel as if calling the police was necessary.
Leading to the first abduction was a period of a few years where Berchtold had become extremely close to the Broberg's family. He had convinced the family to allow him to sleep with her in her bed (for reasons diagnosed by his therapist) and manipulated both her mother and father to have some form of sexual relationship with him, unbeknownst to each other.
On October 17, 1974, Berchtold drove Broberg from their neighborhood in Idaho to Mexico to get married, where the legal age for marriage was 12-years-old. During the trip, Berchtold tricked and manipulated Broberg into thinking that she was the daughter of an endangered alien race and that she must seek a 'male companion' to conceive a child with, or her family would be in grave danger.
The tween believed the story, and this 'relationship' continued on for over two years.
"If this little box was next to Jan and if these alien voices were really playing through," Borgman said. "I got to one point where I was like, 'Well, maybe it doesn't matter if it's real. Maybe this is what Jan has had to tell herself to cope with the situation to get through it.'"
When she was brought home by FBI authorities, Broberg's parents had her examined by medical professionals, who said that Broberg was fine, and had no sexual contact, as they had discovered her hymen wasn't broken.
With the help of Berchtold's wife, all charges against him were dropped from Broberg's family, and Berchtold made his way back into the family's heart yet again. Broberg's mother continued her relationship with Berchtold, as well.
At this point in the documentary, my jaw was on the floor.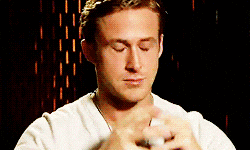 According to an interview with Joe, Borgman says that denial and faith in their church and Broberg's doctors can contribute to the family's emotions and the willingness to allow Berchtold to remain close by. Her parents' romantic relationships with Berchtold also may have contributed to the factor.
"It didn't really dawn on [Mary Ann Broberg] that he could also be attracted to a 12-year-old girl," Borgman said. "And again, doctors had said nothing happened. So I think they thought he had just had a little mental breakdown. But again, it's that denial. Even though I think somewhere deep inside they knew something was wrong, they just couldn't see it."
The definition of psychological manipulation is as follows: A type of social influence that aims to change the behavior or perception of others through abusive, deceptive or underhanded tactics. By advancing the interests of the manipulator, often at another's expense, such methods could be considered exploitative, abusive, devious and deceptive. What we've seen in Abducted in Plain Sight has shown us the ways of one manipulator, and just how terrifying it is to fall into a trap of trusting them. The power behind the cards a manipulator deals can be deadly, and although we may scoff at their tactics on the big screen, we must all recognize what can be done to avoid being in similar situations.