5 Reasons You Should Be Excited About the Election Results!
Location:
William and Mary
United States
US
1. The United States just elected its first woman of color to the Vice Presidency. Kamala Harris, a Black and South-Asian Woman, is the Vice President-elect! Before she was on-track to the White House, she served as district attorney and attorney general in California. While she served as attorney general, she created a website called Open Justice. It made criminal justice data more available and promoted accountability among law enforcement. As a United States senator from California, she has also endorsed Bernie Sanders' proposition for free college plans.
2. There will be dogs in the White House again! Both dogs are german shepherds, and dog lovers are rejoicing to be able to see presidential pets once again! Champ, the Bidens' dog since 2008, has already seen the White House while Biden served as Vice President. Now Major, the Bidens' other dog, will finally get to live there! Joe and Jill Biden fostered Major two years ago from the Delaware Humane Association. Major will soon be the first rescue dog in the White House, a huge accomplishment for adoption shelters and parents of rescued pets! 
3. Georgia, Pennsylvania and Arizona, all states that went red in 2016, went blue in 2020! Georgia, typically a solid red state, hasn't voted for a Democratic presidential candidate since 1992. Much of the credit for Georgia's flip has been centered on Stacey Abrams. Abrams ran a huge voter outreach program over the past several years to register minority voters. Abrams started the "New Georgia Project" to register voters when she was first serving in the GA legislature. Her efforts resulted in registering almost a million voters before the election. Other states lose to flipping, such as North Carolina, can look to Georgia as an example of how registering and voting can make a big difference!
4. Jill Biden is set to become the first Italian-American first lady! Her grandfather emigrated from Italy and lived in New Jersey. He worked to make a better life for his family. Dr. Biden recalls celebrating her Italian heritage every time she would visit her grandfather and grandmother. Besides being Italian-American, Dr. Biden has a bachelor's, doctorate, and two masters degrees. She will continue to hold her job as a professor while her husband serves as President, just as she did while he served as Vice President.
5. Doug Emhoff will be the first second Gentleman! Emhoff is the husband of Vice President elect Kamala Harris. Emhoff will also be the first Jewish man connected to the presidency or vice presidency. Along with Harris being the first woman Vice President, the pair are breaking major barriers. Emhoff stated that while Harris is in office, he will focus on the justice system. He would like to give more people access to help within the system.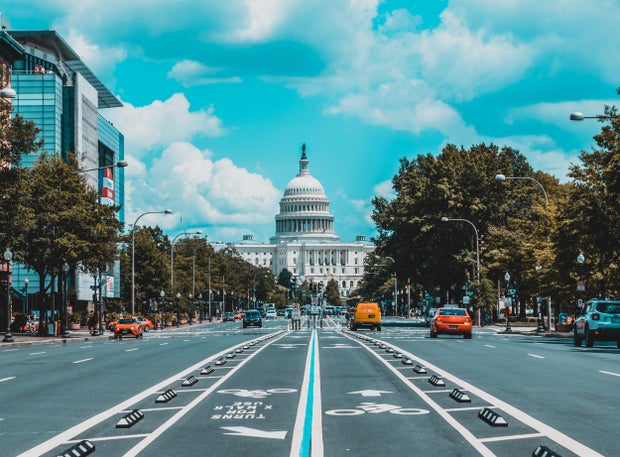 Photo by Jorge Alcala on Unsplash