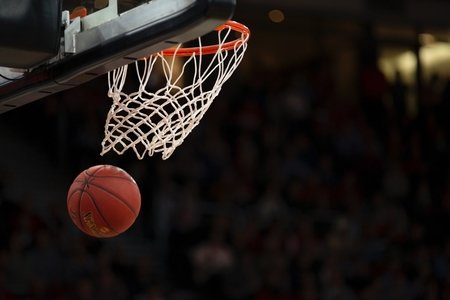 Why Luka Dončić is the next big star in the NBA
It's 7:26 in the first quarter against the last-placed Golden State Warriors, and Luka Dončić of the Dallas Mavericks has already sunk two three-pointers, with a hefty assist to Kristaps Porziņģis. At the 7:38 mark, Luka in-bounds the ball to Porziņģis, hesitates by the left base before receiving the pass back. He circles to the hoops around the screen set by Porziņģis, leaving two defenders trailing. Luka takes two more dribbles once he rolls through the screen and slams the ball down for the dunk. At that point, it's 26 -11, Mavs winning, with Luka leaving the Warriors scrambling. After the first quarter hits 0:00, Luka accumulated 22 points, outscoring the Warriors by himself with five threes, a no-look pass, a lob and a behind the back pass. His numbers in the first quarter alone is a stat line that an average NBA player would love to have in a single game. Luka Dončić is no ordinary player— with his suburb shooting, play-making abilities and good looks (really, he is a cutie), he is becoming the NBA's next big sensation right in front of our eyes.  
Luka Dončić was born in Ljubljana, Slovenia with a family of basketball stars. His dad, Sasa Dončić, played in the Euroleague until his 30s, and his godfather, Rasho Nesterovic, competed in the NBA for 13 years. Luka began playing organized ball when he was seven years old for Union Olimpija, in Slovenia as a flashy point guard. His talent was so superior to his peers, that his coaches attempted to put him in a league with 14-year-olds, but because he was half their age he had to settle playing with 12-year-olds, still five years his senior. Luka's professional career kicked started when he was just 13 years old, with Real Madrid. In his first full season, he averaged 12.1 points, 7.2 rebounds and 5.3 assists, including shooting 50 percent from the field. He spent the next couple of years developing his craft, eventually joining Slovenia, leading them to the Euro basketball gold medal at just 17 in the 2017-18 season, paying against Porziņģis. He became the only player in the Euroleague to average 15 points, 8 eight assists and 9 rebounds a game, showcasing his balanced play, leading to an MVP award the following season. In his MVP season, Luke averaged Steph Curry-like numbers, with 20.9 points per game, shooting an outstanding 57% from the field, as well as finishing top give in points, assists and rebounds in the Euroleague. With all of his success in the Euroleague, the NBA called Luka's name at number three in his draft, turning the page in his career.
Throughout his first two years in the NBA, Luka's shooting display has been insane. As a rookie, he averaged 21.2 points per game, shooting 42.7 percent, leading to the Rookie of the Year award. His sophomore year is what got me hooked as a fan. He is a triple-down machine, averaging a whopping 29.9 points per game, 9.7 assists and 11 boards. To put in perspective how fierce Luka is this season, he has seven triple-doubles through 15 games, and through 72 games last year, he had eight. But back to, specifically, his shooting. His efficiency is the highest in the NBA, and it's quite a magic show. For instance, the Steph Curry in him comes out when he connects on a step-back three, five feet behind the arc. His LeBron James athleticism is shown when he drives to the basketball, charging, not right at the defenders, but through them. Let me try to paint a picture: 
Against the oh-so-mighty Houston Rockets, Luka was… well, he was something. At the 9:55 mark in the first quarter, Luka brings the ball to the top of the key and dribbles to the right towards a double team. Defender Clint Capela keeps in stride with Luka. In a split second, as Luka drives to the right, he switches direction to the left, crosses up Capela, steps back and banks in a three with contact. 
Against the Washington Wizards, Mavs are up 62-48 early in the third. He is at the top of the key, again drawing in two defenders. He passes the ball behind him towards half court to Porziņģis and stands between Porziņģis and a defender as if he is about to set up another three. Instead, Luka slides to the left of Porziņģis, receives the ball and dribbles toward his original spot at the key. His trickery only leads him with one defender — time to dance. Luka takes one dribble, steps back and as NBA announcer, Mike Breene, would say, "BANG! There goes that Mama!" 
Now, Luka is on a fast break against the New Orlean Pelicans. He grabs the rebound and sprints towards the other side of the court, down the middle. Four defenders are in front of him with one open man leading the way. Luka fakes a pass when he reaches the free-throw line to his right. He drives to the left, and drops in a layup, with four defenders literally surrounding him. 
I know I'm getting carried away, but last shooting play — The Mavs and Portland Trailblazers are tied at 107 with 6:14 left in the game. Luka drives to the hoop on the left key, with three defenders collapsing. He kicks back to Porziņģis who is on top of the three-point line, wide open. Rather electing to shoot, Porziņģis fake-pumps and crashes to the hoop. Simultaneously, Luka moves to the right block, leaving an open lane for Porziņģis. Instead of shooting, Porziņģis drops a dime to Luka, who then finishes off the play with a reverse lay-up. As soon as the ball goes through the hoop, Luka fist pumps, screams and does his "don't mess with me" glare that sends chills down your spine.
Luka Dončić's shooting is quite a show, but so is his ability to pass and create plays that an avid NBA fan like me doesn't even expect. Luka's 9.8 assists per game is a sharp increase from his average 6 assists his rookie season. His assist to turnover is a 2.1 rating opposed to his 1.7 rating his rookie year, showing improvement in his efficiency to pass the ball. In basketball, there are far less stats in regards to passing, as passing is just… throwing a ball to another person. But with Luka, his court vision allows him to make passes when defenders least expect it. 
For instance, against the Los Angeles Lakers, Luka brings up the ball (as what most of his insane plays begins with) to the right-wing. The offense is a spread with no one in the paint. Because of his threat to shoot the three, defender LeBron James edges up to Luka, giving Luka minimum space to shoot. Another defender helps out LeBron in attempt to double team Luka. That leaves the paint wide open for an offensive man to cut. However, no one chooses to cut to the paint, as two defenders at the wing are covering that area. Luka's eyes are guiding the defenders to stay in the paint, thinking that he will drive or shoot. Instead, in the opposite corner Dorian Finney-Smith of the Mavs sits wide open because no one is paying attention to him. Luka sees that, passes to Finney-Smith, and boom, three points. 
Against the Denver Nuggets, Luka has the ball this time at the left-wing. Two defenders again creep up for the double-team. This time the offense wasn't a spread. Seth Curry is stalking around the arc on the right side, Porziņģis is setting up a pick and roll for another man on the left side and Mavs's Maxi Kleber is cutting to the basket. As I'm watching, Luka's eyes are facing towards Curry who is wide open for a jumper. So I thought, "Easy play, ball is being tossed to Curry." I was wrong. Instead, Luka passes to the cutting Kleber, which is impressive because the double team is especially blocking Luka's view of Kleber. 
Finally, Luka gave a nice treat to the New York Knicks. Luka brings up the ball to the right wing, and rolls into a pick and roll with Kleber. After the pick, Kleber rolls to the hoop, in which he has a wide-open lane. Kleber is wide open, however, Luka doesn't pass to him; he knows that once Kleber gets the ball in the paint, he will have three defenders around him making it hard to put up the shot. Instead, Luka passes it the right corner to Delon Wright in which he drives for a reverse lay-up. 
In all three of the plays described, Luka doesn't pass the ball to whom you expect. He sees the current situation and thinks about what will happen in as soon as his teammate will receive  the ball. He has a killer instinct, a sixth sense, the ability to see a play before it happens. With that in mind, his passing as well as shooting and trickery is developing him into an NBA MVP. He's proving to the world his skill set — and what makes him remarkable is that he is only 20, not even in his prime. Luka Dončić is bad man on the court and he's only going to get better.