Sharing my Love For Charcuterie Boards
As a kid, I was extremely particular about how I packed my school lunches. My sandwich was cut into two rectangles and placed into a small plastic container, while my baby carrots and grapes each found a home in their own plastic bags. But my favorite part of my lunch was my individually wrapped Kraft cheese slice. Unlike all the other kids, I would never be caught with string cheese. For some reason, my sliced cheddar made me feel way classier than everyone else with their stick of mozzarella. I guess you could say I was a wannabe cheese connoisseur (maybe that's why I chose to go to college in the dairy state). But once I got older, I was introduced to the wonderful world of charcuterie boards.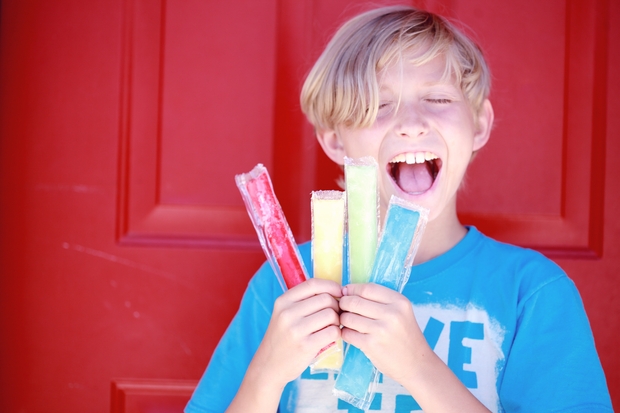 What first intrigued me about charcuterie boards was the clean aesthetic of them. The neutral colors of roasted nuts, cheese and crackers mixed with pops of fresh fruit created an aura of elegance and class that drew me in. To me, it was as much an art form as it was food. Evey board looks different too. I am by no means a charcuterie board expert, I'm just an enthusiast. Personally, I don't eat meat, so I skip that step in preparation, but there's no wrong way to organize your board. Especially during this time of self quarantining, making meals has become one of my favorite past times, and making charcuterie boards has been a good way to pass the time.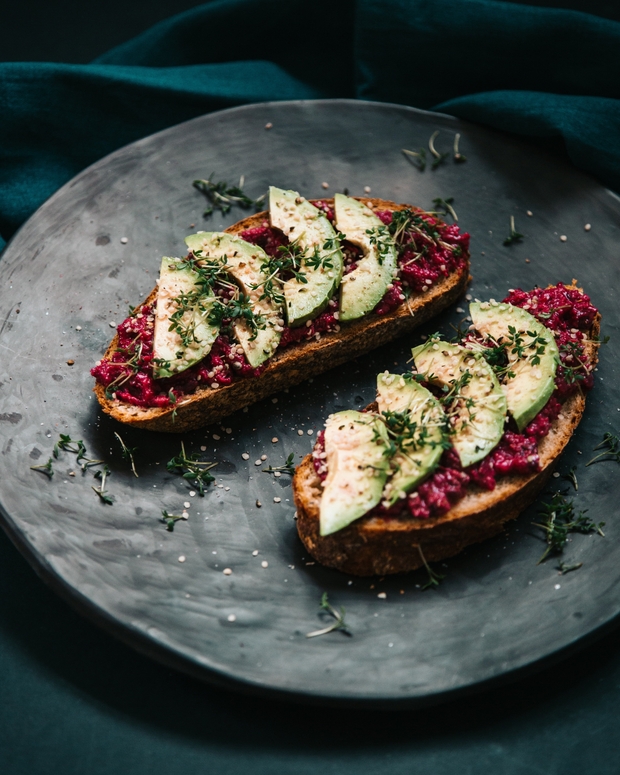 As much as I love talking about charcuterie boards, I love talking about what I put on my boards. When it comes to adding fruit, my go-to options are blueberries and grapes. Not everyone adds fruit to their boards, but I think they're an essential palate cleanser. An alternative option to fruit I've seen is vegetables like carrots or olives. As for nuts, I tend to reach for almonds and cashews. I like them lightly salted so they contrast well with the flavors of the fresh fruits. I know many people will choose pistachios as well, but personally, I don't enjoy the mess of having to peel off the shell before I can enjoy my food. When I make boards for my friends, I might add slices of salami or sausage. As for crackers, as long as they have a good snap to them, I'm not too picky. In my eyes, the cracker is just a vessel for my cheeses. 
    Speaking of cheeses, this is obviously the best part of a charcuterie or cheese board. My all-time favorite has to be soft brie. I buy mine at Trader Joe's (or Price chopper when I'm back home in Massachusetts) and it comes in a round shape, which is perfect for slicing into cute little triangle pieces. It's a super buttery and creamy cheese and perfect to put on top of baguette slices. It makes me feel like I've been transported to Paris. Another classic is a sharp cheddar, which is a very different taste from the brie. I love white cheddar whether it's on a cracker, popcorn, or mac and cheese. If you're looking for something a little different, I'd recommend a manchego cheese. Although the name is difficult to pronounce, the taste is pretty mild and pairs nicely with almost any cracker type. My last recommendation would be mozzarella balls. An Italian favorite and bursting with flavor. They pair really well with a cracker and a thin slice of meat from your board.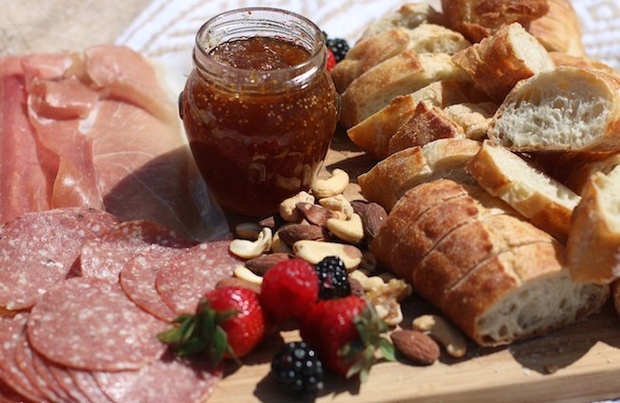 If you're looking for more inspiration for your next charcuterie board night, search around on Pinterest. There's a lot of step by step directions for simple ways to construct your board, as well as some extravagant boards that are just fun to look at. There's also Instagram accounts and cookbooks, so you can find inspiration anywhere. I hope this gives you something new to try for dinner while restaurants are closed and inspire some new charcuterie board enthusiasts!