With the vaccine coming and warmer weather, we could be able to go to restaurants more in the near future. This is a list of some of my favorite restaurants from freshman year and places I want to try before I graduate. (Not in any particular order).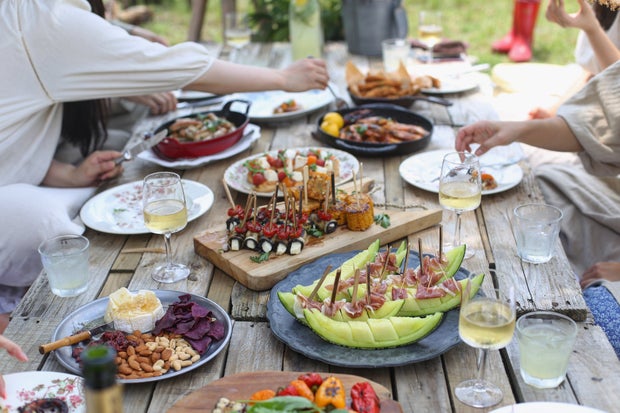 Photo by Lee Myungseong from Unsplash
My Favorite Places:
Gotham Bagels: The best bagels in Madison and maybe Wisconsin. I love a classic bacon, egg and cheddar or an everything bagel with lox, but they have lots of options including a bagel sandwich with fried chicken!
Paul's Pel'meni: This is my favorite restaurant in Madison. They only have one thing on the menu: Russian dumplings. My order is a mix of meat and potato dumplings with 'the works', which includes curry, chili sauce, cilantro and sour cream.
Pizza Brutta: They have great wood-fired Neapolitan pizza with fresh mozzarella cheese. My favorite is the margherita.
Parthenon Gyros: Honestly this place is so filling, they have huge gyros and great fries. I love to smother and dip everything in the Taziki sauce.
Lombardino's: An amazing Italian place with great pasta. I love the spaghetti alla bolognese and the tagliatelle with truffled mushrooms. They also have great pizzas, my roommate's favorite is the mushroom, sausage and fontina cheese. 
Estrellón: It is a great tapas restaurant, so you can try lots of different dishes and it will be hard not to find something you like. I am always a big fan of paella and I love their patatas bravas.
La Brioche: They have a bakery in the restaurant with delicious breads and sweets. They keep their menu healthy and fresh, and they have breakfast, sandwiches and soups. I love their French dip and BLT sandwiches and their daily soups are a must! I also always order an Italian or French soda to go with my meal. 
Red: They have great sushi. I like the Salmon Lover, the California roll, the shrimp tempura, the Alaskan roll and the Tropic Thunder. 
Indie Coffee: I am not a coffee drinker, so I order from their assortment of teas, but my roommate who is an avid coffee drinker thinks it is one of the best coffee shops in Madison. They also have great bagel sandwiches like the Greenbush.
Pasqual's Cantina: They have great Mexican cuisine. I am partial to their huevos rancheros, but most people agree that their chips and salsa are the main attraction.  The Statehouse: It has amazing views of Lake Mendota and is located in the Edgewater Hotel. They have a great brunch and lots of dinner options.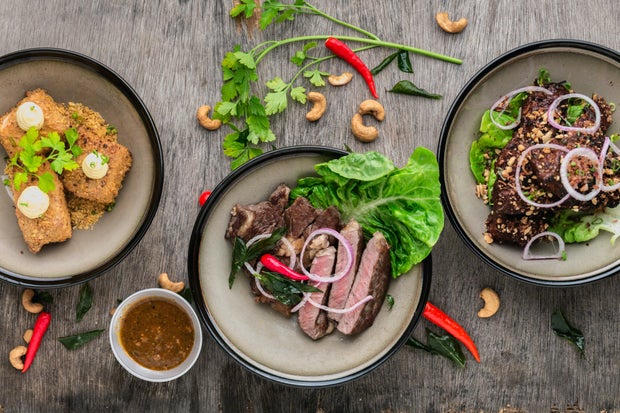 Photo by Lily Banse from Unsplash
Places I want to try:
Hạ Long Bay: This is an Asian restaurant I want to try because I have heard great things about the food and they have a lot of options. 
Mickie's Dairy Bar: I have been here before, but I was pretty young, so I want to go again. They have every type of breakfast and diner-type food. I will have the eternal problem of sweet or savory breakfast. 
Old Fashioned: This is a pub-style restaurant that one of my roommates recommended to me. I think I would want to try their house burger or their salmon salad.
Others: These are some popular restaurants that are good, but I would not consider them anything special: Ian's Pizza, Lucielle's, Tuttos and Bartaco.
I cannot wait to go back to all of my favorite restaurants and try some new ones. I think everyone should try these restaurants and try great new foods!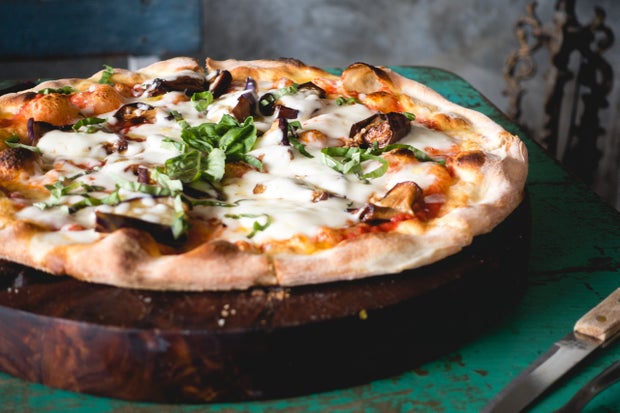 Photo by Jakub Kapusnak from Foodies Feed