Playlist to Get Ready for Spring
'Tis the season for SPRING. As Wisco is experiencing a little taste of warmer weather ahead and we are actually seeing the sun and as the weather changes, so does our mood. With this, there is nothing more pleasing than a new playlist to get us in the sunshine on your skin, no more sweater weather kind of mood!   
1.

"These Words" by Natasha Bedingfield

An oldie but a goodie that will get the playlist started on a good note and a total sing-along tune.  

You may have heard this bop from Tik Tok and I am not mad about it. This song is so fun and unique. As we know the perfect dance along song.  

3.

"Superstars" by Christian French 

Christan French's spirited and indie song brings all the springy feels into one song about love and being young with the windows down the wind in your hair.   

As PRETTYMUCH superfan, this one of my favorite songs by the beautiful boy group. Somehow they make the classic midwestern delicacy an amazing song that I keep going back too.     

 

Talk about a hit song that brings all the right feelings.   

6.

"About Love" by MARINA 

We must all know To All The Boys I've Ever Loved Before and this bop comes from the sequel P.S. I Love You. As you daydream about finding your own Peter Kavinsky, you can have this magical song and amazing vocals hype you up for love.   

7.

"Blue World" by Mac Miller

Nothing but vibes from Mac Miller and a beat that will keep your head bobbing through the entire song. "Blue World" gives the feeling that you are jumping into a bright blue ocean on a clear sunny day.   

8.

"Love Ride" by Christan French 

Another classic feel-good song by Christan with a unique guitar and drum beat giving all the good vibes.   

I told you I have a love for PRETTYMUCH, but "Hello" is everything perfect about the group. Amazing vocals and an unforgettable beat that makes boy bands so amazing. This song could never get old!  

H.E.R. has the vocals of an angel and her message on being your one true self is beautiful through and through. Nothing is more freeing then finding some true self-love, especially in a song as pretty as "As I Am".  

To finish off the feeling for spring, we're going back to Mac Miller who does music like no other. This song gives you the feeling that you're floating through clouds with a disco sky in the background. He continues to give you the feeling that anything is possible and it's going to be one amazing spring.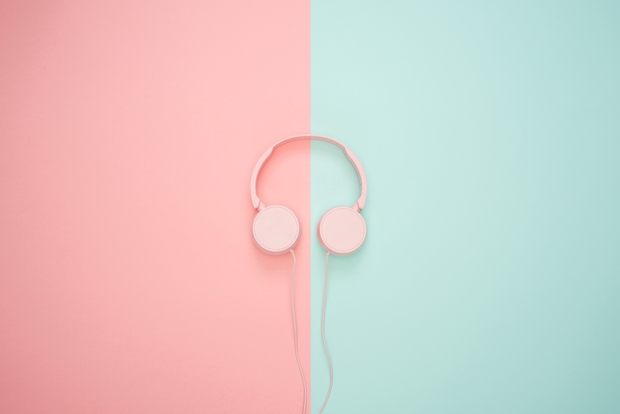 Playlists somehow give our lives some amazing meaning and feelings. Even the hardest, longest days can be better with a little dose of music. It has been a cold and long winter in Wisco. There is nothing more needed than sun and good feelings. Hopefully, this playlist can jump-start spring!