John Krasinski Made Me Cry
Most commonly known as Jim from 'The Office', and overall just a funny, good guy, John Krasinski has somehow seemingly outdone himself. On March 25th, with a tweet that read, "Alright everybody, how about #SomeGoodNews!  Send me the stories that have made you feel good this week or the things that just made you smile!" JK introduced Some Good News (SGN), a platform where this news from all over the world could be shared with an audience every week. Unlike your regular news outlets such as the kind on TV  or in magazines, John Krasinksi shares only positivity. With only two episodes so far, he has already provided us with numerous heart-warming and hopeful stories from across the country. Some Good News now has me look forward to Wednesdays when I undoubtedly will shed tears once again over the happiness and loving actions of others. Here are a few highlights: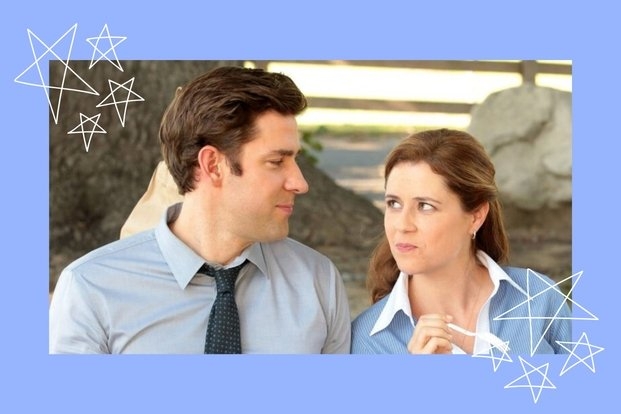 NBCUniversal & Canva
Celebrating the fifteenth anniversary of the show, Steve Carell joined JK through a Zoom call in their own mini 'The Office' reunion in SGN's pilot episode on March 29th. The two remembered the show by reminiscing how much different their lives were at the start of the show, as well as the memories they shared on the set of multiple favorite episodes throughout the years.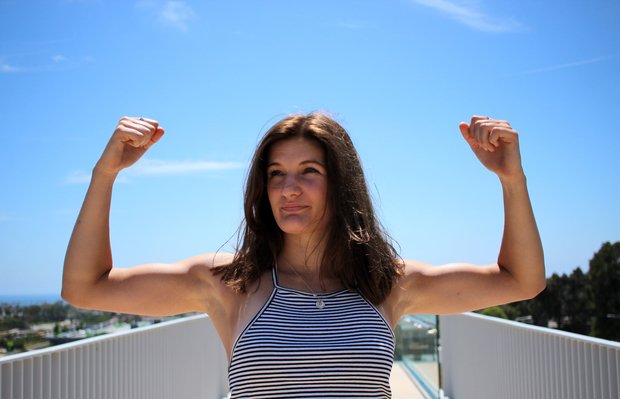 Kellyn Simpkin / Her Campus
    A fifteen-year-old girl named Coco in California, who just had her last chemotherapy treatment, was welcomed home by a parade of friends and family socially distancing while still sharing messages of love through banners and signs as she drove by. JK shares the twitter post and video sent by Coco's mom and even takes it a step farther by inviting Coco onto the show. She talks about her time at the Children's Hospital of  Los  Angeles and the City of Home, where she received care certainly worth thanking and appreciating. Coco closes her time on the show by thanking the nurses, doctors and others that gave her such amazing care.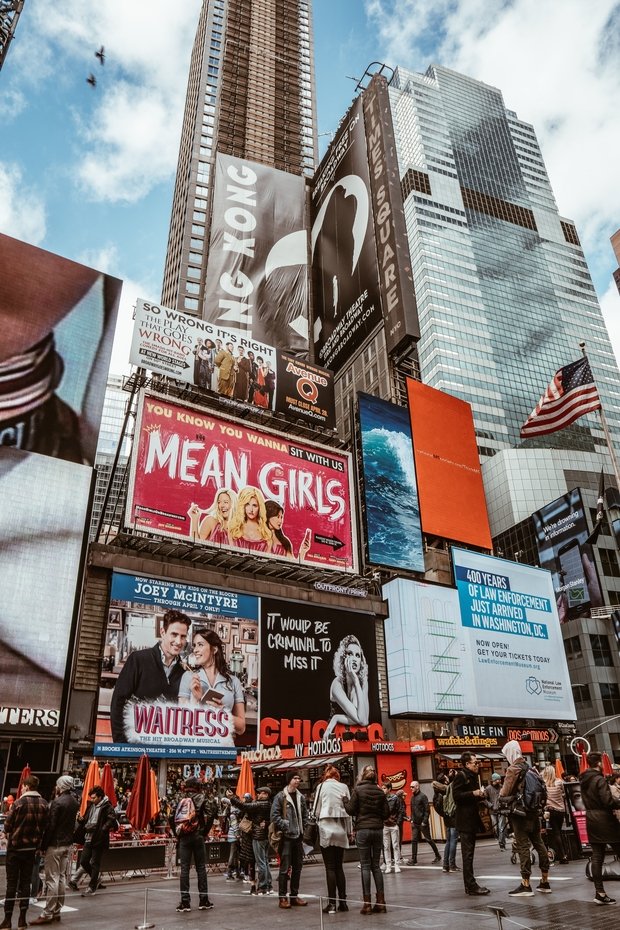 Photo by Mathias Arlund on Unsplash
Aubrey is a girl who, due to the current circumstances, was no longer allowed to go see the musical 'Hamilton' after it was canceled. Her mom tweets about how to deal with not being able to go see the famous production as they planned and how Aubrey turned to the new Marry Poppins movie starring Emily Blunt. Aubrey's reason for this was because Lin Manuel-Miranda, from the Broadway production of Hamilton, also stars in the 'Mary Poppins Returns' movie as Jack the Lamplighter. Aubrey is surprised by a visit from Mary Poppins herself, Emily Blunt, who is also John Krasinski's wife. Aubrey and the Krasinski's are interrupted by a call from a guest known quite well by Aubrey- Lin Manuel-Miranda. He and the entire ensemble of 'Hamilton' singing the opening song of 'Alexander Hamilton' appeared on the zoom call. On top of this, JK promises Aubrey he will pay for her and her mom's flight to New York plus the show tickets to see the famous production after this national pandemic has subsided.
The creation of Some Good News has affected me in an immensely positive way and made me wonder what I did to acknowledge all the positivity going on in the world before it was created. Then I realized how infrequently I actually took the time to remember the good coming out of these difficult times. We all need somewhere we can go to when we need to escape during hard times. John Krasinski has created that place for me, and I am sure he will for you too.
All of these touching stories and so many others can be viewed at:  
Facebook.com/somegoodnewssgn Instagram.com/somegoodnews Twitter.com/somegoodnews somegoodnews.com