I Haven't Gone to the Salon in Two Years, and Here's How I Do it
THE HAIR …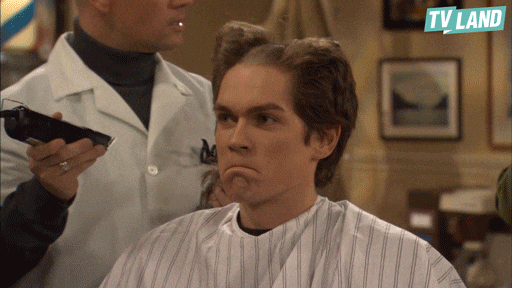 This article may be totally irrelevant for those with hair types that need a professional touch. To give you a rundown on my own hair type: fairly straight, light and fluffy, and, like most people, it gets oily after a few days without washing. It's long, and I usually wear it down, half-back or in a ponytail or bun. It's semi-wavy on a good day, which is nice — but I have terrible split ends.
I have always gone to the hair salon to get it trimmed and re-layered. It's never been colored or bleached, so I really don't need that much upkeep — which is why I was confused when I paid $30 for a simple trim — I was fed up!
Now, I trim my own split ends — sometimes even re-layer them. I find that YouTube videos are fun to watch and get you inspired. I'm not one to change my hairstyle, so I just search for tips on the best way to trim or layer. I'm thinking about investing in hair scissors since I just use normal school scissors for now.
It's been two years since my hair has been touched by a professional, but I am looking pretty fly.
THE STACHE …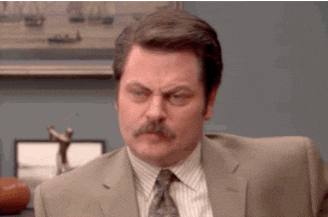 I have the worst hair lip. It's so dark and absolutely embarrassing. If I don't take care of it after a few weeks, I basically look like Ron Swanson. But, the extra $7-10 (plus tip) added onto an eyebrow wax bill just isn't worth it to me. Instead, I use Sally Hansen hair remover for my lip and it rocks!
It's cheap, and it works. I only have to sacrifice a few minutes of my day — no appointment necessary to have a clean, baby-smooth lip. It's so great not to have to make an appointment before something like a formal, a job interview or a family event. Now, I just take care of it at home as I'm getting ready.
I also have experienced an at-home wax kit that you can order on Amazon. I can't bring myself to rip the strip off — causing maximum pain to my upper lip — so I ask a friend to do it for me, which isn't always ideal.
THE UNIBROW …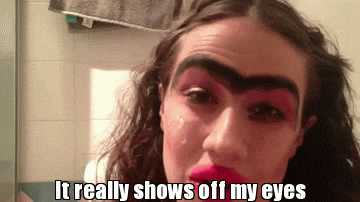 I used to get made fun of for my unibrow. I remember how great it felt to get it waxed for the first time. However, I am not about to pay $7-10 for a 5-minute session. Usually, they miss some hair any way that I have to tweeze off myself!
I just decided to stop going and tweeze regularly. Now, I feel like a professional. I love tweezing my eyebrows, and now that I've been doing it so long, I don't feel a thing. I will warn you, however, that it's easy to over-tweeze. I make sure to keep my eyebrows thick and shapely because I am not one to pencil my eyebrows in the morning, and I like the natural look.
With eyebrows, I am more afraid to use the wax kit that I mentioned above. If I use the wax kit, then I don't wax under my eyebrows—I only do the middle! If you are brave and skilled enough to get closer to the rest of your eyebrow, kudos to you.
The hair remover, such as the Sally Hansen brand, is not recommended for eyebrows. I think that has to do with how easy it would be to accidentally get it on your eyebrow and end up losing one.
I hope this article inspired you to become a self-made beautician and save some moolah so you have more money for more morning lattes — or Brewer game brews!