I Didn't Watch Netflix for a Week and Here's What Happened
Netflix is the way I relax after a long day of classes. It is the source of my joy as I realize that a new season of New Girl has been added (yes!). And it is also a major source of procrastination (um, why wouldn't I re-watch every episode of Grey's Anatomy…?).  After thinking about it, I realized that I watch A LOT of Netflix. I decided to give it up for a week to see how much of an effect it really has on my everyday life. 
So on Thursday night, I binge-watched all of my favorite shows to prepare myself for the long week ahead.  Read on to see how I made it through the week!
Day 1:  It's Friday, so I have class, and I'll be busy tonight.  I can do this, no problem.  How hard can it be?
Day 2: This isn't so bad!  I can definitely survive the week.
Day 3: It's Sunday…I'm bored.
Day 4: Halfway done! 
Day 5:  All my friends know I'm not watching Netflix this week, so why are they watching our shows without me??
Day 6:  Is it Friday yet?  I'm having withdrawals.
Day 7: I'M ALMOST DONE!!!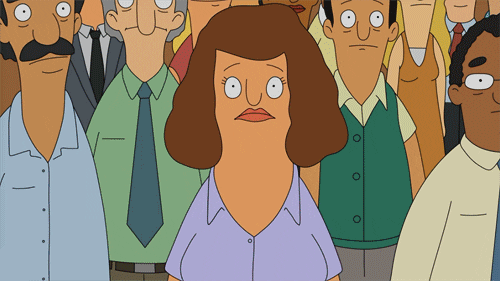 Going a week without watching Netflix honestly wasn't as hard as I was expecting.  Monday and Thursday I was fine because I had The Bachelor, Grey's Anatomy, and How to Get Away with Murder to watch.  The times that I found myself missing Netflix the most was at night or after class.  Before my week without Netflix, I would watch some after coming back from class, and usually I would watch at night before I went to bed. I'm glad that I tried going without it for a week. It made me realize that Netflix is a part of my daily life and that cutting back on the amount of episodes I watch may not be such a bad thing! But let's be real, I'll definitely watch all the episodes that I missed this week. Now if you'll excuse me, I have some catching up to do…