How To Hang with Your Squad without "Going Out"
Second semester is in full swing, but unfortunately it's more known for being the less hyped semester. It's starts off freezing cold so the terrace isn't even open, football season is over and everyone starts off with seasonal depression. However, the best part of a new semester is that you reunite with your besties and have a whole entire semester to fill with great memories. Even though we all love spending our weekends going out and forgetting all our responsibility, you don't have to subject your time with your friends to just going out...especially when we're currently living in a tundra. Since there's no football and rooftop pools (oh, and it's below zero), it's important to find ways to maximize time spent with your friends. There's so much to do on and off campus that can make the most of your semester and even better, prevent you from getting hypothermia.
Go to the Movies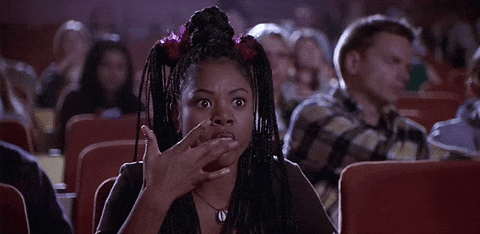 Sometimes staying inside watching TV all day in the same spot can get to be kinda boring. A perfect way to get out of the apartments and off campus is to go to the movies. You get the feeling of going somewhere without much effort and with more relaxation. And who doesn't love movie theatre popcorn and candy?! It's the perfect excuse for any person with an extreme sweet or savory tooth. And the best part about going with your friends is the increasingly intense analysis of the movie on the uber ride back. It will still feel like you're binge watching Netflix, but just somewhere that isn't your room. This is overall a great option if you're more of an introvert and tend to not wanna spend your weekends going out all the time.
Have a Watch Party for Your Favorite Shows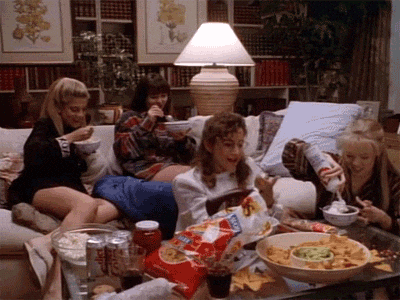 Sometimes staying in is the best way to go, especially when you're currently living in a 21st century ice age. Order food, get plenty of snacks and gather your friends for watch party of your favorite movies or shows (ex. Bachelor watch parties make Mondays so worthwhile!). But let's be real, you'll probably just end up ignoring the movie and having a friend therapy session about your weekly college turmoils instead. Whether you live with your friends or not, this is a great way to get a lot of people together.
Go to Brunch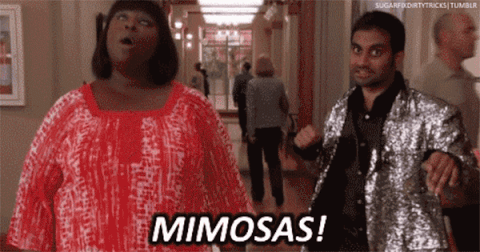 Food makes anything better, and what's better than a Sunday brunch?! Sunday brunch is the pivotal moment where you recap the past weekend or the past week in general. Luckily, in Madison, there are so many brunch options from right on State Street to near the Capital. Or, if you want to be daring, you and your friends can unleash your inner Masterchef and cook a meal (it can be either brunch or dinner, doesn't matter!). Food and friends is the perfect combo and you can always rely on food to bring your group of friends together.
Have Group Study Sessions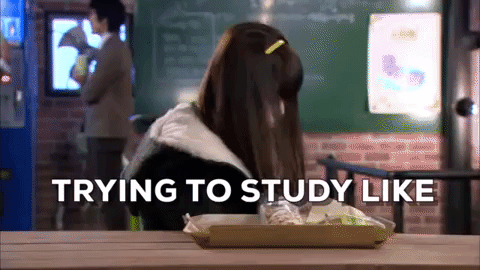 If you and your friends are swamped with work during the week, then have group study sessions at your favorite study spots. That way you can be surrounded and motivated by your friends to ace that next midterm or research paper. Studying shouldn't isolate you from hanging out with your friends so why not incorporate both. Yes, college is about the work, but it's also letting yourself build new friendships. The best part is you can study anywhere whether that be at Memorial Union, a coffee shop or College Library. This is the perfect way to ensure you can see your besties anytime throughout the week and don't have to wait all the way until the weekend. It's the worst feeling when stressful school work makes you trapped to your desk, so a way to fix that is bring your friends the next time you go to the library for some positivity and motivation!
Go to the Gym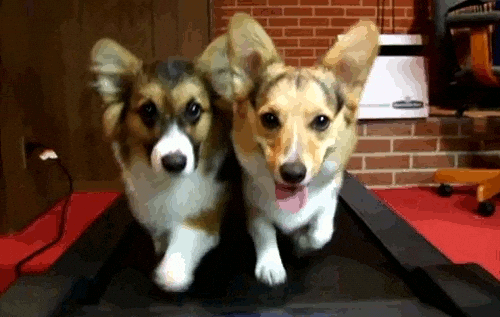 Some people find the motivation to workout simply through a workout buddy. If you and your friend share a similar workout routine, then find time in your schedules to go to the gym together. Even if you don't, introduce a friend to your favorite gym studio. It's a great way to talk and catch up while also getting a workout in. Friends are meant to be motivators anyways, so it's a perfect way to get to see your friends. Even if you tend to go to the gym alone, next time, bring along a friend so that you don't feel like your schedule is too booked to hang out with friends.
During college, we are all constantly busy and sometimes loose track of or don't prioritize our social lives. Hanging out with your friends is a really essential way to keep yourself away from stress because you deserve to enjoy the free time you have. Being around people that make you feel good about yourself is so important and that shouldn't be compromised. Friends aren't people meant to just go out with on the weekends, they are supportive people who share the same values as you and always have your back. Going out is definitely not the only way to see your friends, whether you're an outgoing person or not. There are plenty of other ways to hang out with friends and enjoy your time in college. College is what you make of it and should be spent doing the things that make you happy before you embark on whatever future career path you choose.