Mark your calendars everyone, because October 10th, 2019 will not only go down in history as national coming out day, but also the day that Harry Styles made his musical comeback and basically sent the internet into pure chaos. In typical Harry fashion, most fans were left almost completely in the dark about his new single, "Lights Up," until about 30 minutes before the single was released. In honor of Harry's big comeback, here's a look back on how he continues to keep his fanbase on their toes and begging for more.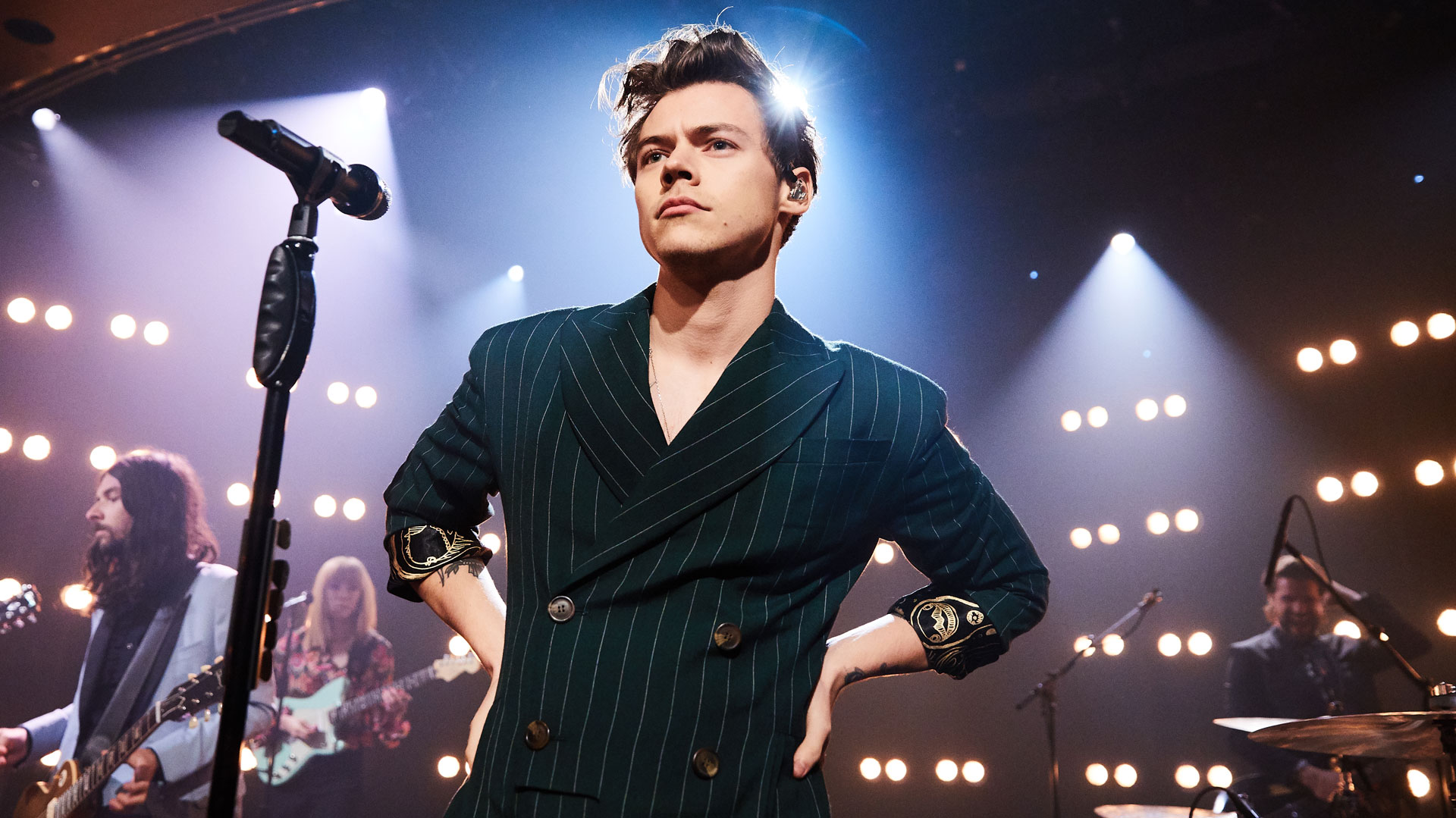 It's no surprise to anyone that has followed his career thus far that Harry Styles is the king of waiting. For months after One Direction broke up, Harry remained quiet about a potential solo career unlike his fellow band members. He even took a hiatus from social media that left his fans mourning the loss of his horrible puns and nonsensical tweets.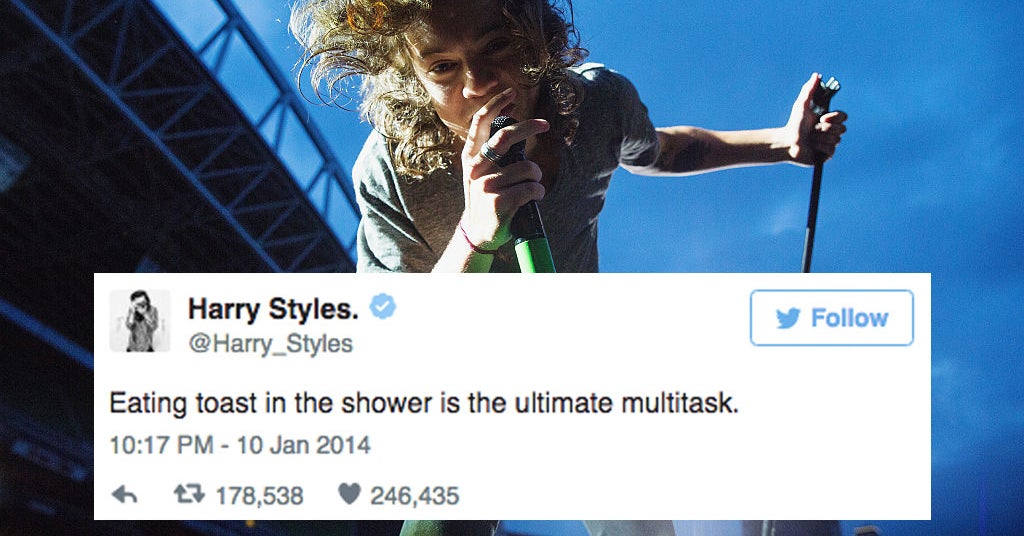 In July of 2016, four months after 1D officially began their hiatus, Harry Styles signed on to Columbia Records for a $80 million solo record deal that left fans buzzing with excitement over the news of three solo albums. However, it wasn't until March 25th, 2017 that news of Harry's new solo music finally broke. That morning, Harry posted three blank squares on Instagram, and the fans went crazy trying to figure out what the cryptic posts could mean. Later that day, Harry's posts were explained with the release of a promo commercial that teased his first solo single.
On April 7th, Harry's first single, "Sign of the Times," was released and instantaneously blew up. Harry's new solo image was cast, and people couldn't wait for the release of his self-titled album. Once "Sign of the Times" released, Harry took to Twitter and Instagram yet again to promote the single and get fans excited for the launch of his album and upcoming tour. After the release of his album on May 12th, 2017, Harry once again became active on social media as he posted about each and every show of the tour. Harry was active online and interacting with fans, new music and pictures were abundant, and the fandom was in heaven. 
But all good things must come to an end, right? On July 15th, 2018 Harry played the last show of his tour in Los Angeles, and the next day, posted an adorable photo of himself with pink glasses and pouty lips. The caption read:
Kissy. Thank you for coming out to see us, it has been a pleasure playing for you all. I'm off to write some more music and I hope I'll be seeing you again very soon. Thank you to my band, the crew, and all of you for making this tour so wonderful. Treat People with Kindness. Goodbye for now. I love you all. H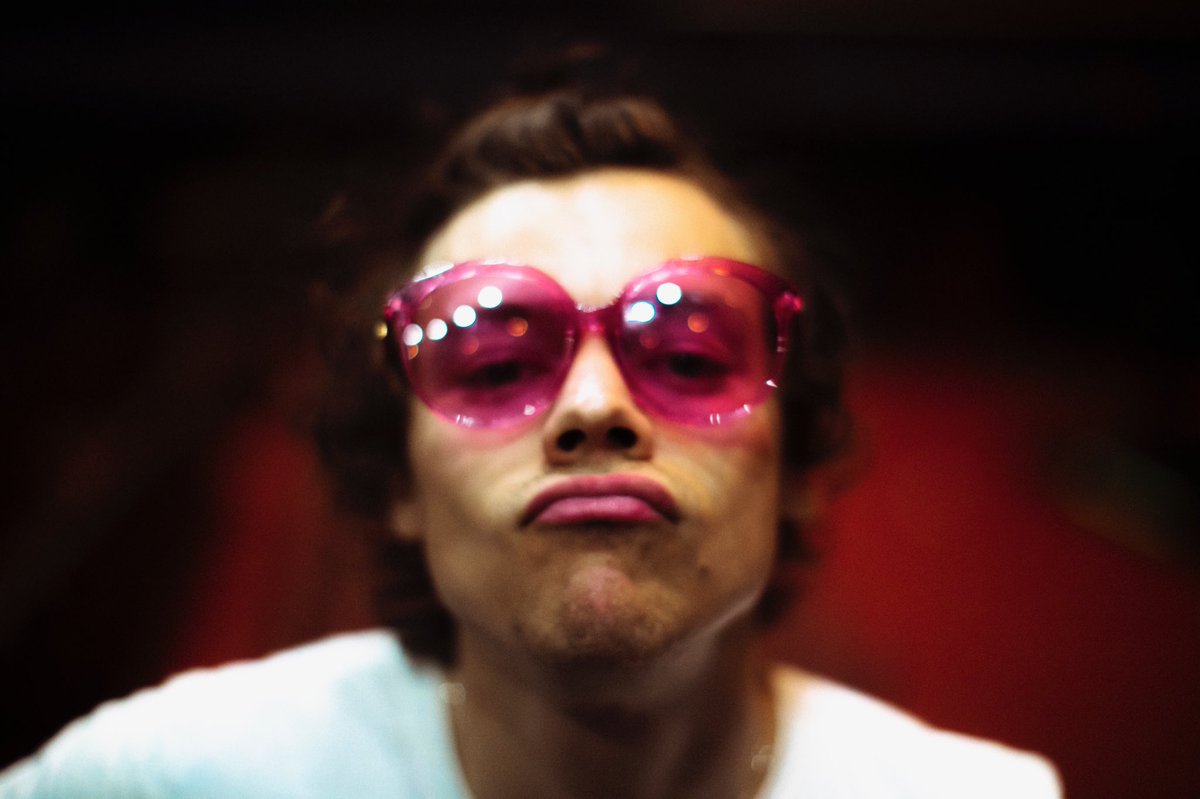 Harry Styles once again disappeared from social media for the next year. Aside from the occasional tweet of thanks or holiday celebration, Harry didn't tweet at all, and his Instagram stayed dry for the next 451 days. Apart from his occasional Gucci campaigns and Rolling Stone interviews, Harry stayed almost completely out of the public eye, leaving fans yearning for the next glimpse of their idol and any news for upcoming music. 
The fandom once again began to stir on October 5th, 2019 when Harry tweeted for the first time in almost six months. The tweet simply read "Do," and the fandom freaked out at the simplistic tweet — with hopes that Harry's break of silence on social media meant the beginning of the HS2 era. Fan theories were confirmed when large black and white posters promoted by Columbia Records appeared all over the world that read "DO YOU KNOW WHO YOU ARE?" I still am unsure how people connected this with Harry Styles, probably by how cryptic it was, but in a single 24 hours, Twitter blew up and Harry was once again trending.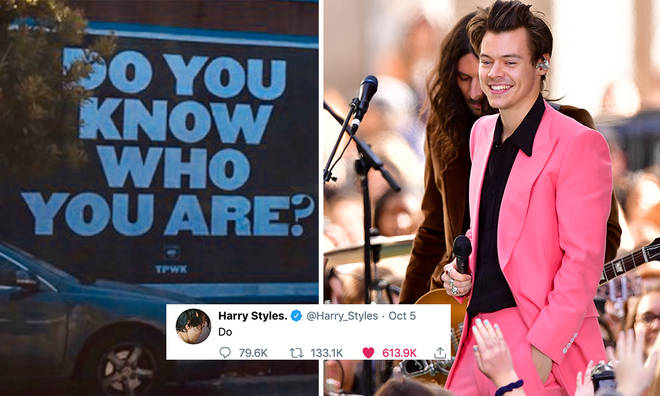 The HS2 era was confirmed when on October 10th, 2019. Harry dropped the first single of HS2, Lights Up, on national coming out day. The new music video featured Harry grinding on both men and women, and if Twitter wasn't already freaking out at the drop of new music AND a video, they were definitely freaking out over the Harry content in the video. As soon as the video dropped at 11:00 pm CT., Harry began posting on Instagram again to promote his new song. It was official: Harry Styles was BACK and better than ever! 
Harry Styles has proved once again that he's the king of suspense, and as frustrated as fans may get by his enigmatic approach to promotion, no one can deny that he can build anticipation within his fandom like no other! While it's unknown when Harry will be announcing the release of his second solo album, fans remain on the edge of our seats, (not so) patiently awaiting the next cryptic announcement. If you're anything like me, you've already listened to Lights Up more times than you can count and can't wait for a new era filled with sequined suits, new music, and plenty of Harry content! HS2, here we come!