I don't know if it is the clear exaggeration of the fatally picturesque French culture, the self-centered attitude of the main character, or the lack of high stakes in Emily in Paris that makes me cringe when people call this new Netflix release the next Sex and the City. All the men look the same, all the people act the same, and for some reason, perfume marketing is a major plot point throughout the whole show and is incredibly boring. But, the rest of it sure is a fun ride that works perfectly for a guilty pleasure viewing.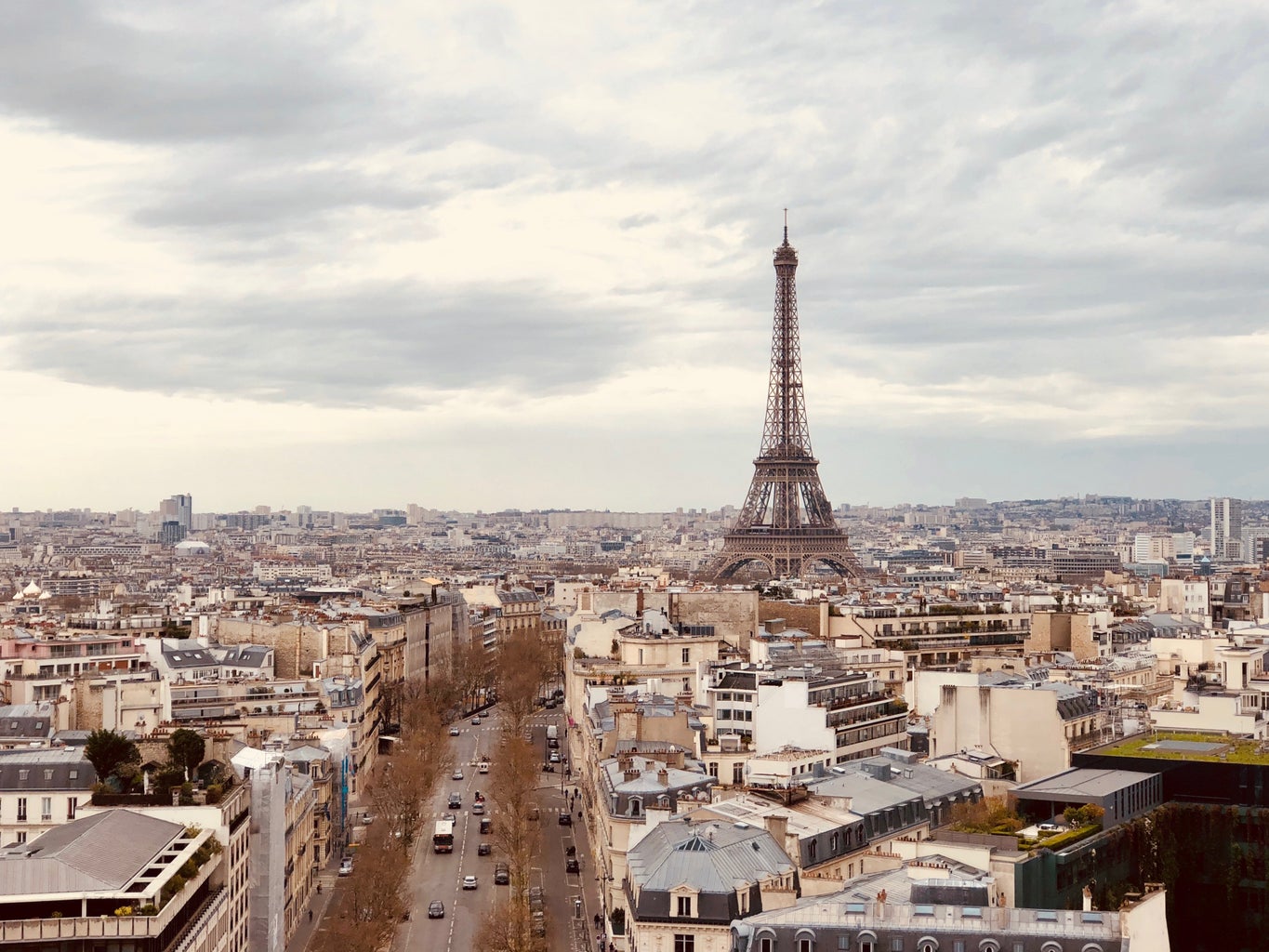 Emily in Paris features an unimpressive Lily Collins in the role of the main character, Emily Cooper. Don't get me wrong, I like Lily Collins. I thought she was good in Love, Rosie, The Blind Side and that Zac Efron Ted Bundy movie, but she doesn't seem to fully deliver in this role. The character of Emily takes a new job promotion that brings her to Paris, France for the year. She does this all without knowing any French. Throughout the show, it doesn't seem like she tries to adapt to the people who have been speaking French their entire lives, but has everyone adapt to her. The sheer coincidence that she encounters so many people willing to struggle through English to make her comfortable is strange to watch. It comes across as both ignorant and arrogant as a viewer. However, it seems like Emily is self-aware by some of her comments, yet doesn't try to fix the problem at hand. 
The plot of the show is a whole other burden on the viewing experience. It consists of several different marketing escapades by Emily that always have successful results without fail. This is not a big deal, but it's just a little annoying. It's strange to think that she is so successful at marketing in a country in which she has to google translate every word. It seems like advertising is one of the worst possible jobs for someone to have if they do not know the language, but hey it obviously works for Emily. Similarly, a majority of the plot might have been more interesting to me if I cared about marketing and advertising, but I truthfully don't, so whenever she spouted an extensive outline of social media tactics, I just didn't want to listen. But, I simply have to remind myself that you do not watch this show for the plot.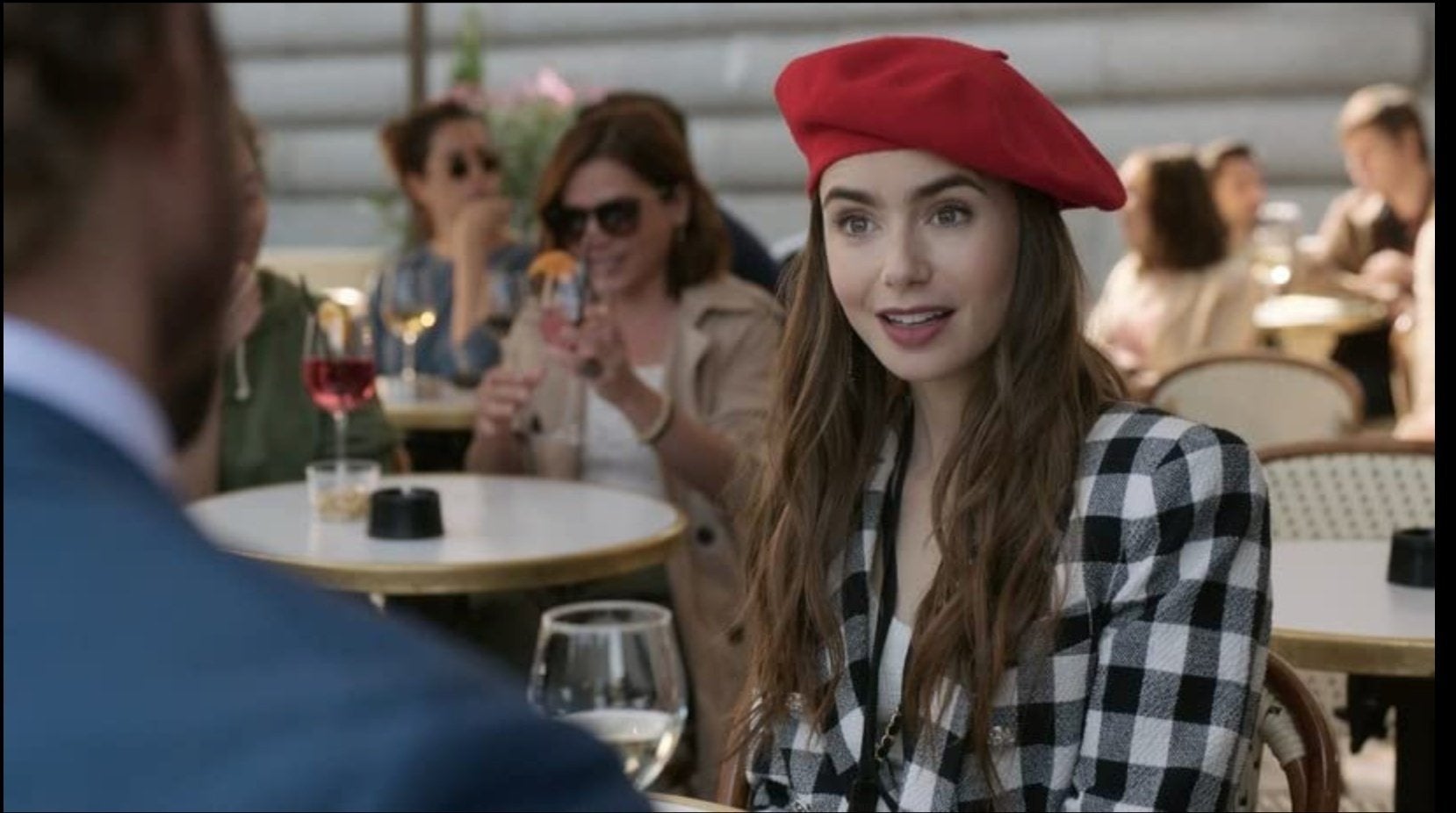 One thing about this show that I thought would be able to save it all was the fashion. This is how I thought the show would relate to Sex and the City. However, in my opinion it does not accomplish that. Carrie Bradshaw is iconic. She wore whatever and it looked fabulous. SJP made it look fabulous, even if it was objectively questionable. Lily Collins doesn't pack as much punch, which is disappointing because I know Lily Collins can turn a look from evidence of the 2018 and 2019 Met Galas. She either wears pretty basic dresses or weird mixed patterns that are so bad that they aren't even ironically good. She wears Kenzo, Margiela, Hood By Air and a lot of Chanel, but all in a way that isn't very striking.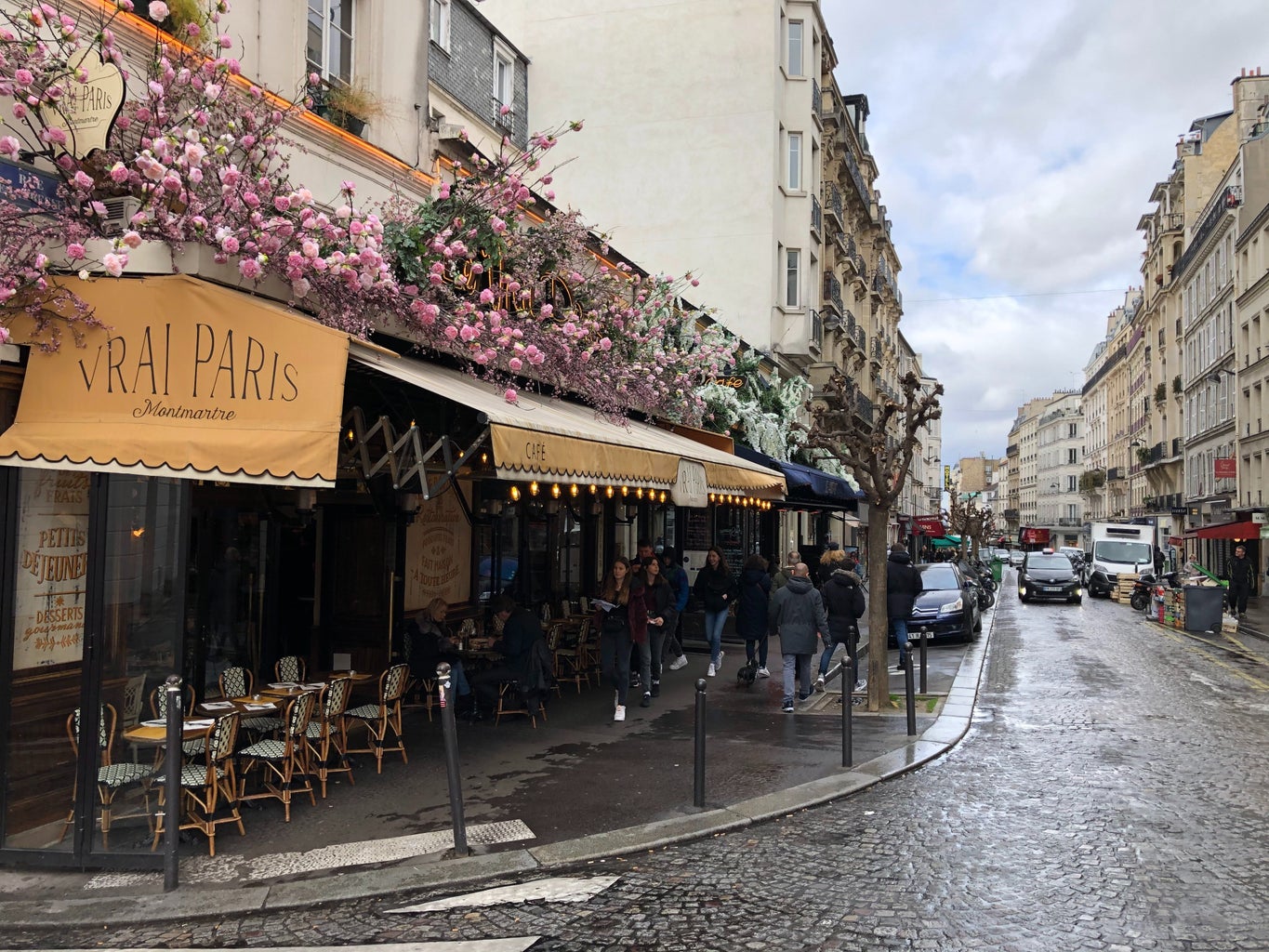 However, I understand that this show is not to be watched like this. It is to be enjoyed and not analyzed. And I did enjoy it. It is so candy-coated in its aesthetic that it feels like a dream, which is super fun when you want to forget about the never ending midterm season. So, do yourself a favor and look past my needlessly critical rant and watch Emily in Paris; it is not groundbreaking television, but it definitely makes you feel like working in a French marketing firm, in a country where you do not speak a lick of the language, is the most romantic thing ever.